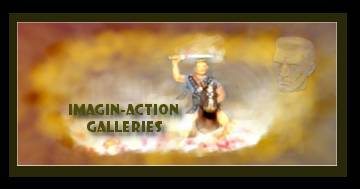 I really would love to hear from you. I'm always interested in which pictures you liked the best and what sets or themes you would like to see more pictures of. Also, if you've got pictures you'd like to share, tell me what you got. E-mail me at jbaker@itol.com or fill in the form below.
Please add this site to your Bookmarks and come back often to check what's new. At least until I get about 50 more pages done, there will be new stuff posted most days. If nothing is being posted it's because I'm either out of town or working on new pictures.
I have big dreams for this site. The potential is huge...but I will need your help. Please keep checking in to see how the dreams are taking shape and how you might contribute to what I hope someday you might come to feel is "our" site, and not just mine.
One piece of information I would like to know about you is how many times a week or a month you might hit your bookmark to this site to check out what's new. What would make you want to come back more often?
Thanks.
Joe
PS...Johnny Ringo is guest starring somewhere within the site. Who'll be the first to find him where he doesn't belong? If you find him, let me know!