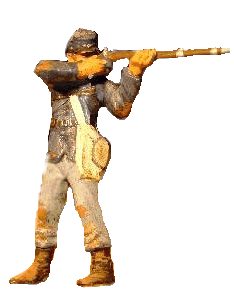 About Us?
Who are "we"?
We are the Playset Addicts. We are grown men (mostly) whose childhoods were interrupted by adulthood, but somehow made it at least part way back again.
We are those who could never quite forget that a boundless world of imagination really does exist...and that once upon a time we could enter that world through a box or a bag of plastic figures and accessories.
We are those who still taste the residue of that long ago pre-Christmas longing that would capture our young souls as we turned the pages of the Sears Wishbook or gazed open mouthed at the glorious array of Demonstrator Boards displayed on shelves way up high at the local Toy Store.
We are those whose earliest experiences of delayed gratification wonderfully satisfied took place on the floor under a Christmas tree as we tore open the wrapping on that huge box and found the playset we had been hoping and praying for at last in our hands.
We are those who yearned after more playsets than our parents financial resources could provide us as kids and who somehow, later in life, discovered that those great old Marx Playsets are still out there, like hidden treasure to be sought and found.
We are those who love history and old movies and TV shows in ways that few others do, because as children, we entered into their storylines and acted on their stages using our little plastic men.
We are those who have long mourned the passing of the "Era of the Playsets" only to wake up in the late 90s to discover a new Golden Age of Playsets dawning.
We are the Playset Addicts.