2011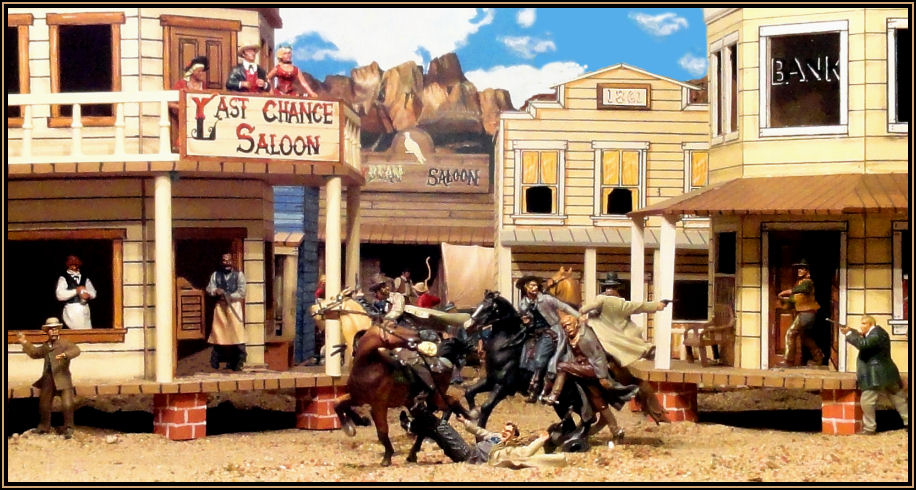 This picture features a bunch of Black Hawk, Del Prado and personally modified figures. The buildings are by Allan Roberts and I actually painted that background.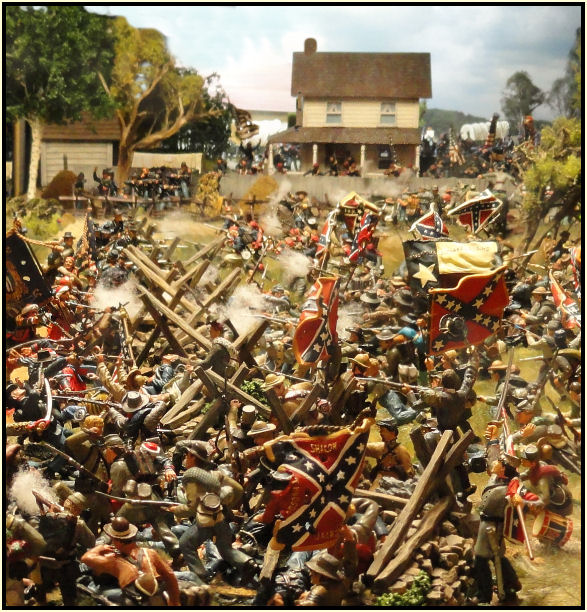 Over the 4th of July weekend in 2011 I created this set up. Click on the picture to see the whole set up.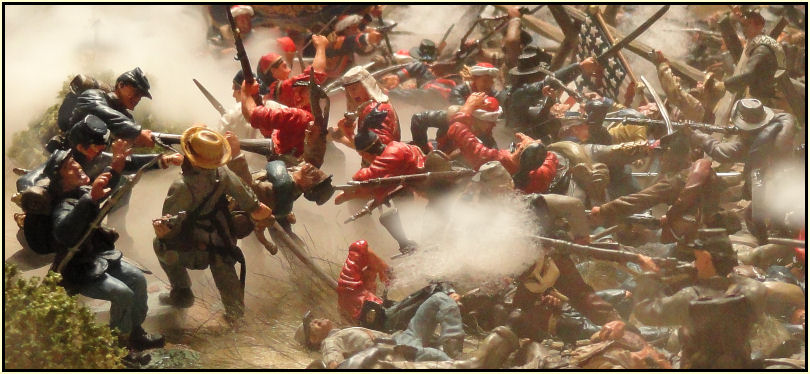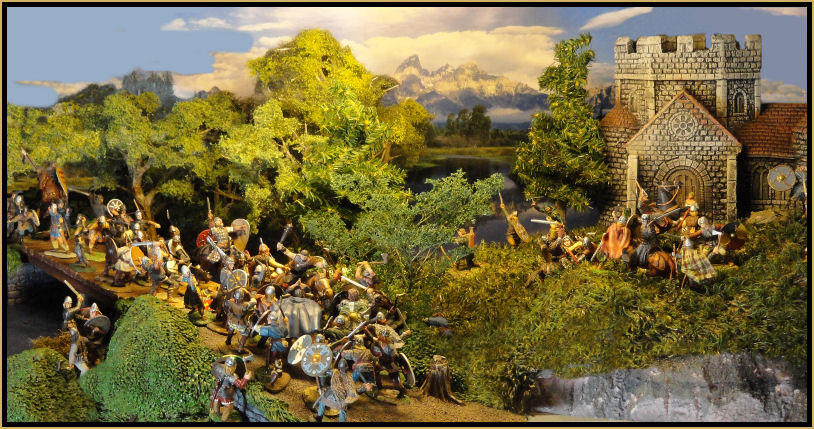 My Medieval Shelf Display featuring Conte's Stamford Bridge Playset and Barzso's Abbey.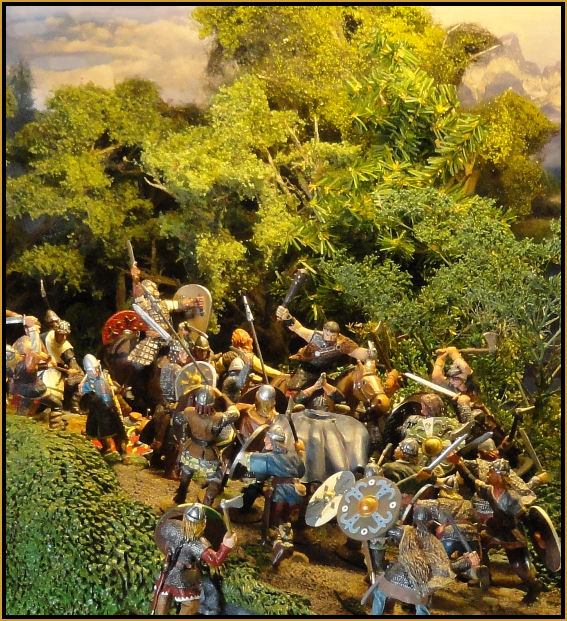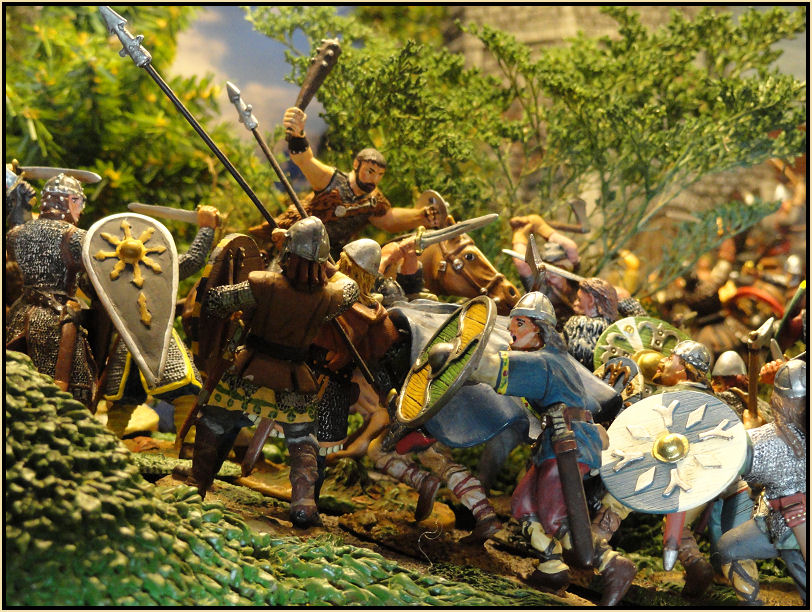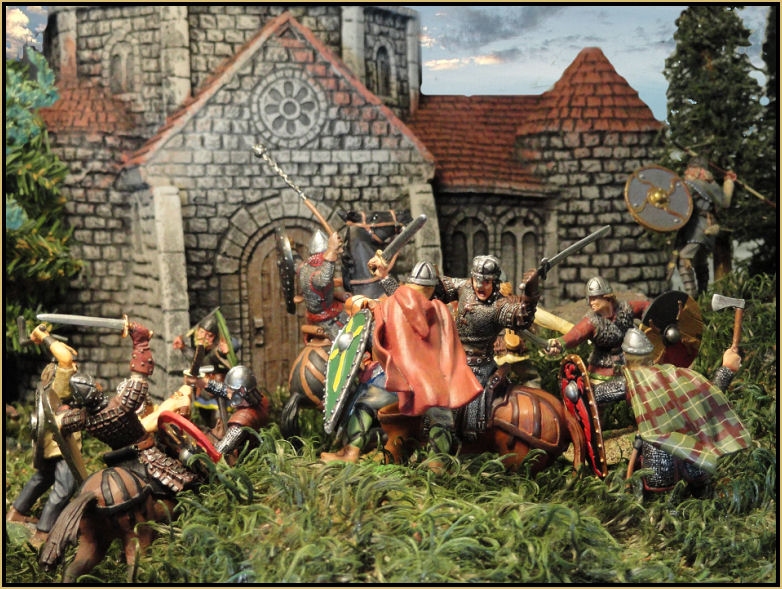 This is a shelf display of Conte's "Valhalla Awaits" Series.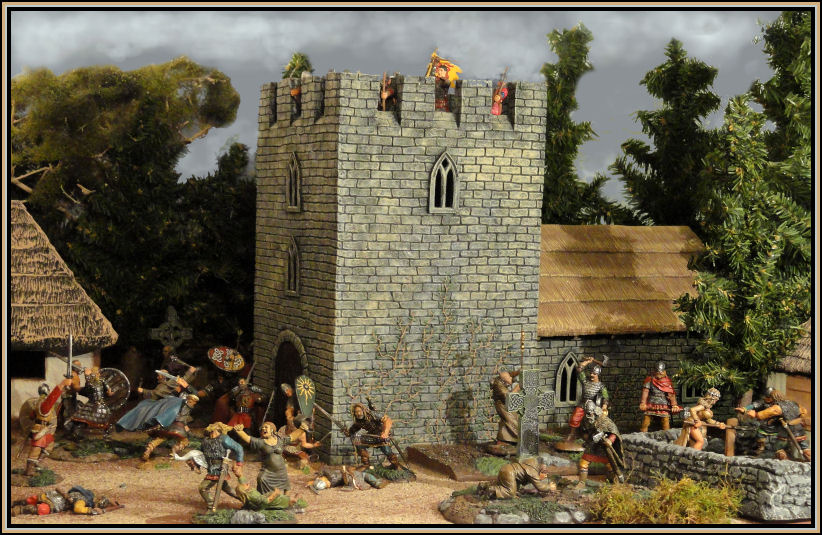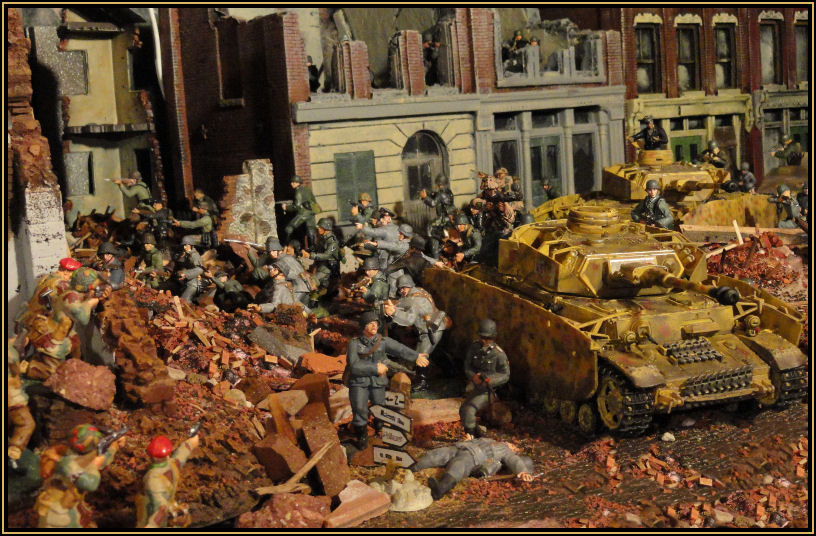 I also made a World War Two Painted Plastic Figure Shelf Display.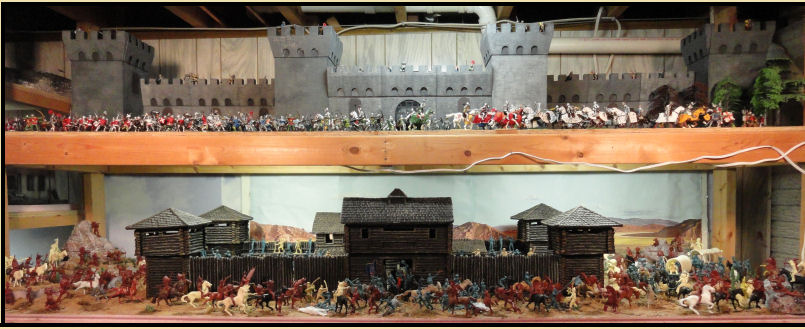 On top is an Imex castle with a whole bunch of painted kinights I bought years ago but have never set up. Below is my Ultimate Fort Apache featuring Barzo's incredible fort and a bezillion conversions.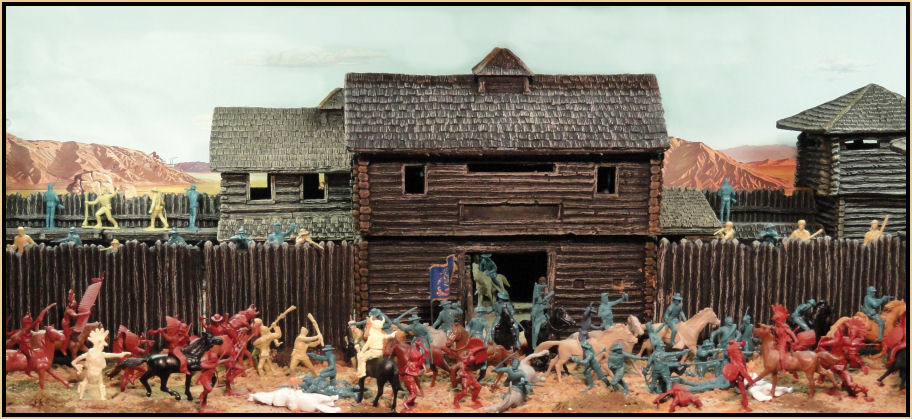 The Fort Apache Set-Up features lots of cavalry in turquoise, Frontiersmen in tan and indians in red-brown, yellow and cream.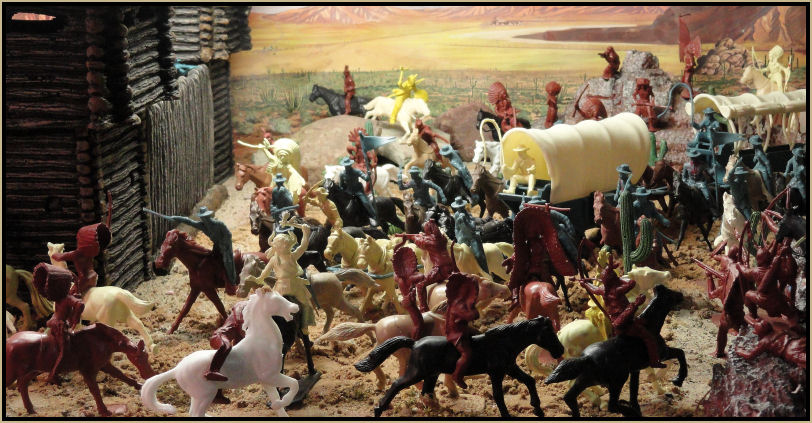 The Longcoats are trying to get the wagons into the fort. There are lots more pictures of this set-up on another page. Click any of the images above to see the whole photo treatment.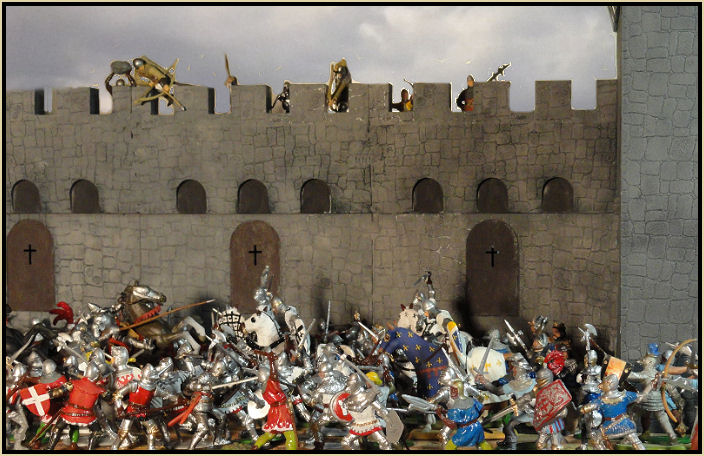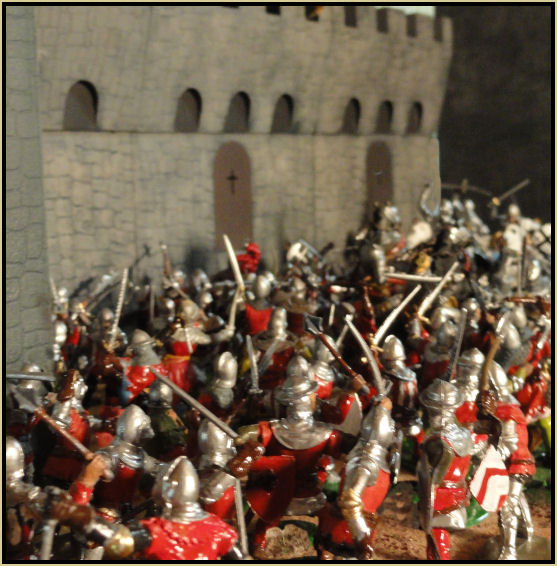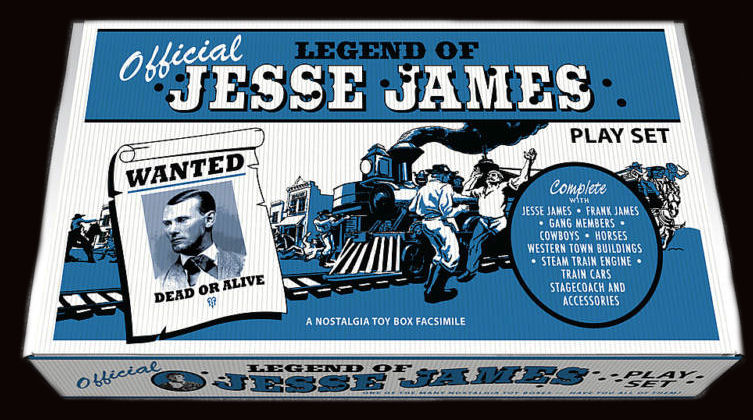 Click on the picture of the box to see the whole series of pictures of this Dreamwish Playset.
The Legend of Jesse James playset!
Once upon a time Marx planned on releasing the set, but they changed their mind, Now, 50 years later, the set is resurfacing, thanks to Nostalgia Toy Boxes and some old fashioned creativity. Ah! What might have been!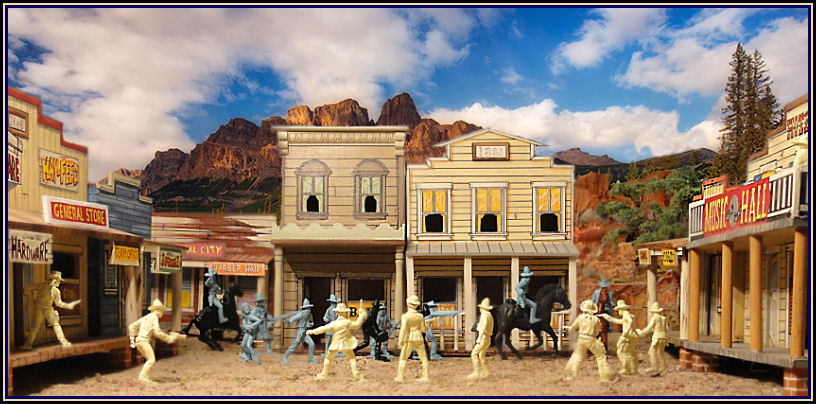 Click on any of the above pictures to go to see a full treatment of this set.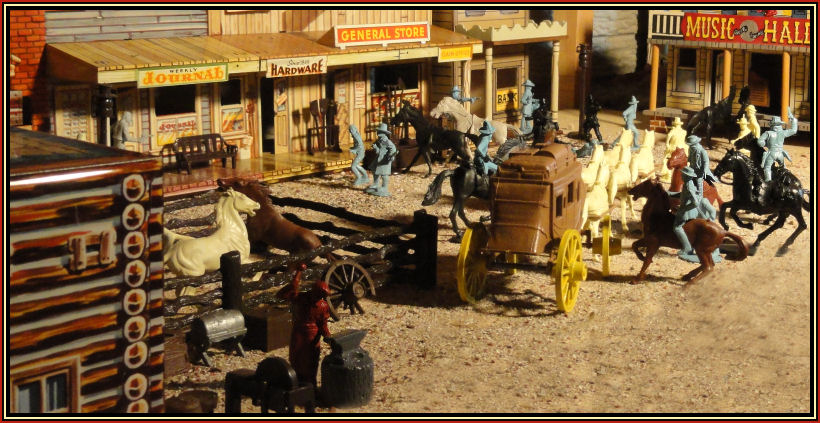 I sold this set to someone who lives just a couple of miles from where I grew up in Glendale, California.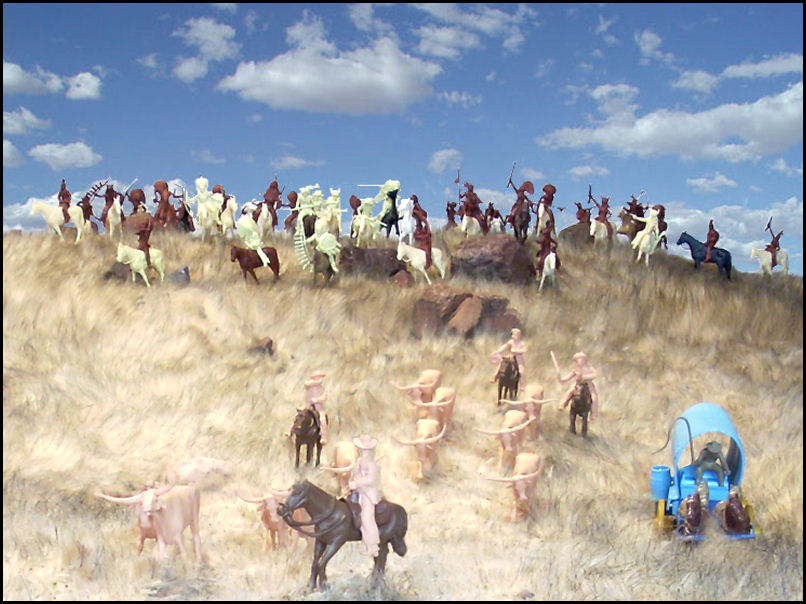 Steve Westen's Cattle Drive...facing a little challenge.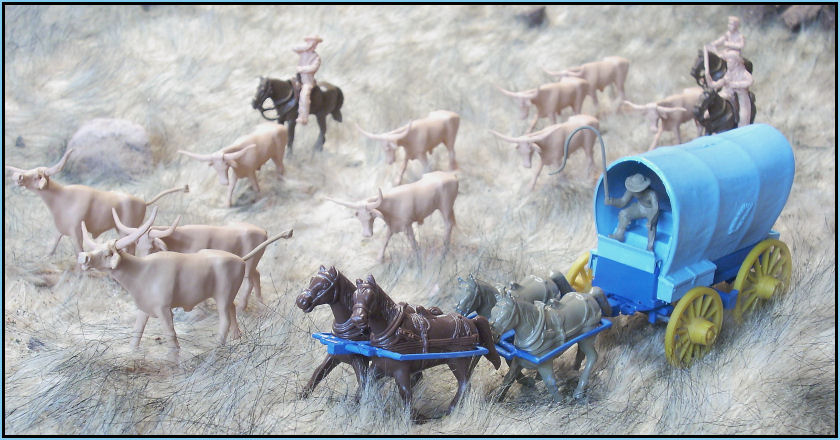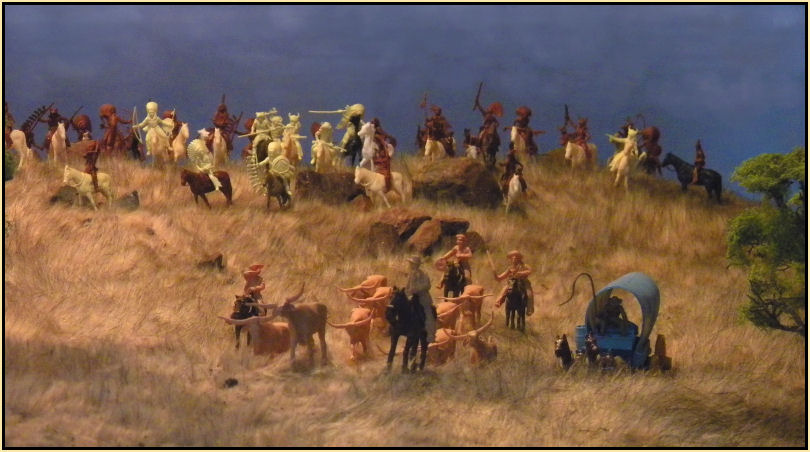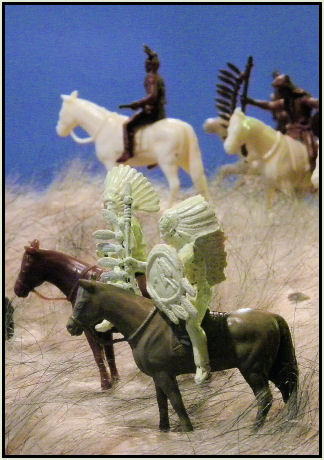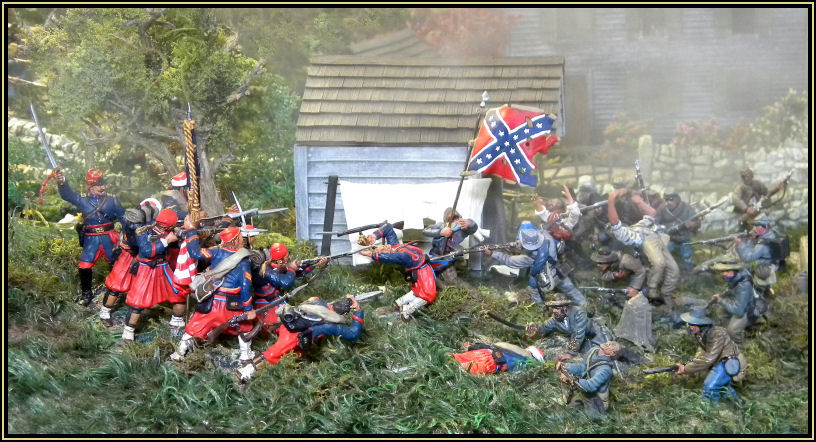 Conte's Zouaves! Click on the picture to see the whole series!
(2011 saw the early stages of my experimentation with my "Diorama Drapes" ground cover. I wish I had been able to perfect the process.)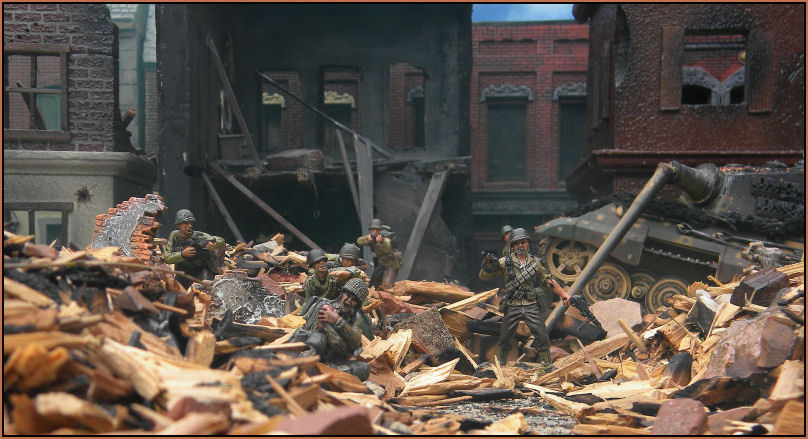 Conte WW2 GIs.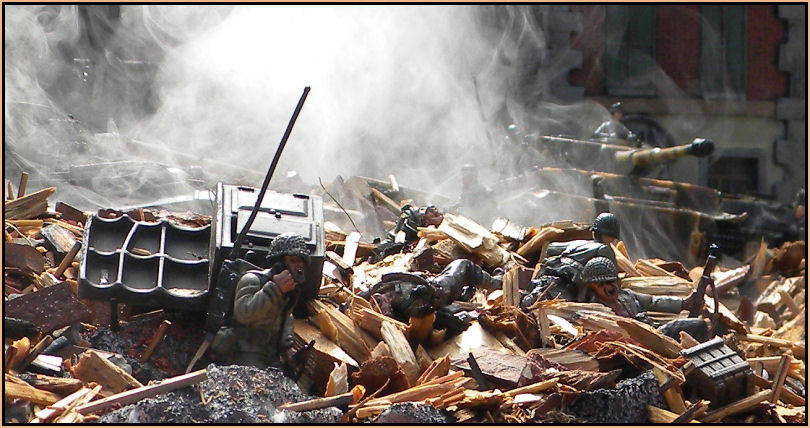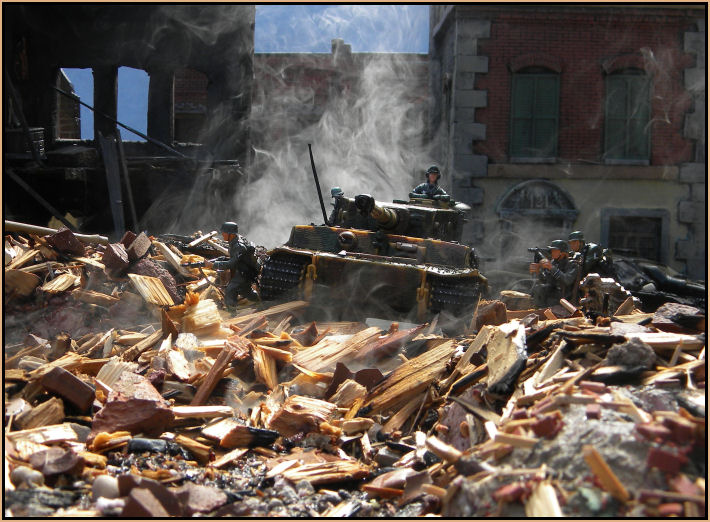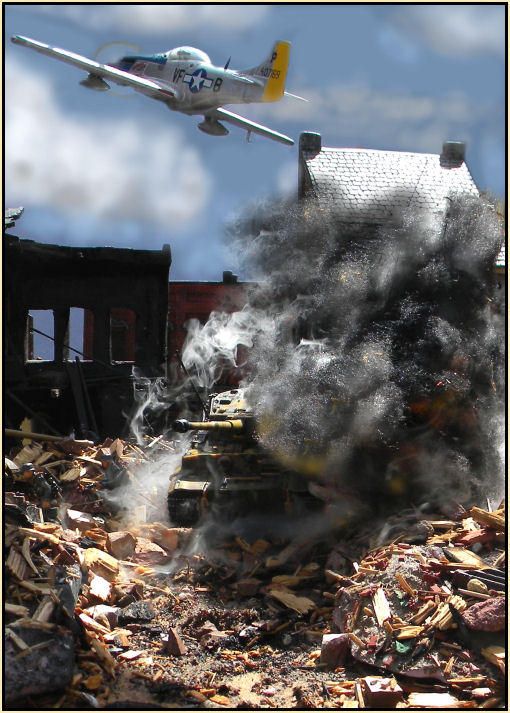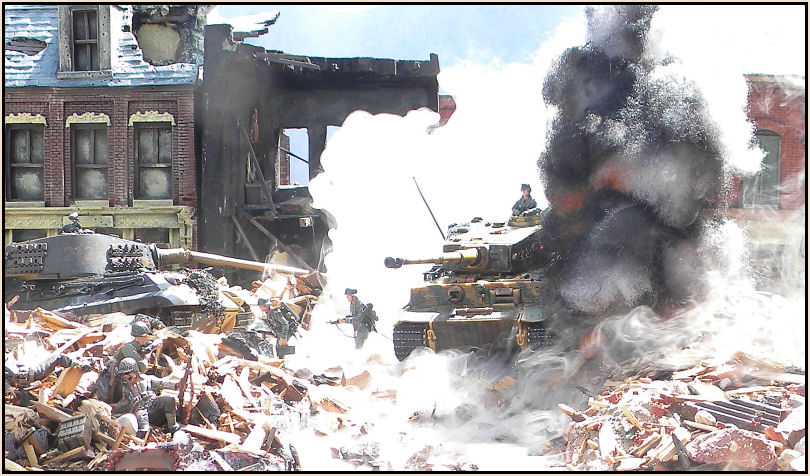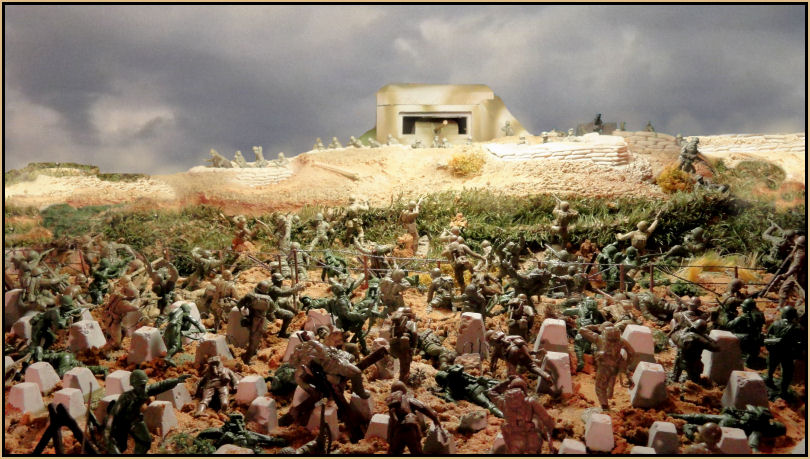 Here's another shelf display featuring Conte plastic and single color metal figures.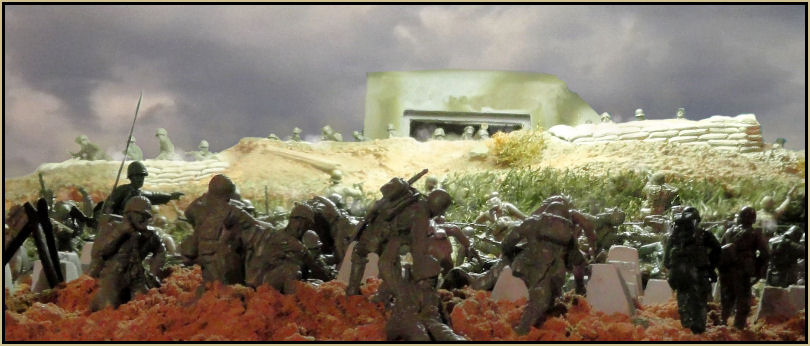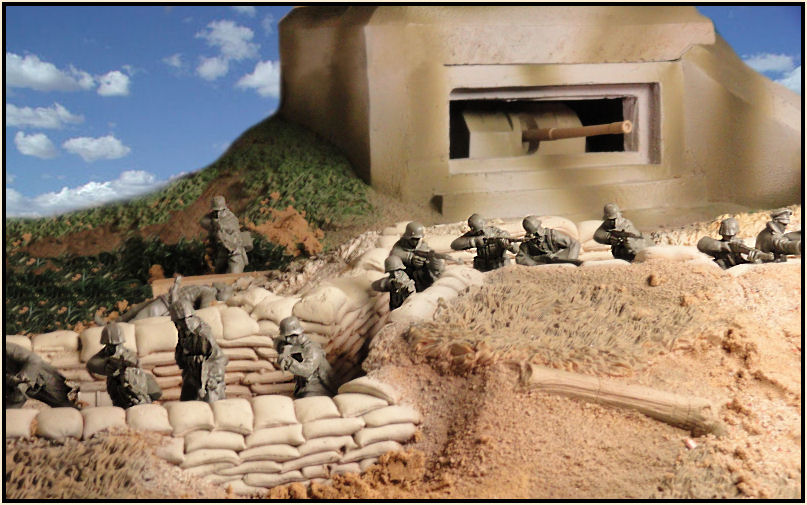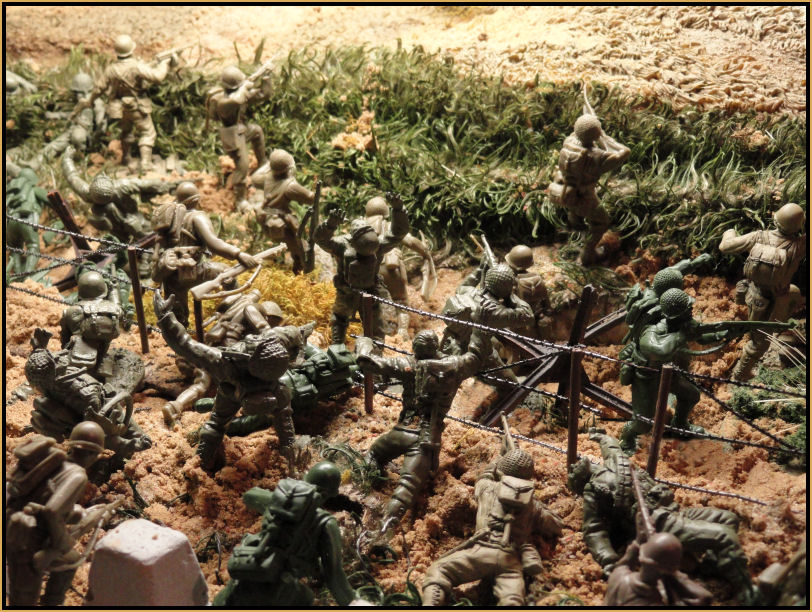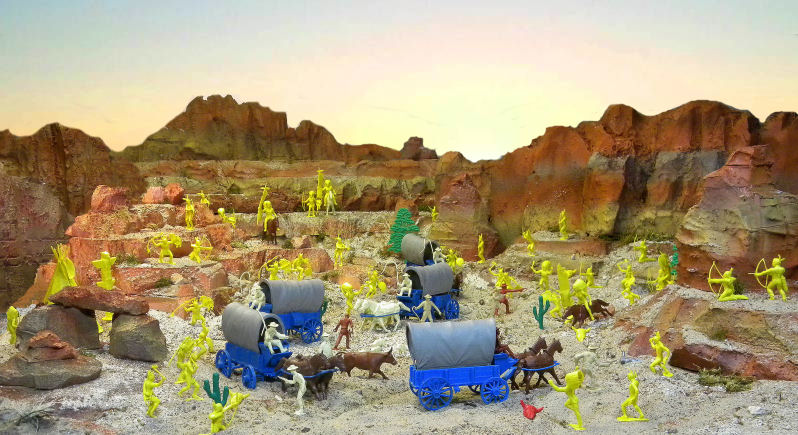 Click on the picture to see all the pictures of this great Canadian Wagon Train Playset.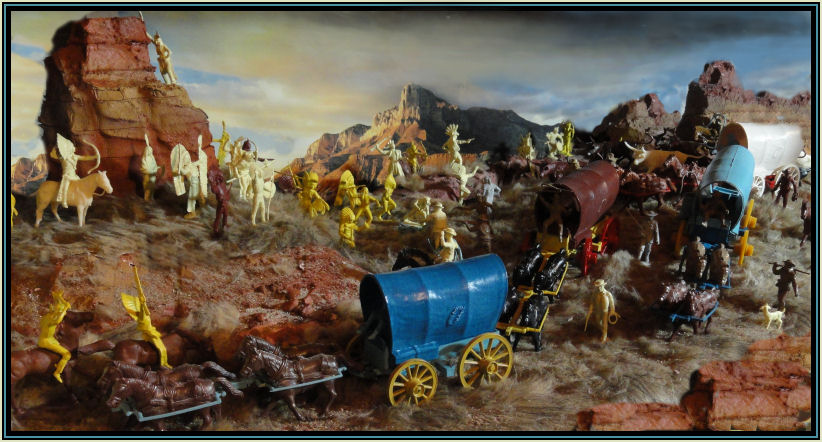 2011 was the year I briefly got my basement all cleaned up with a bunch of really cool Shelf Displays. Alas, the order did not last.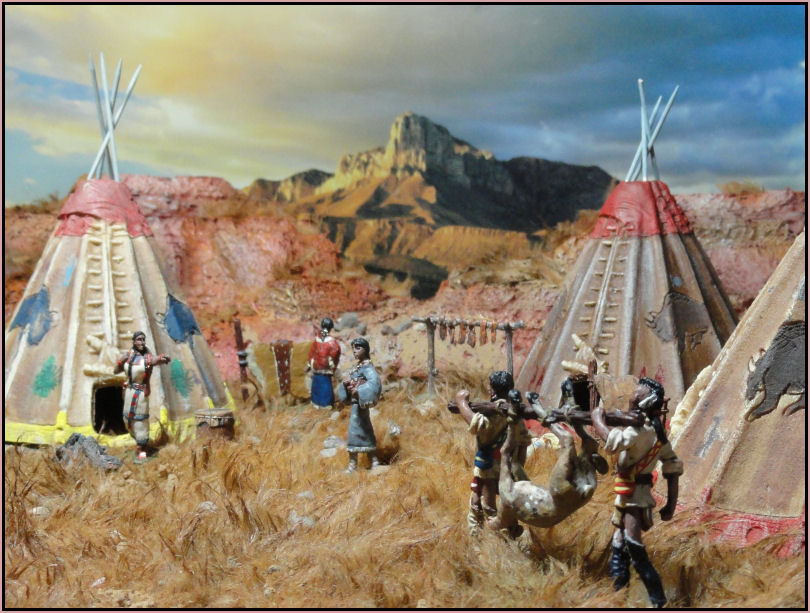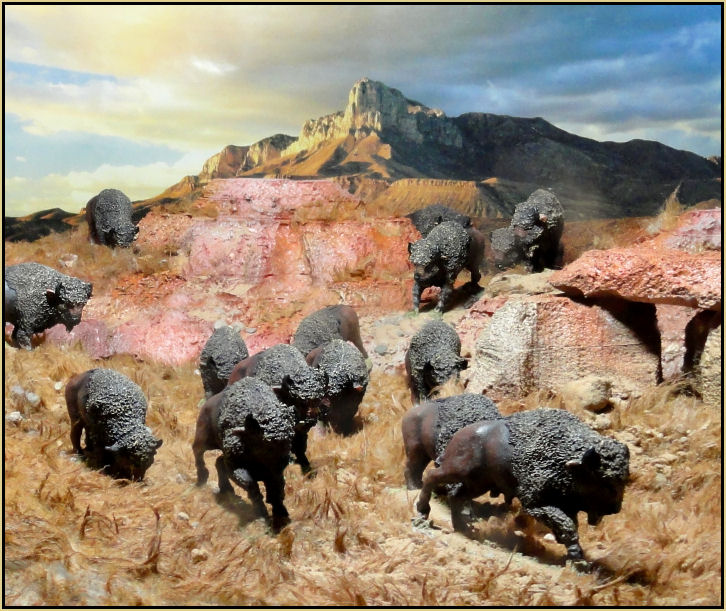 I've moved the pictures from this series to the Romans 2012 page (even though these pics are from 2011). Click on the picture and then scroll down.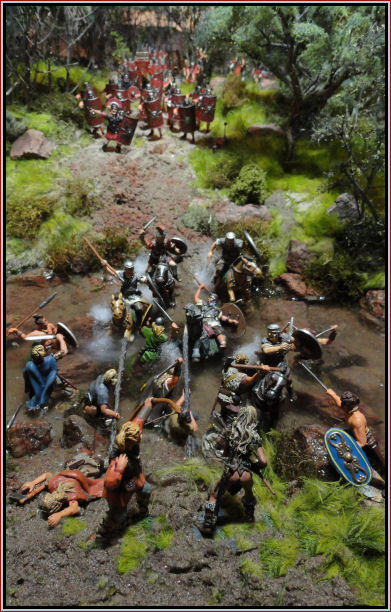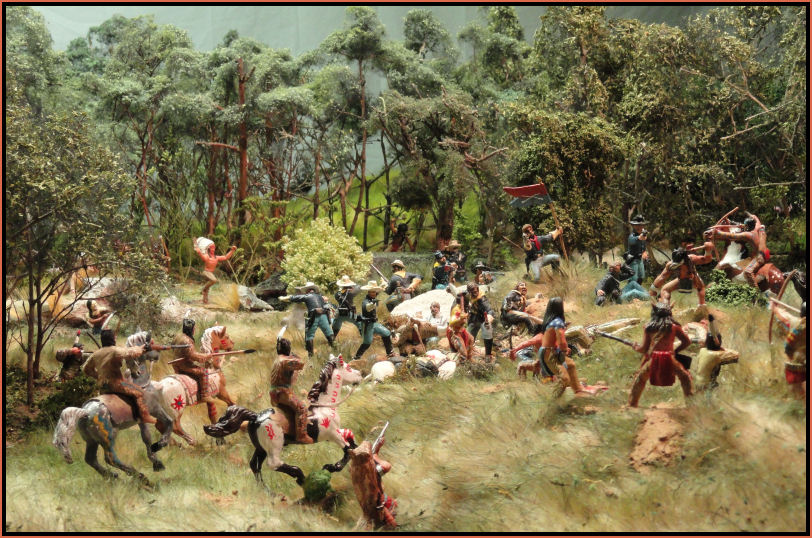 I spent most of August painting up some plastic figures. I've had the Paragon Cavalry and Apaches for a while but hadn't done anything with them. So I painted some of them up, along with some of the casualty figures from Toy Soldiers of San Diego, and added them to the ranks of my Indian Wars collection. They do paint up nice.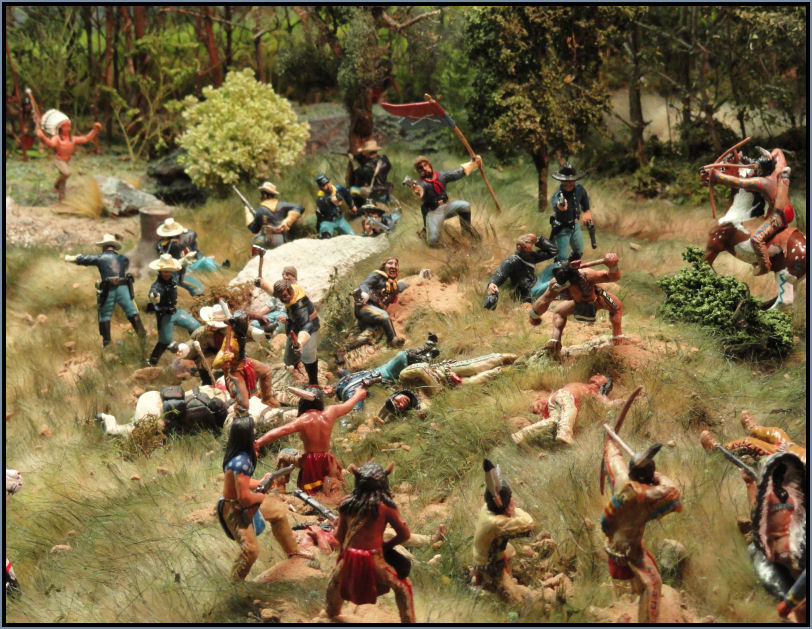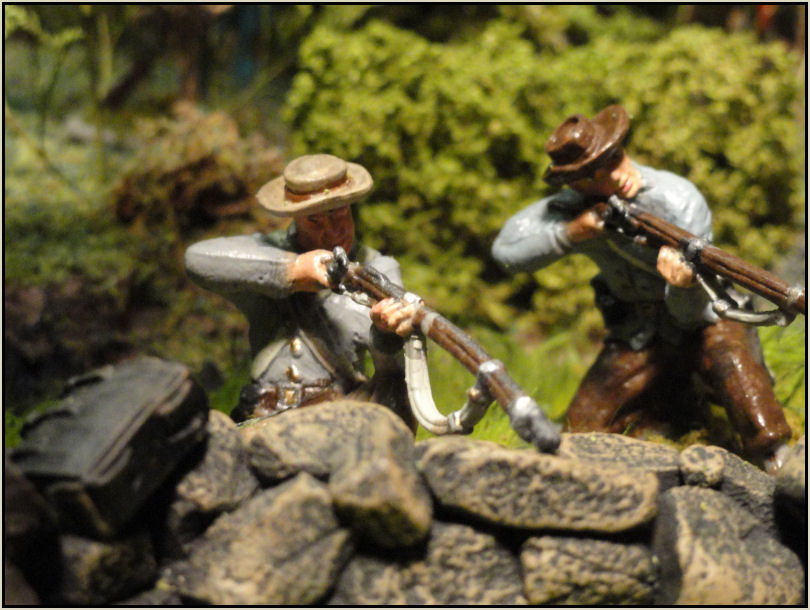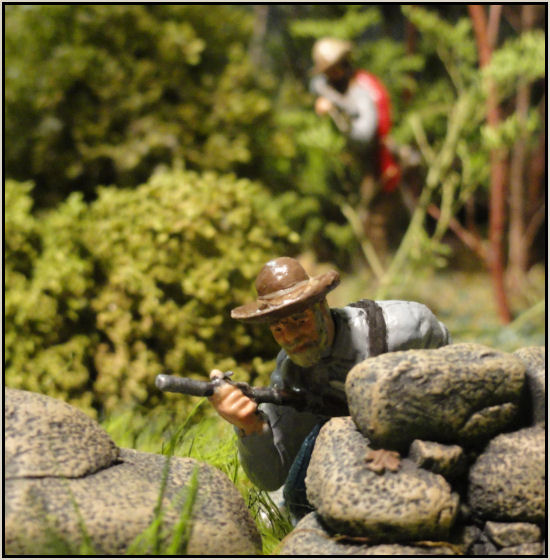 Cunnyngham Confederates I painted.

This picture features some of the great Forces of Valor 1/32 scale vehicles.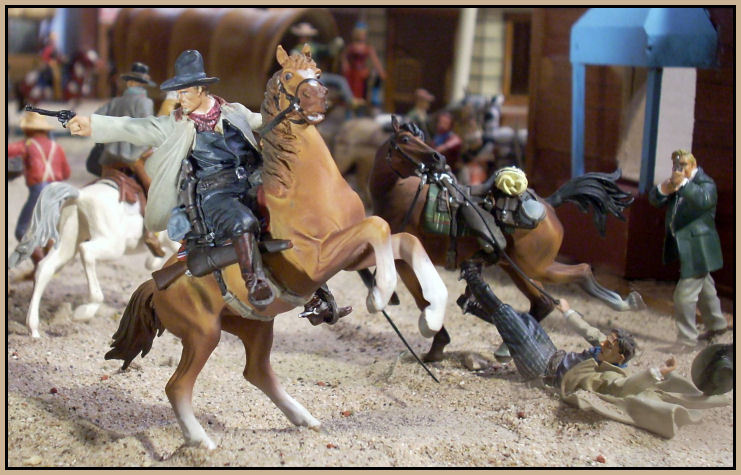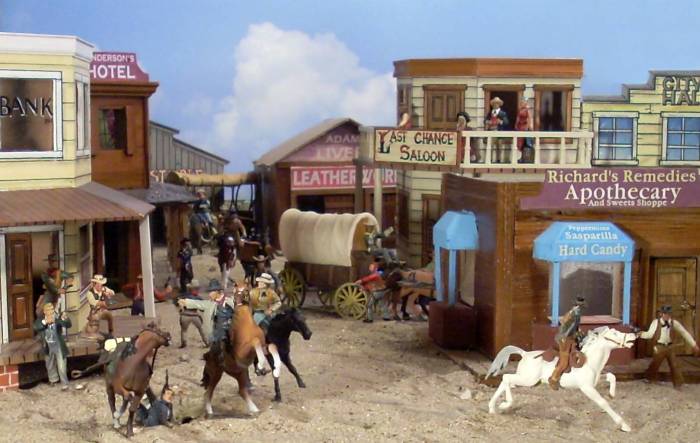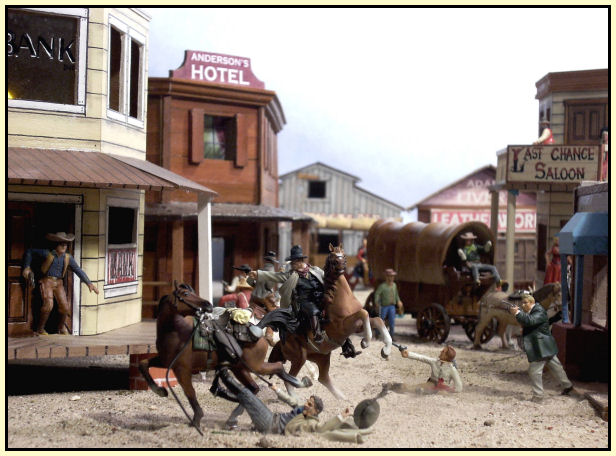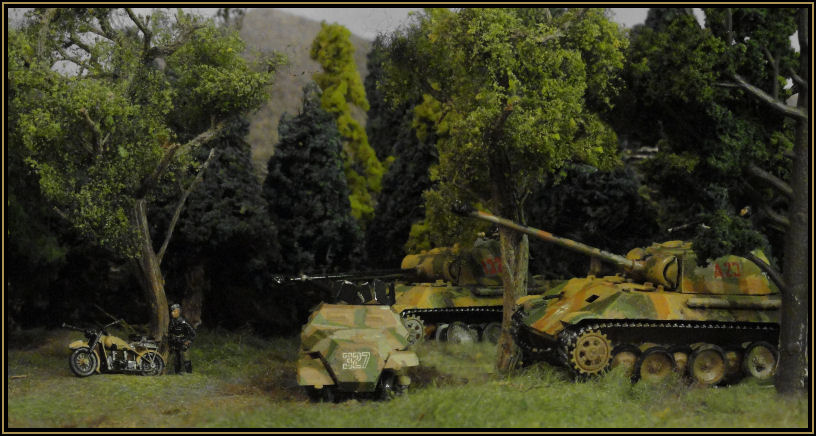 I've been spending the last few weeks attempting to clean and organize my basement. Among the things I've discovered are a bunch of 1/72 scale models I had someone paint for me way back in the mid 80s...long before there were any cool vehicles in 1/32 scale. I also found a bunch of small scale scenery ....One thing led to another and I was taking pictures instead of cleaning. O well.