| | | |
| --- | --- | --- |
| INDEX OF GALLERIES | ABOUT THE HOBBY | ABOUT ME |
| ABOUT OUR SPONSORS | LINKS WE LIKE | MUSINGS AND NEWS |

The Fort Apache Playset I've Always Dreamed About
5/30/11
Most of my set-ups are very short term things. I set up the battle, take pictures, and tear it down to make space for the next project. Lately I've been working to organize my collection and have made a number of more permanent shelf displays to both store and display the pieces of my collection. One that turned out really nice was my Fort Apache Dreamwish Playset display.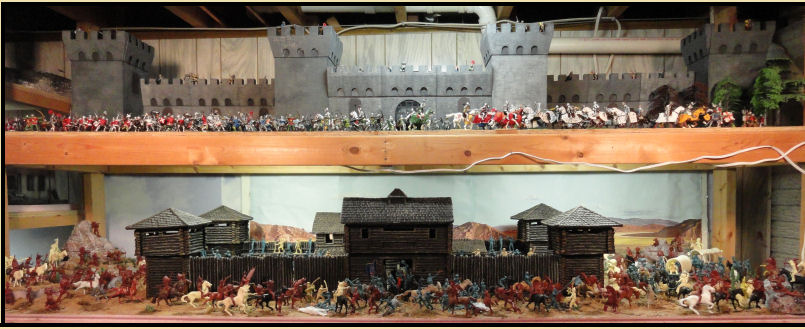 Here is the display in situ. On top is an Imex castle with a whole bunch of painted kinights I bought years ago but have never set up. Below is my Ultimate Fort Apache featuring Barzo's incredible fort and a bezillion conversions.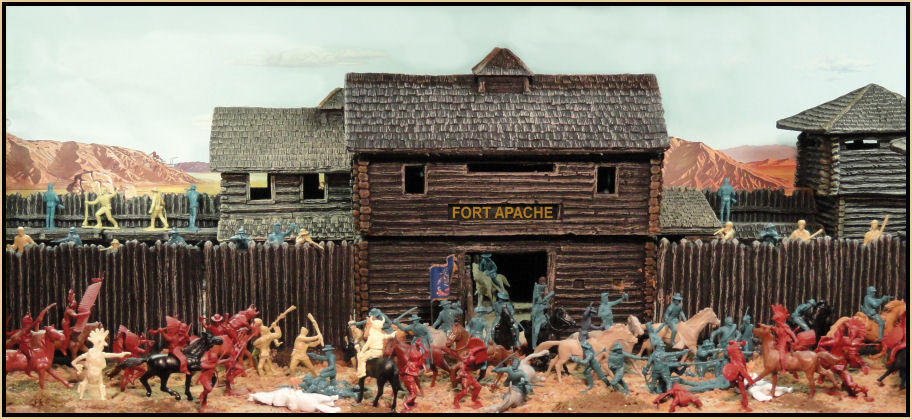 The Fort Apache Set-Up features lots of cavalry in turquoise, Frontiersmen in tan and indians in red-brown, yellow and cream.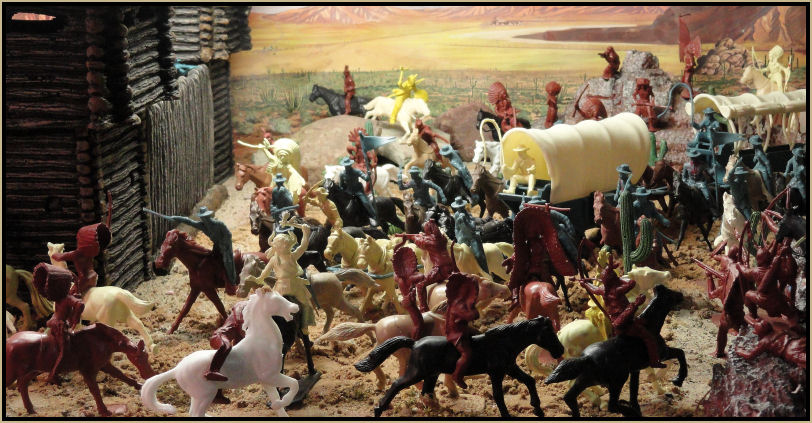 The Longcoats are trying to get the wagons into the fort.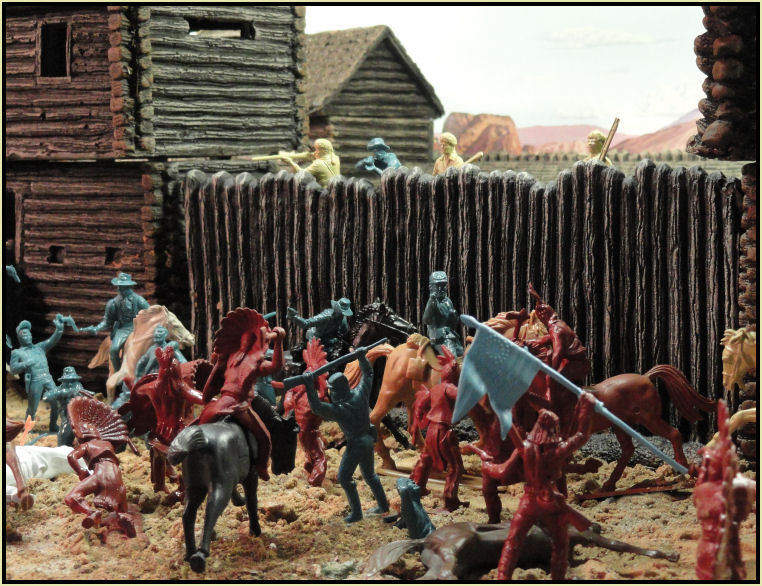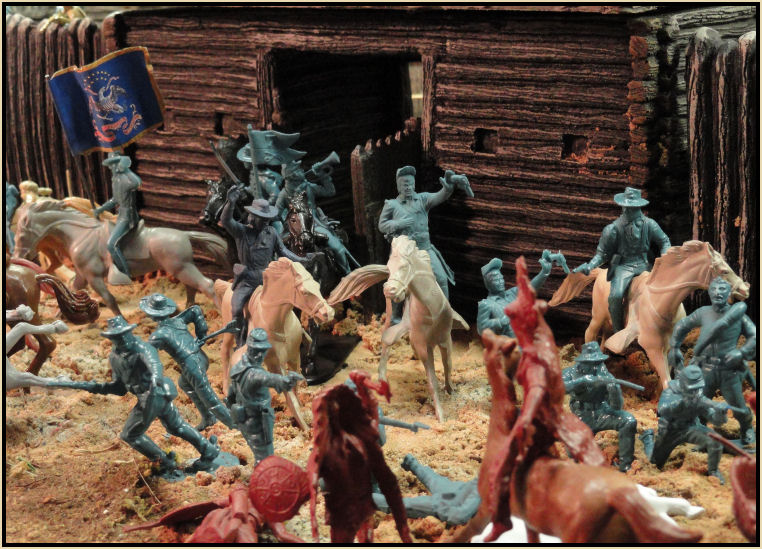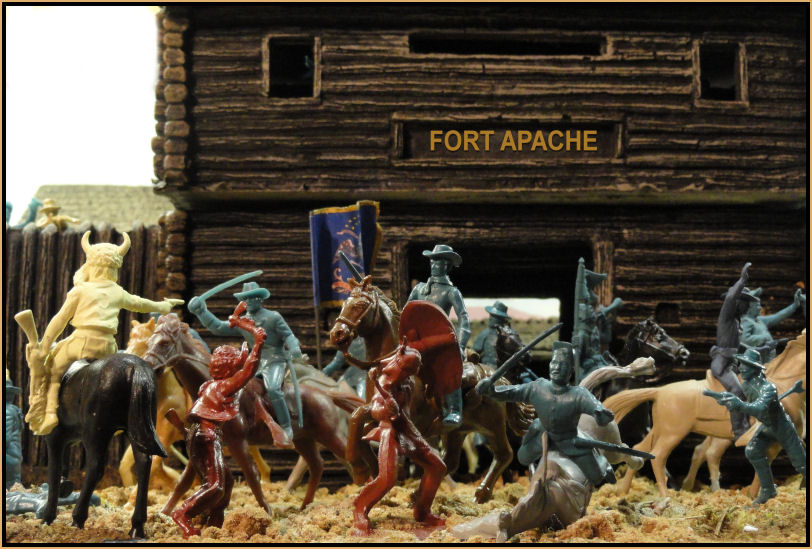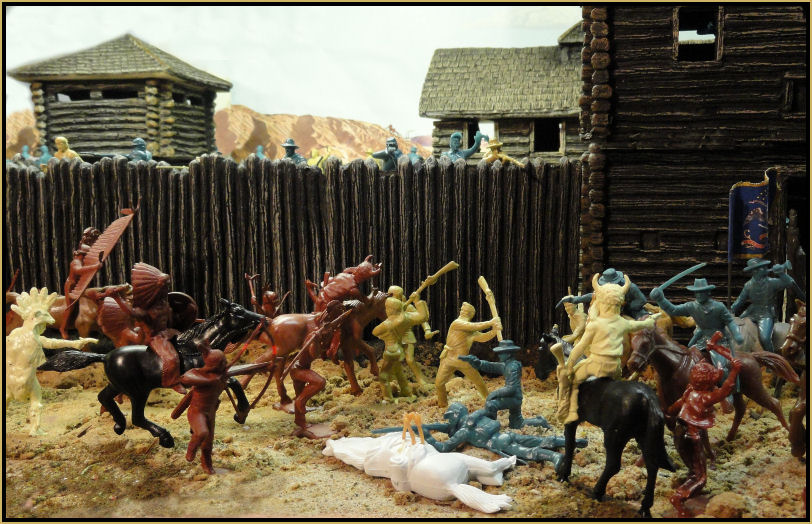 I never understood why the Boonsborough figures and the regular pioneers didn't appear together in matched colors more often. As far as I know, the two groupings only appeared together in one set, and I don't think that was even all the poses.