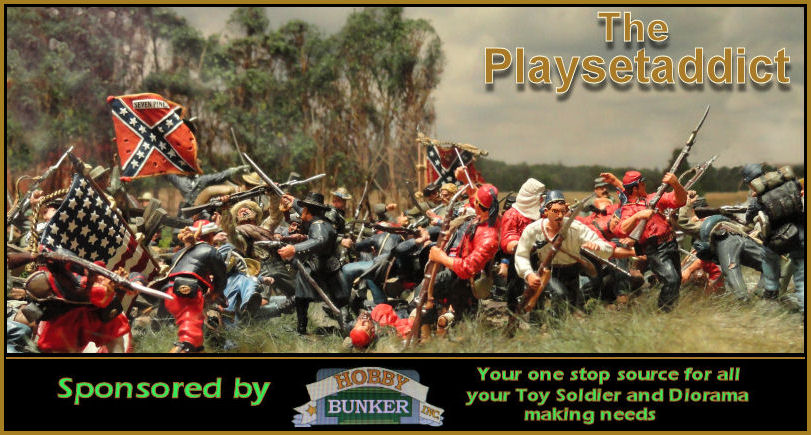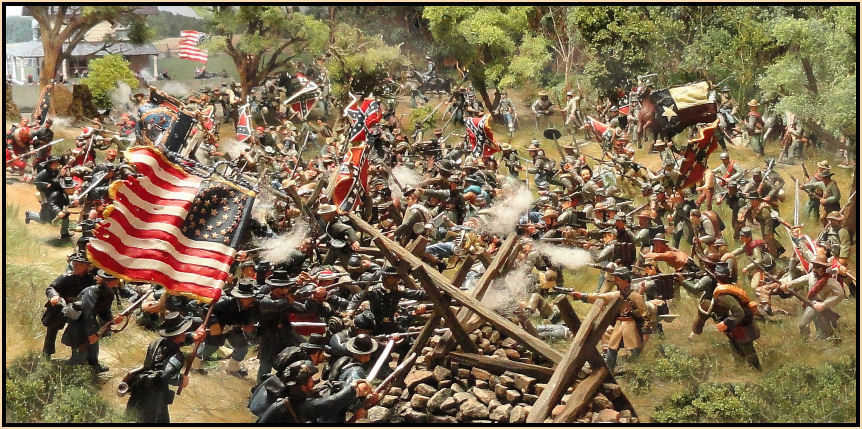 July 2011
It was the fourth of July weekend and I had the Civil War on my mind. I wanted to show off the forest backdrop pieces I had made and figured a Confederate charge was the way to go. I started out just using Conte figures but soon brought out anything I thought would fill out the action including some Collectors Showcase metal figures, a bunch of painted plastic figures including lots of conversions and some Blackcat figures. The split rail fence in the foreground is by Hudson and Allen. The farmhouse in the background is by New Ray.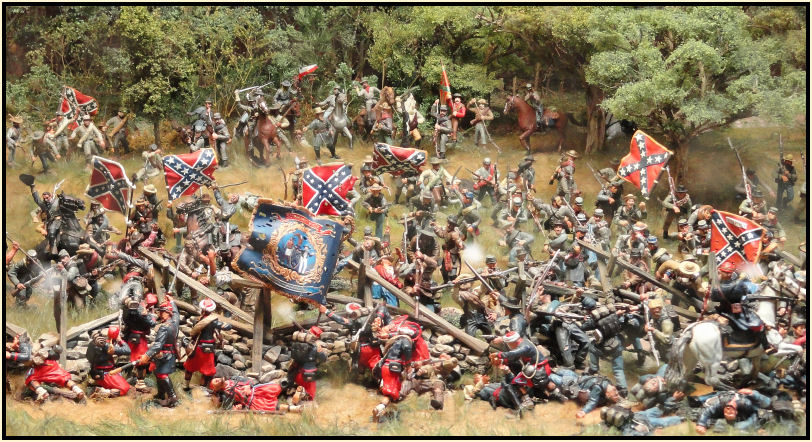 Conte's Zouaves hold the center of the Union line of defense.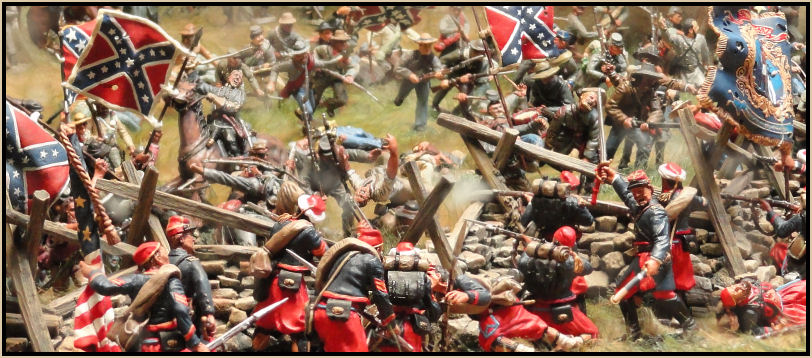 Conte's Sons of the South are getting mowed down.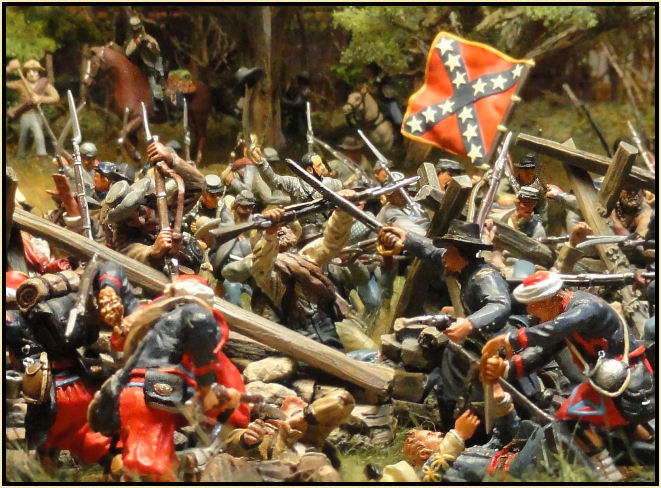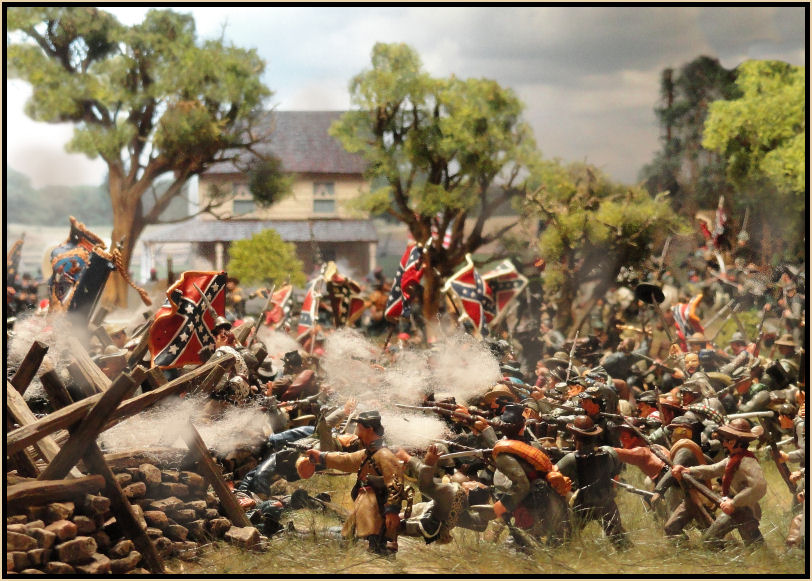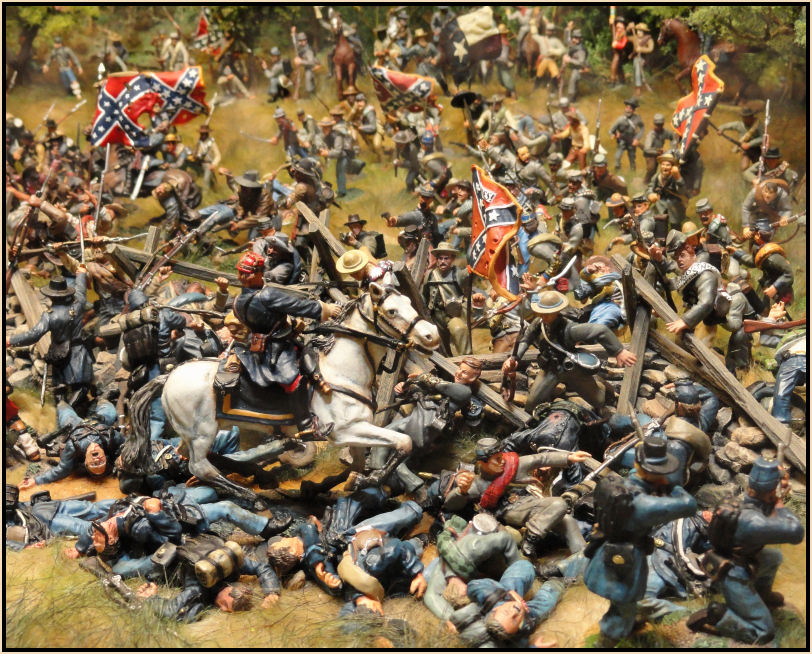 The Union right gives way. No one does Civil War Casualties like Conte. It's too bad most of them are no longer readily available.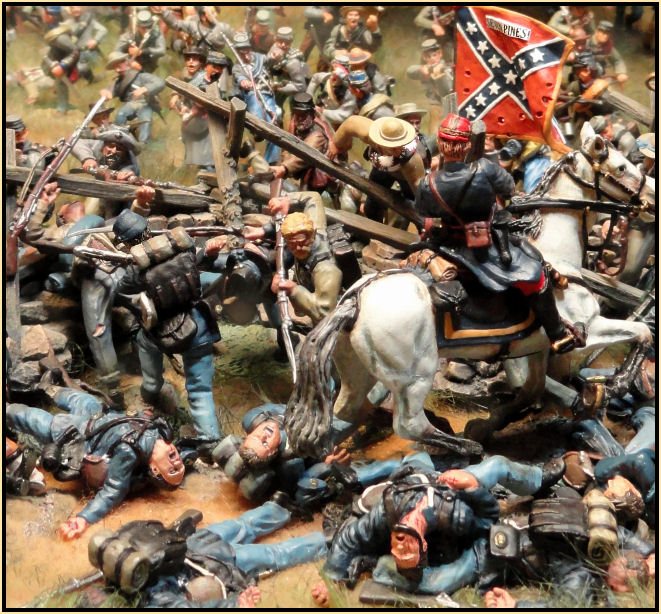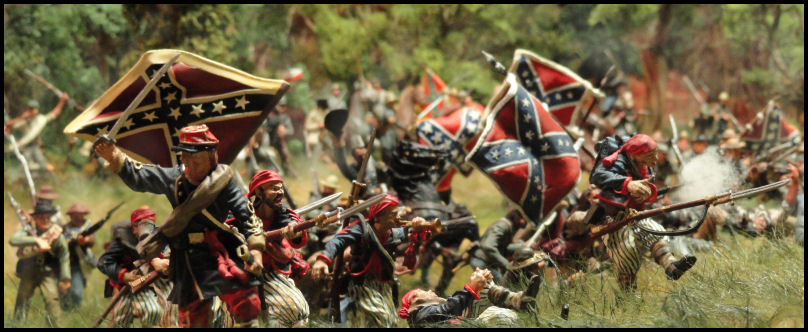 The Collector's Chowcase Wheat's Tigers approach the fence.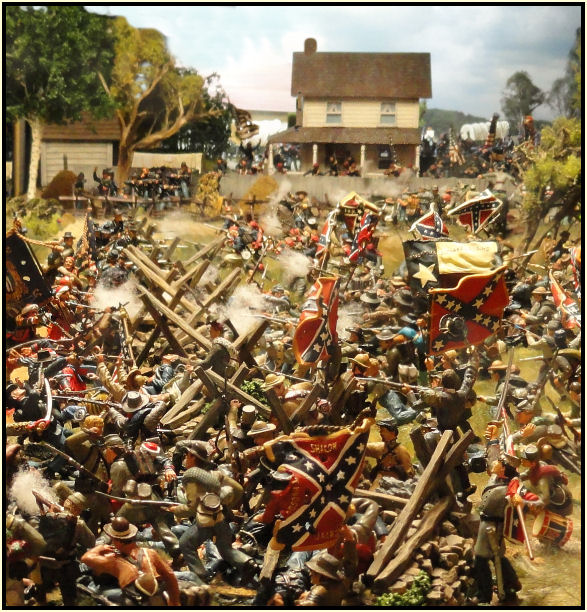 Over the fence they go.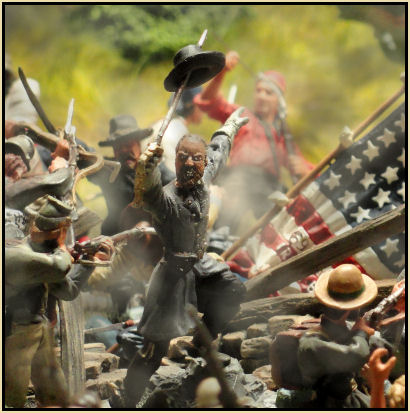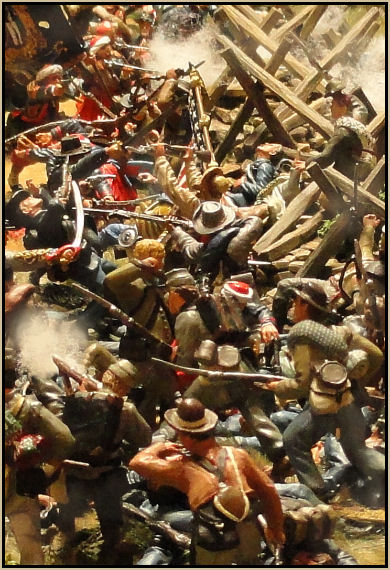 It's hand to hand as the Confederates press their advantage.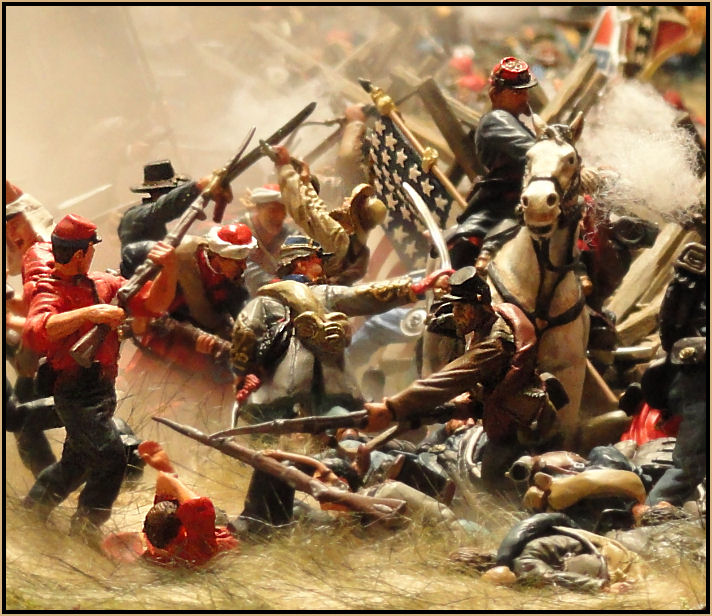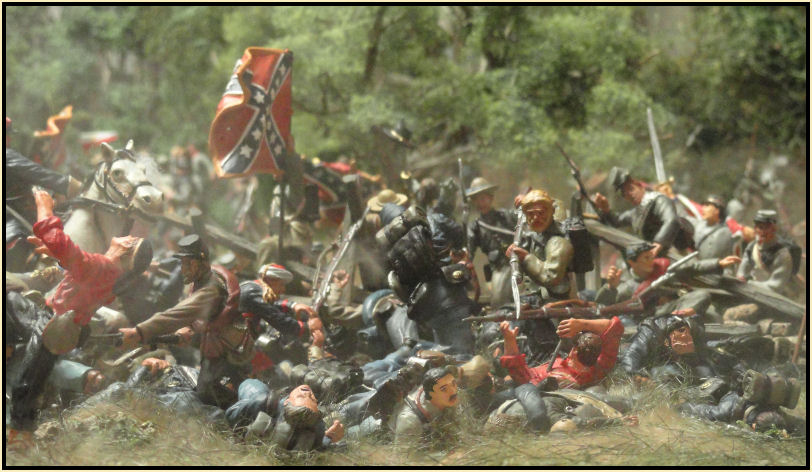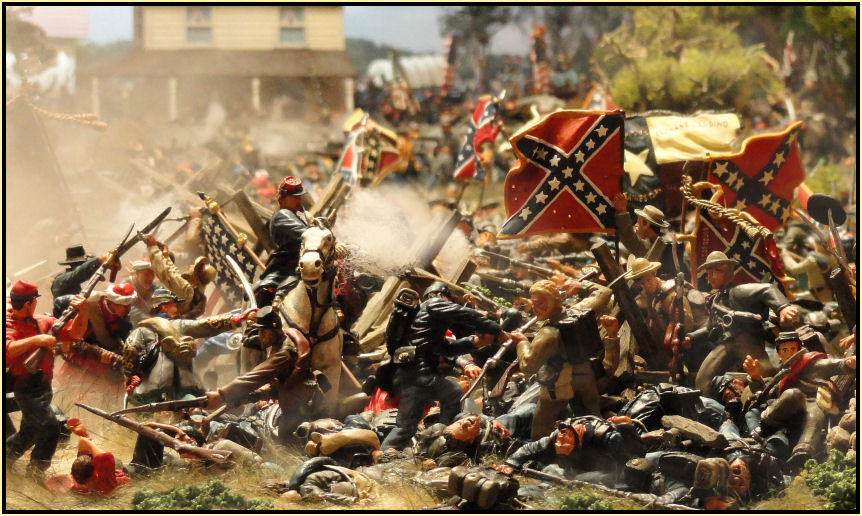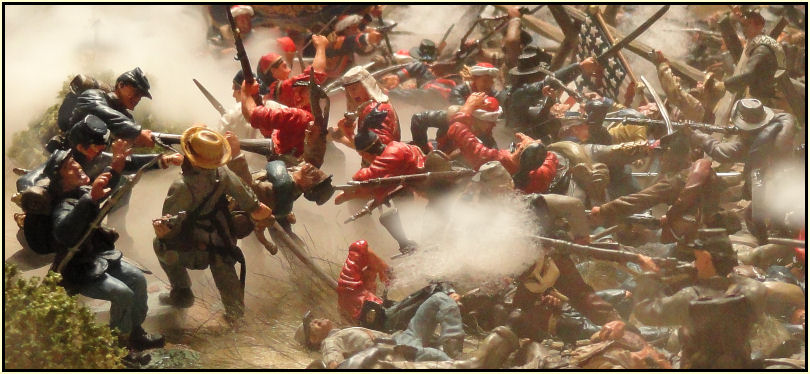 The rout begins.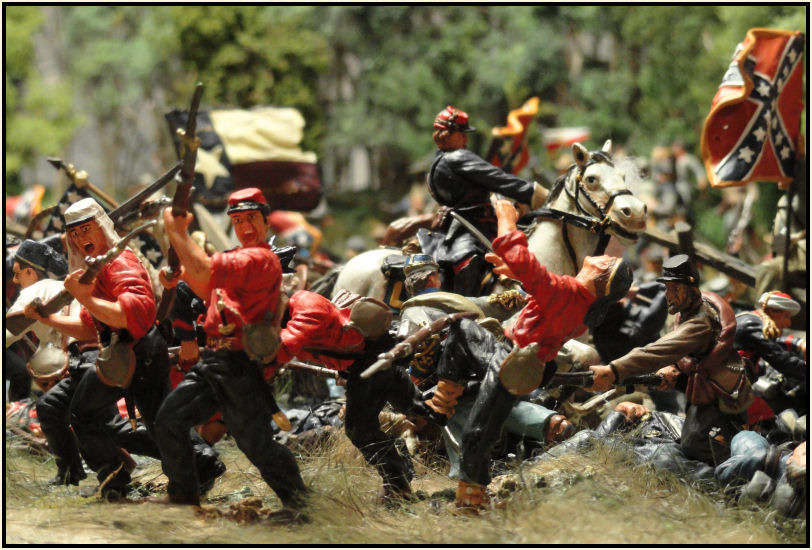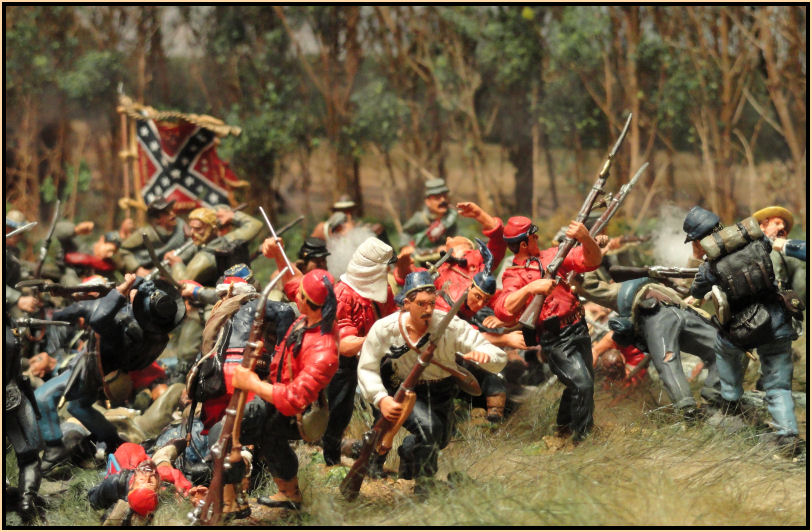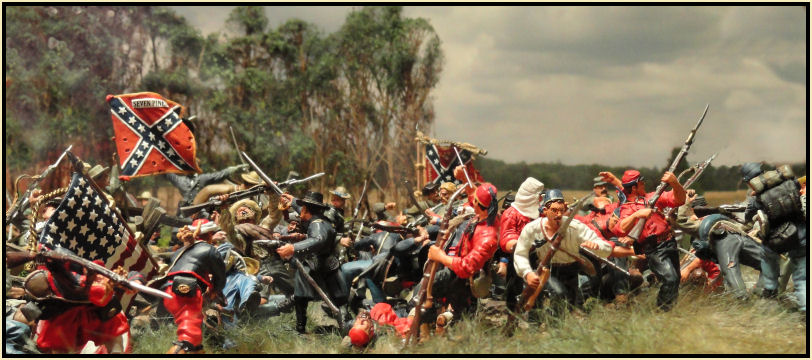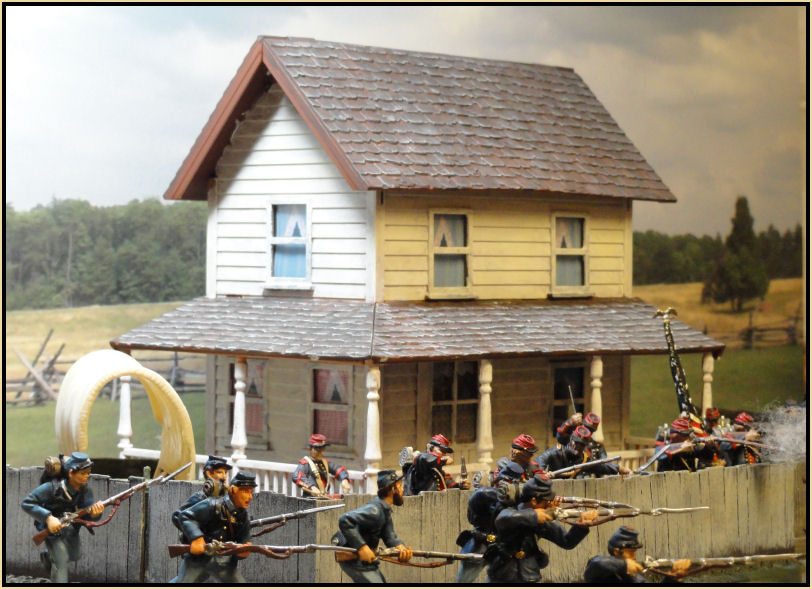 Union forces continue to arrive at the left flank.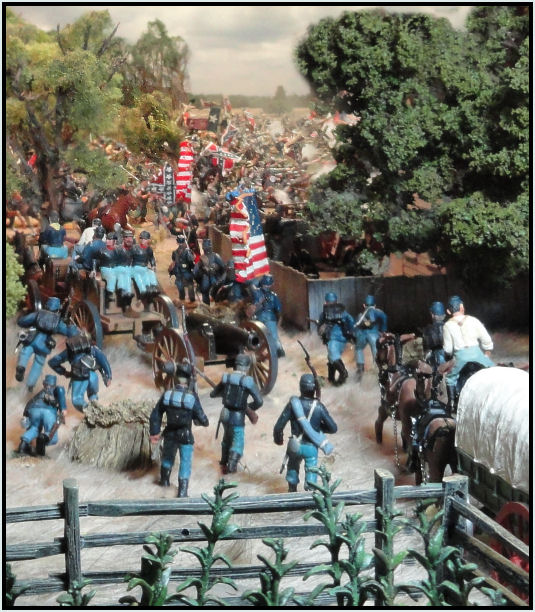 Artillery is pulled into position on the hilltop behind the breaking union lines. Will they get unlimbered in time?
Want to see someolder Civil War battle pictures Click here.