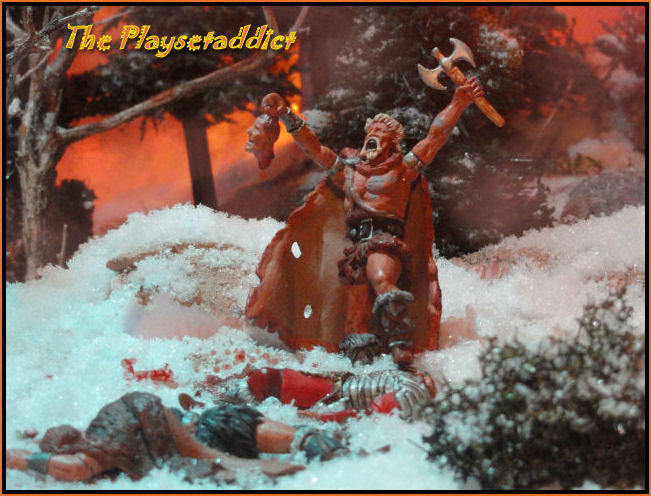 Fall 2012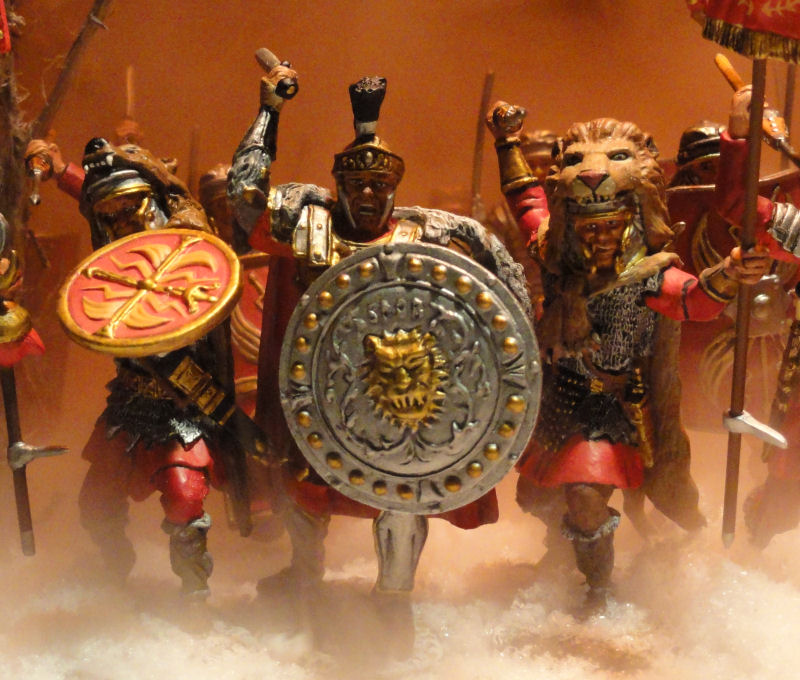 Out of the mists of time....from a dark and bloody age....The new Conte Romans come!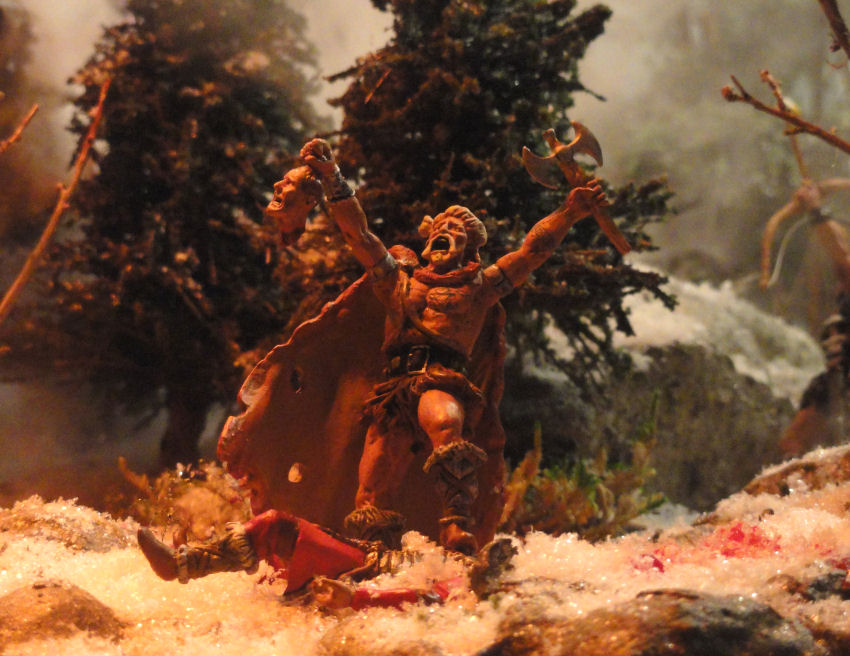 But they are not unopposed!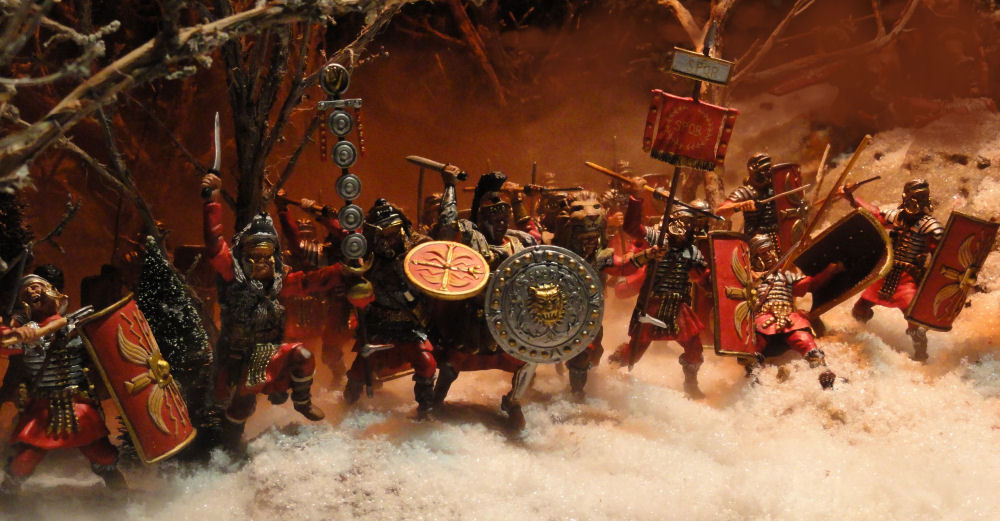 Are you ready to RUMBLE?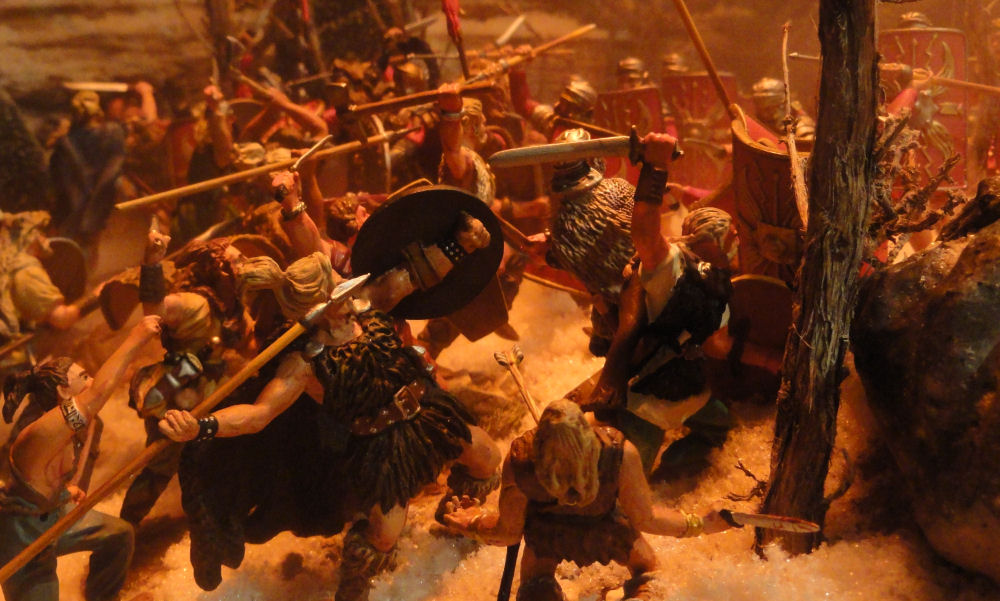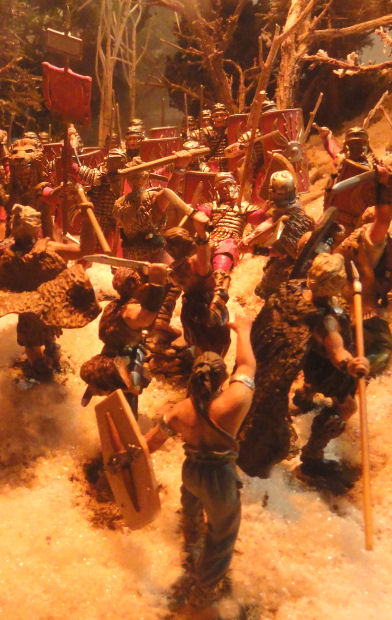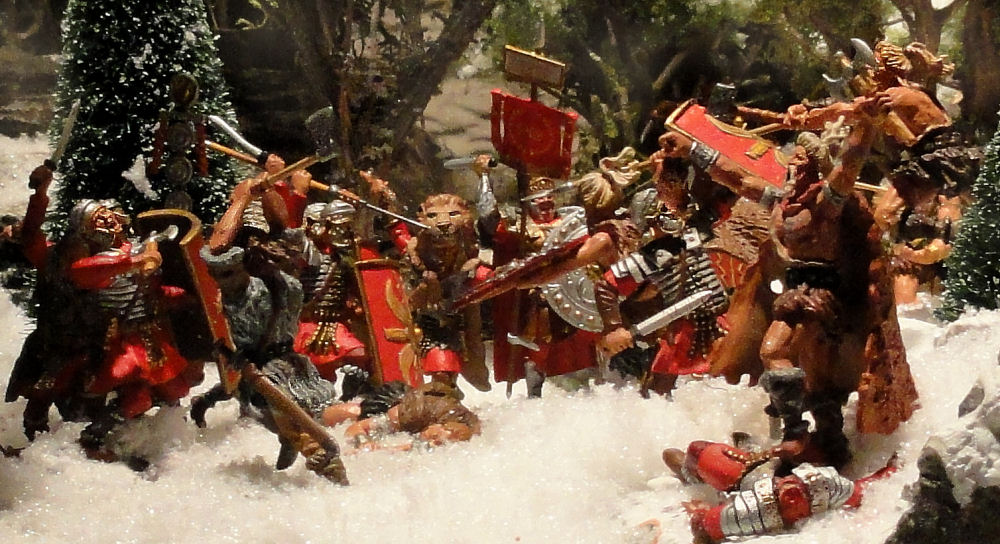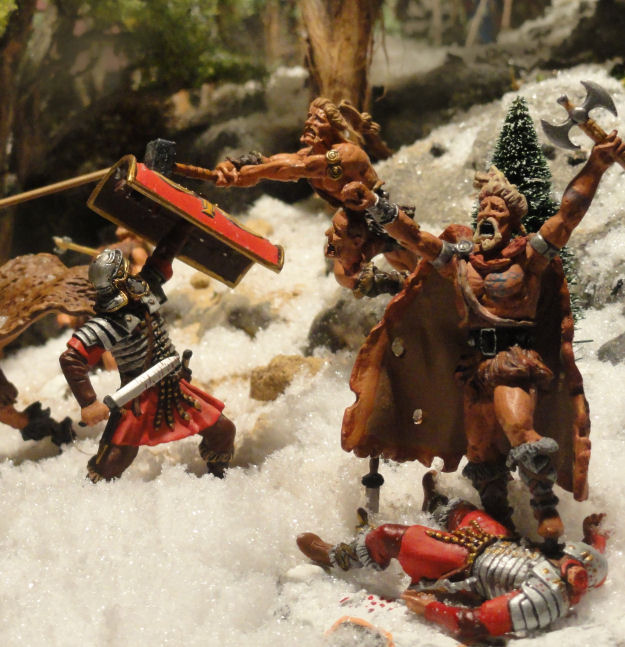 Nobody does drama like Conte!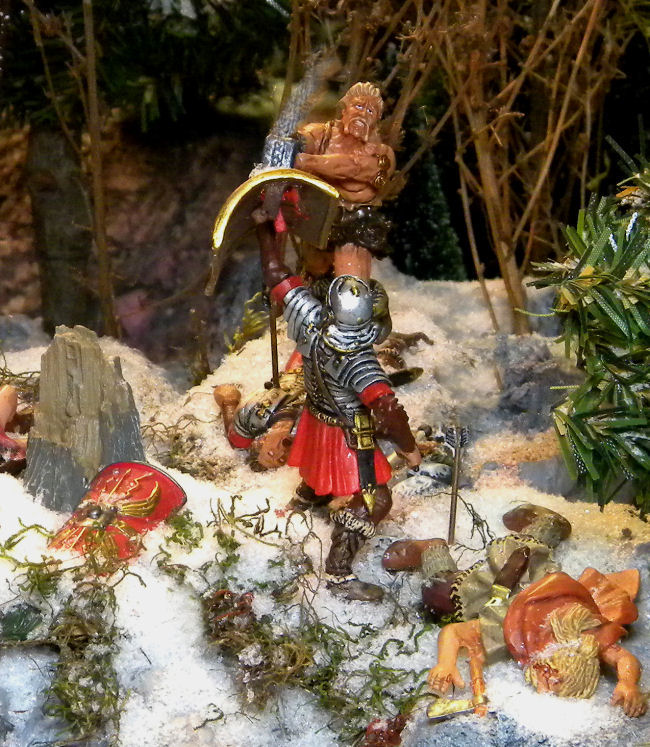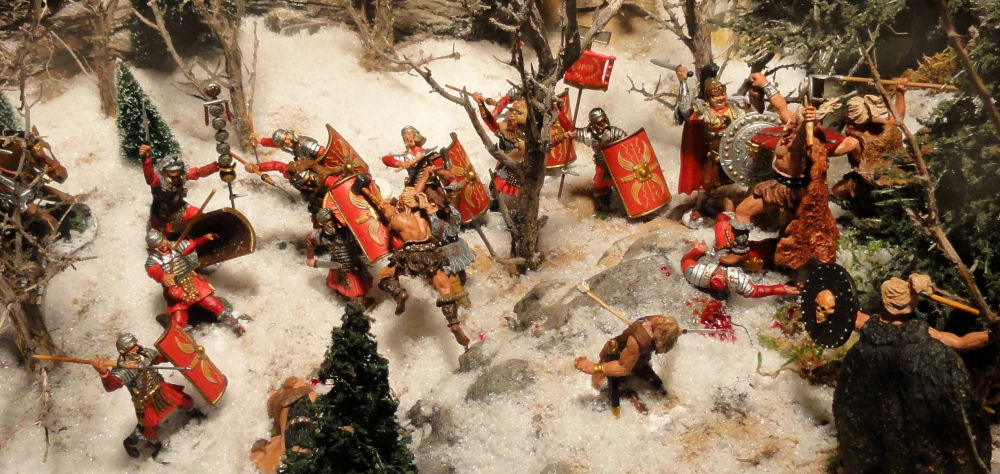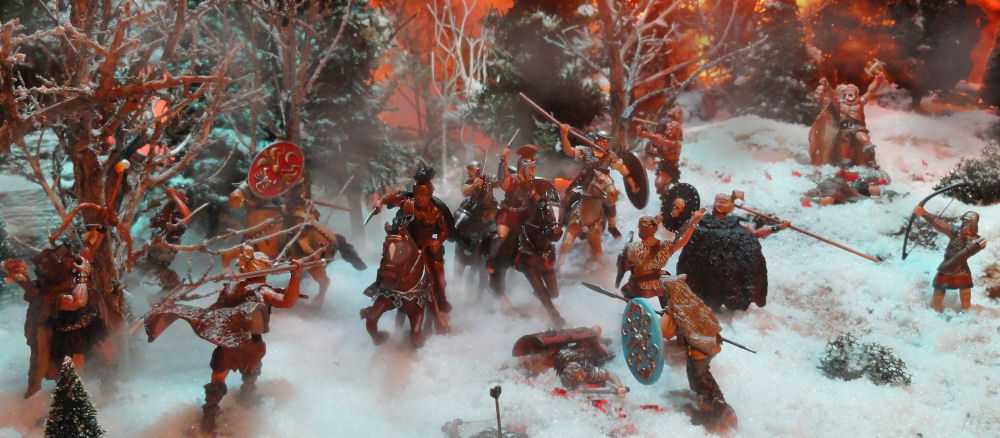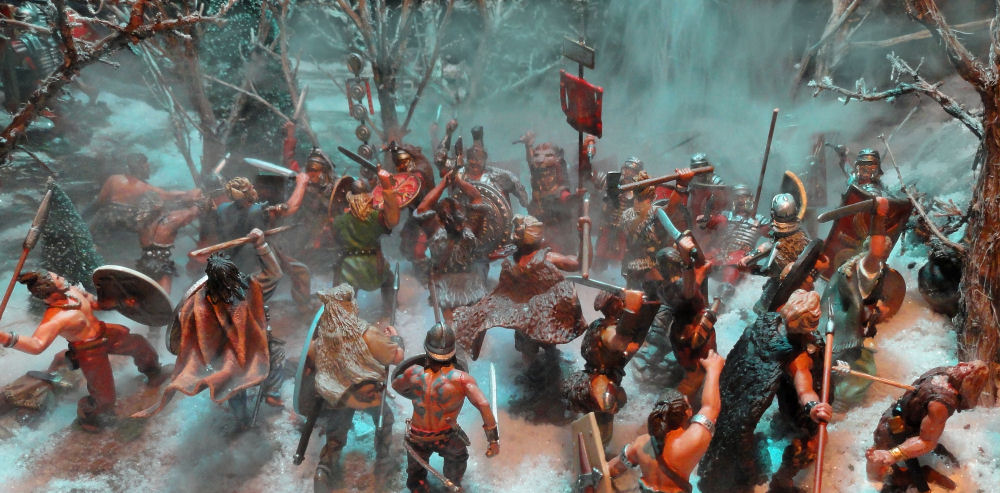 This is a great time for those of us who collect Romans! Conte's incredible figures join those made by The Collector's Showcase and First Legion. I do love it when the figures by the different manufacturers "play" together so well. Our sponsor, The Hobby Bunker, carries all these lines of figures.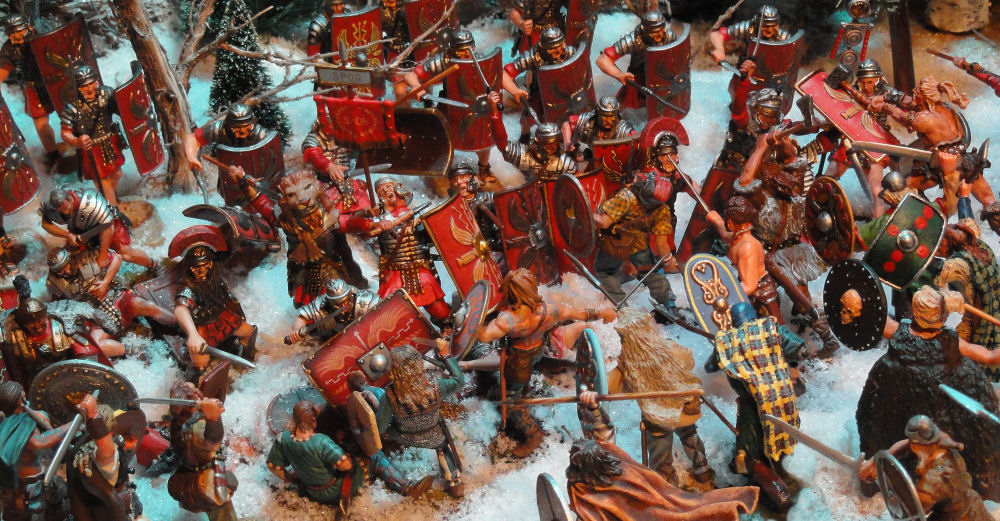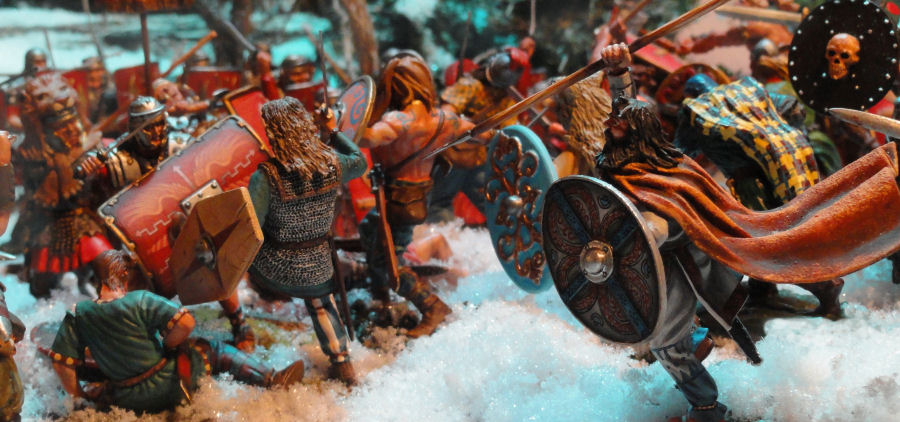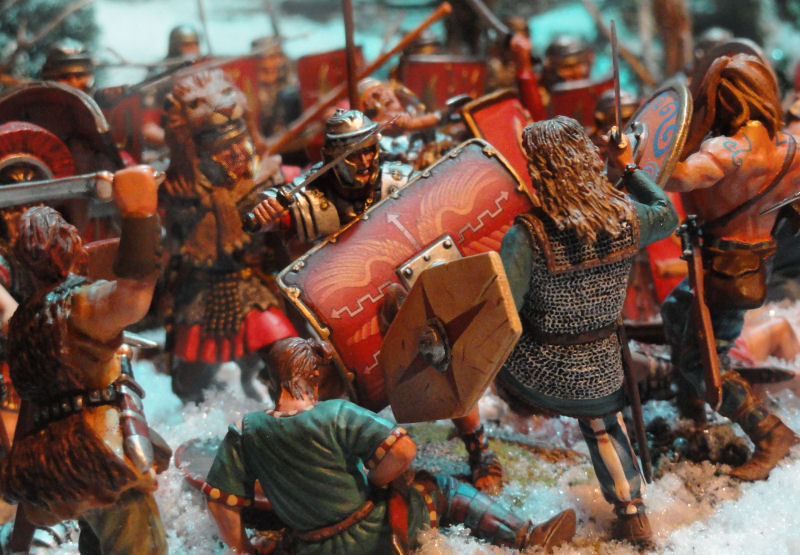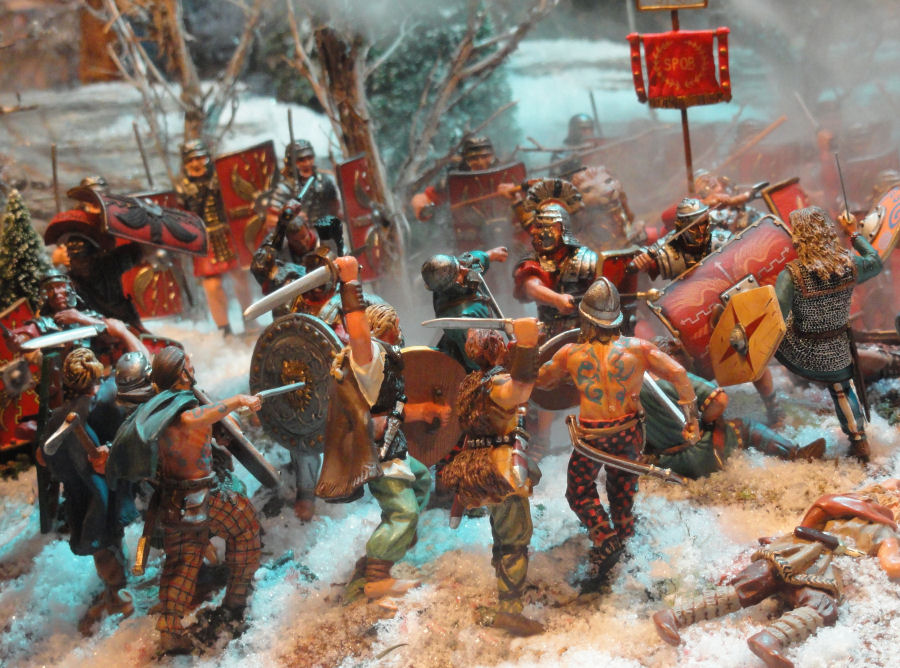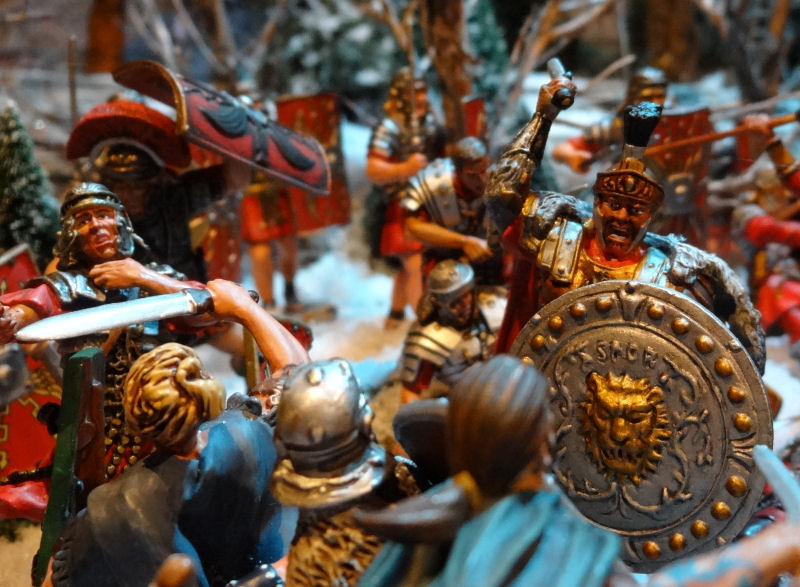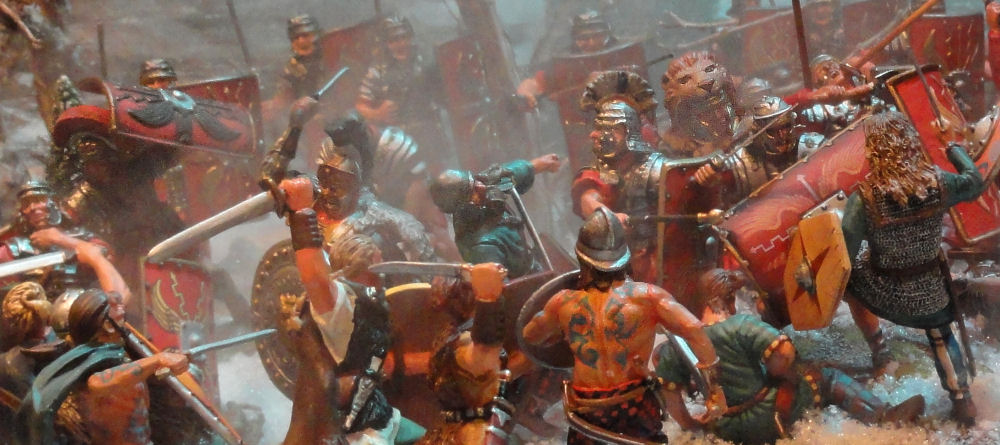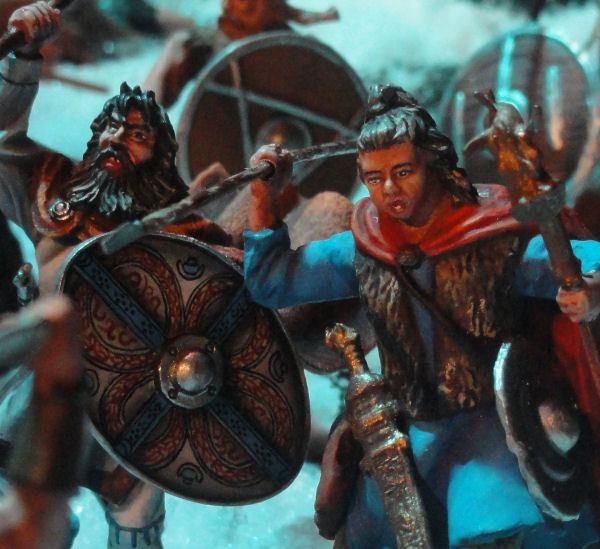 These are a couple of Russian figures I bought off eBay.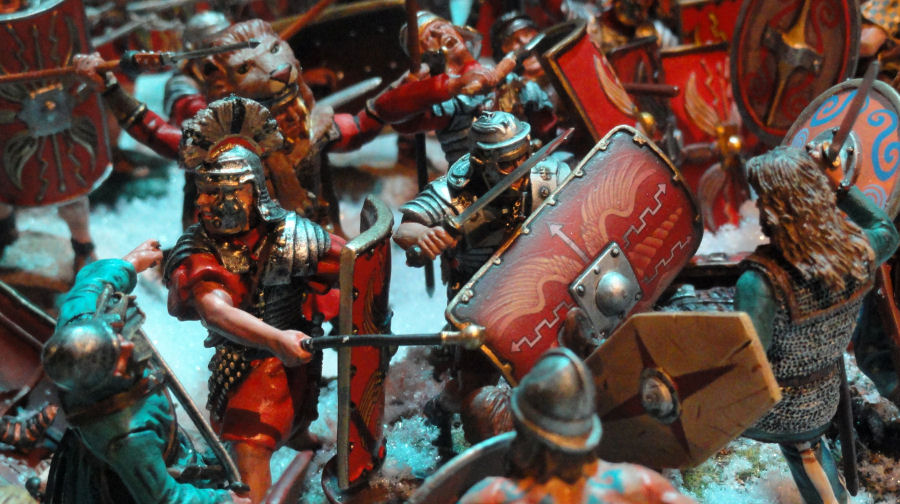 This picture highlights a couple of the sets I got from Hobby Bunker.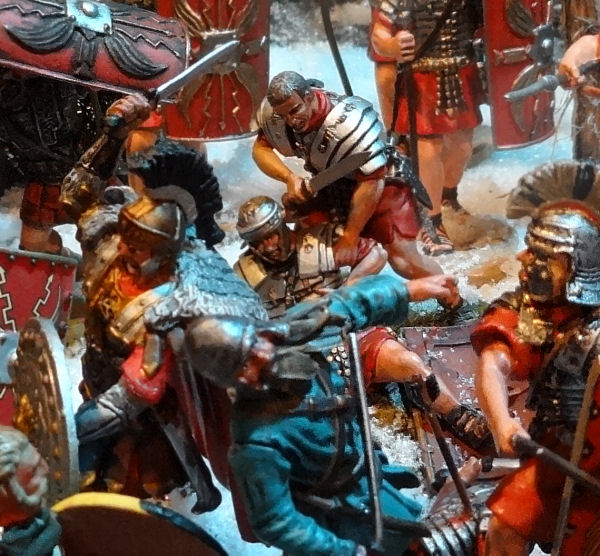 I tried getting a cold effect using blue lighting.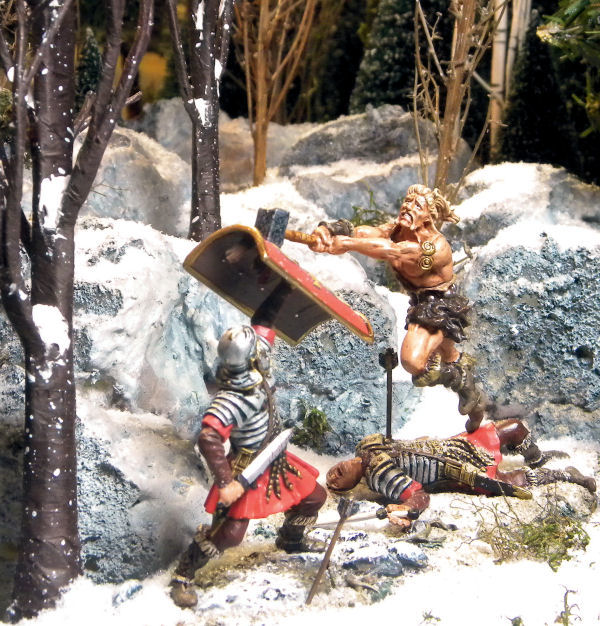 Here are some earlier pictures featuring some painted TSSD Romans along with Conte and Collector's Showcase.

TSSD Plastic Romans painted by Joe Hale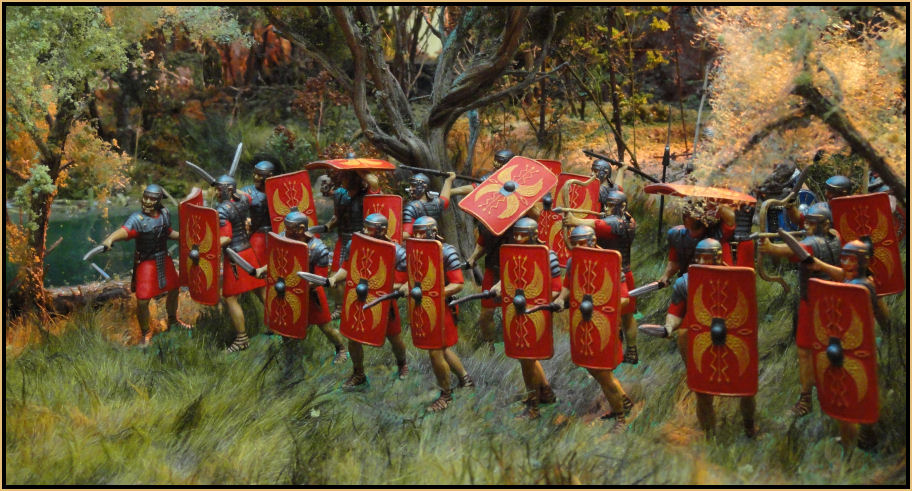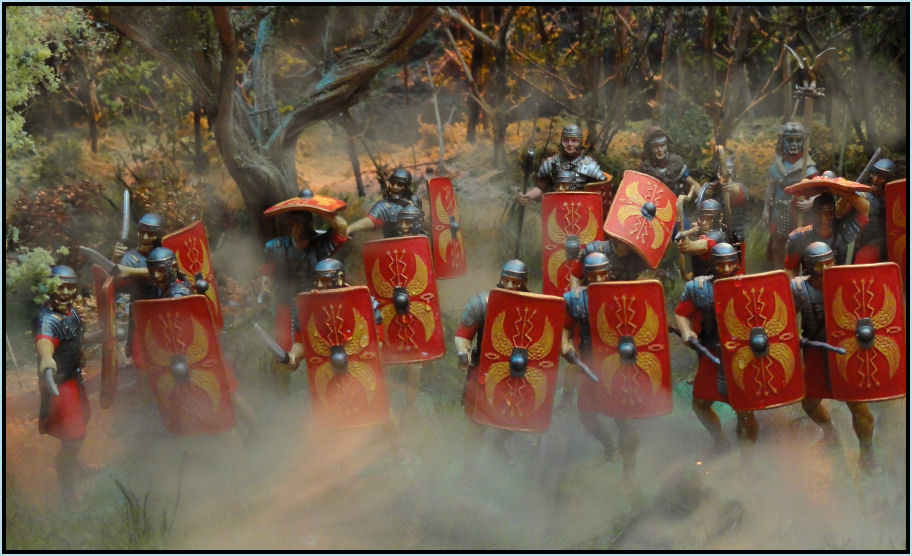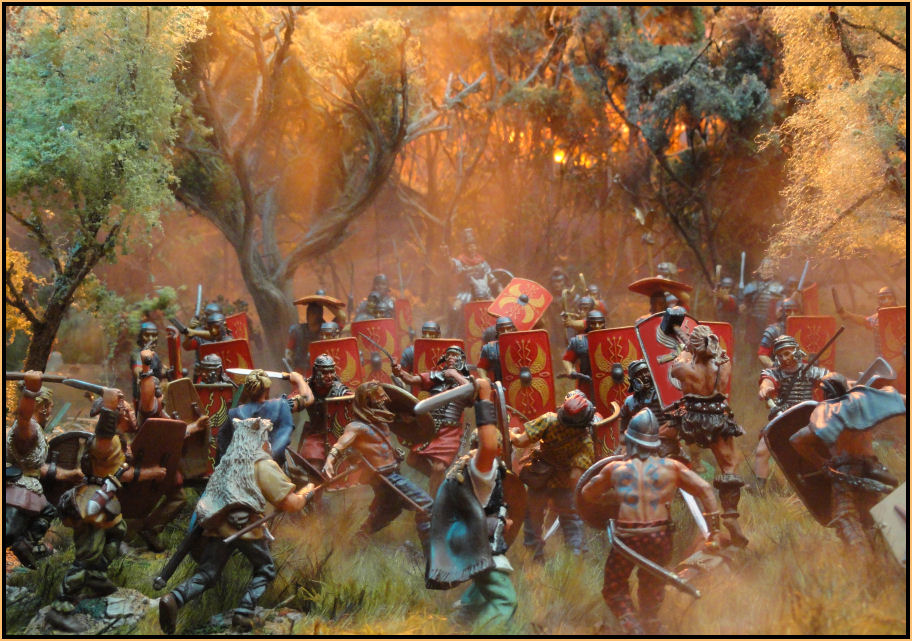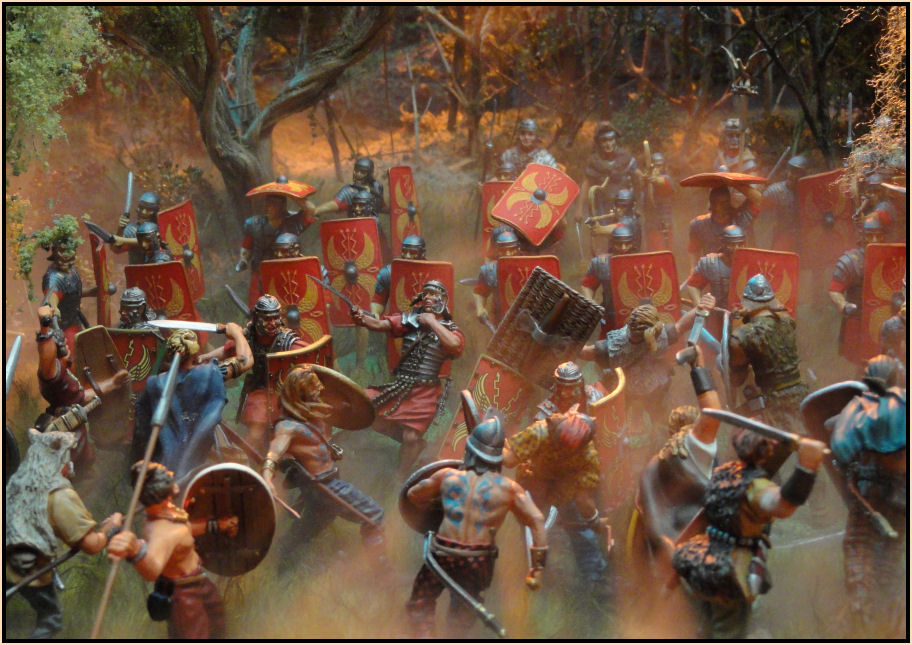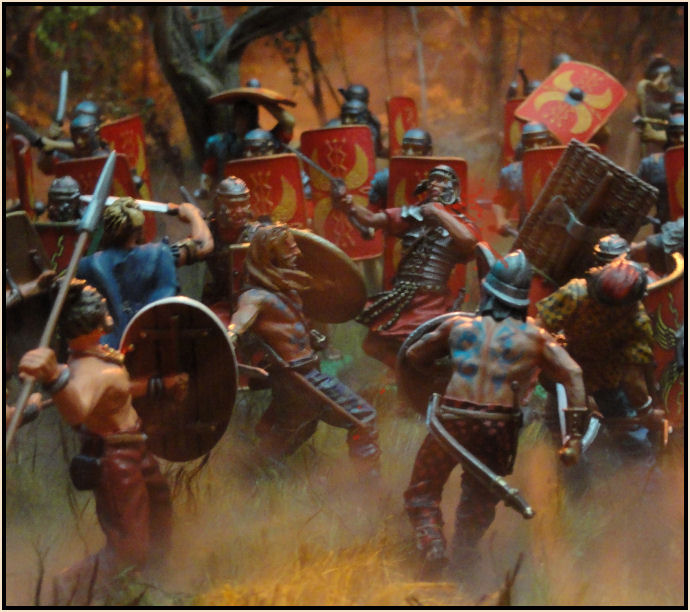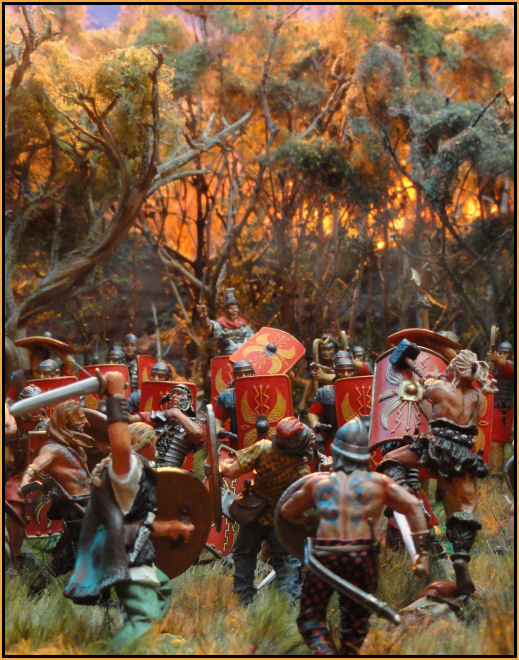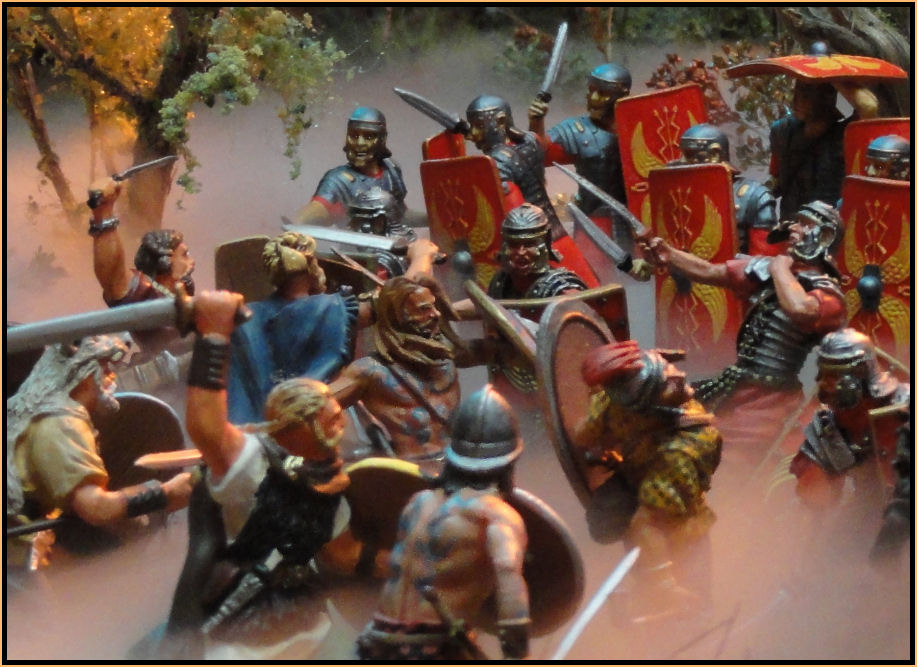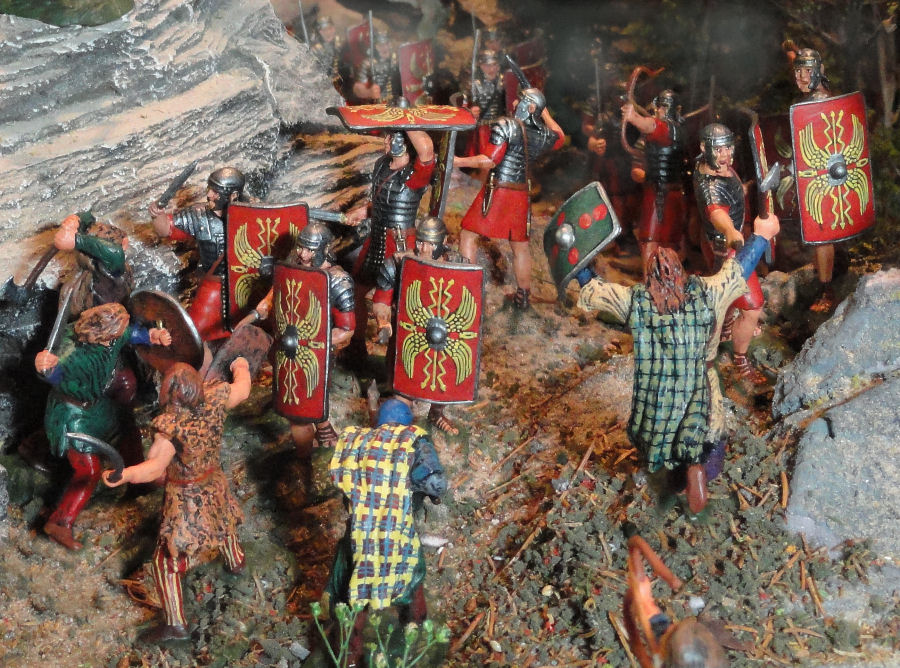 These are the Painted Romans and Barbarians being offerred by Toy Soldiers of San Diego.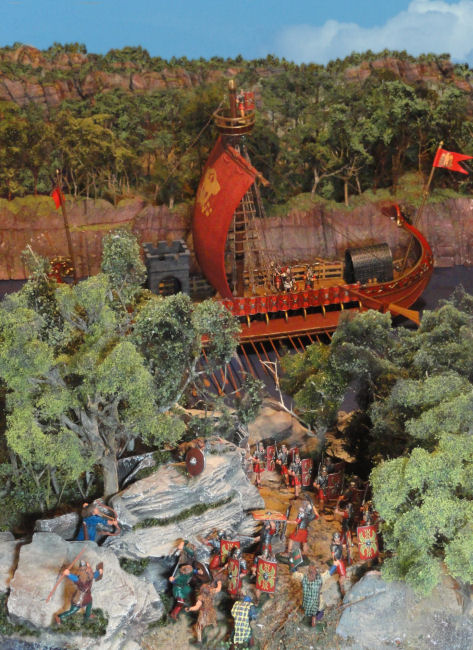 9/3/11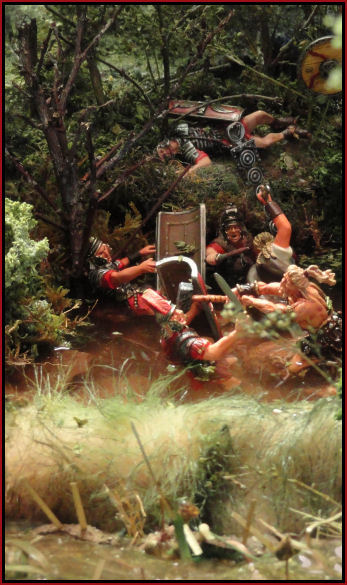 Swamp Skirmish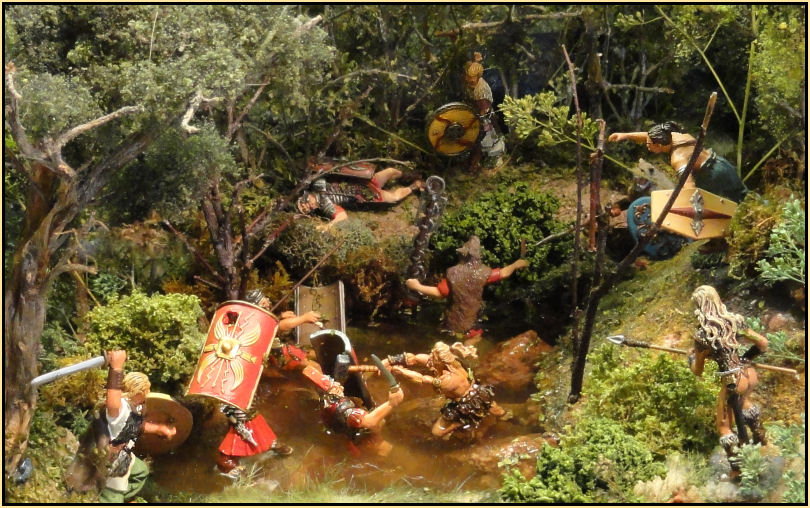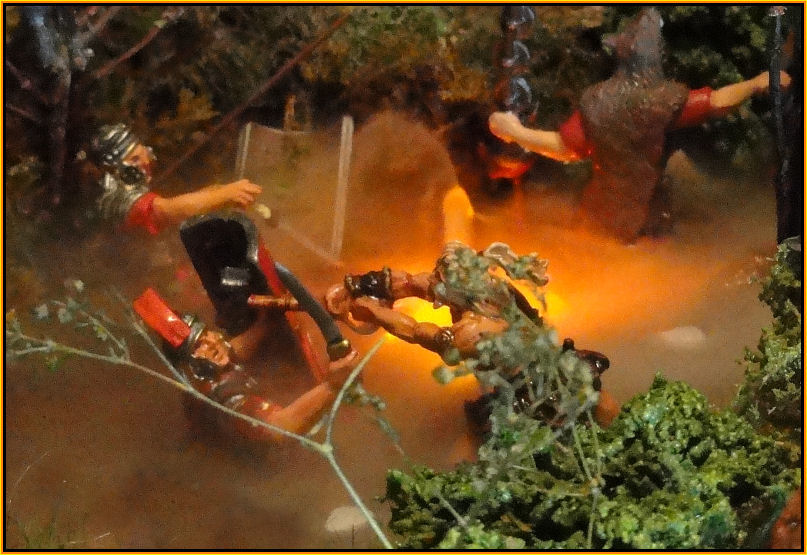 These were the days of magic...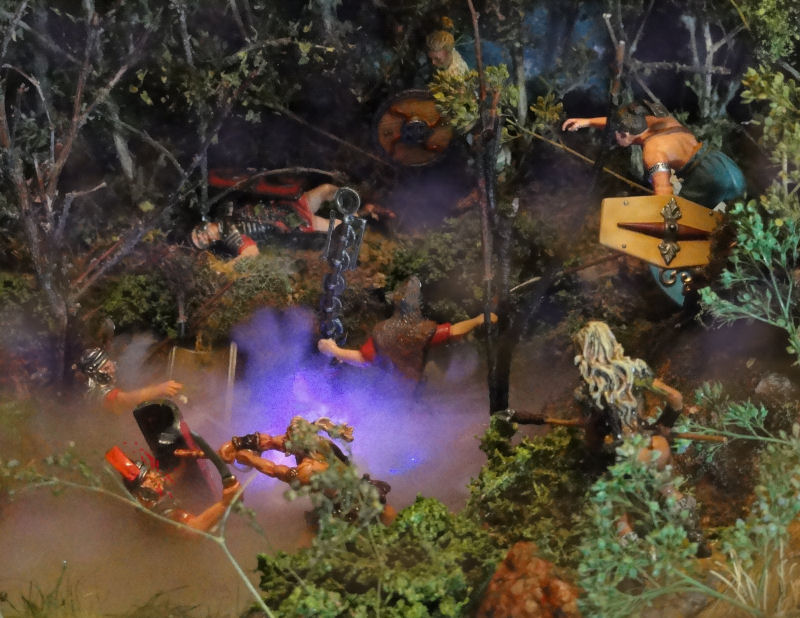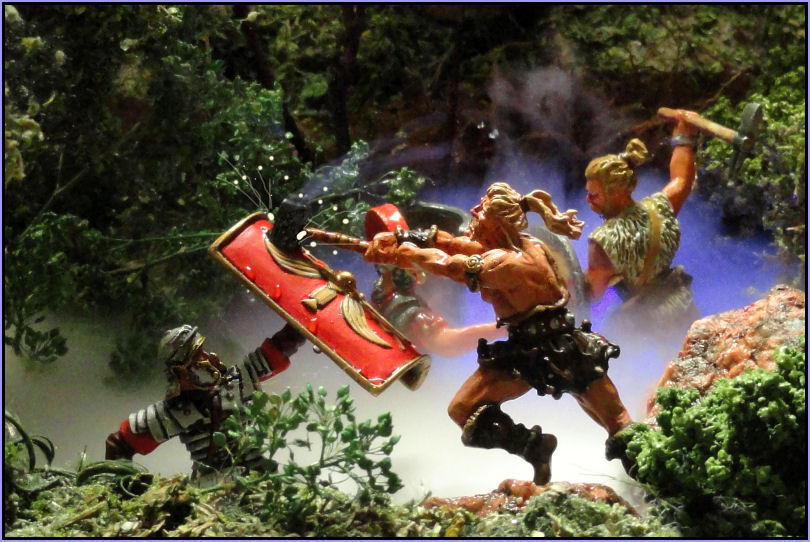 I think the Flying Barbarian set released by Conte last year is the most dynamic Roman set on the market. That may not be the case for long because Conte is preparing to release some new sets that may displace it from the top of my list. Go to http://conteco.com to see what's coming. Be sure you scroll down until you see the picture of the barbarians pulling a flaming log into the Roman ranks.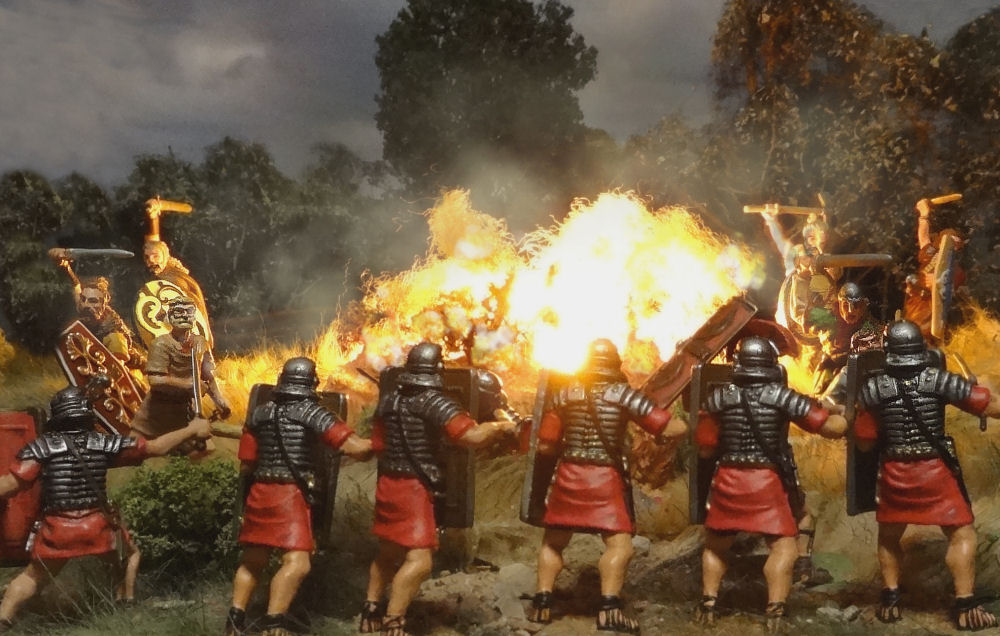 In 2011 I made the set-up pictured below.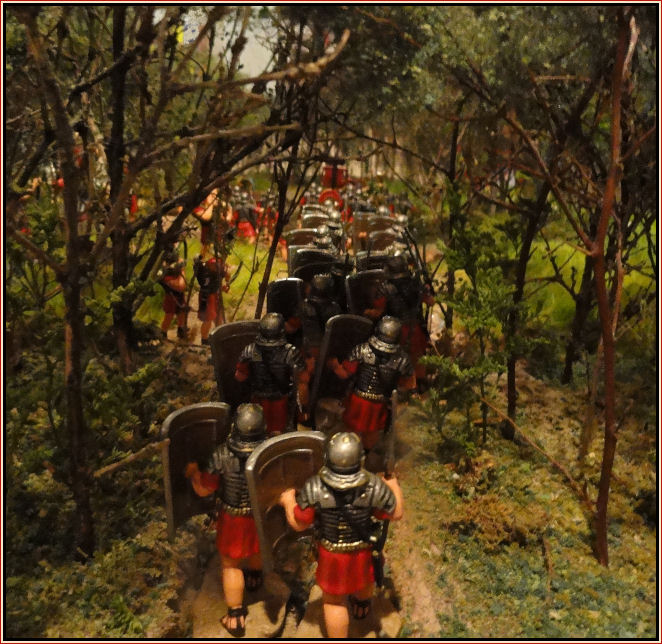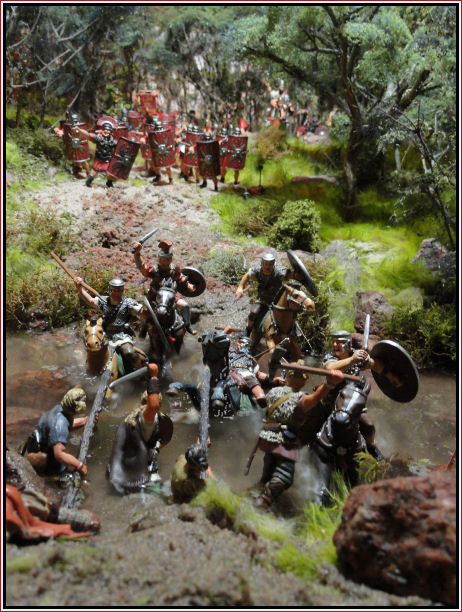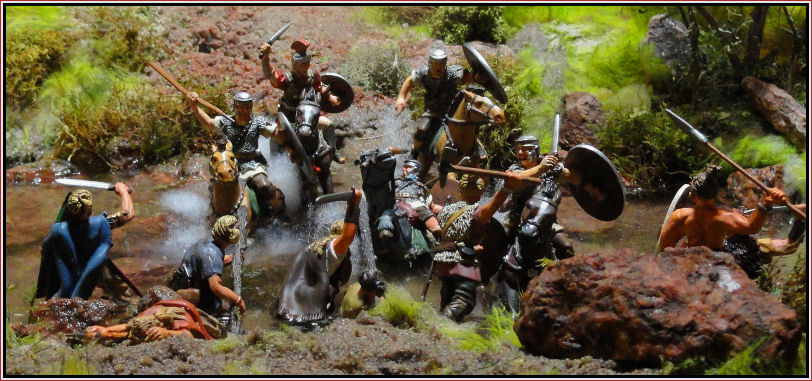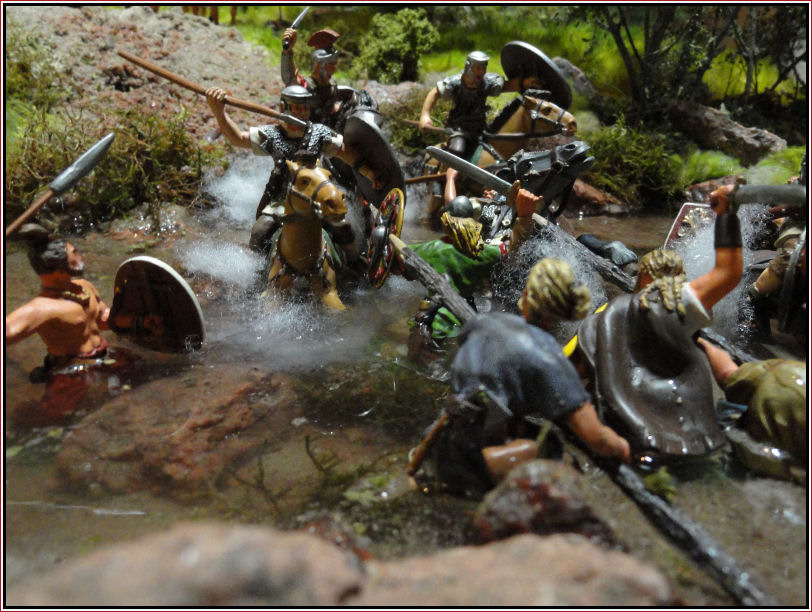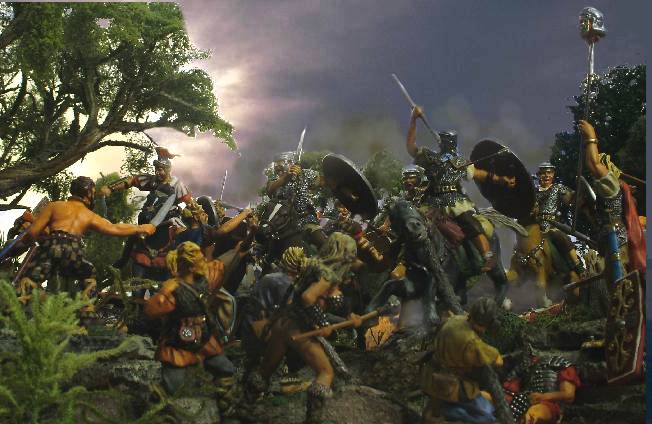 An oldy but goody.