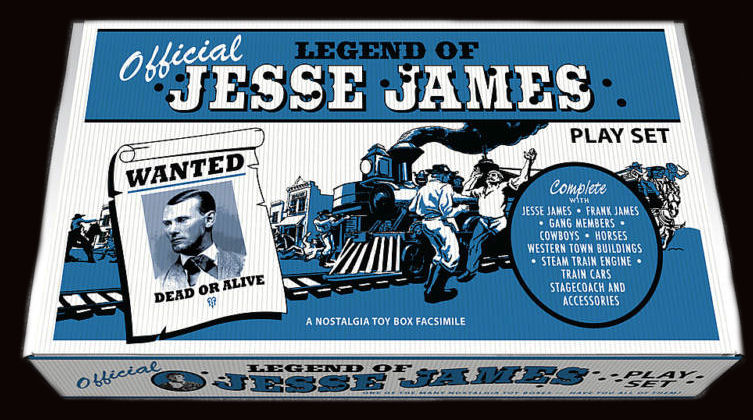 A Playsetaddict Quasi-Original, One of a Kind Playset!
One of my favorite ways to enjoy this hobby is to create the playsets I wish Marx had made...but never did. (Or never did to my satisfaction!) Ron Lizorty coined the term "Dreamwish Playsets" for such sets. Ron is an amazing artist who has done box art for Ron Barzso since Ron began making playsets, and has also created many incredible boxes with themes such as "Sands of Iwo Jima", "Combat", "Tarzan of the Jungle", and many many more. More recently, a company called Nostalgia Toy boxes has been making replica boxes of many of the Marx sets. They created this box based on a set Marx once intended to make, but which never was actually produced. I have filled out the set mainly using conversions of existing figures and accessories, some vintage tin litho buildings and some buildings from Allan Roberts "Buildings of the Old West" Collection. I'm very pleased with the results. Now if only I could find a good train in the right scale. Sigh....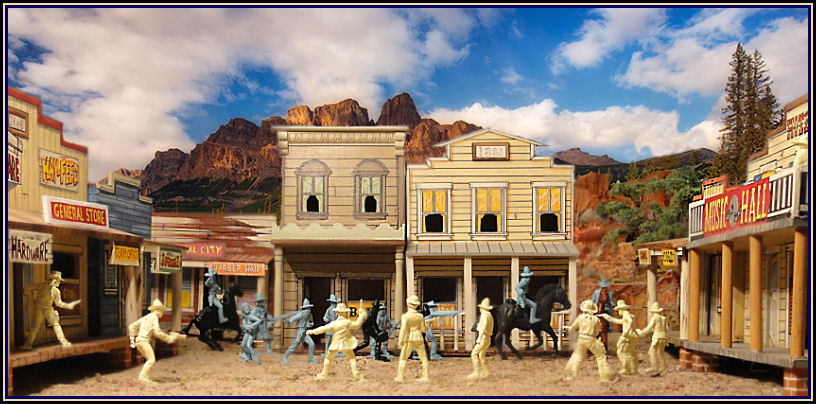 This is a shot of one of the early configurations of the Western Town included int the set.

My favorite pieces in the set are the six horse stage coach and the mounted bandits.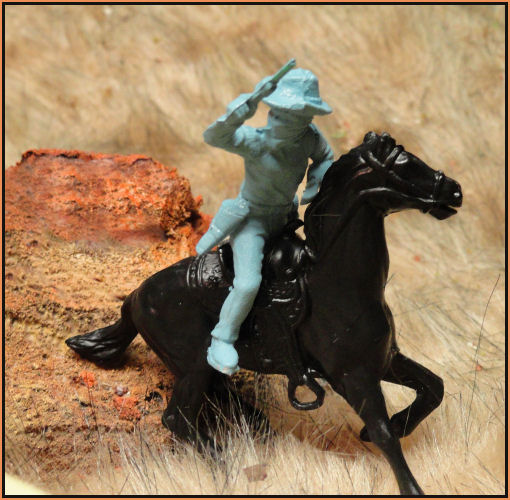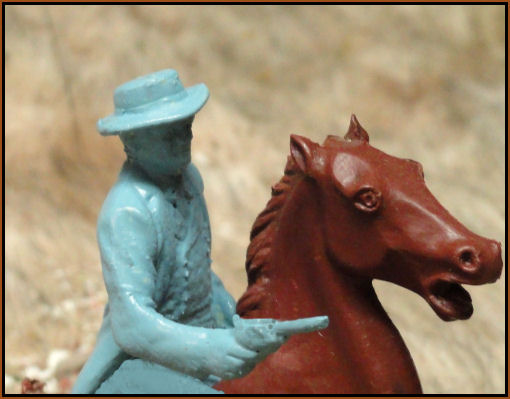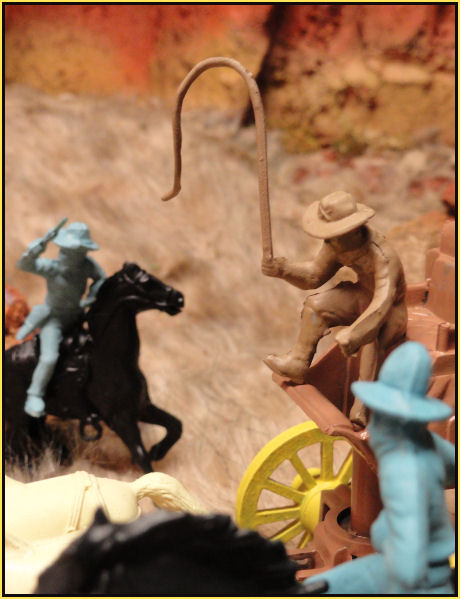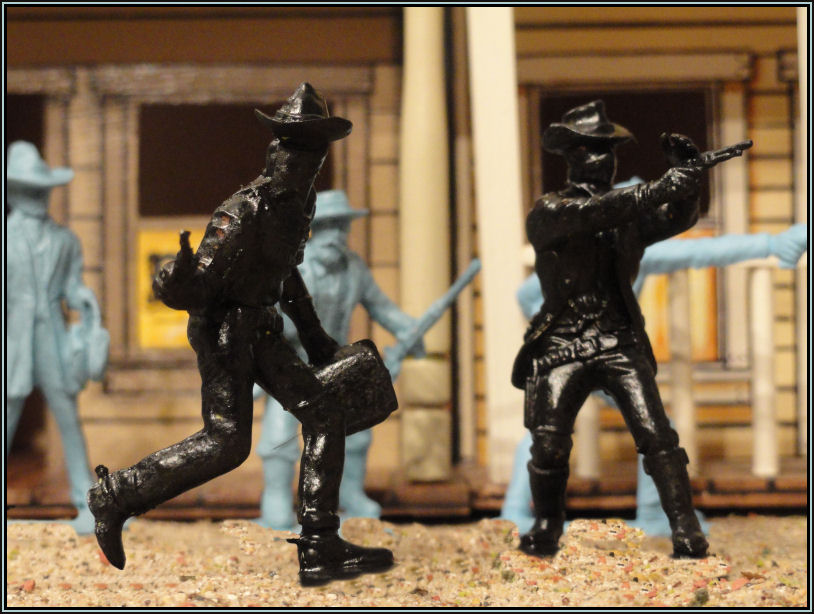 Here are my renditions of Frank and Jesse.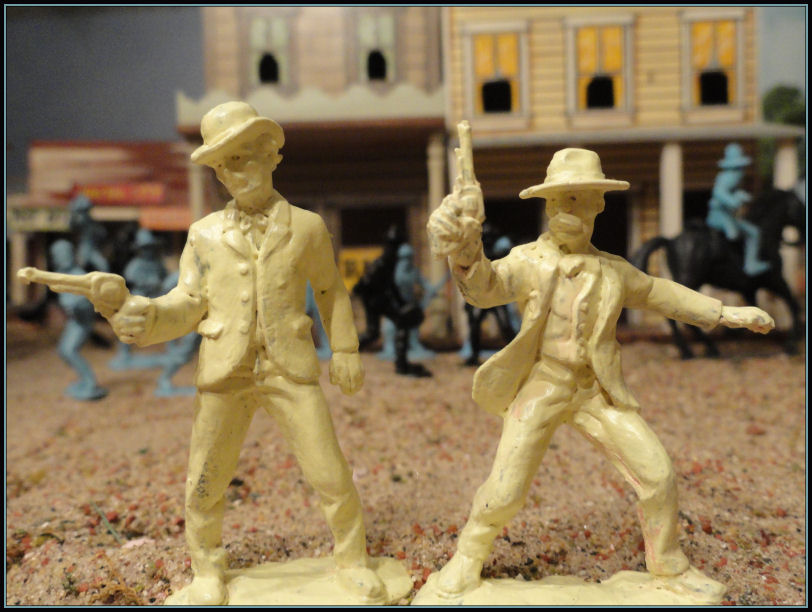 The Pinkertons!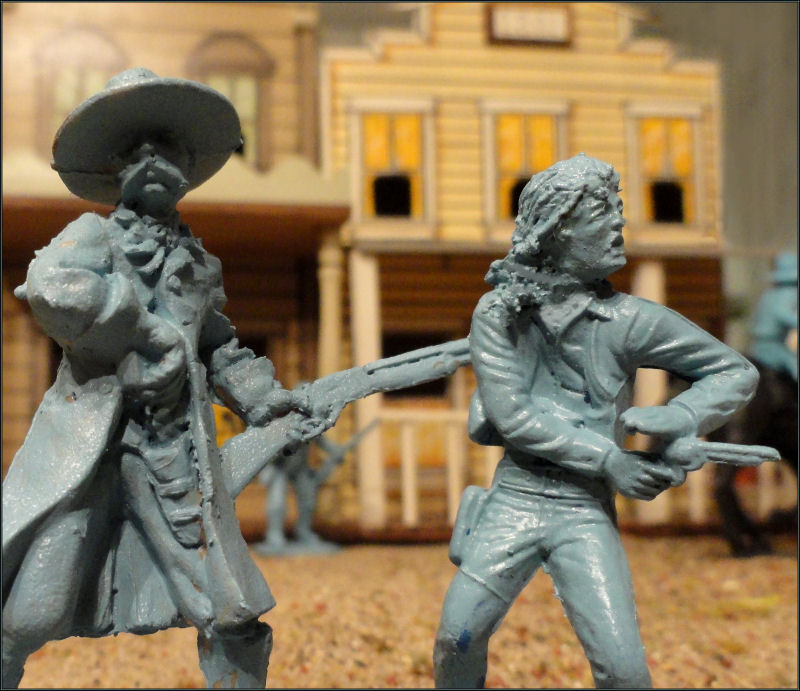 A couple of Youngers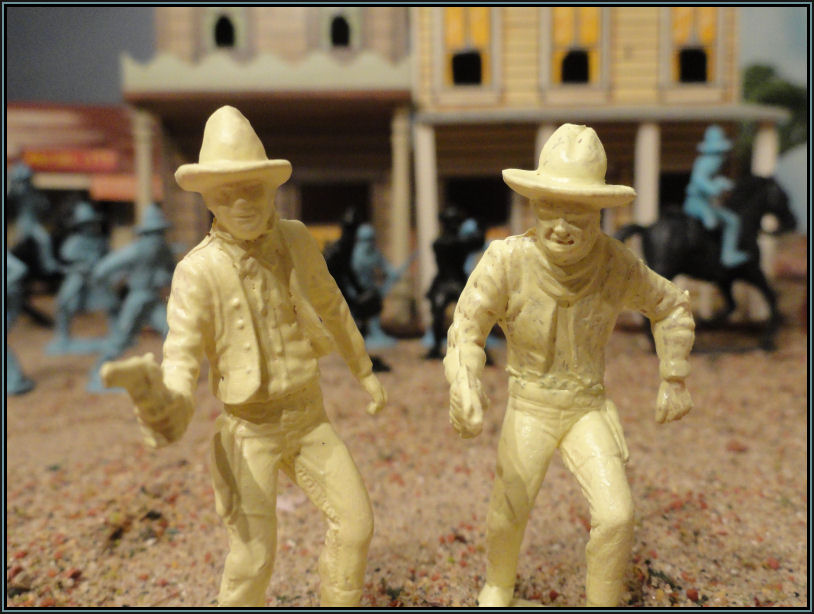 The "ultra rare" (wink-wink) Walter Brennan and The Duke Character Figures

If I ever try to sell this set, I hink this will be the configuration I would include.