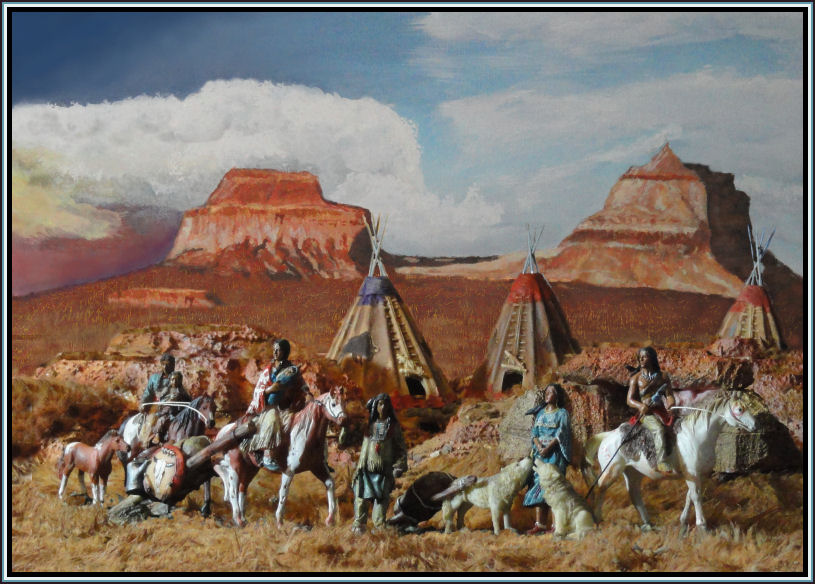 The Old West...Indian Adventures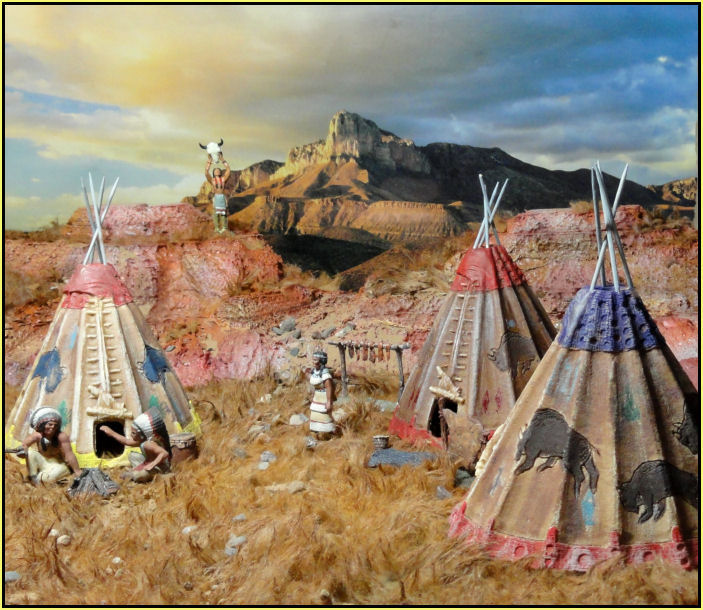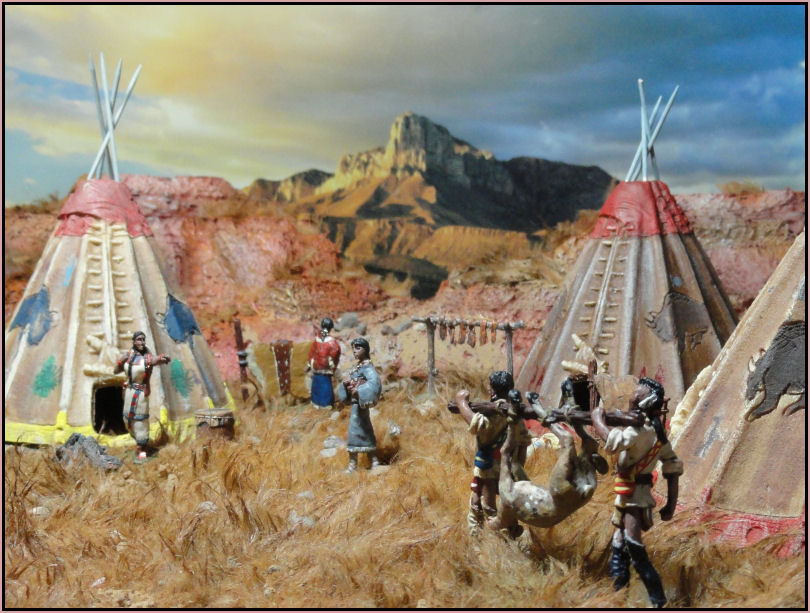 Barzso Teepees.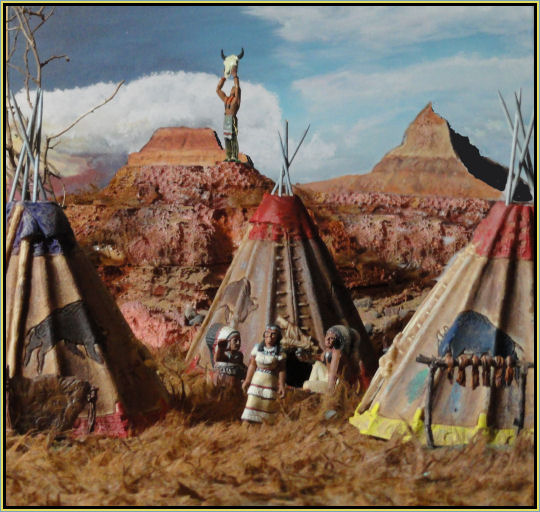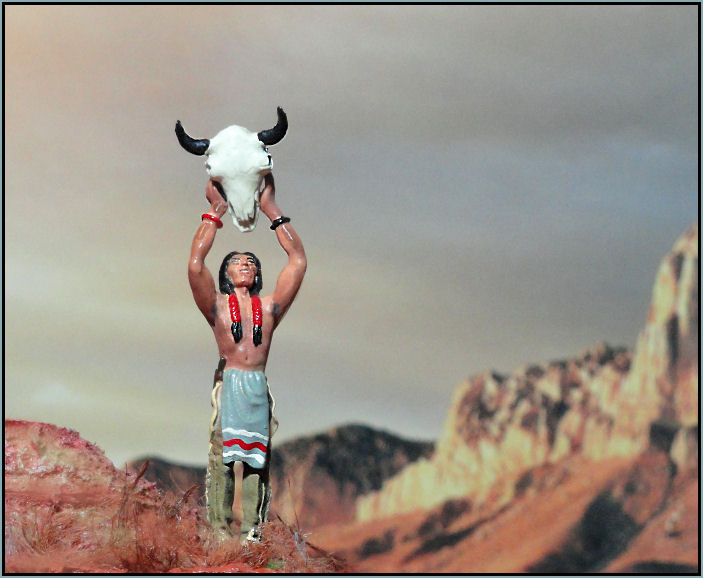 He's calling the Buffalo Spirits.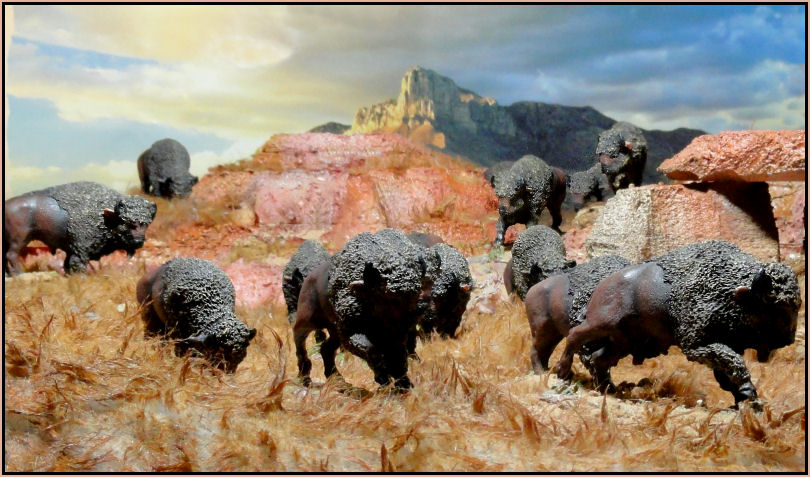 Must have worked.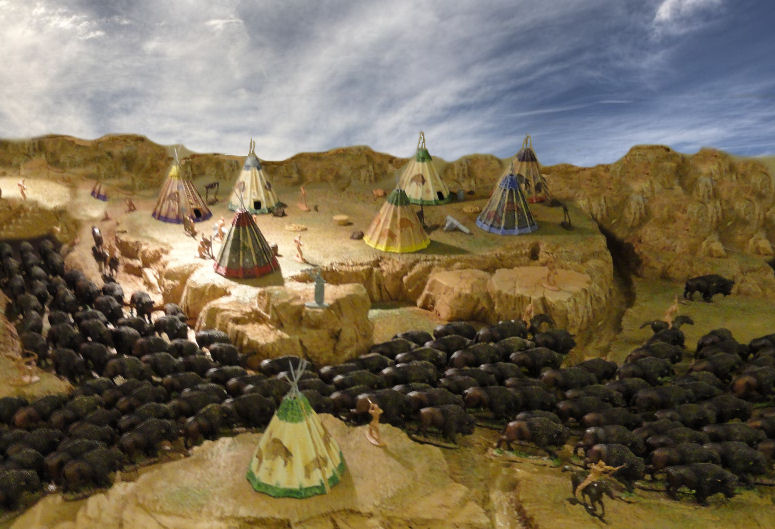 This is a picture of Ron Barzso's massive Sioux Buffalo Hunt display in the fifth floor lobby of the Schaumburg Hyatt where Toy Soldier Collectors, manufacturers and dealers from around the world have gathered for 'OTSN' in 2011. Jim Clouse sculpted the incredible arroyo diorama base to set off this super-sized version of Ron's new playset. I added the sky background. Click on the picture for more pictures from Chicago. Hopefully the page will get posted today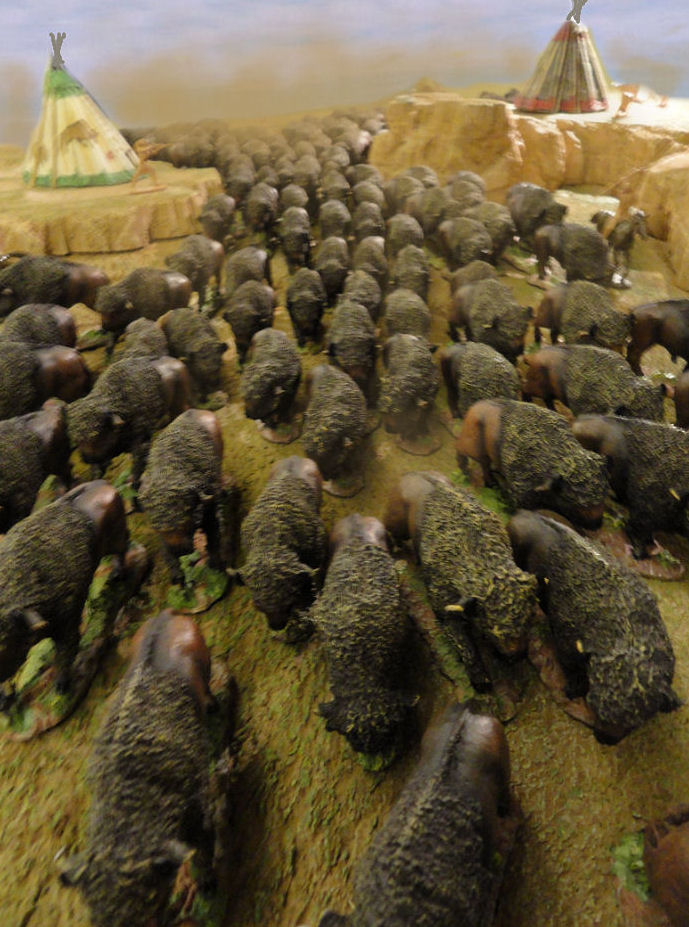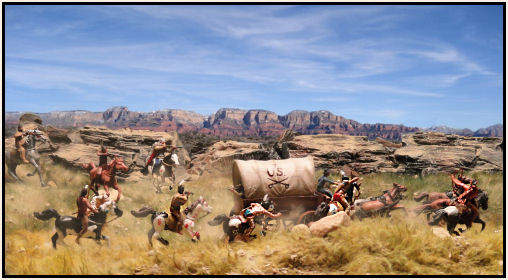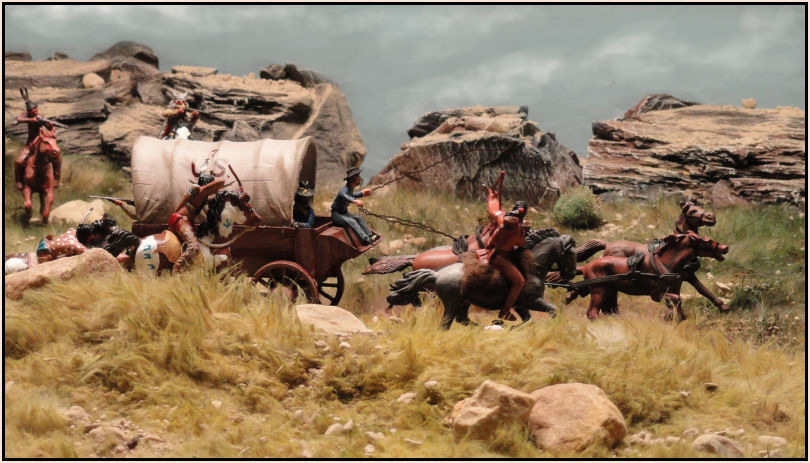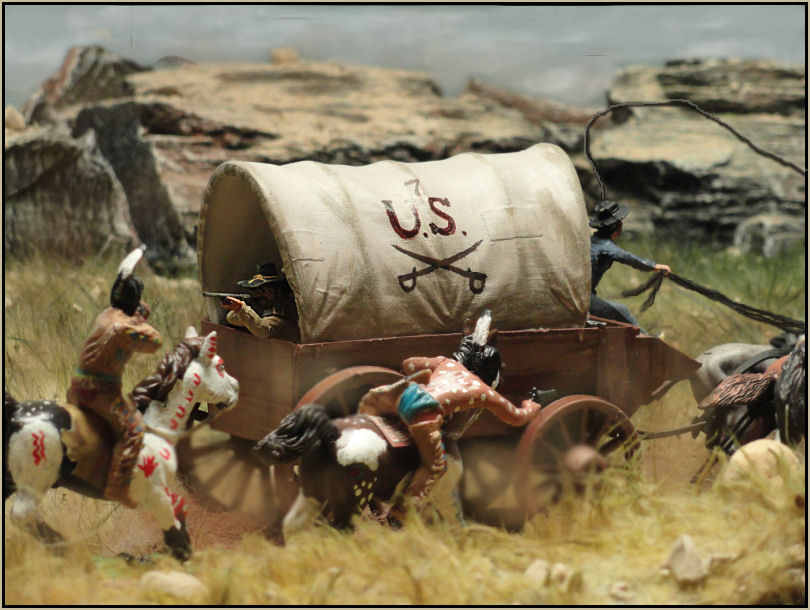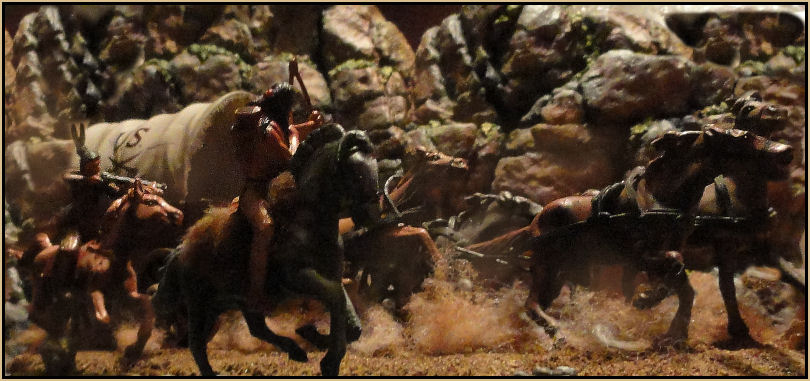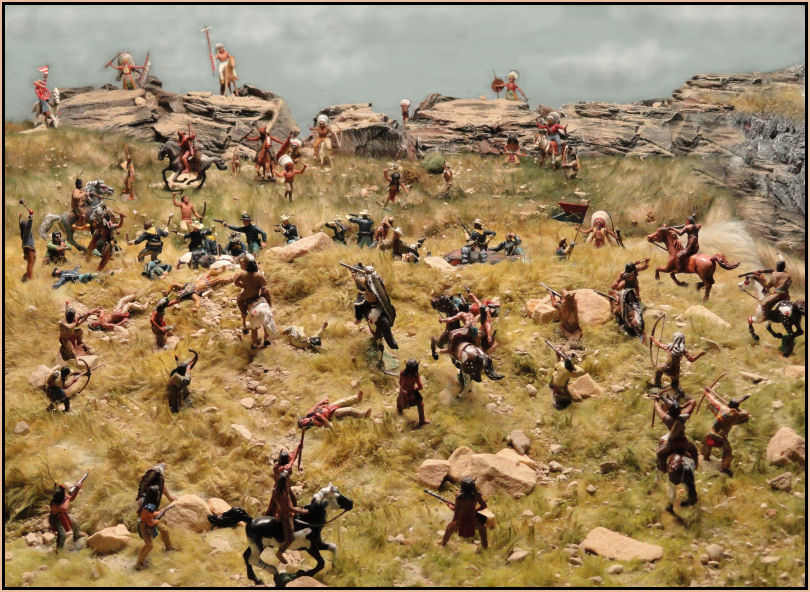 This set up features a new Diorama Drape I made to represent a desert/prarie sort of environment. It also features the new Plastic Underground figures I picked up at OTSN 2011.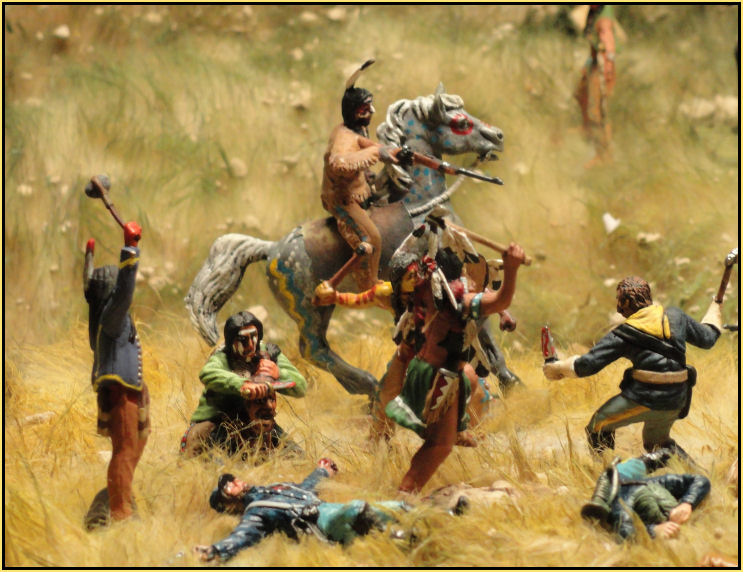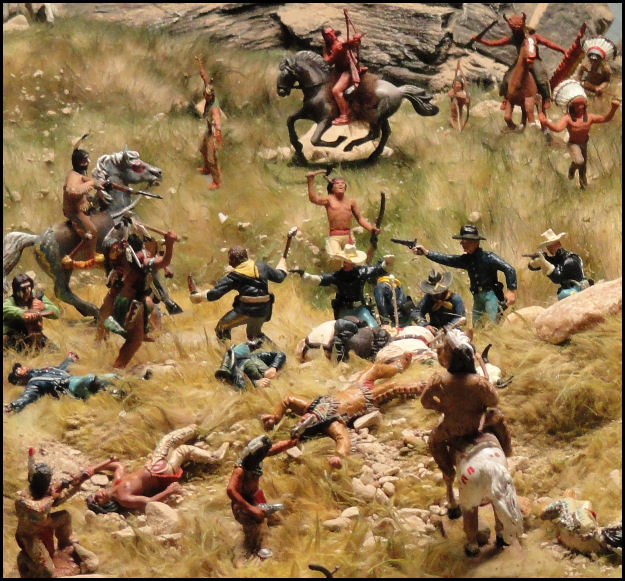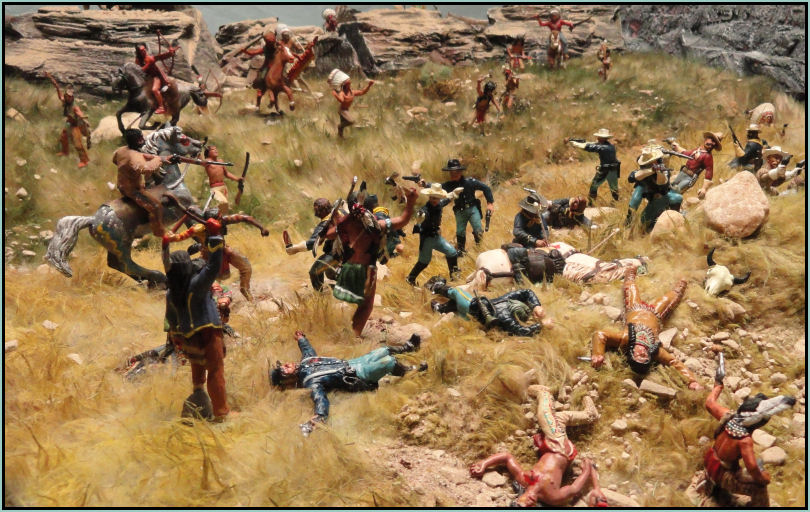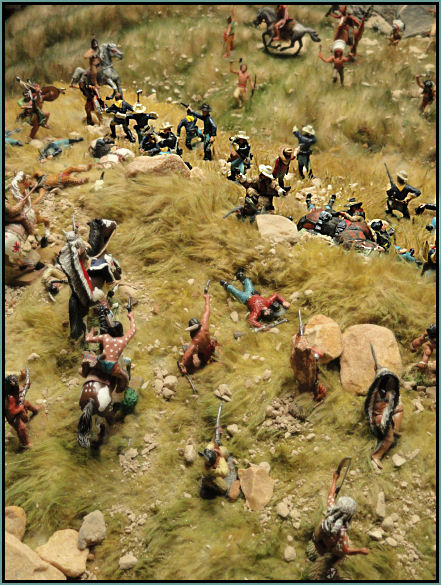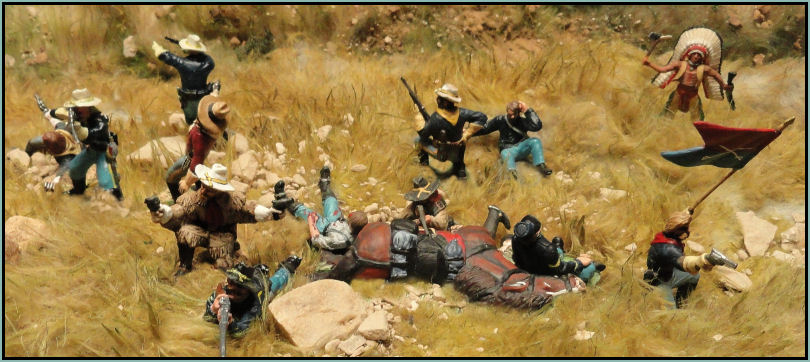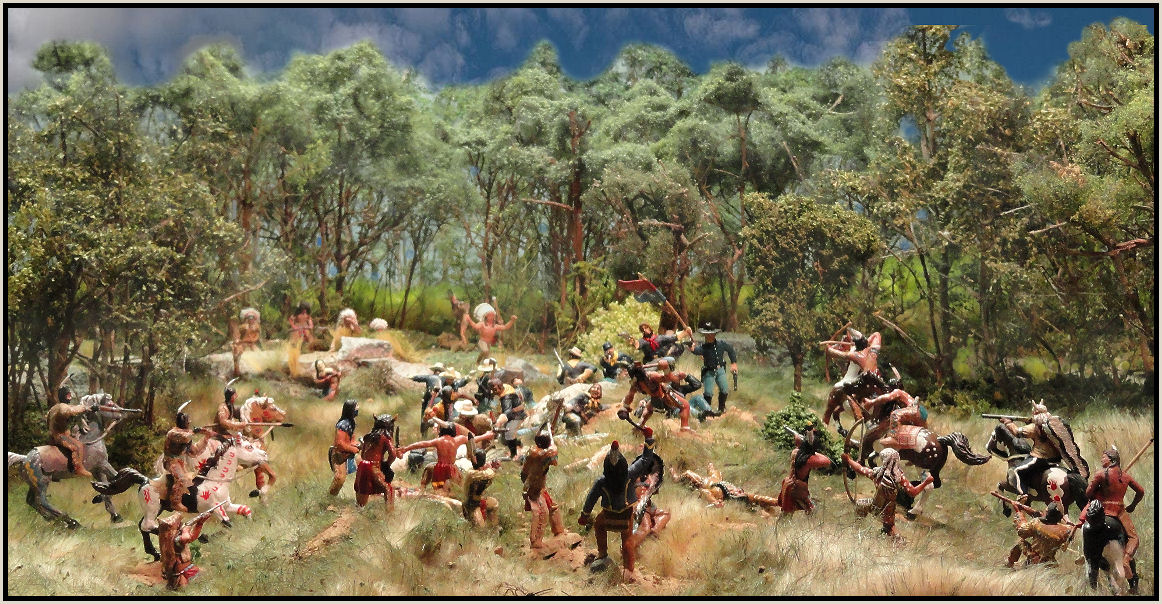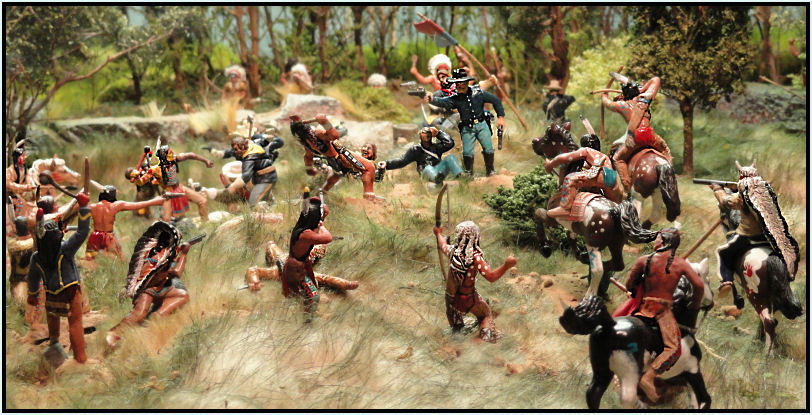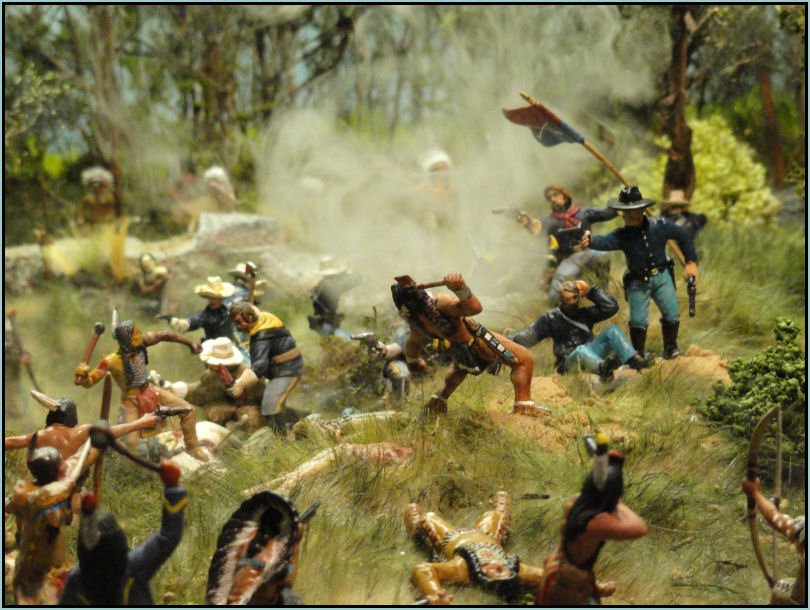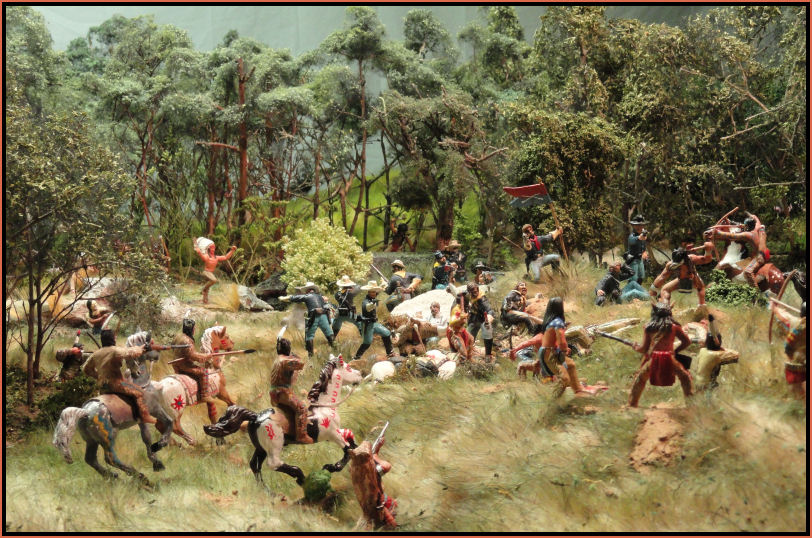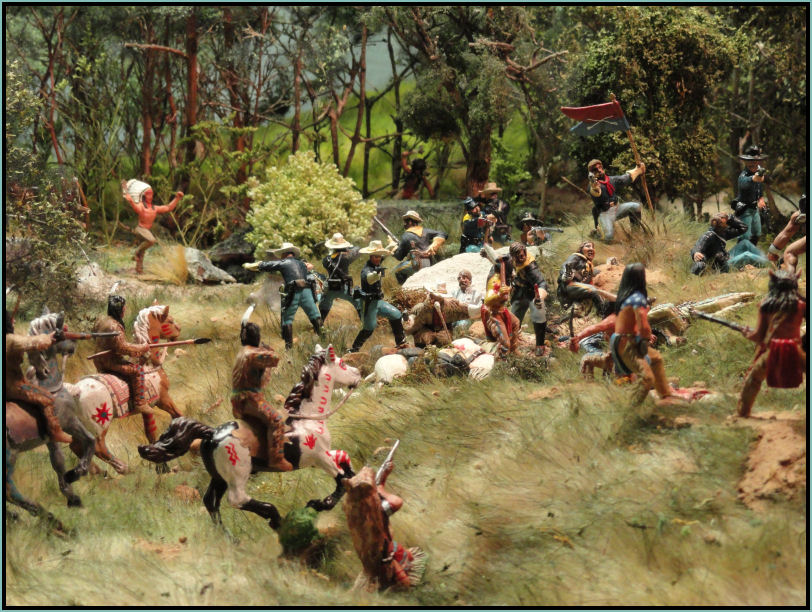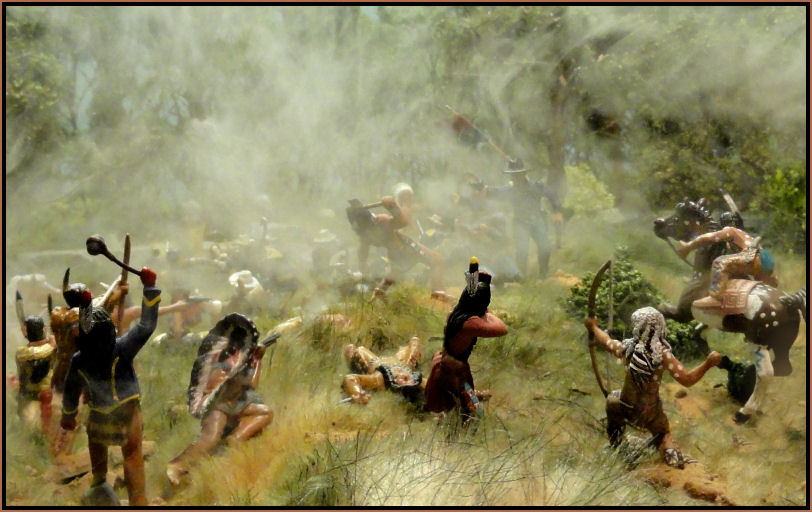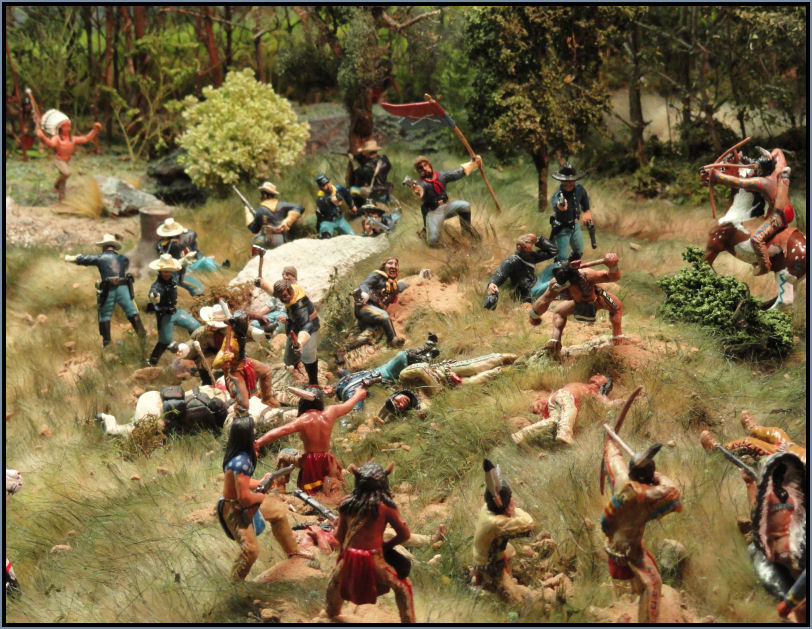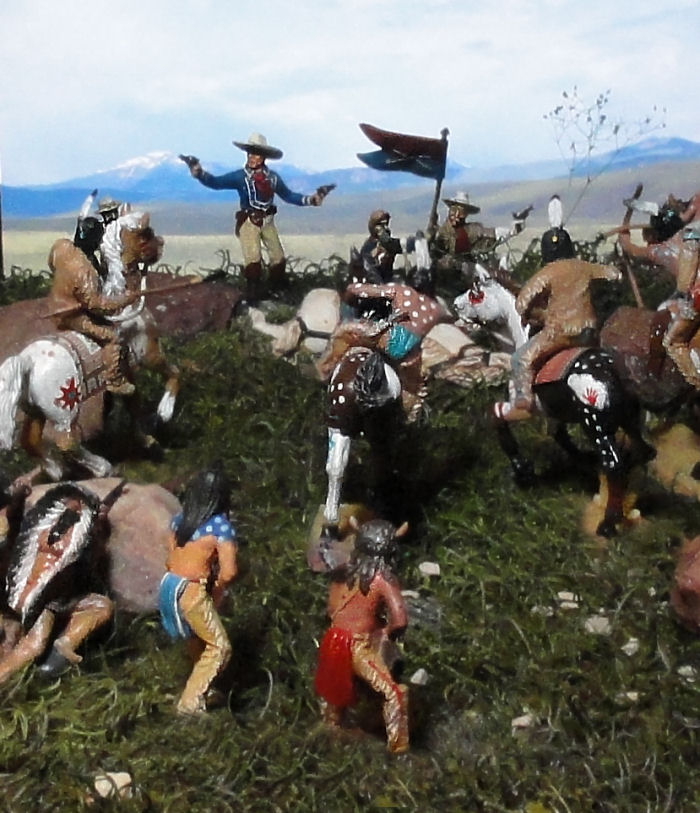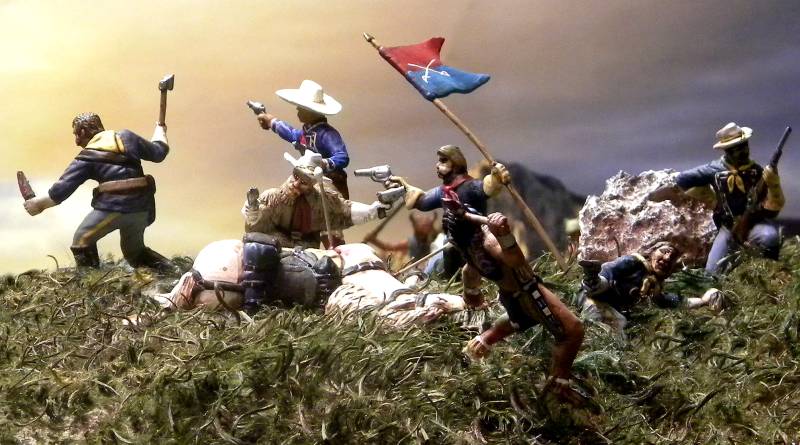 These figures, except for the TSSD Custer figure, are from Plastic Underground.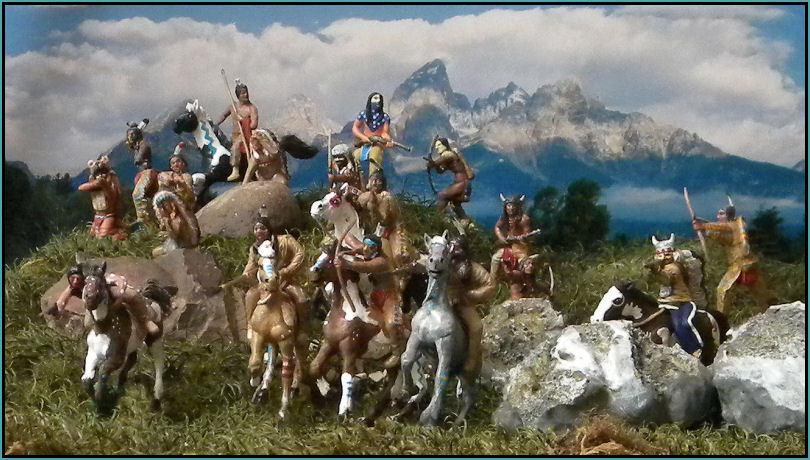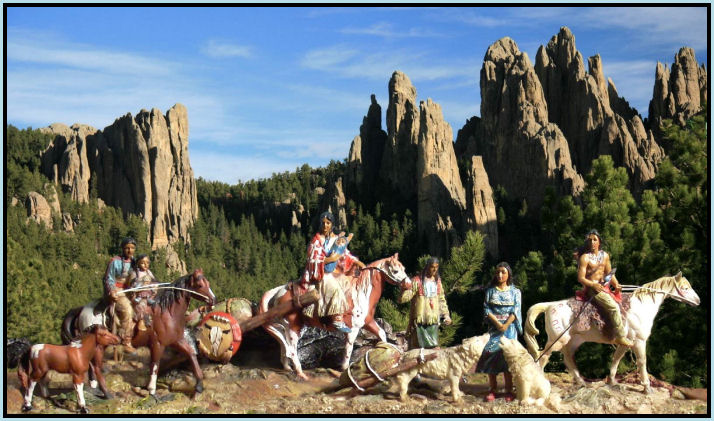 Does anyone know anything about these figures? They're about 70mm and by a company called GSC. I understand they made quite a wide range of western figures. I'd sure love to see what other poses they made.