2013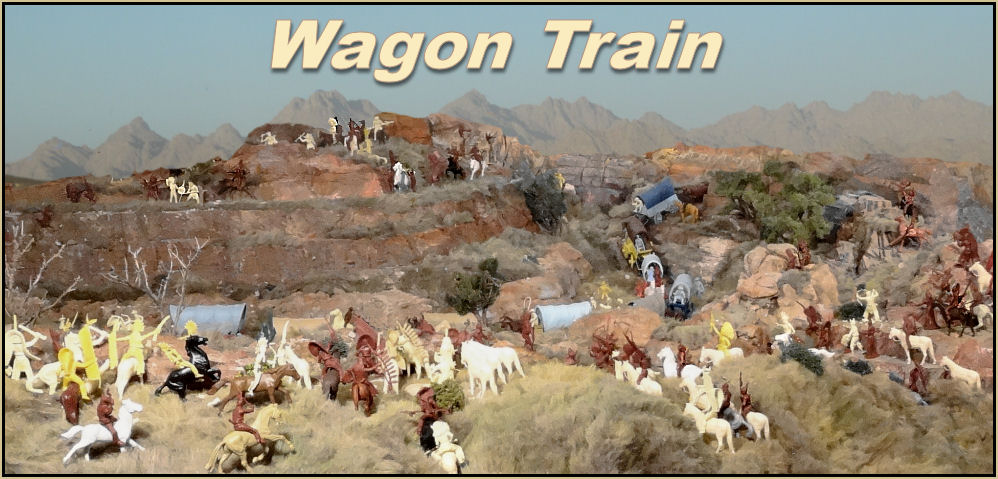 2013 was a year highlighted by my most ambitious 'Terra Forming' project to date which created the setting for my long dreamed of Ultimate Wagon Train Set Up.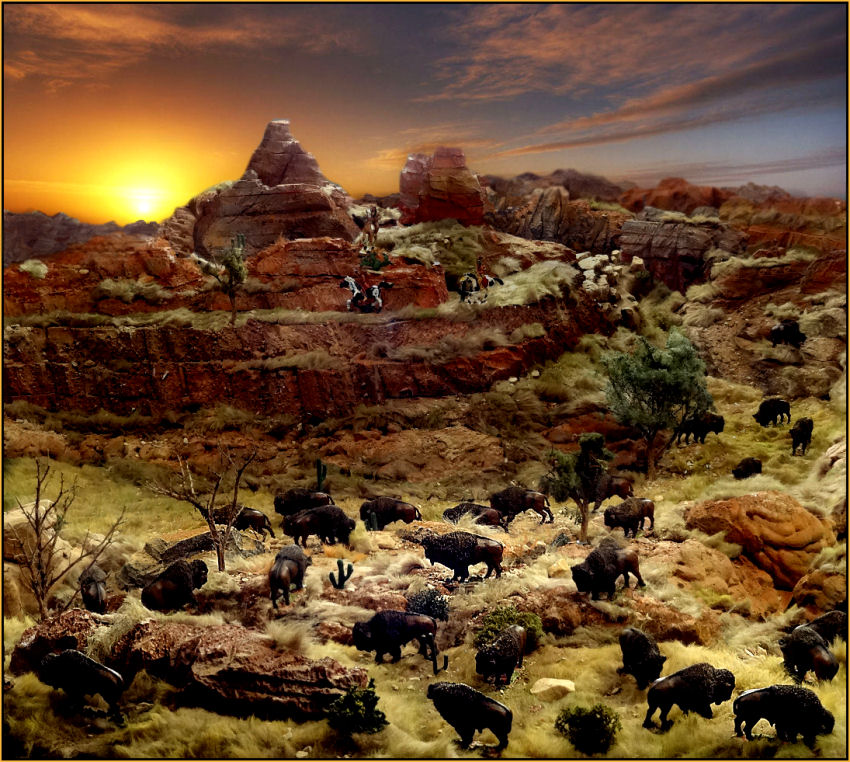 These next photos are from my "Western Scenes" Collection.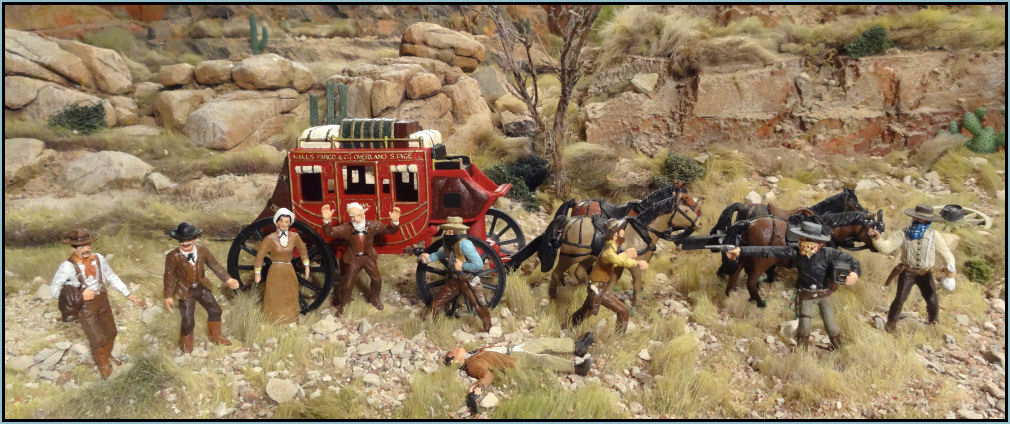 A Stagecoach Robbery mini set created by Mike Mullins.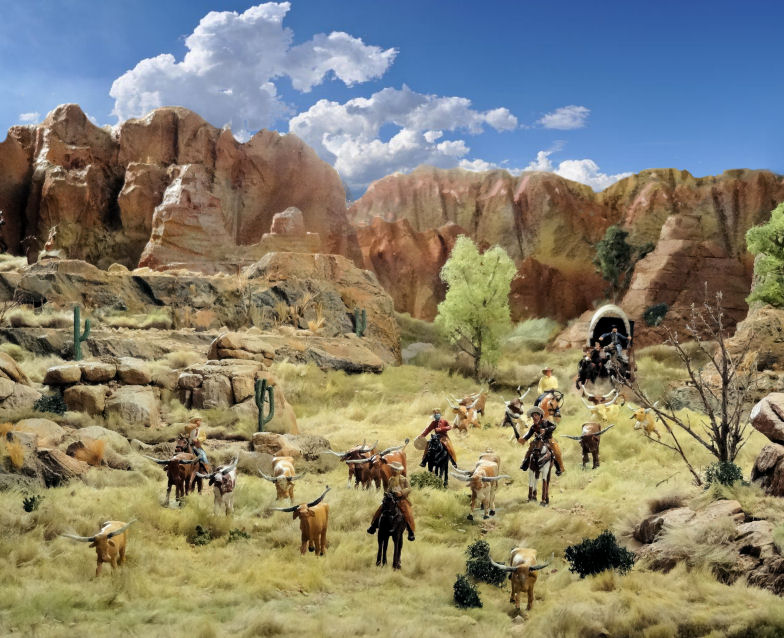 Steve Westen's Cattledrive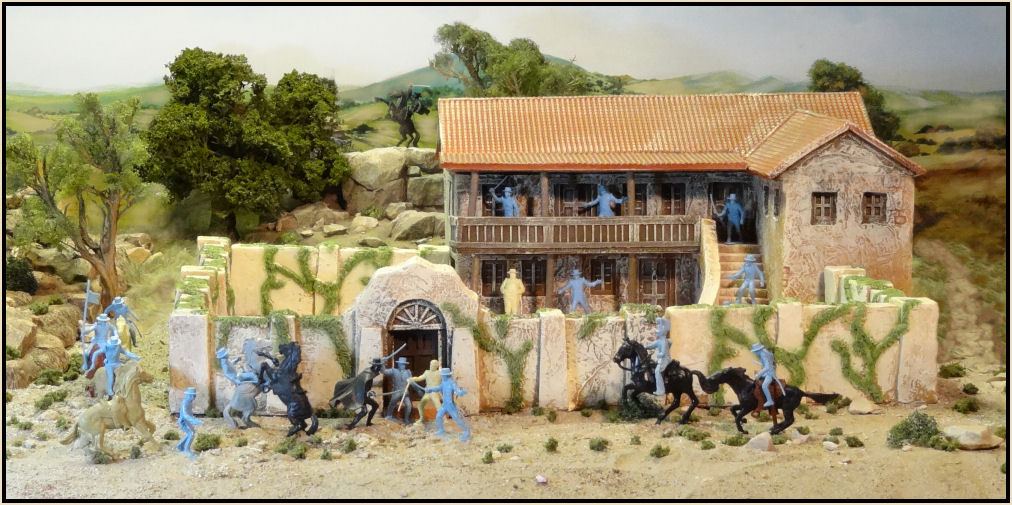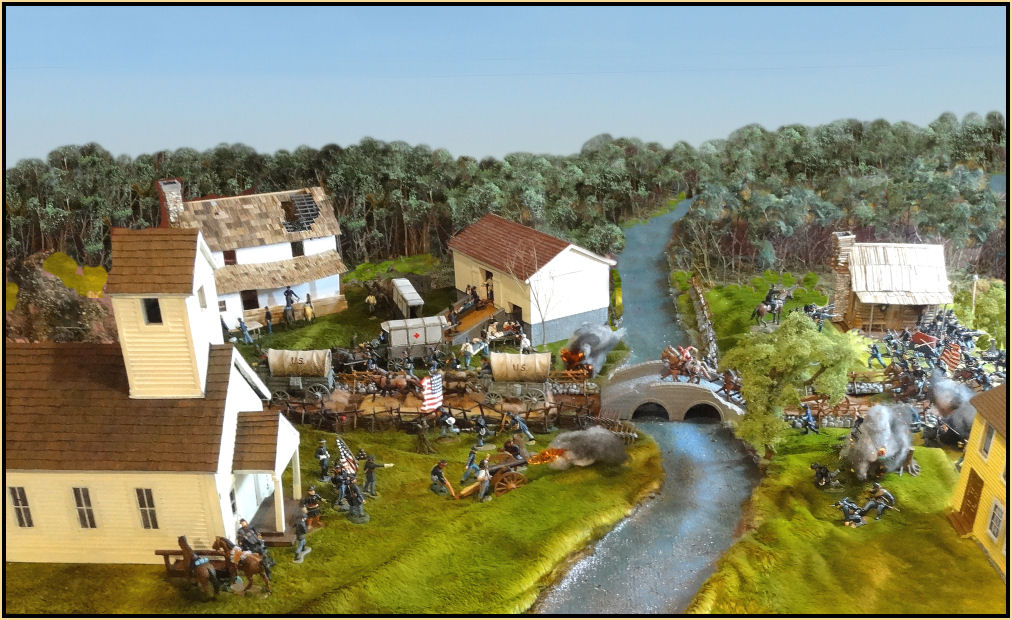 In 2013 I won a few auctions of painted Civil War figures. Combined with some of the great buildings I aquired that year led to so neat set-ups.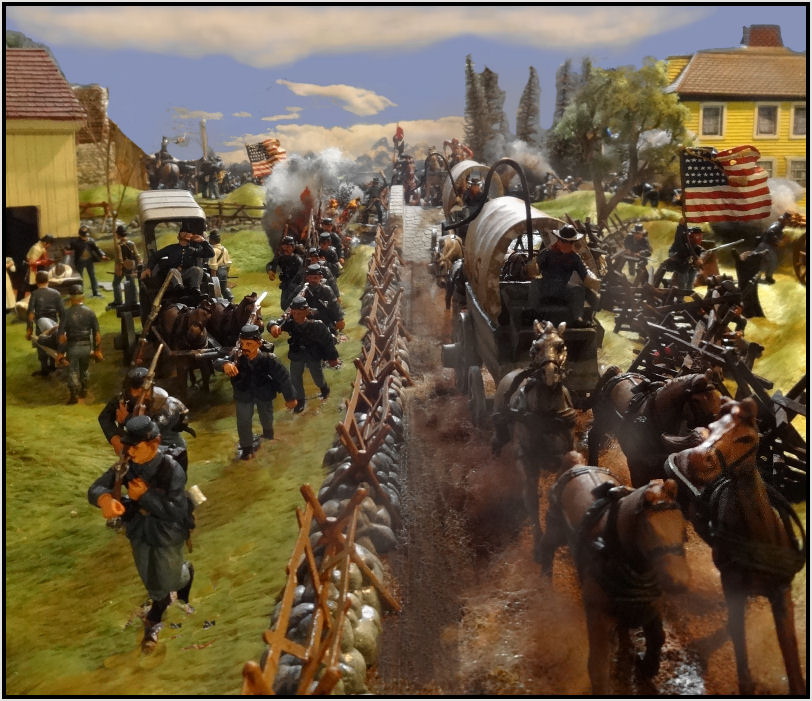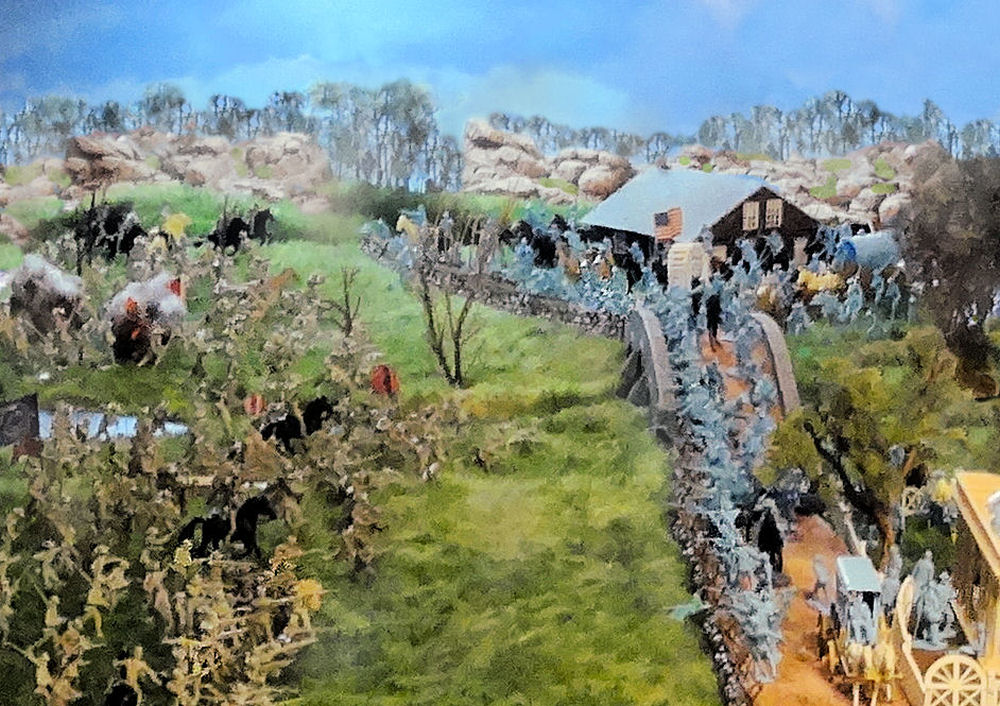 Here's a set up featuring my single color Civil War Conversions.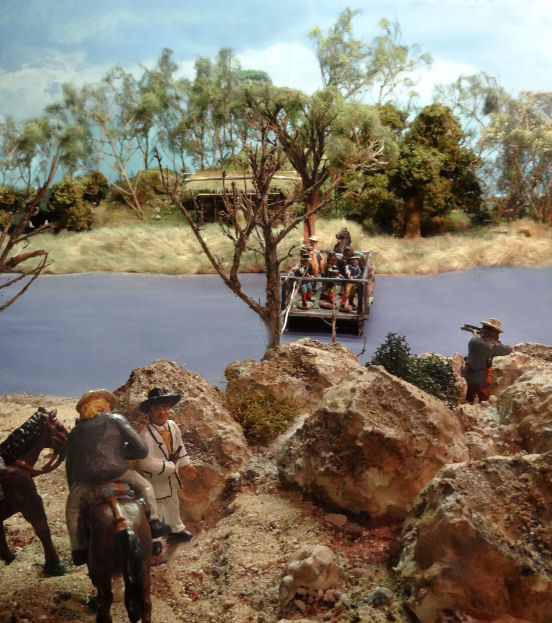 Can you say "Missouri Boatride"?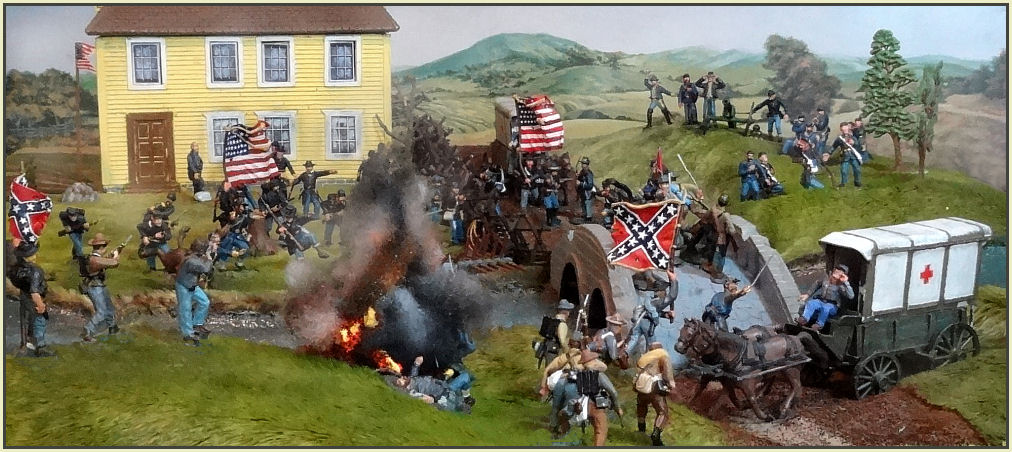 These are figures painted by John Mullen.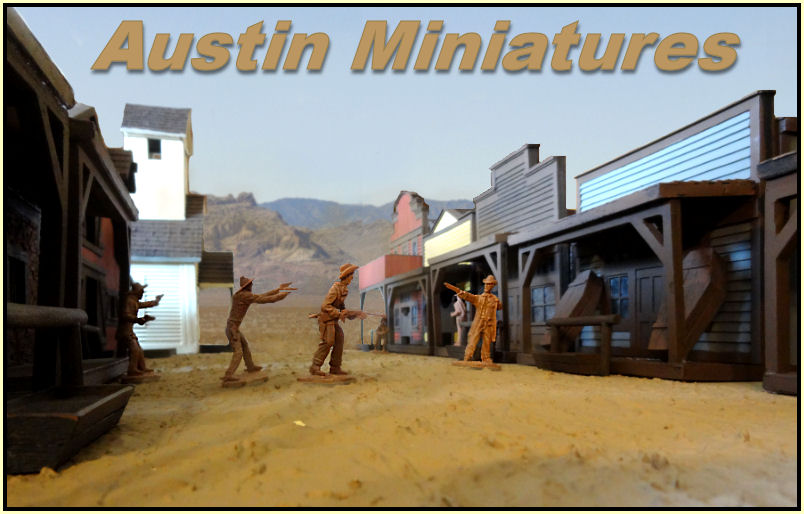 2013 was the year Austin Miniatures made rtheir Debut.