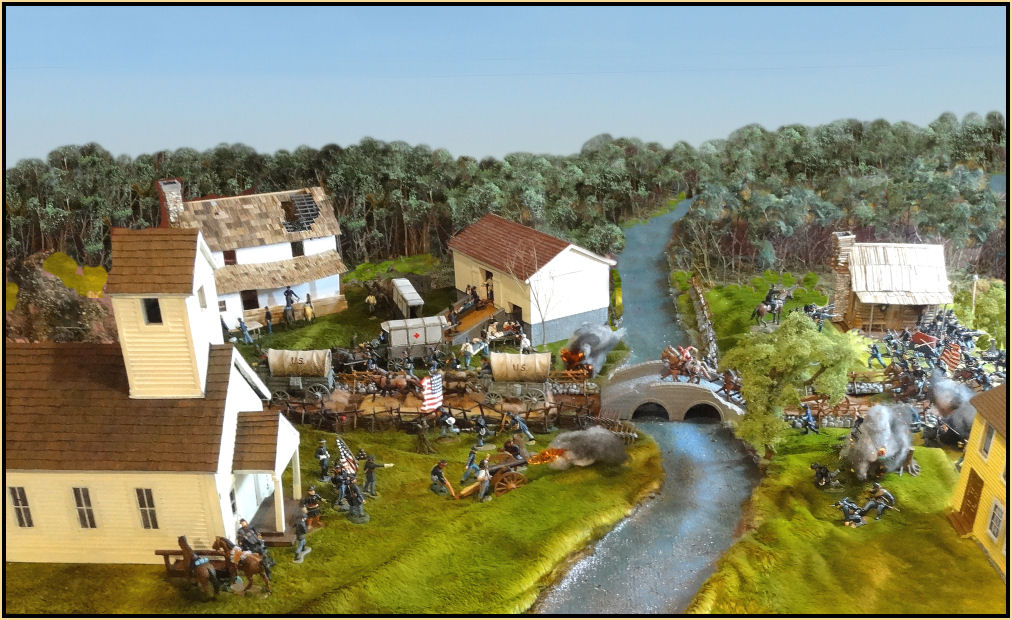 My wife was very generous and let me make a set up on our dining room table. I had purchased a bunch of painted plastic Civil War figures and I wanted tp get them into action,but my playspace in the basement was being used for the humungus Wagon Train diorama. So she let me use the Dining room table. I was prepared to take it down after a couple of days because my son and his girlfriend were coming to town for the wedding of one of his friends, but she surprised me by letting me leave it up. Then, after going to OTSN and getttting some Civil War era buildings, I just had to expand the set up with a bunch of stuff from the basement as well as the new stuff. This set up was the result. And my wife let me get away with it. I am a blessed man.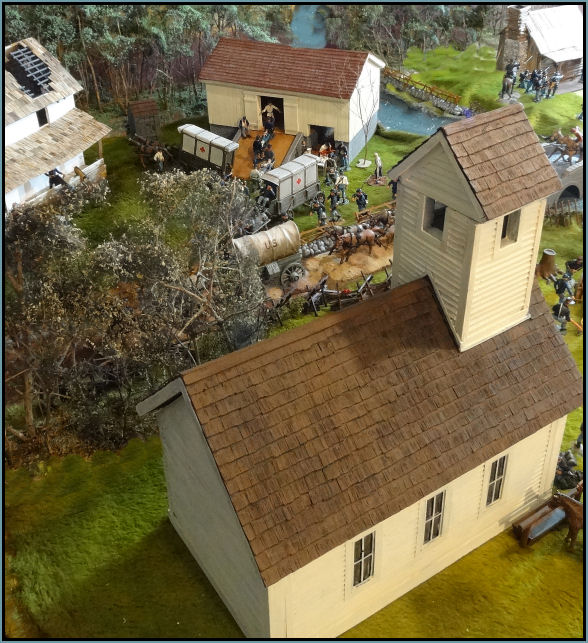 The church is part of the new Western Town released by Austin Miniatures at OTSN. The barn is by Toy soldiers of San Diego. The two handmade buildings were made by Richard Mayhew.

The other scenic features are my river drape ground cover, the Barzso Inn, my homemade forest pieces and the Traverse Dioramics backdrop.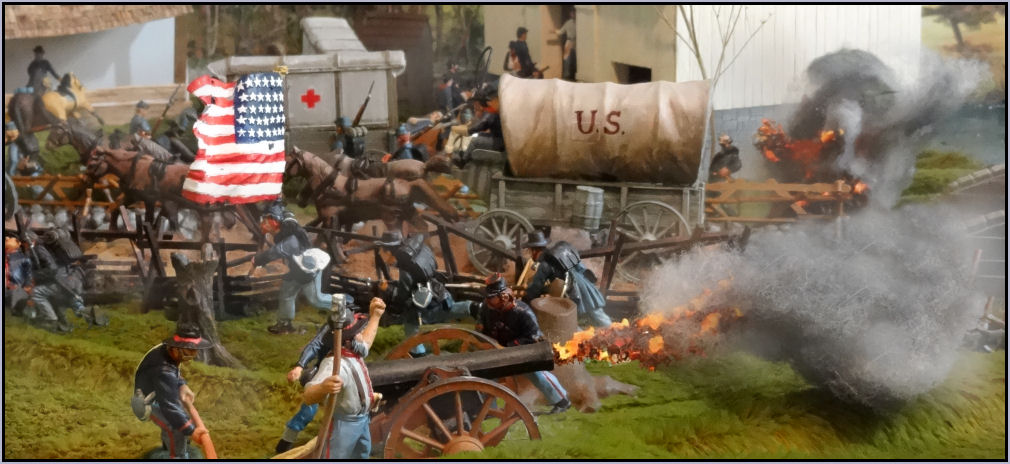 I picked up this painted TSSD artillery crew last year at OTSN and never really got them into action.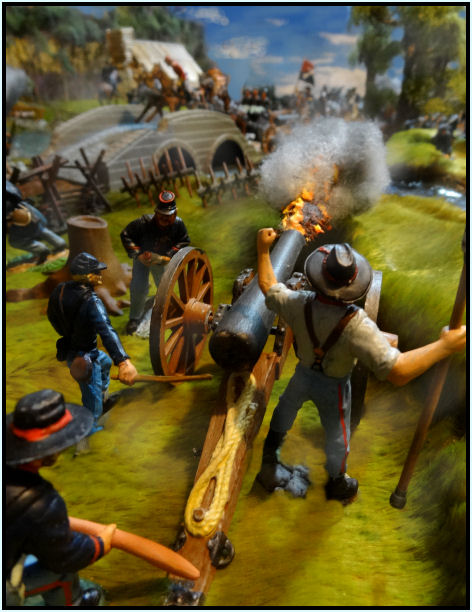 I only had about an hour to build the diorama before I went to work, so I just quickly grabbed some figures that I thought would work in this running-retreat scenario.

Some of my favorite pieces in my collection are the customized wagon sets I got from Mike Luteran.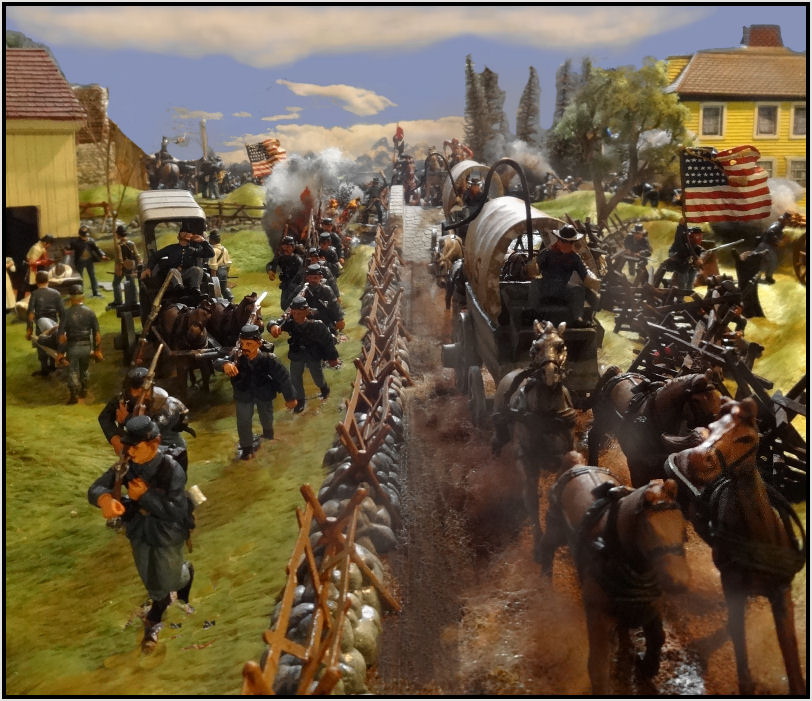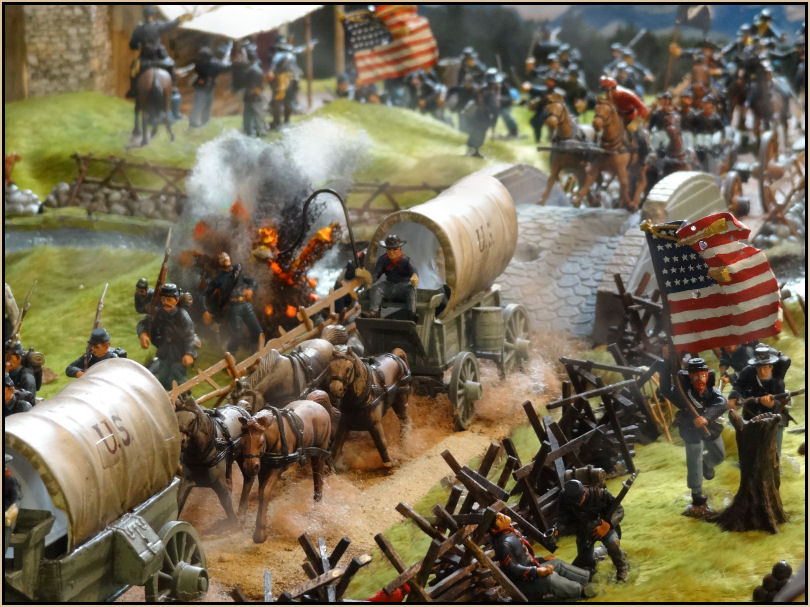 I really like the painted Marx ambulances done by John Mullen.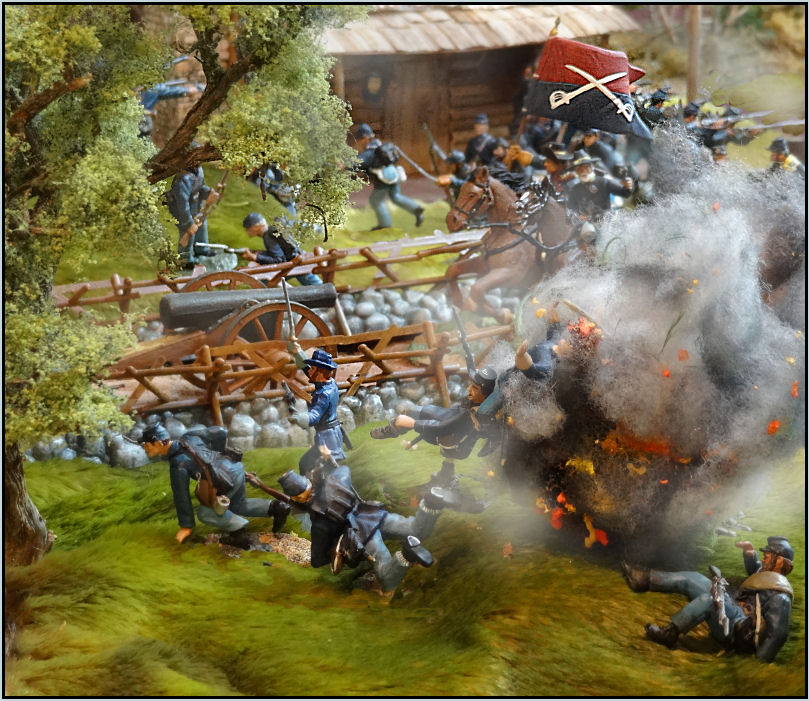 I wanted to feature my homemade explosions in this set up.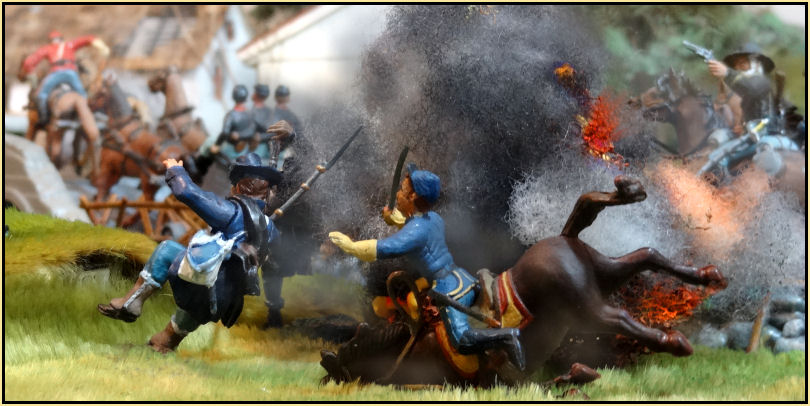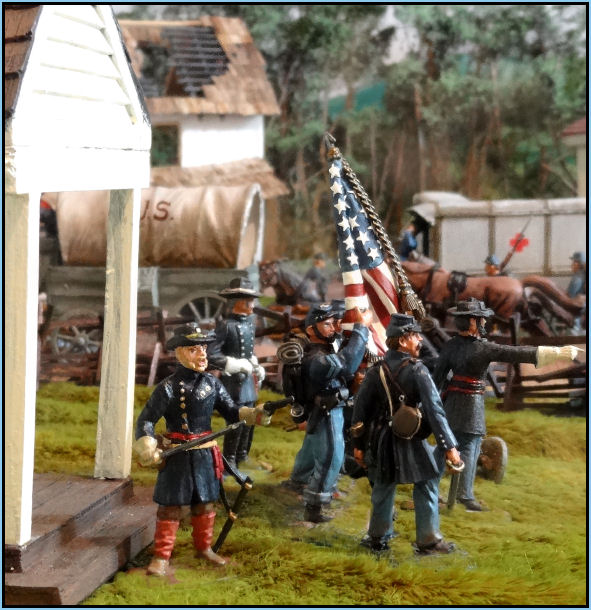 Captain "Redlegs" Terrel looks on.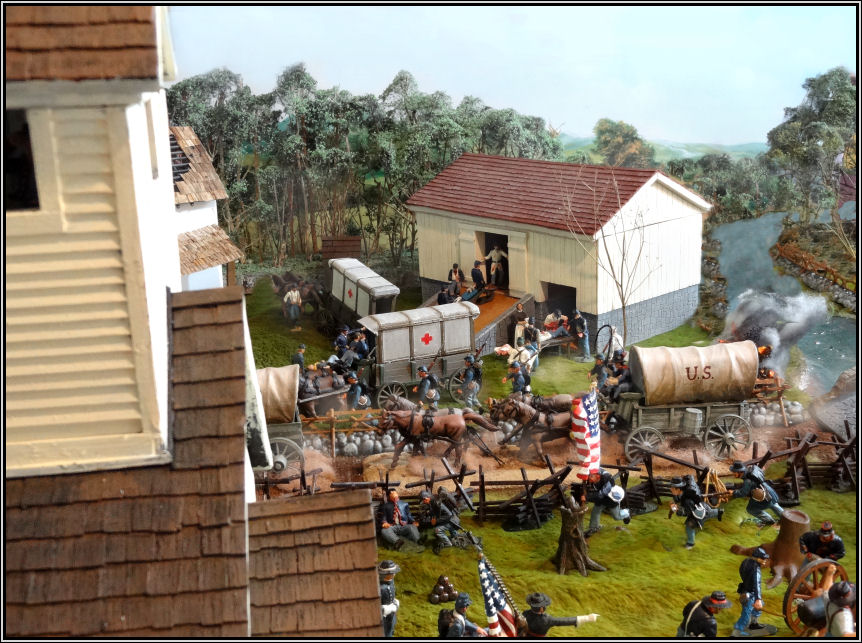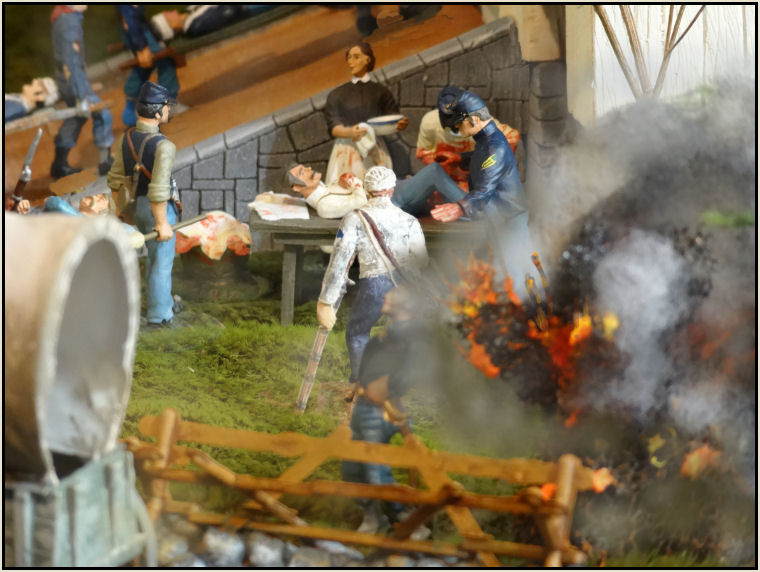 Another of my favorites is the Forward March Surgery set.