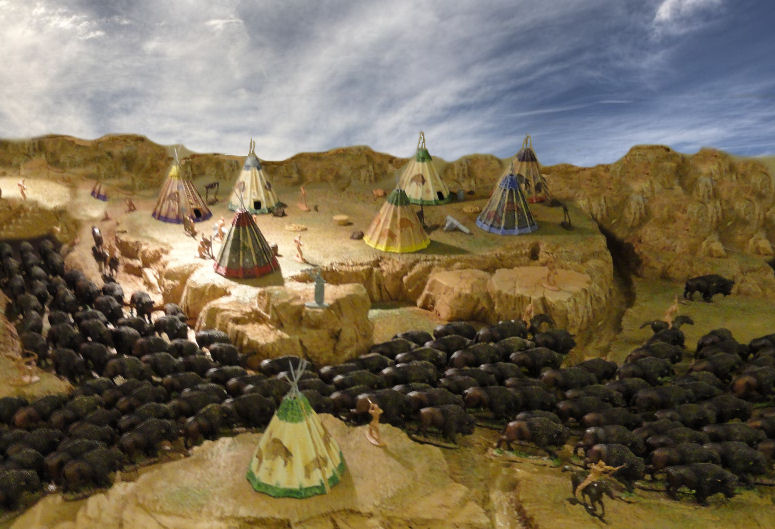 This is the large display of Barzso's Sioux Buffalo Hunt that Jim Clouse created. It was first displayed at OTSN 2011. I believe it has also been displayed at the Indianapolis Toy Soldier Show.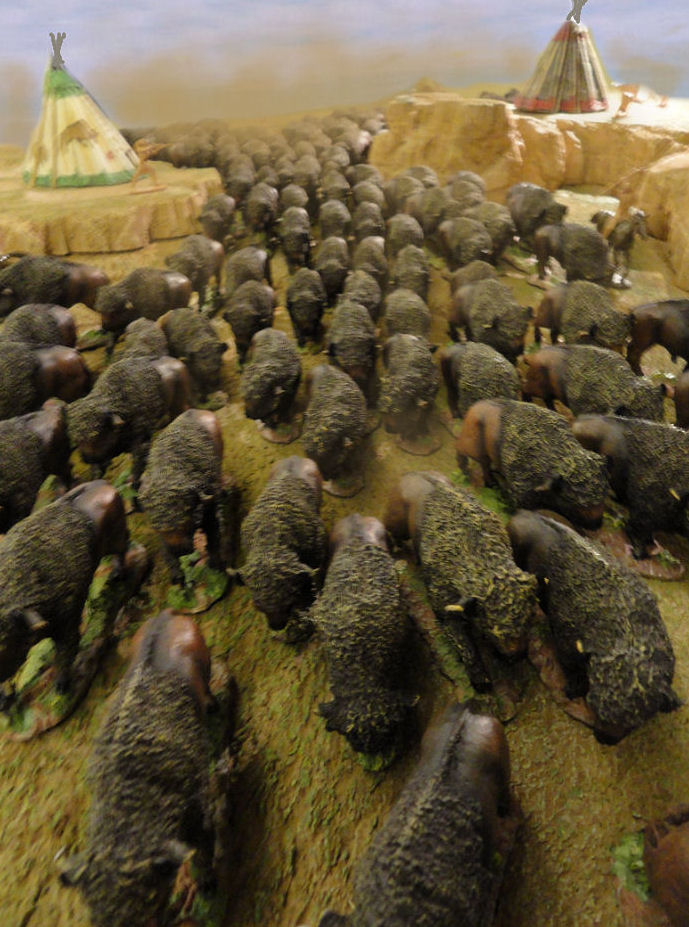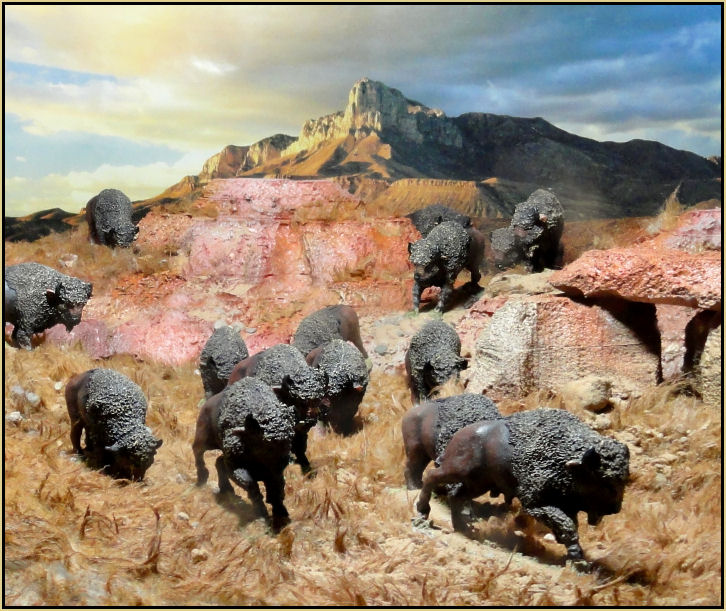 The painted buffalo that come with the set are amazing.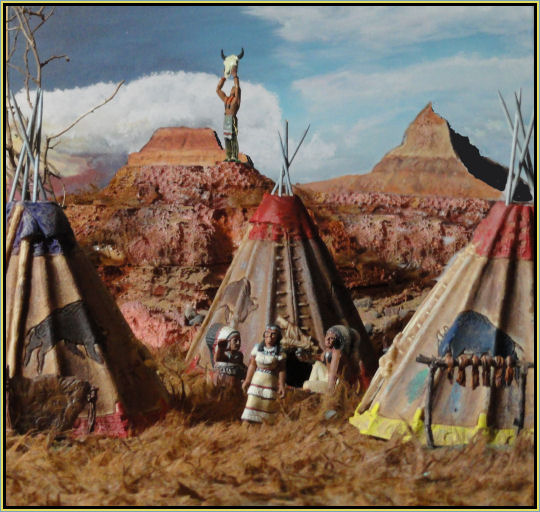 Teepees from the Sioux Buffalo Hunt with other figures.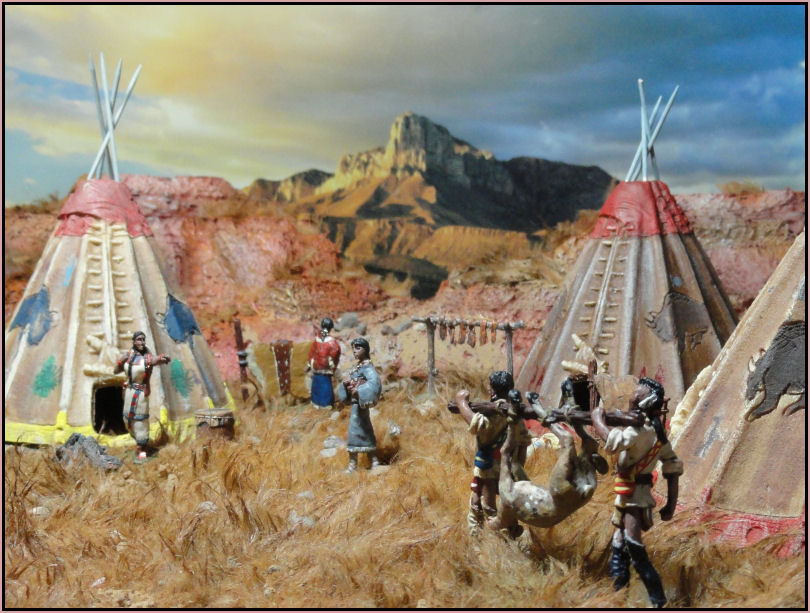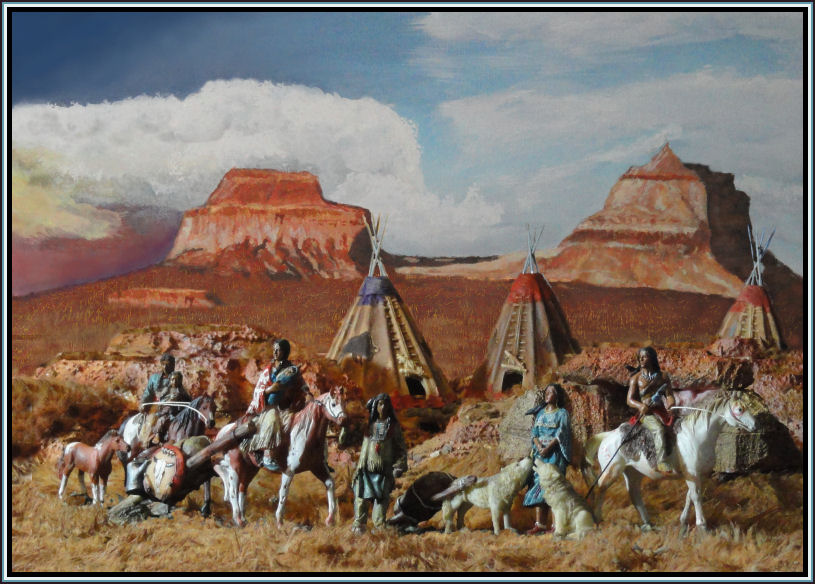 I used the teepees from the Buffalo Hunt set in the backdrop for this picture. The figures are not Barxso figures. The painted teepees just demand painted figures.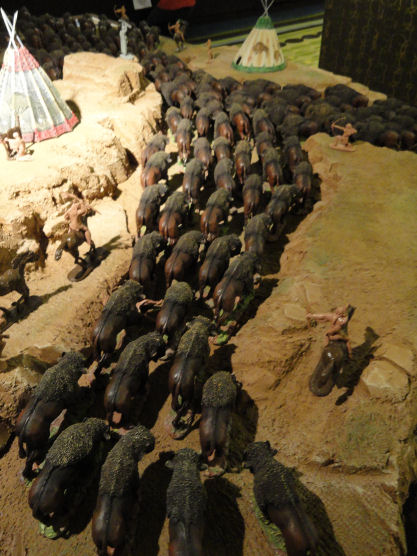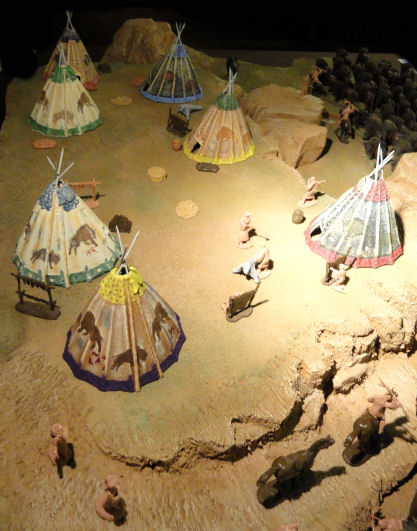 Here are some more pictures from the great OTSN 2011 display.