The Indian Wars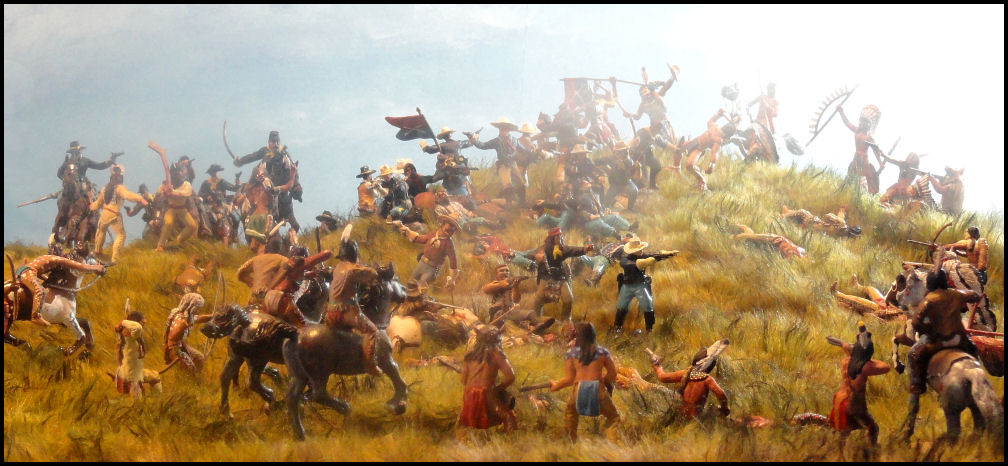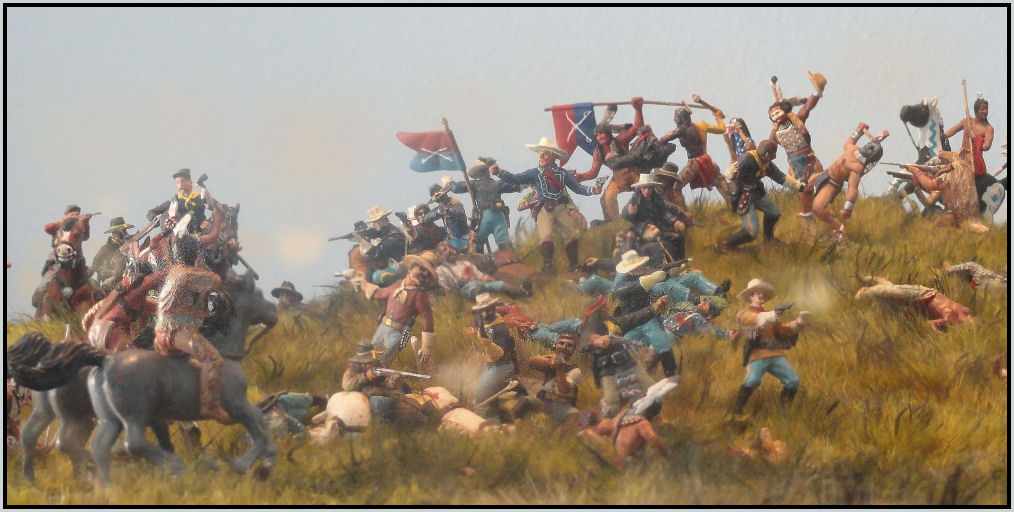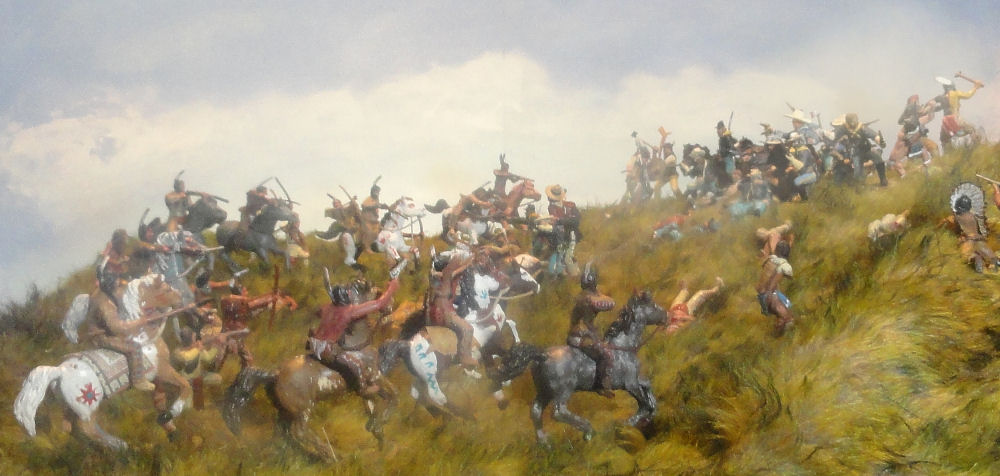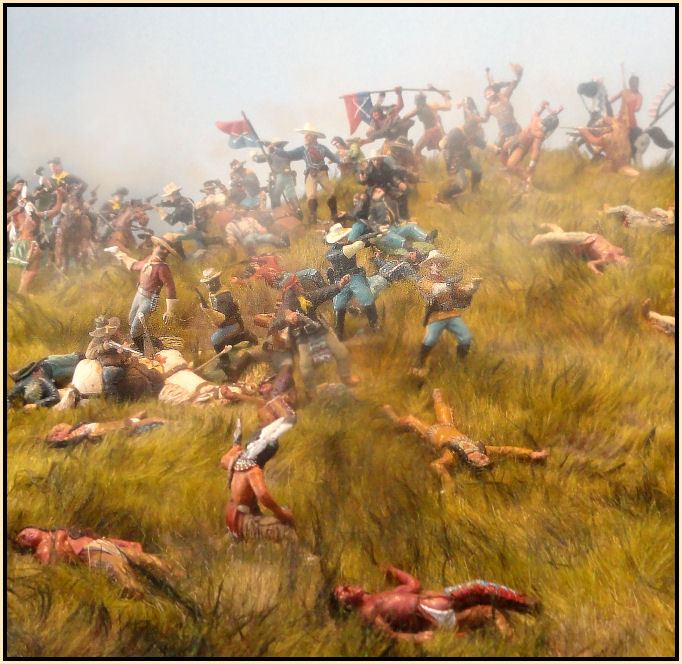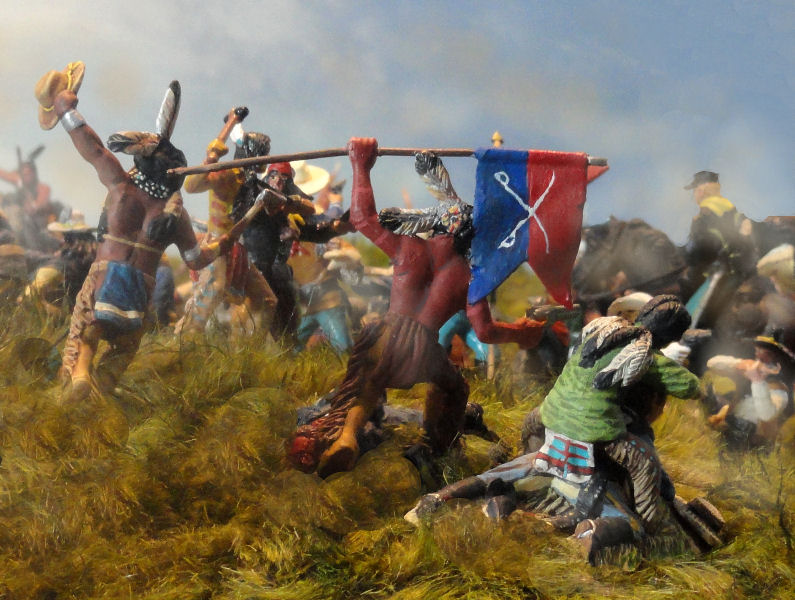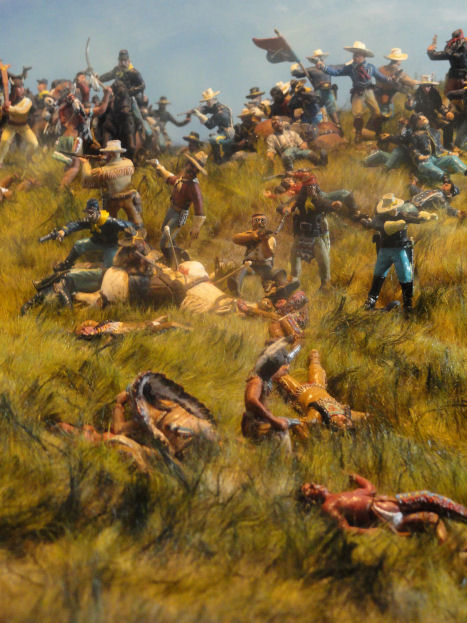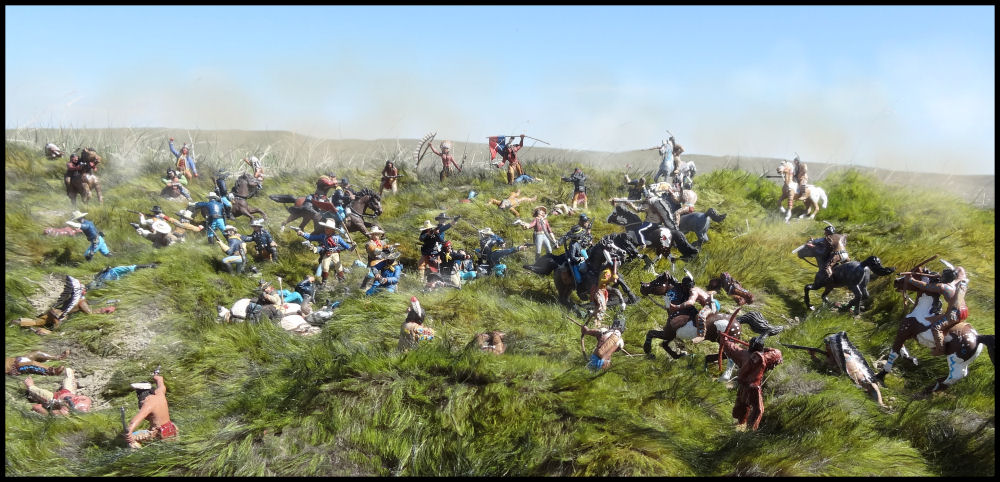 This series was taken at the Custer Battlefield.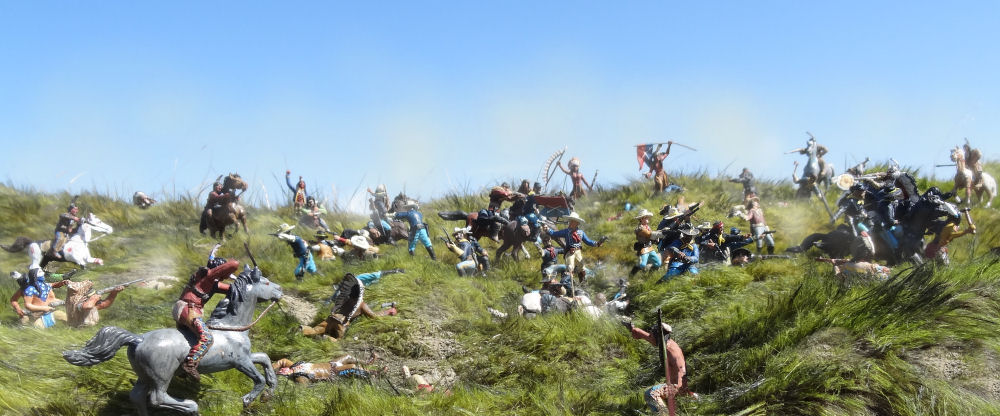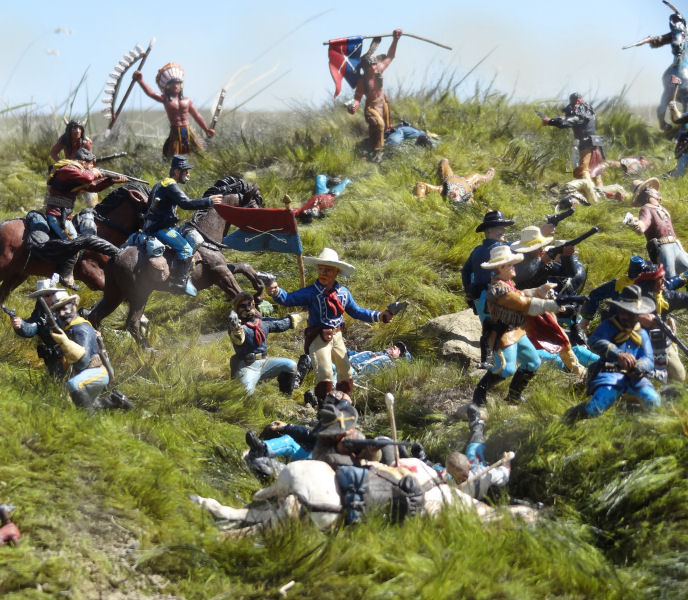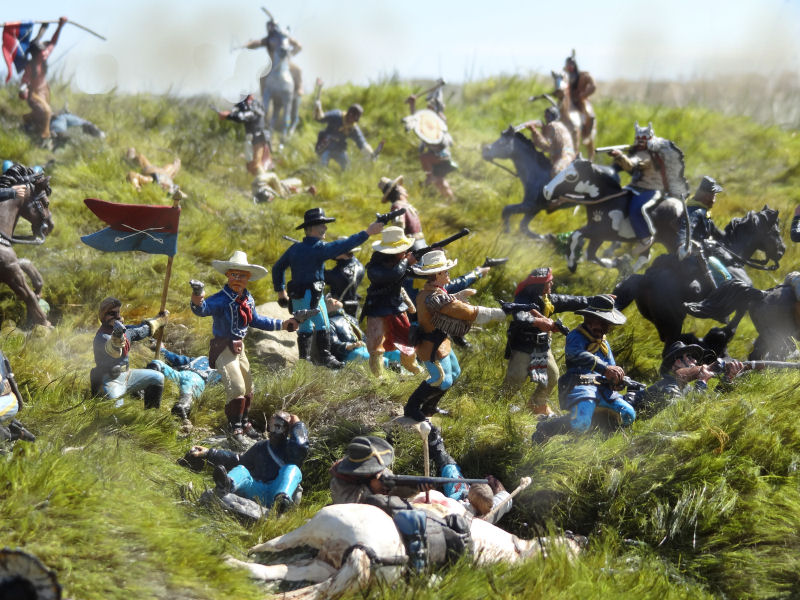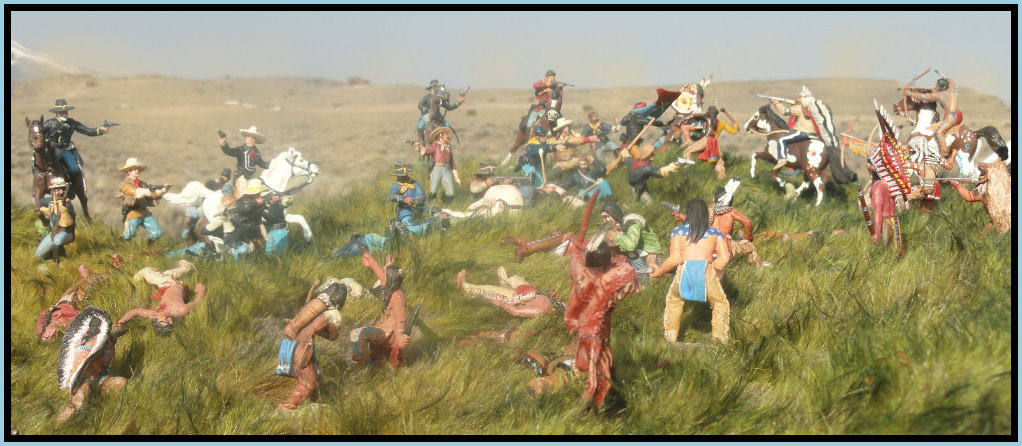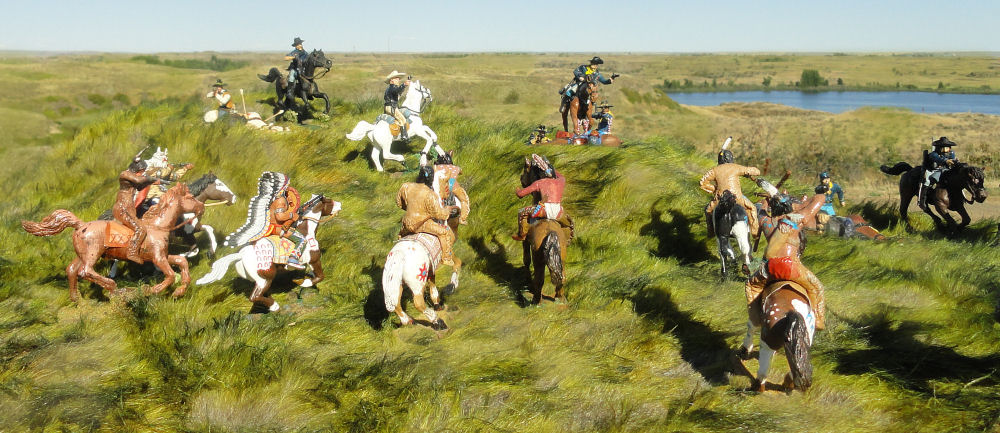 I made this set up at a Rest Stop along the highway. A diorama Drape, a few figures, sunshine and a horizon...that's all you need.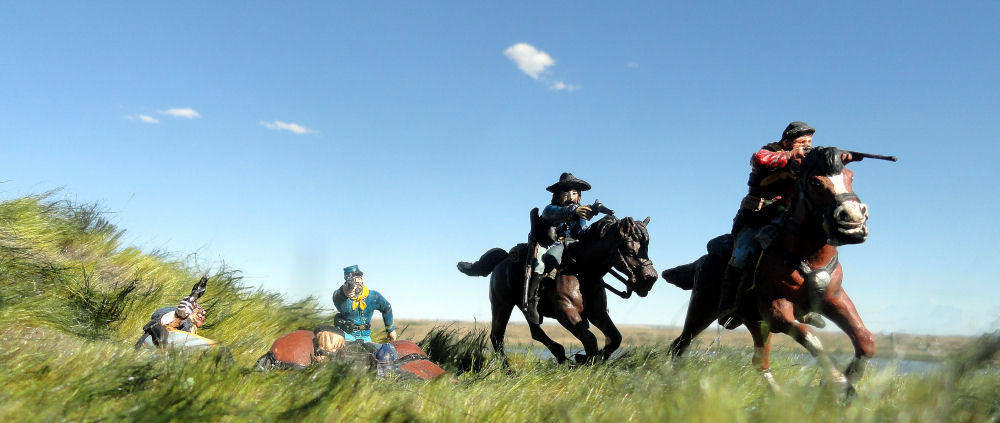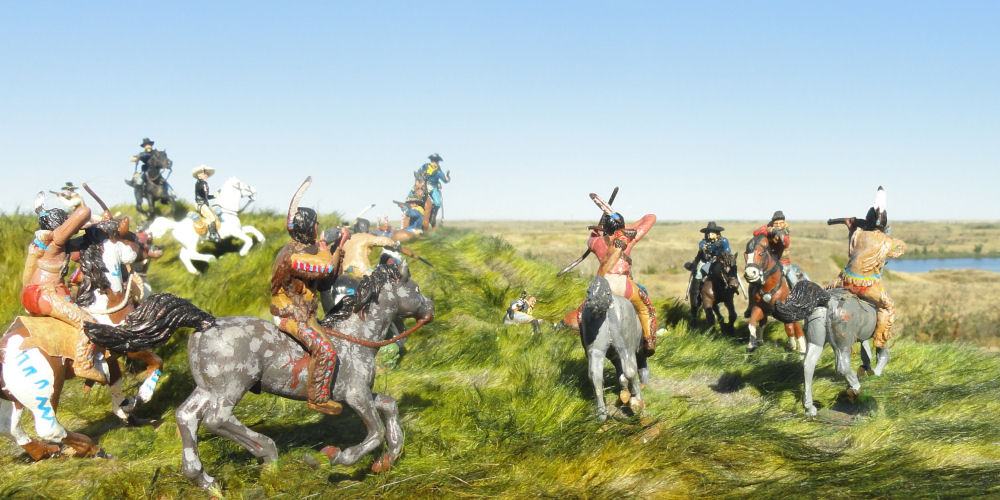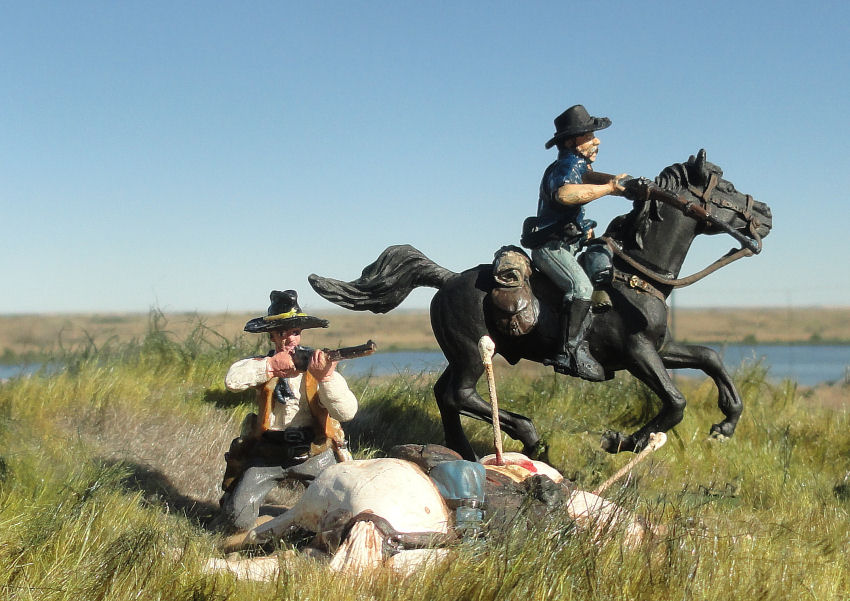 This was taken at a scenic Overlook in North Dakota. I only set up a few figures because there was too much wind. Wind was not my friend when it came time to make set-ups on this trip.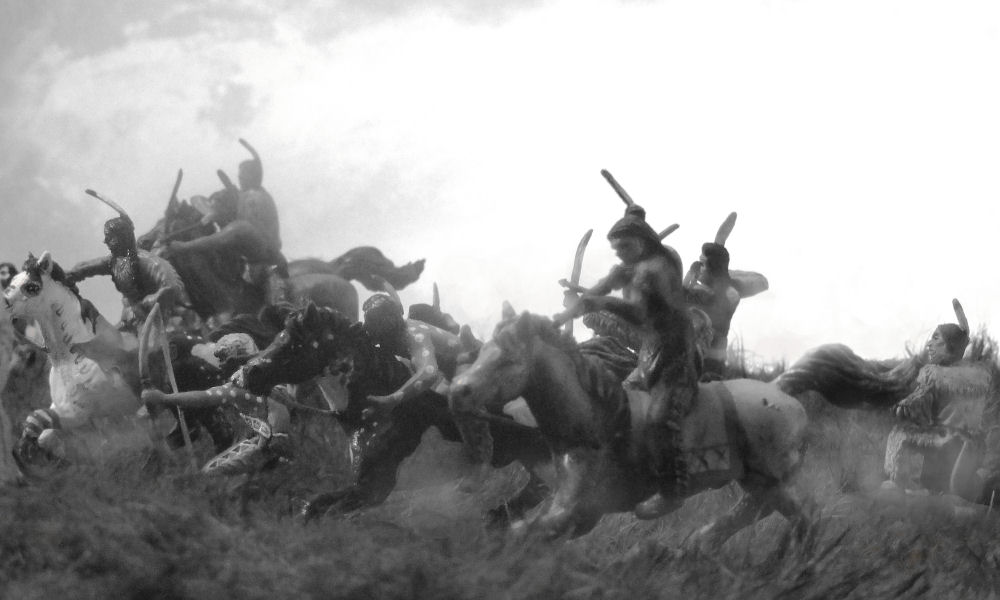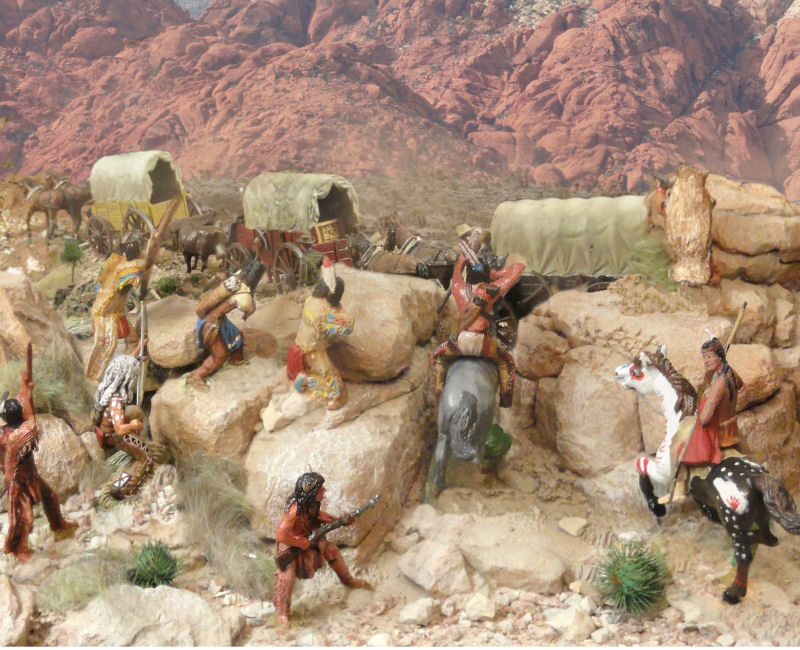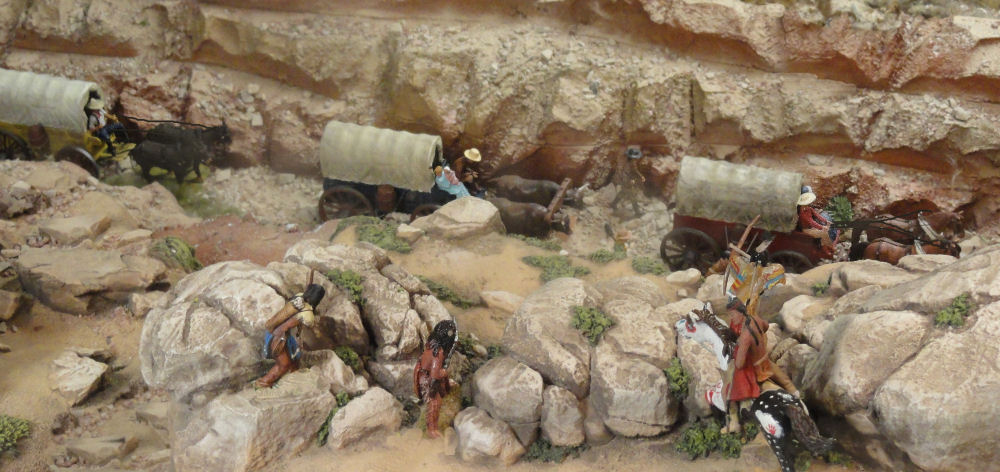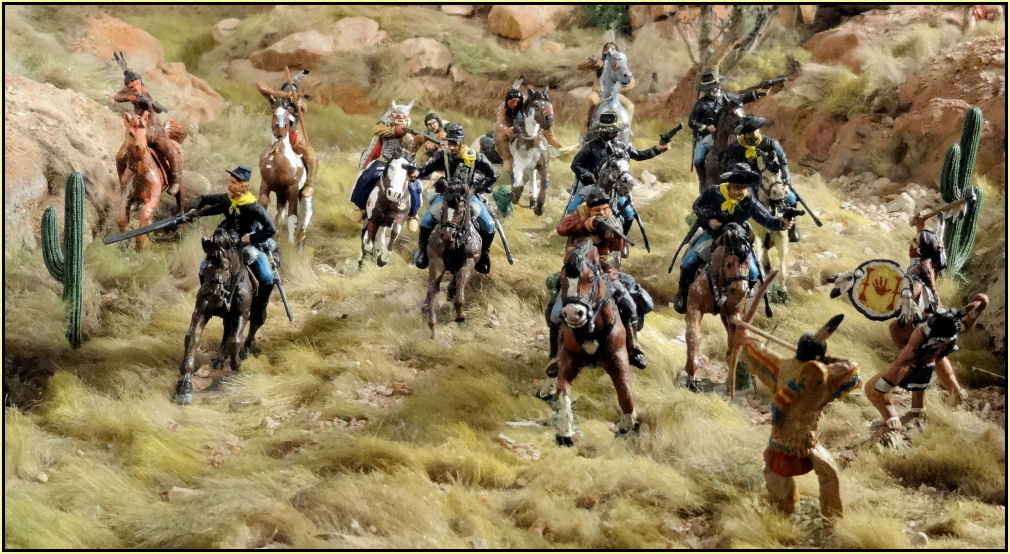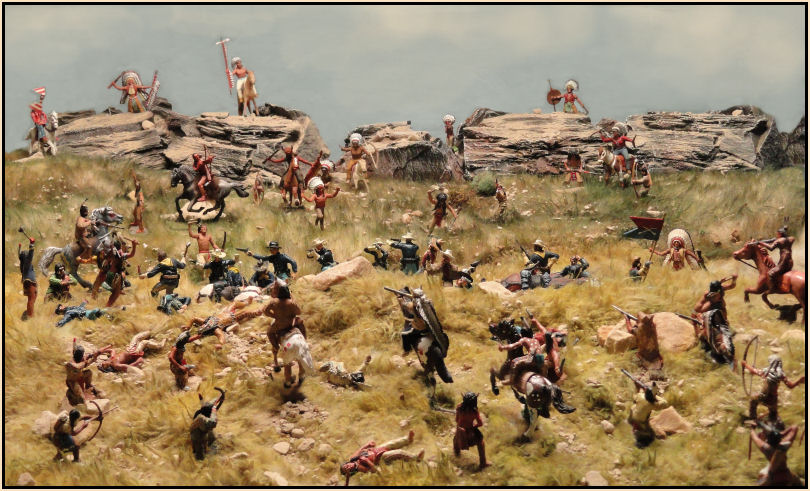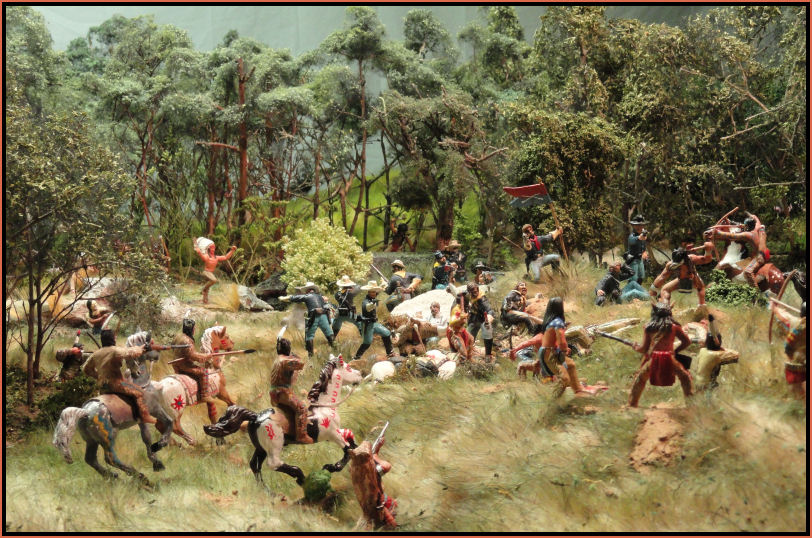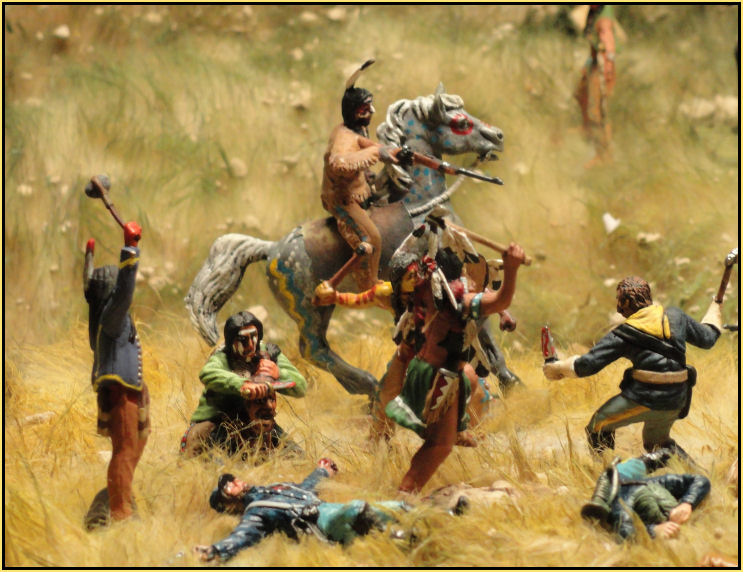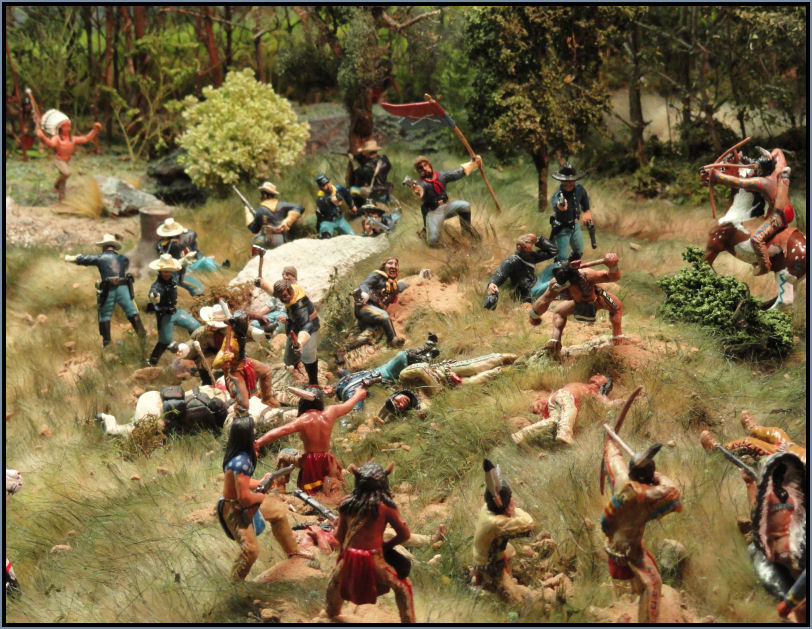 My Custer's Last Stand Shelf Display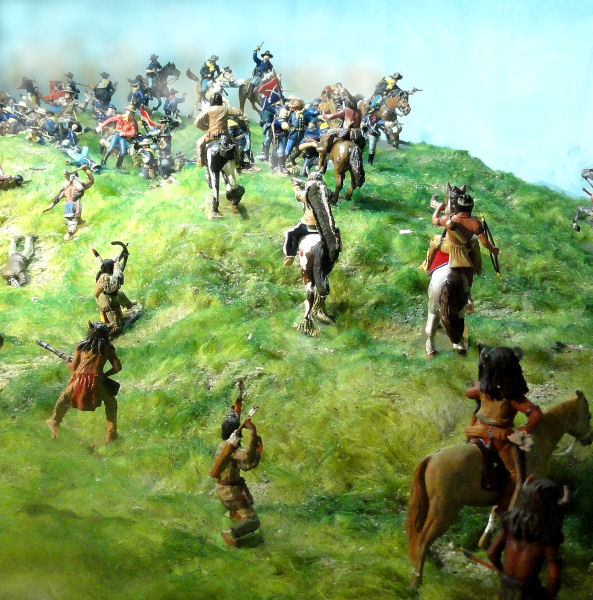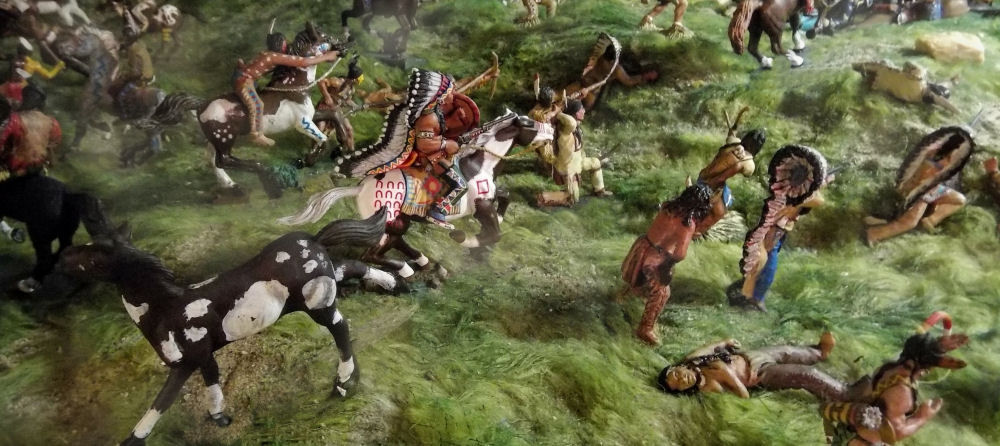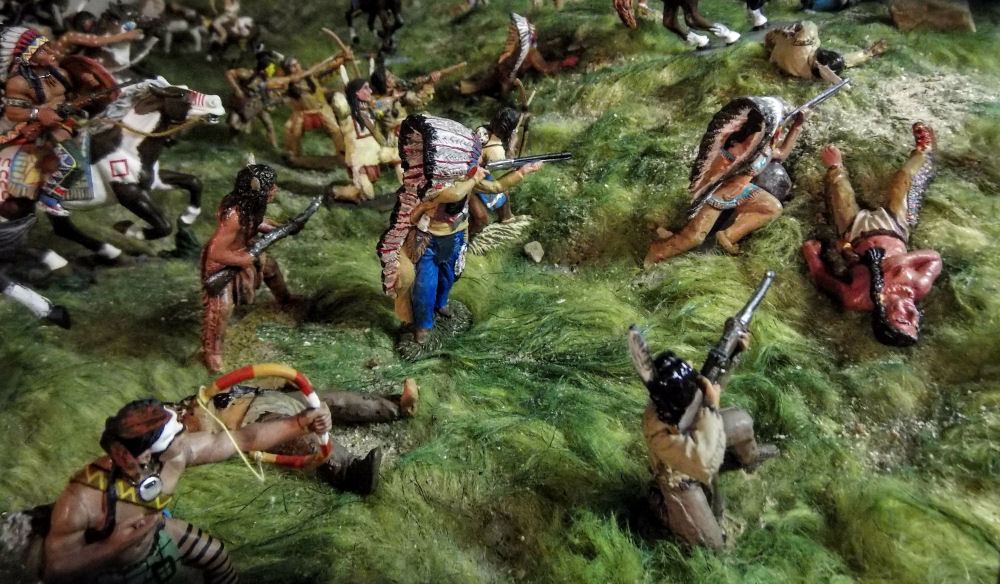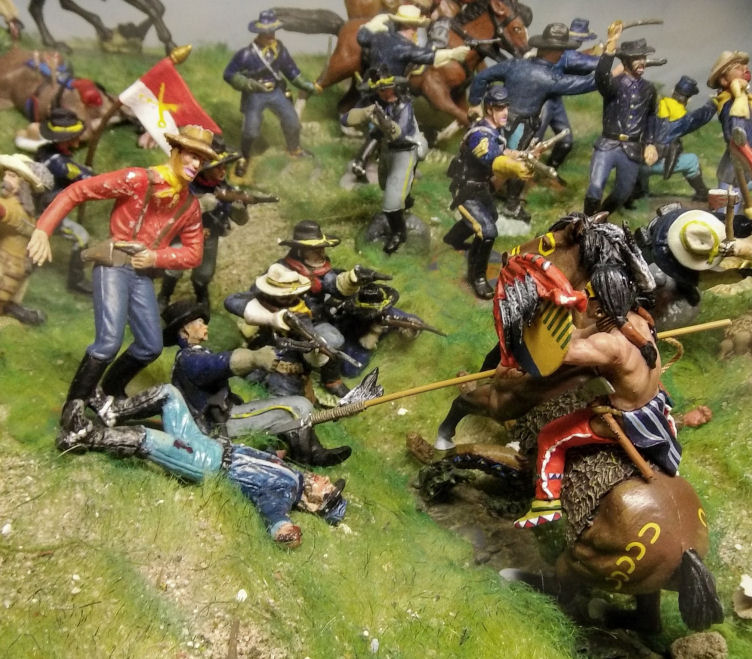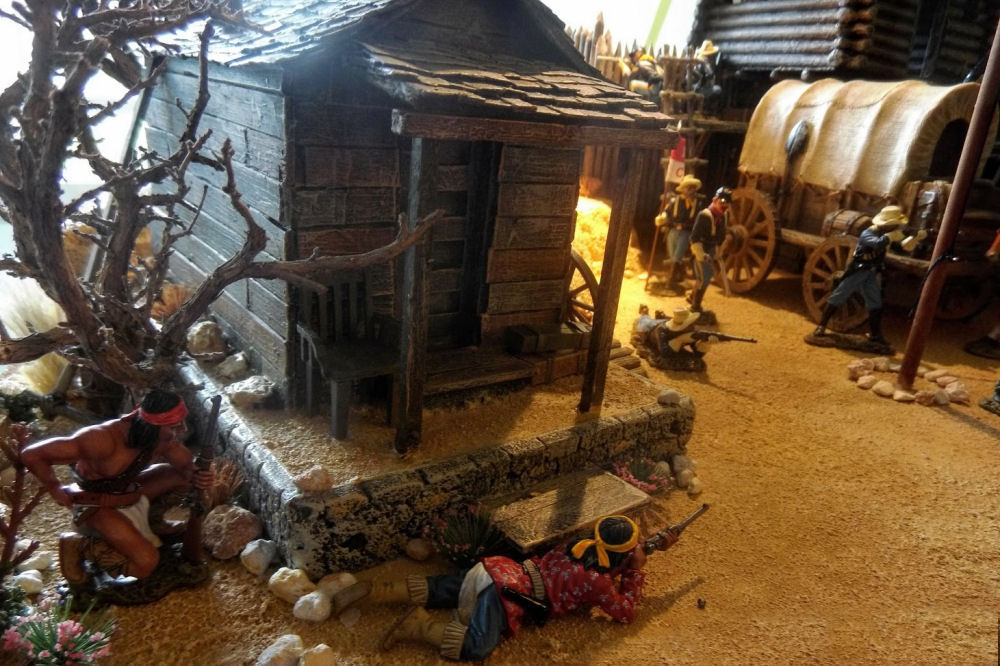 This is a King and Country display from the Chicago Toy Soldier Show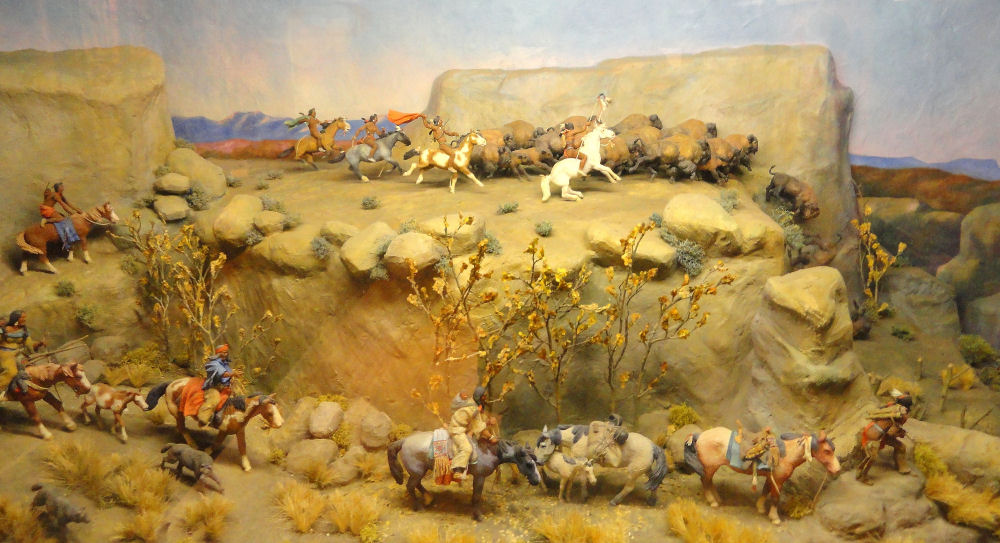 This is a diorama from the Buffalo Museum in Banff, Alberta. Click on the image for the full series.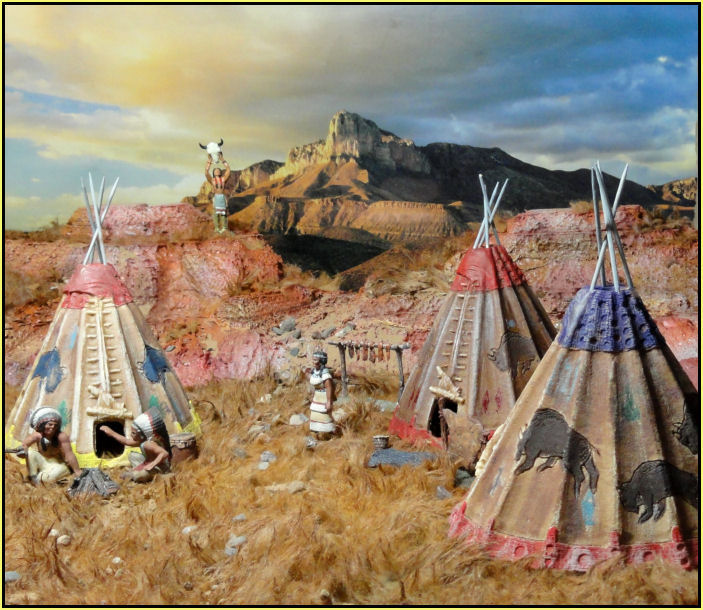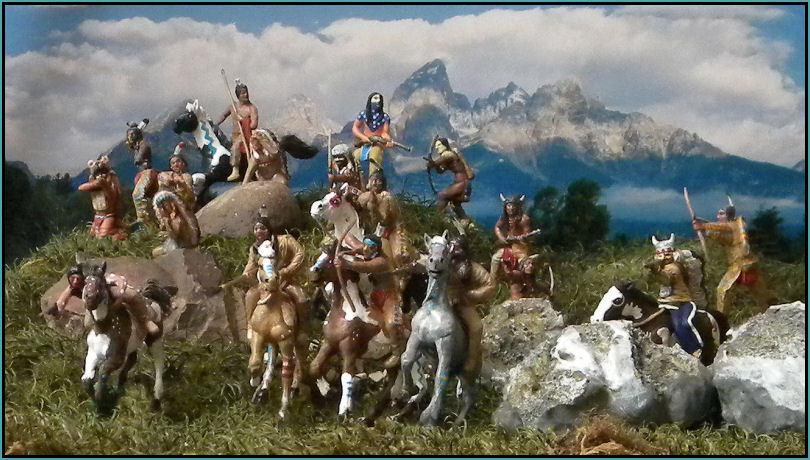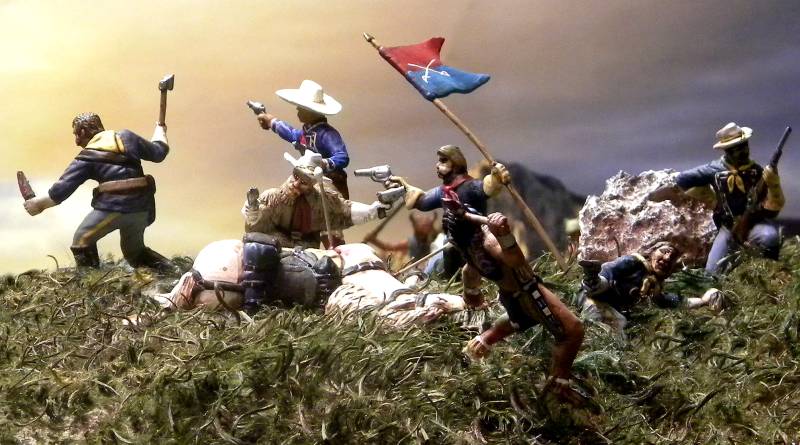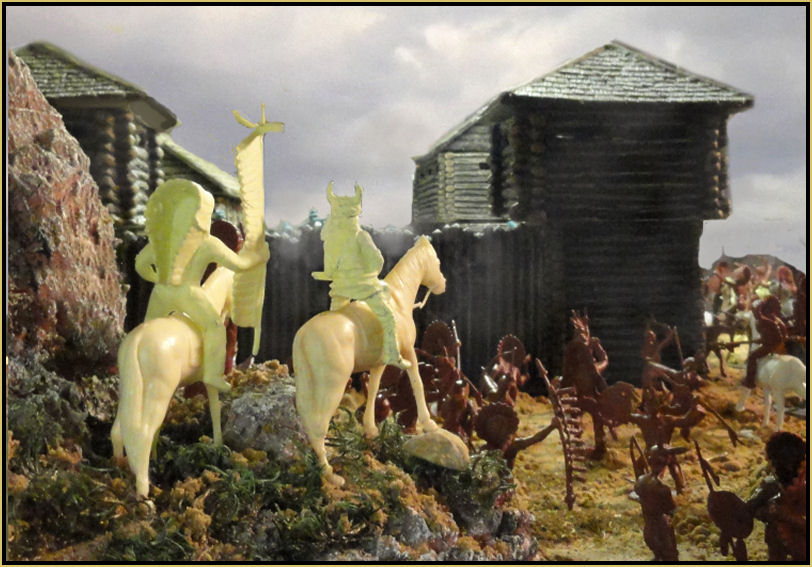 Click on the Picture to see my Fort Apache Shelf Display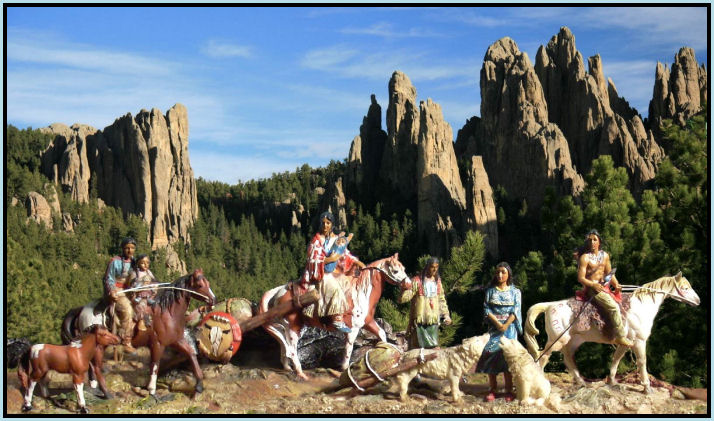 These are large figures that once were sold in the "Hiome Decor" section of Southern Truck stops.