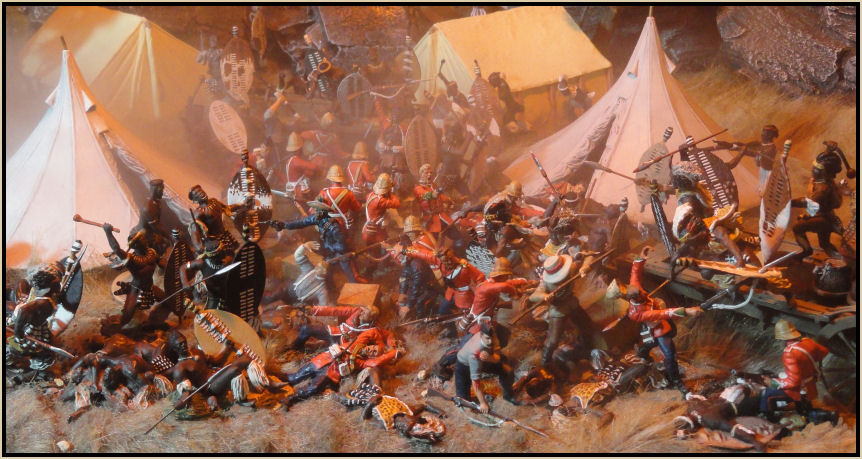 ZULU!
The years 2008 -2011 have been very good years for Zulu War collectors (like my friend Papa Zulu - Joe Quintinni). Britains produced some excellent figures and accesories and then Conte released their superb Zulu line. Put 'em all together and you get battlescenes like the ones on this page. This page will start with the most recent images and then go back in time.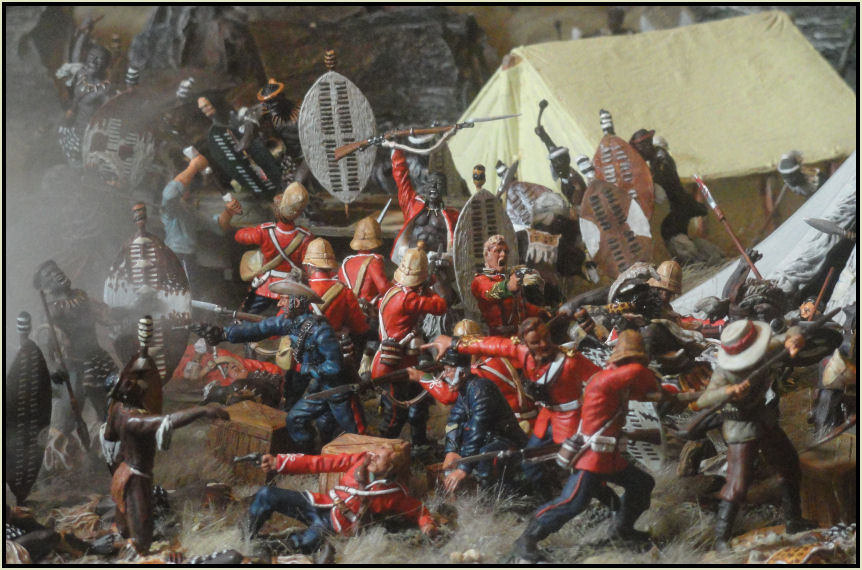 This 2011 set up used Bell Tents by Britains and all the new Conte figures and whatever painted plastic Zulu figures I had.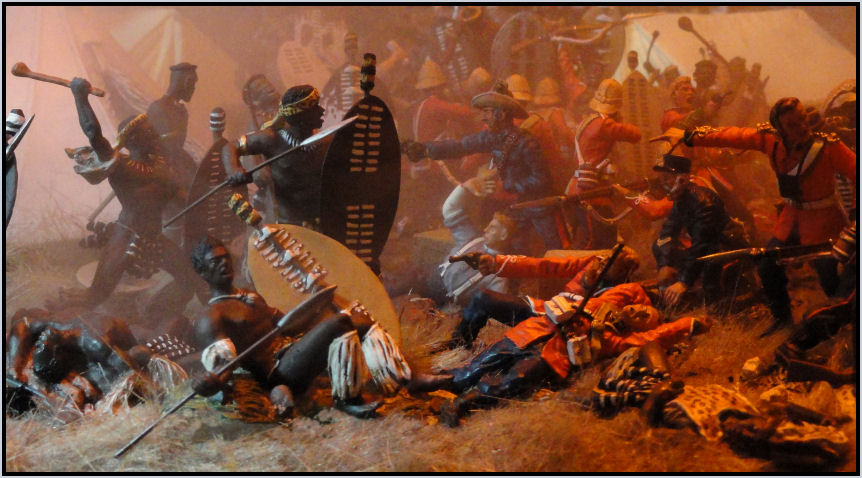 The two most visible Zulus in this picture are by Britains. These two guys really photograph nicely. Someof the Britians' Zulus, like these guys, are outstanding. Some of the others are a little off. Still, it is amazing to see how the figures being produced by all the different manufacturers are improving.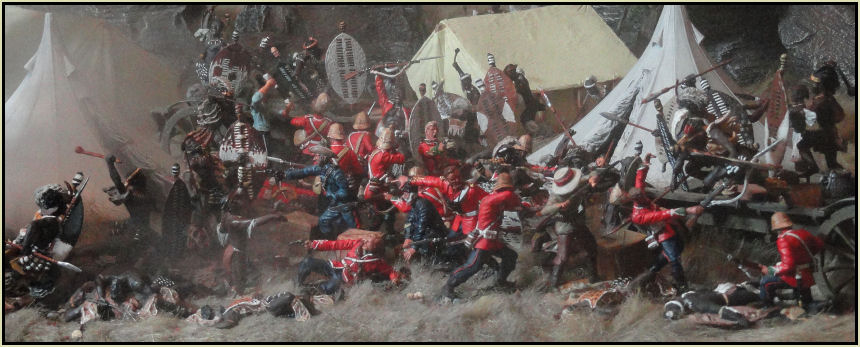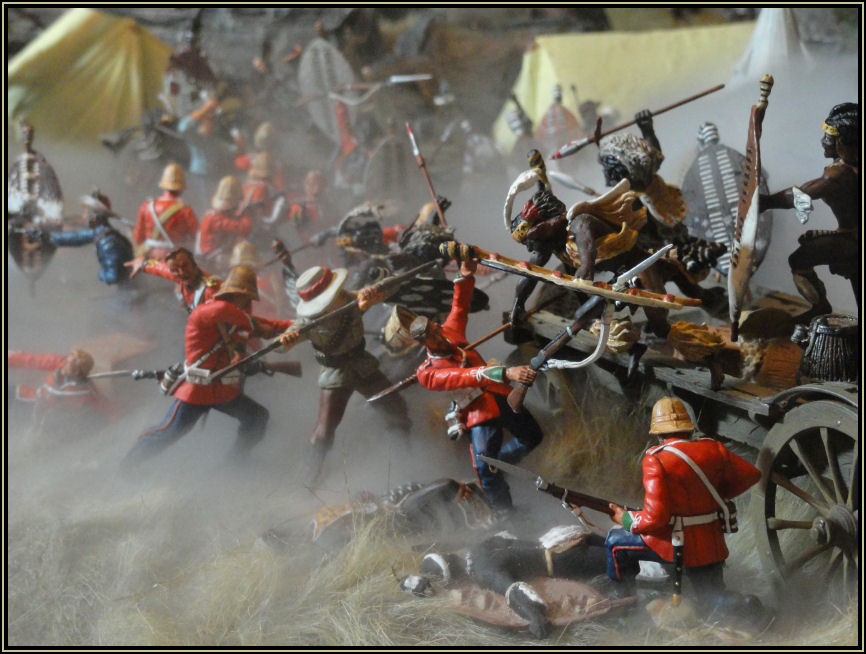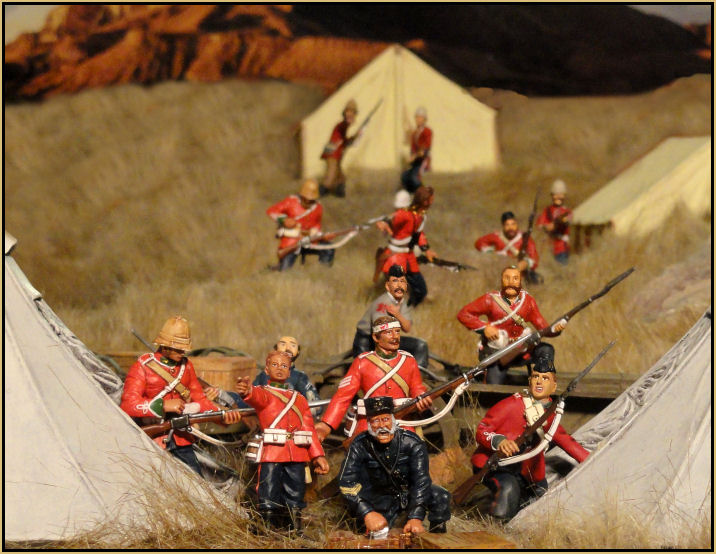 Here begins a series of pictures from May of 2011.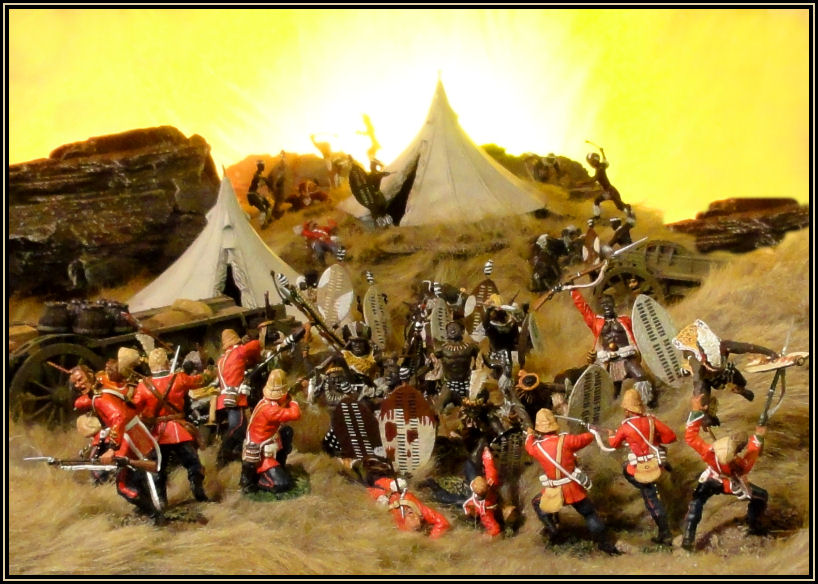 I tried utilizing some backlighting as an experiment.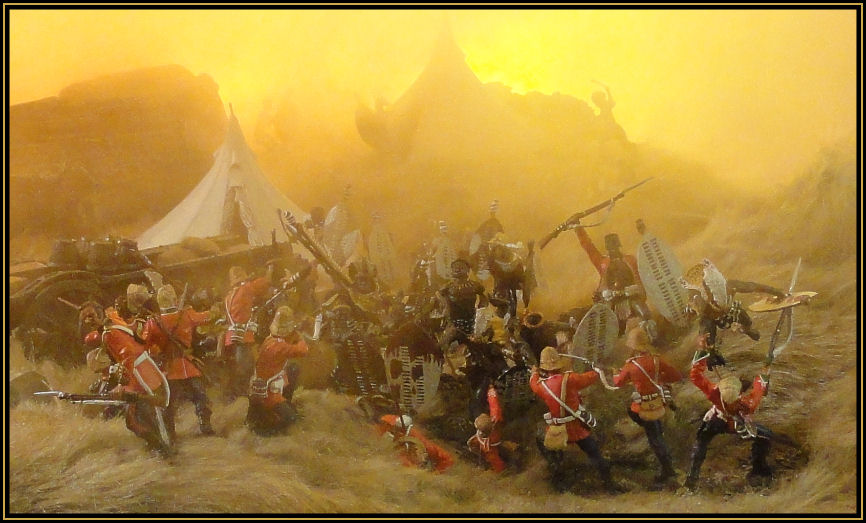 And I tried combining the backlighting with smoke...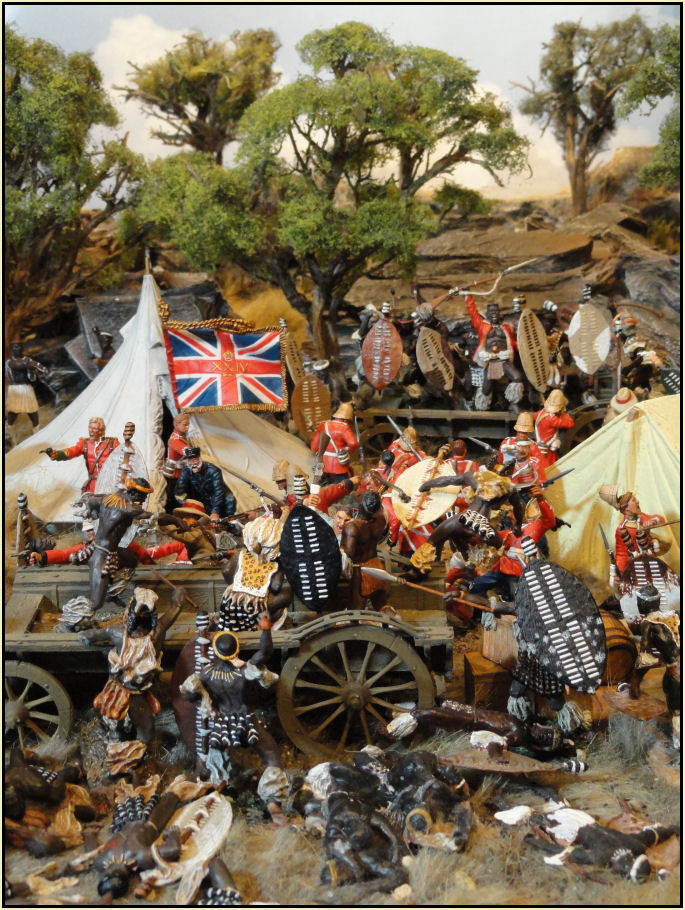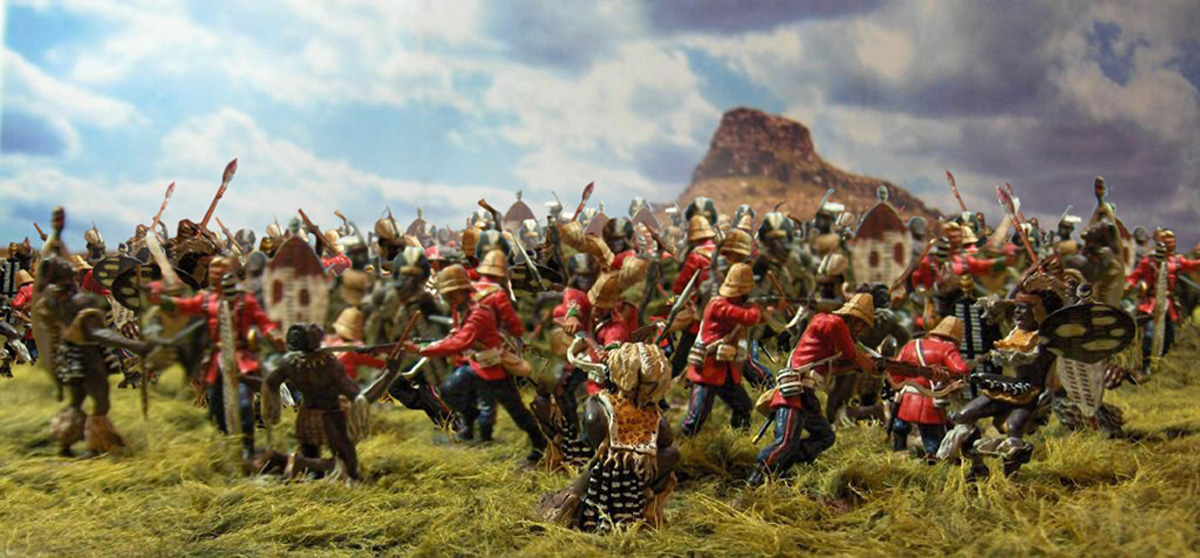 This fantastic picture was taken by Joe Quintinni...the most fanatic Zulu Collector in the known world.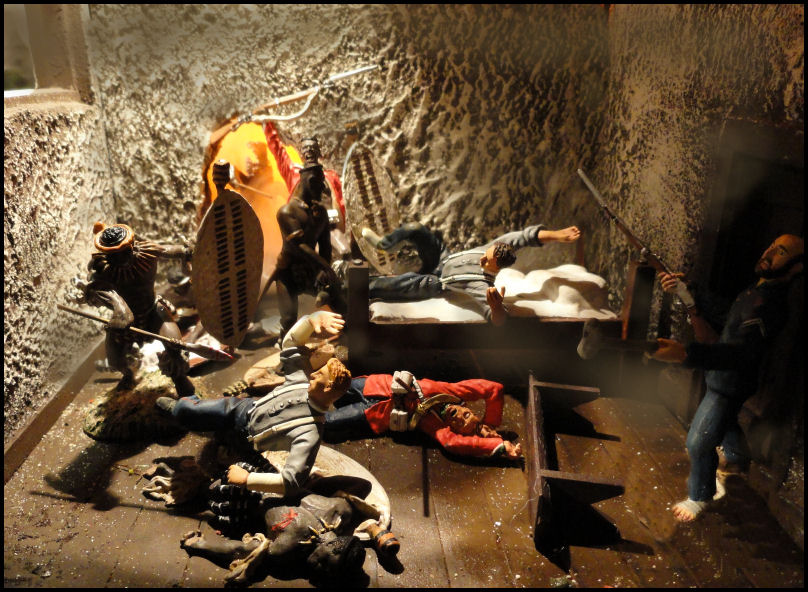 I had forgotten about the cool interior play spaces provided by the old Zulu playsets by Conte. The two British guys in the blue undershirts and the Zulu trying to shake the guy off the bed are by Britains. The other figures are by Conte.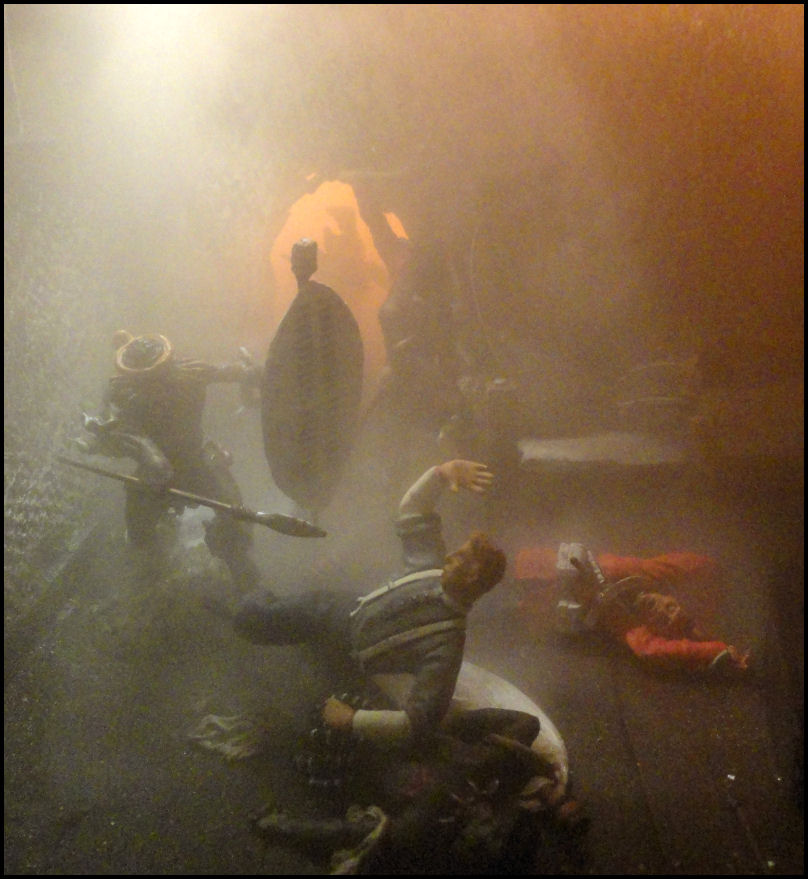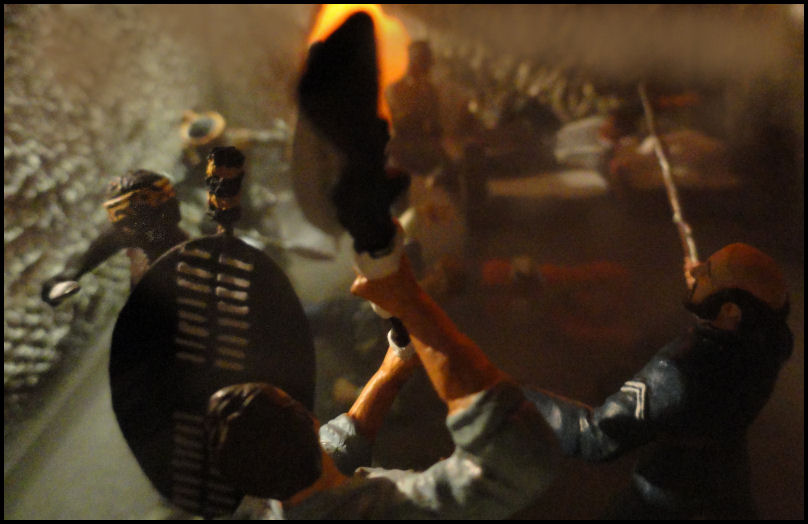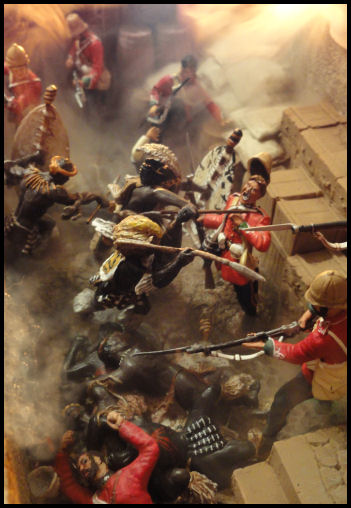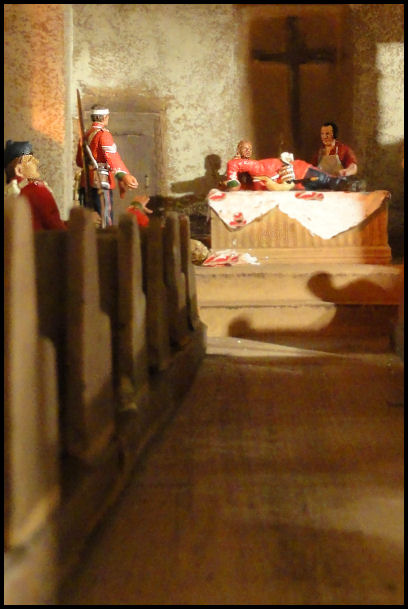 These shots are taken inside the chapel building from Conte's Zulu playsets.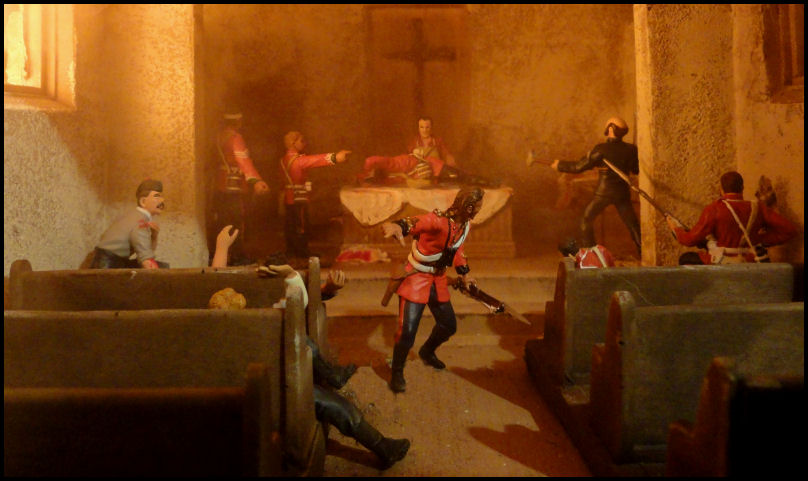 This is one of my favorite pictures. I love how it tells a story.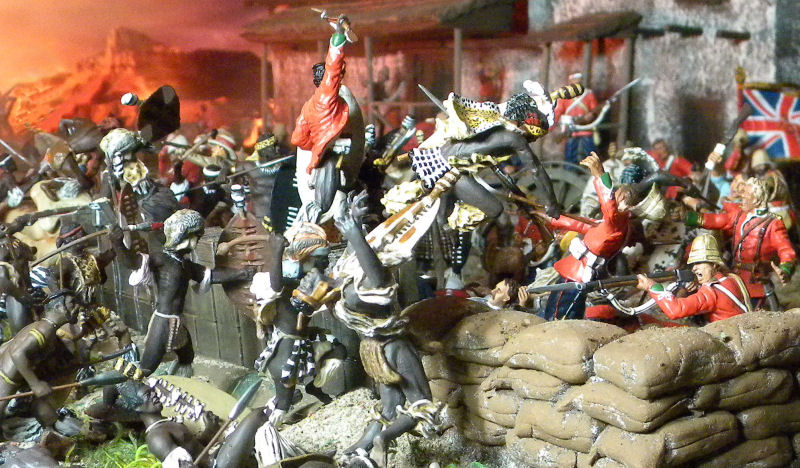 This is another of my favorite pictures. Conte's Flying Zulu makes a great central focal point.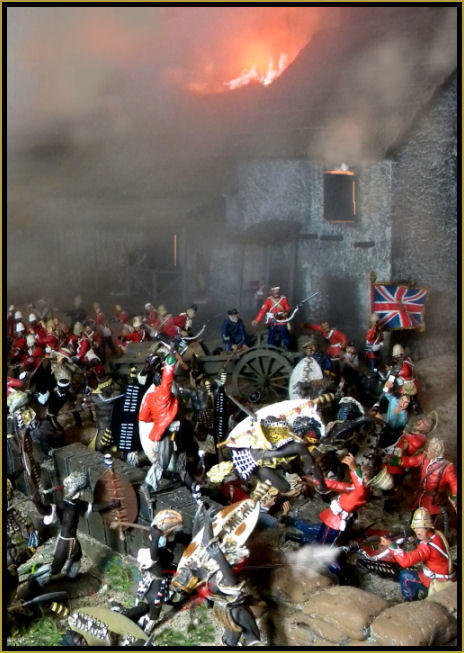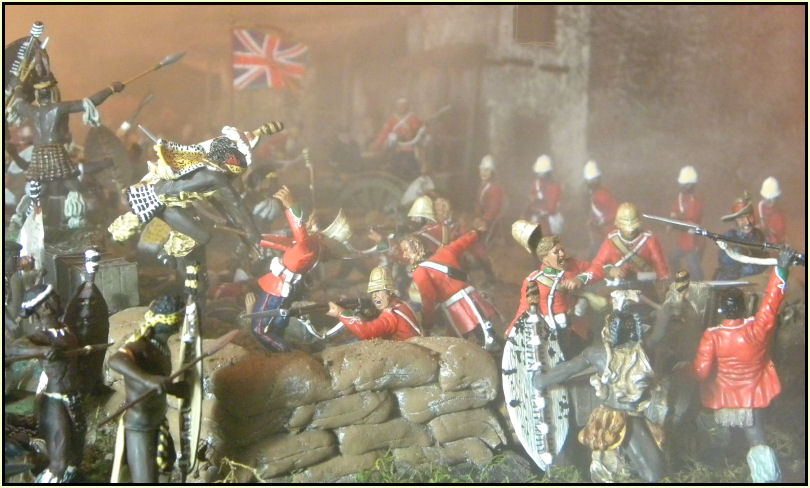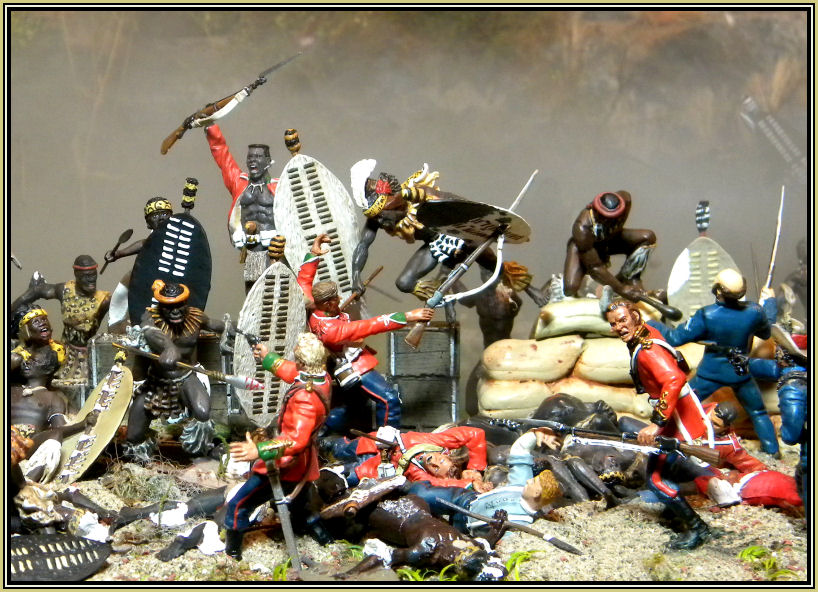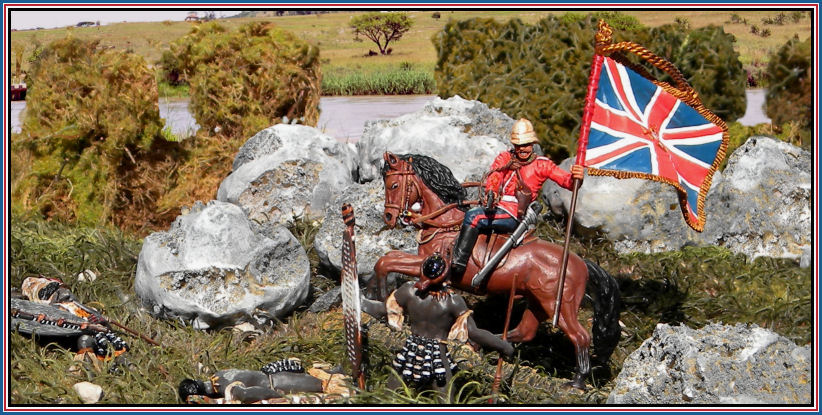 This set has been a big seller for Conte.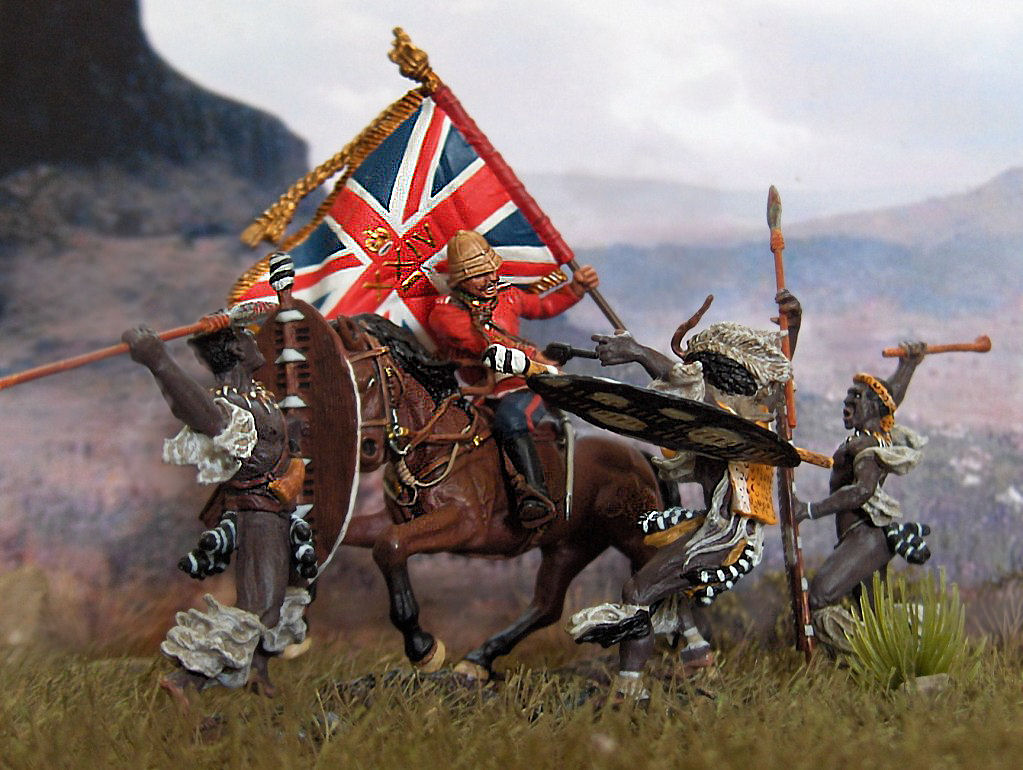 This is a shot by Joe Q. Darn it! His is better than mine!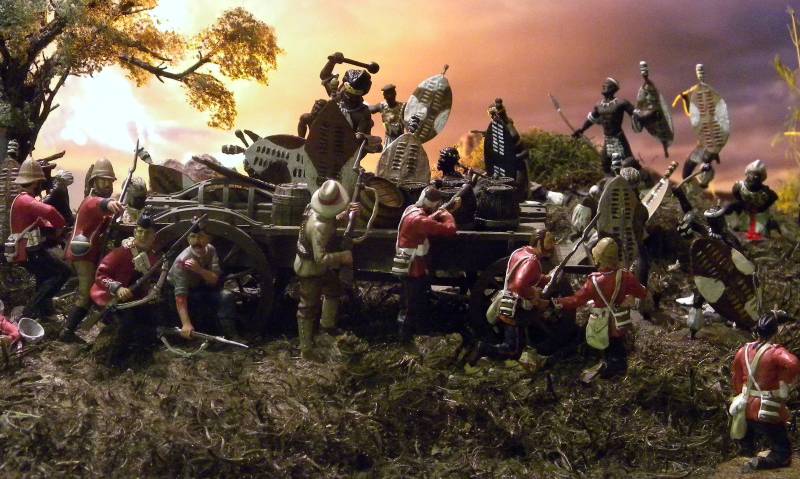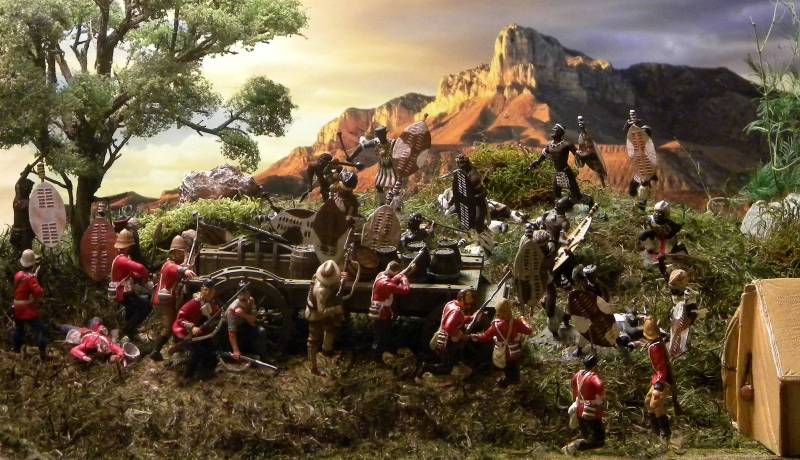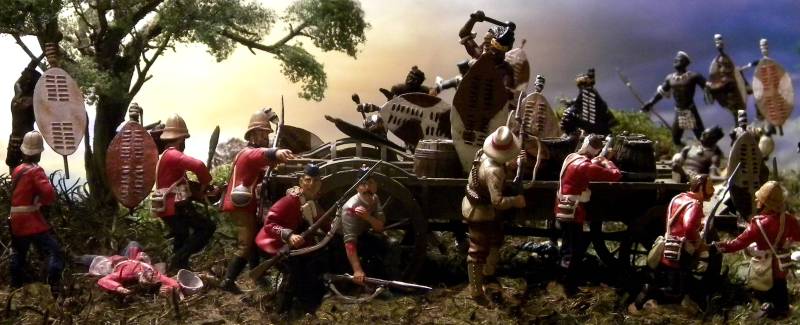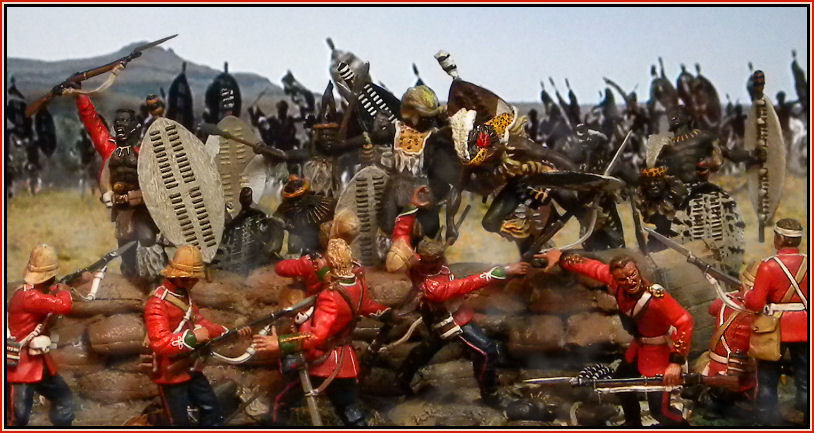 This was an experiment where I set the figures up in front of the monitor with the movie "Zulu" playing.

This is another shot I like .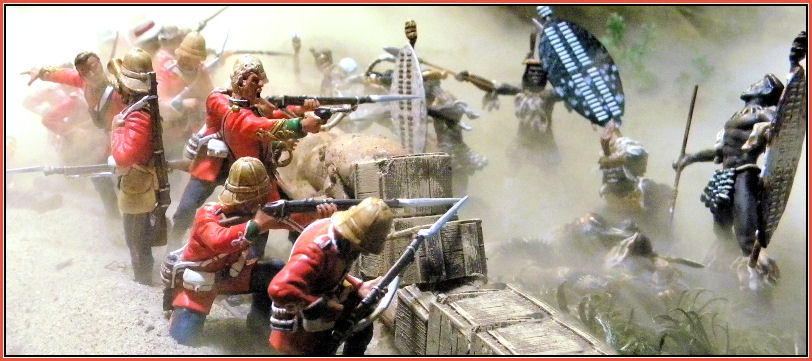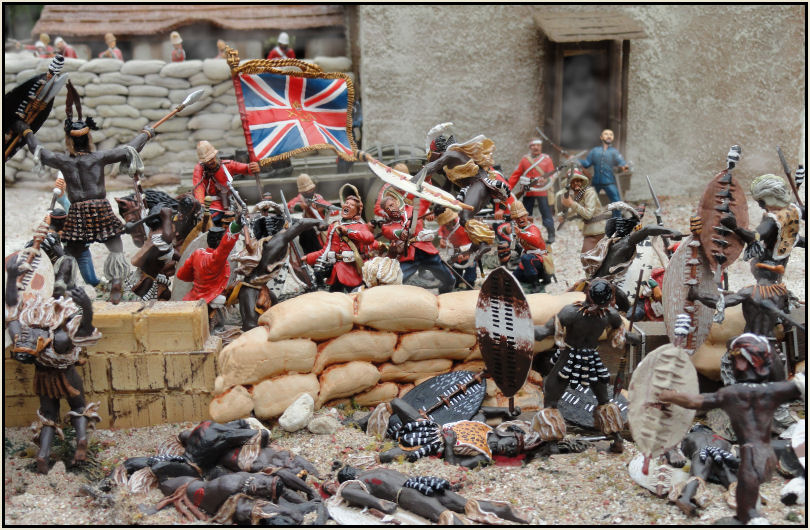 This is a series I took outside in natural light.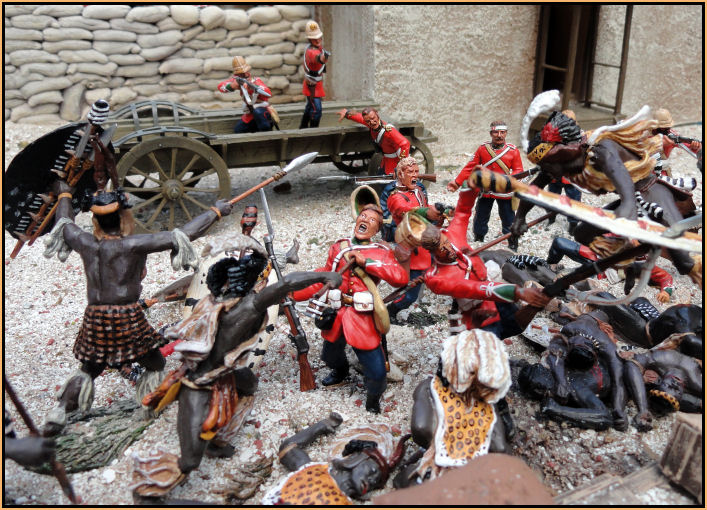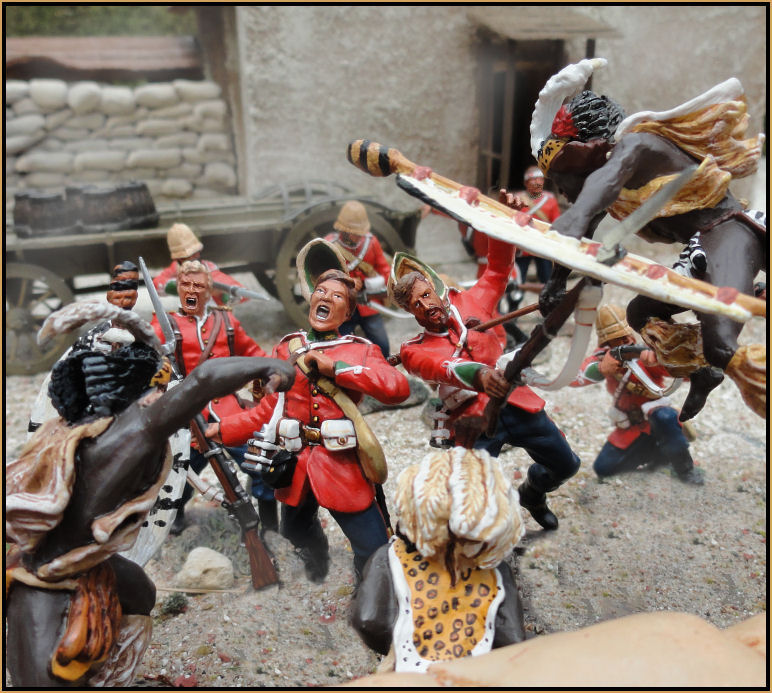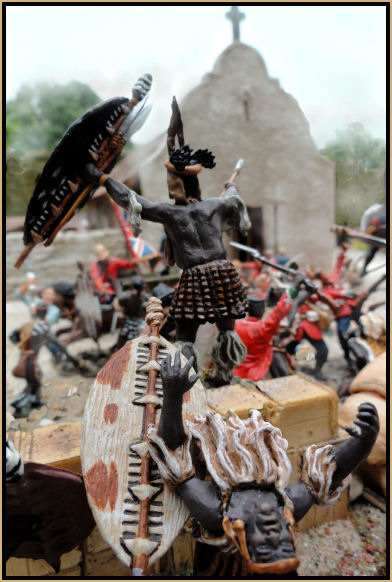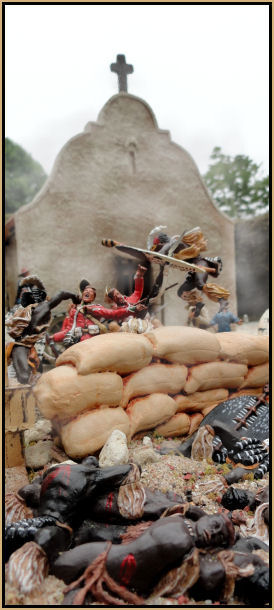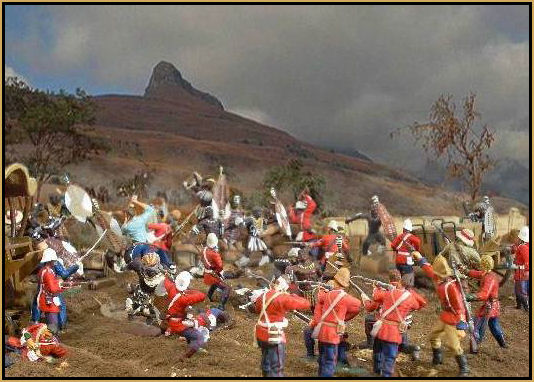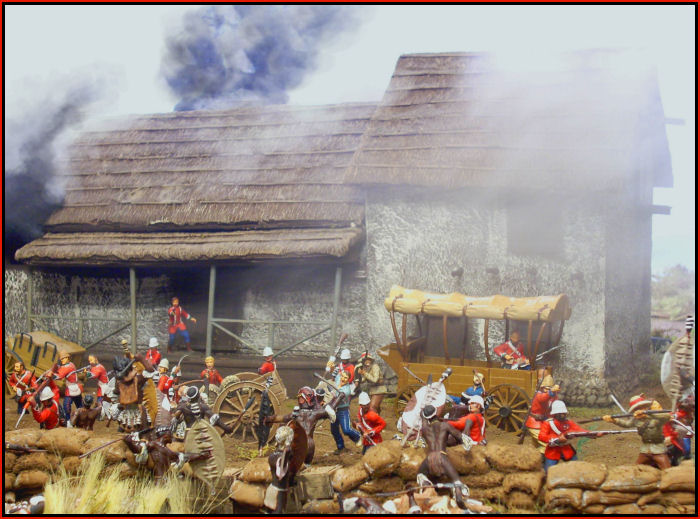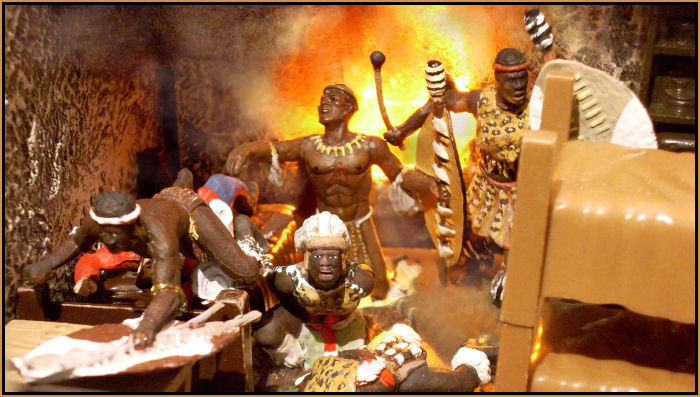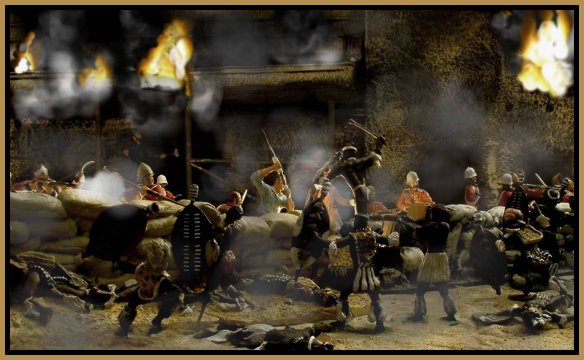 This is an old picture...but I still like it.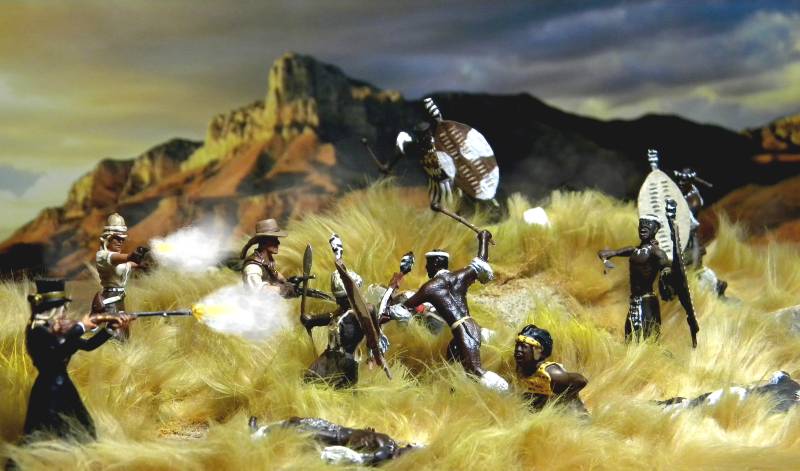 This picture features one of my early attempts to get a brownish, dry grass effect for my Zulu War set ups. It was Ok, but I've got a much better grass mat now.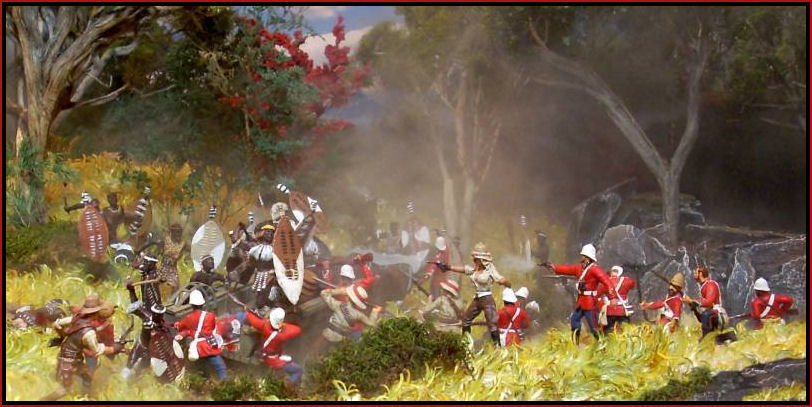 This was an attempt that failed...I got bright yellow instead of brown. But all things start with experiments that fail.