Western Town Set Ups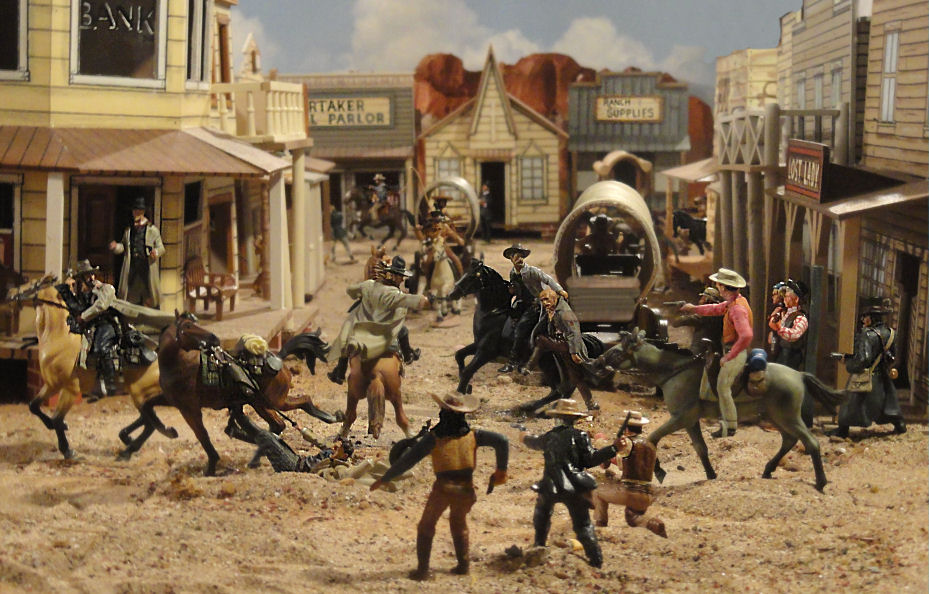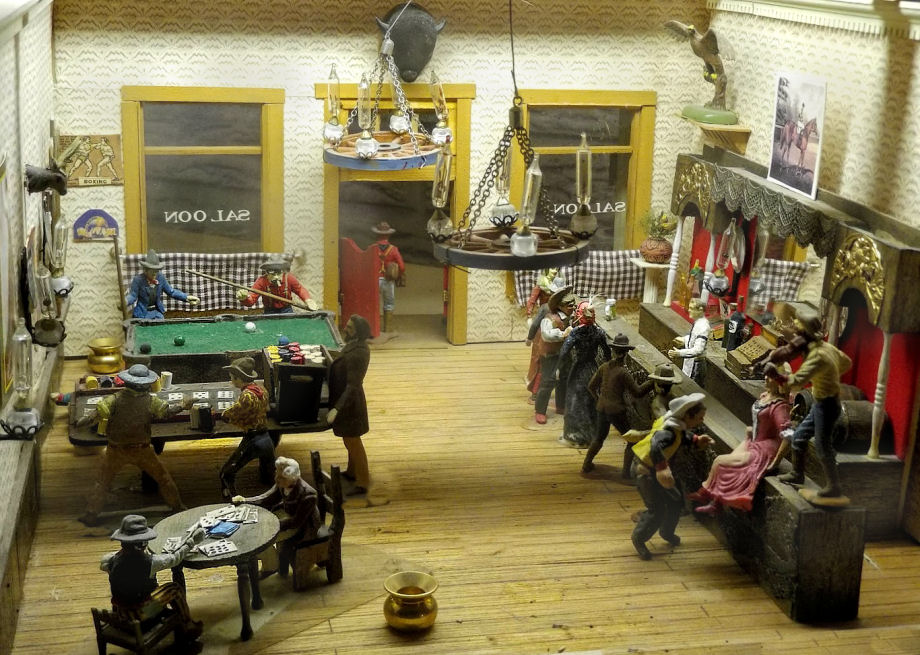 Dick Mayhew's Saloon Interior

Here is a wide shot of my 2012 Western Town set up.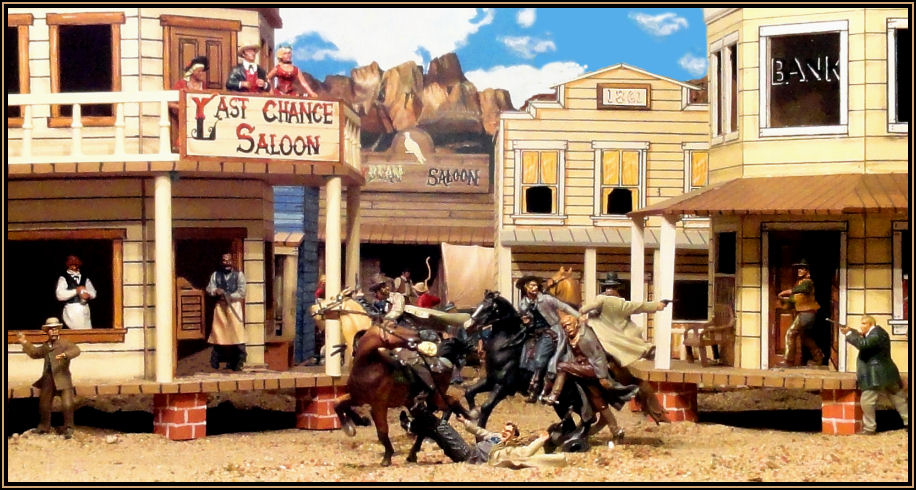 This picture from 2011 features a bunch of Black Hawk, Del Prado and personally modified figures. The buildings are by Allan Roberts and I actually painted that background.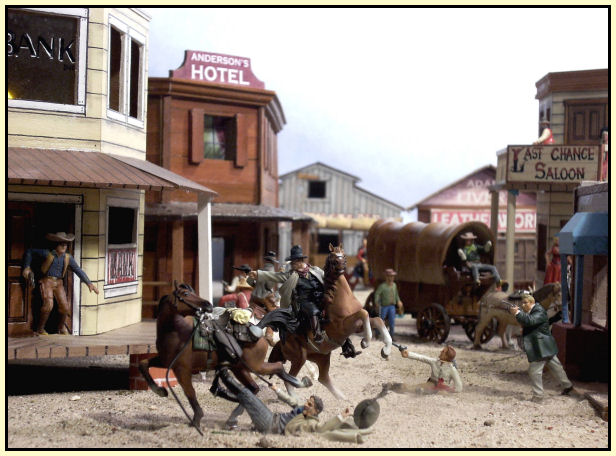 The West is getting wilder again, thanks to Black Hawk Toy Soldiers!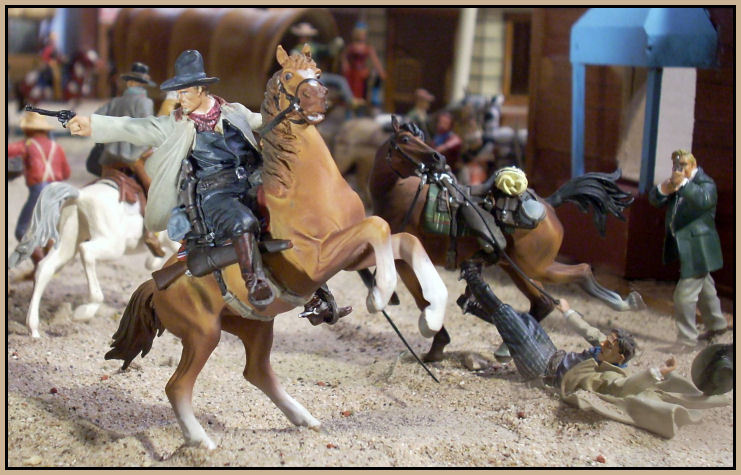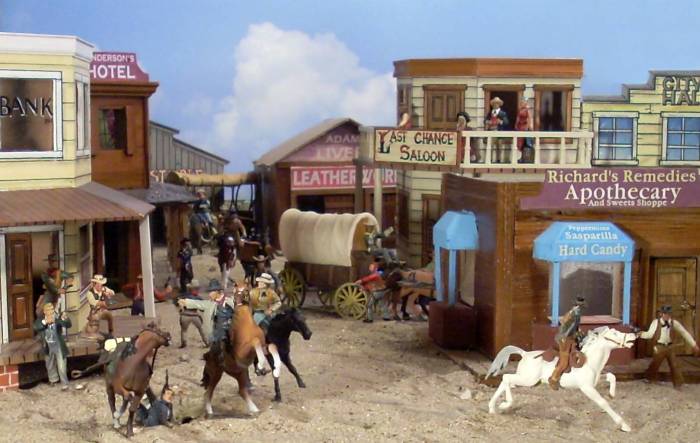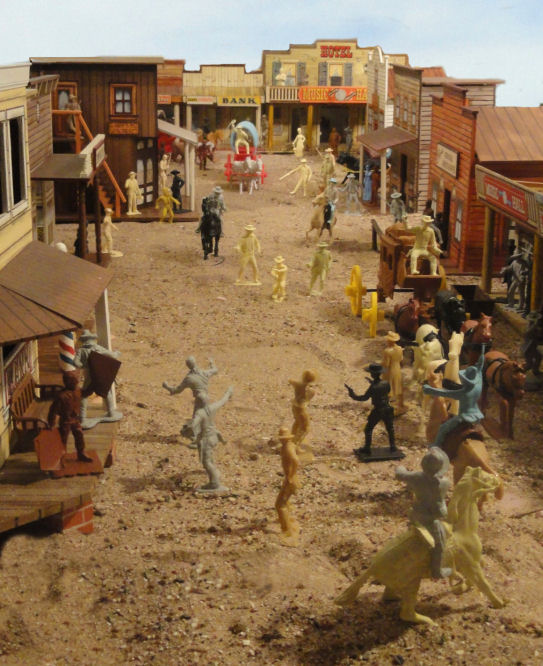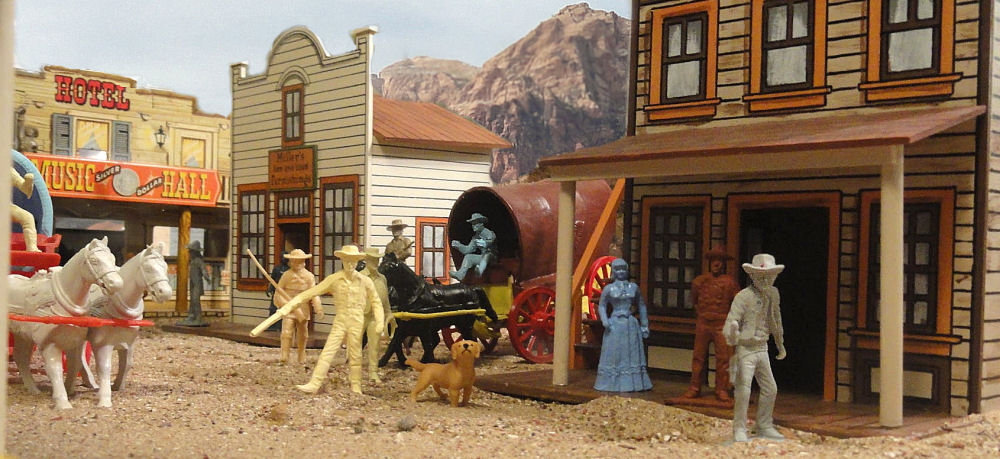 A 60 mm Roy Rogers Mineral City Set Up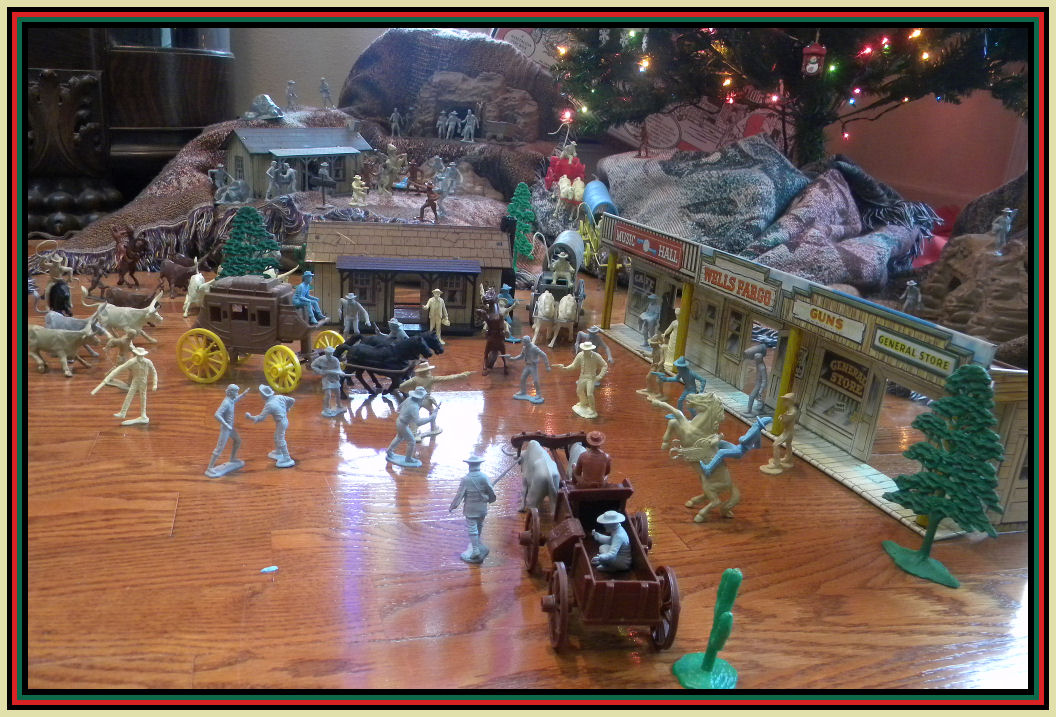 A Dreamwish Christmas