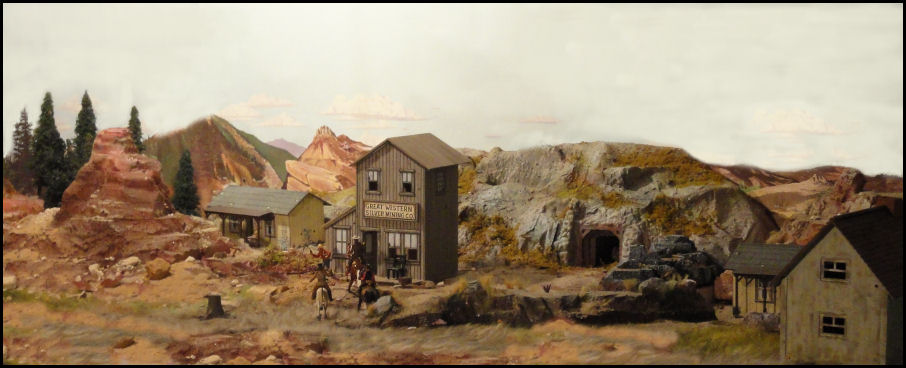 Here is my Big Western Mining Town. Enjoy.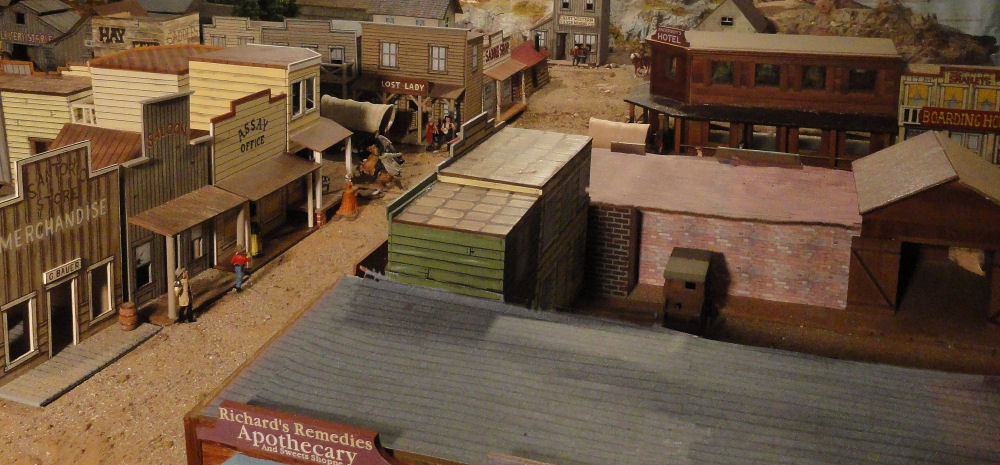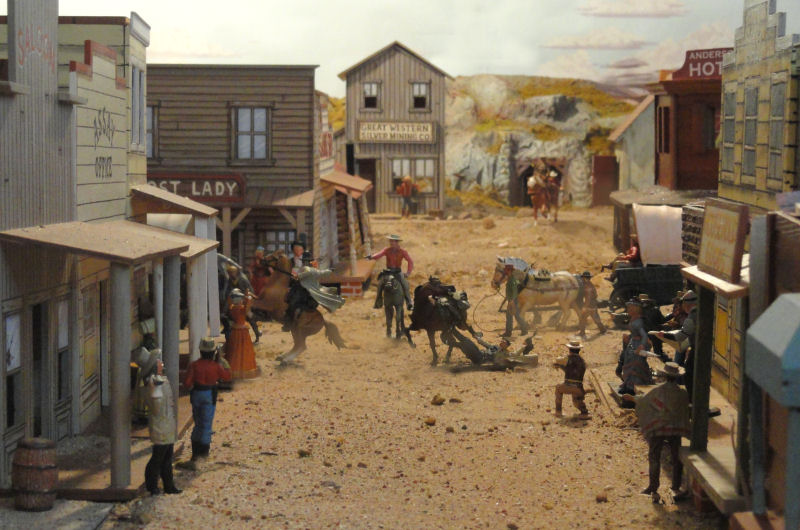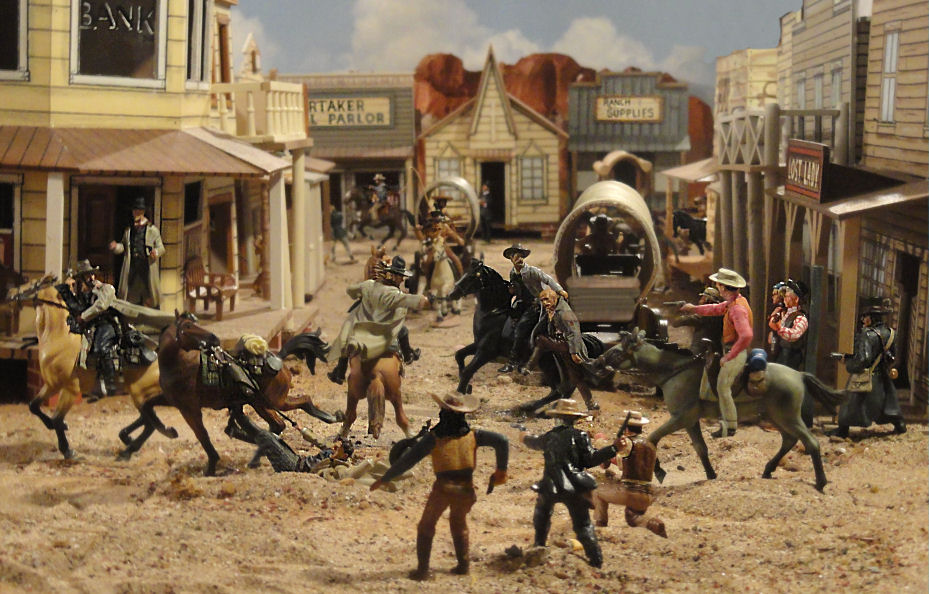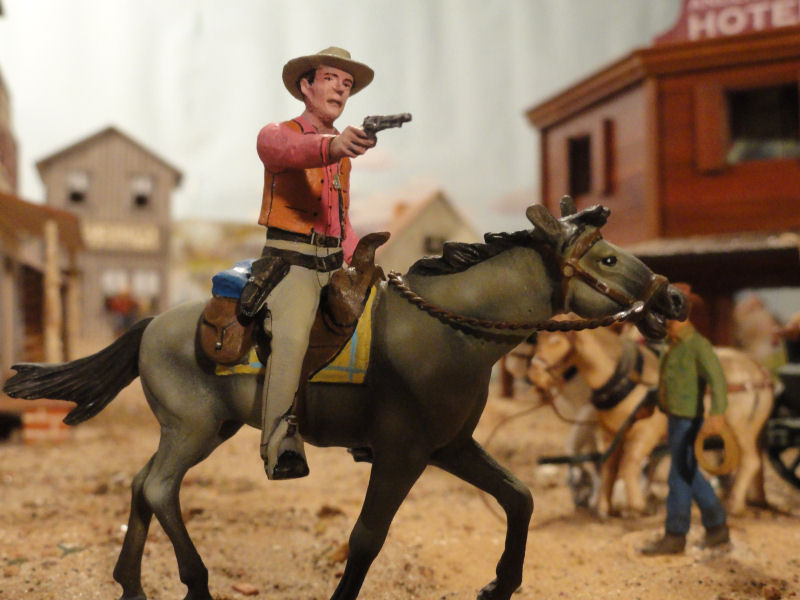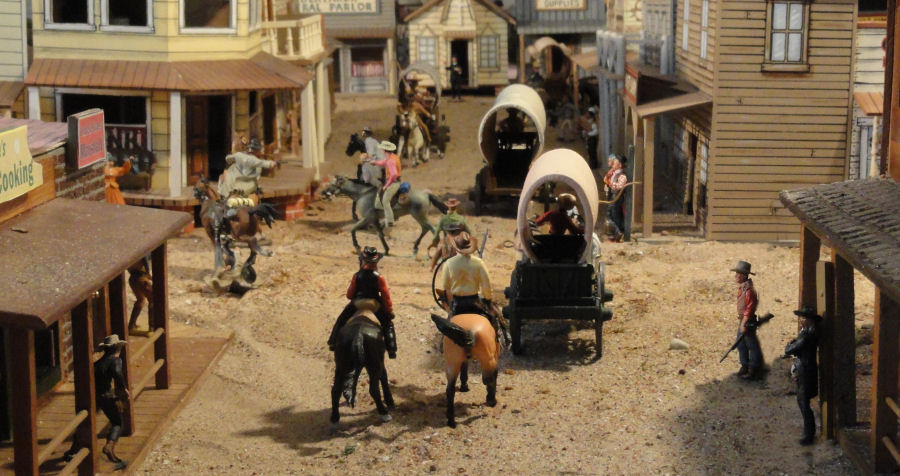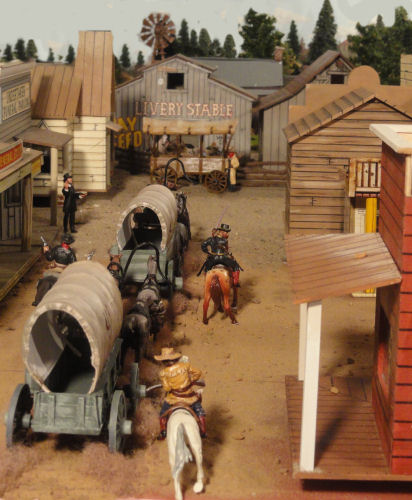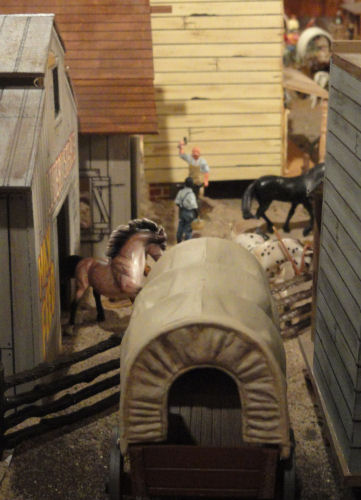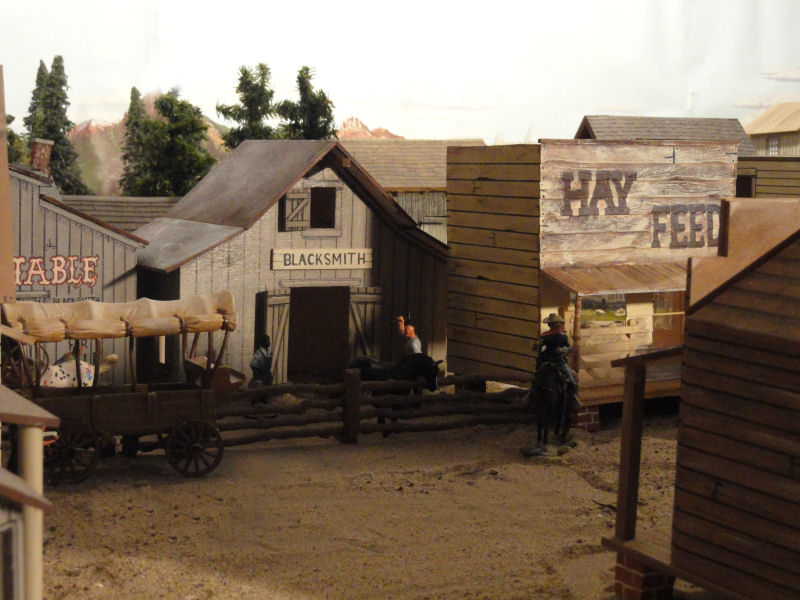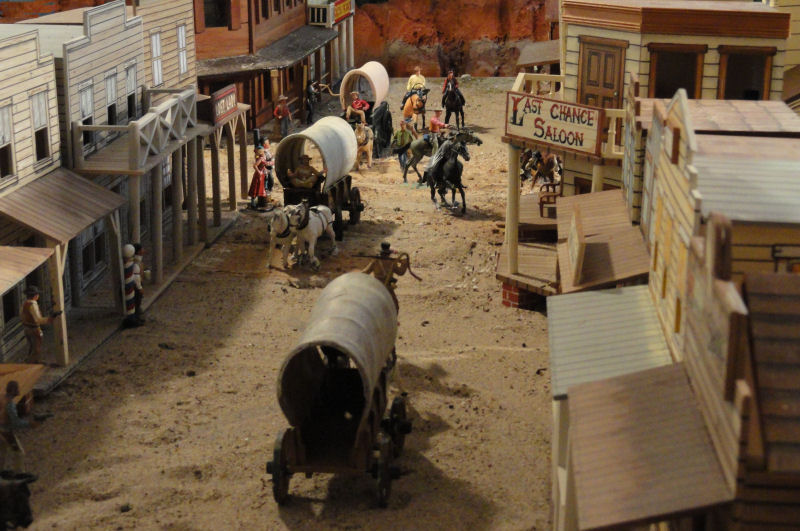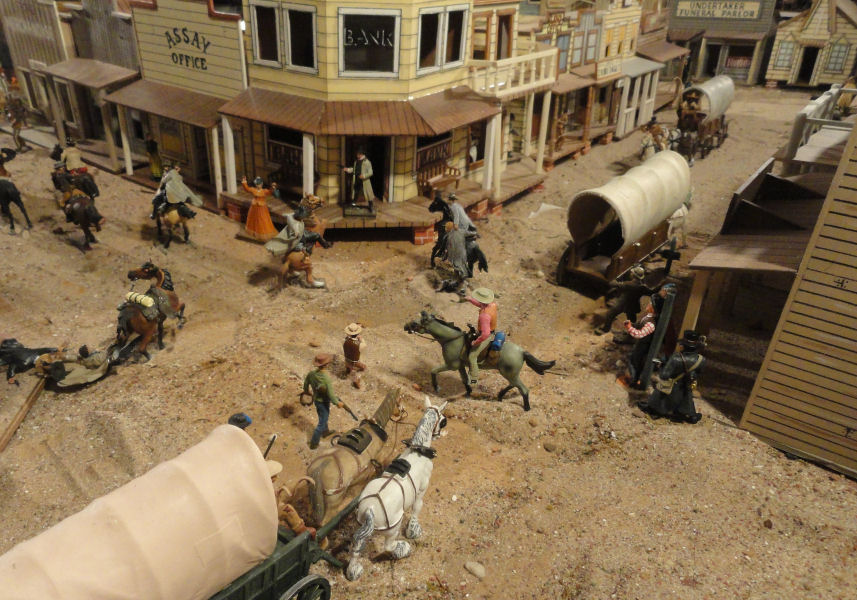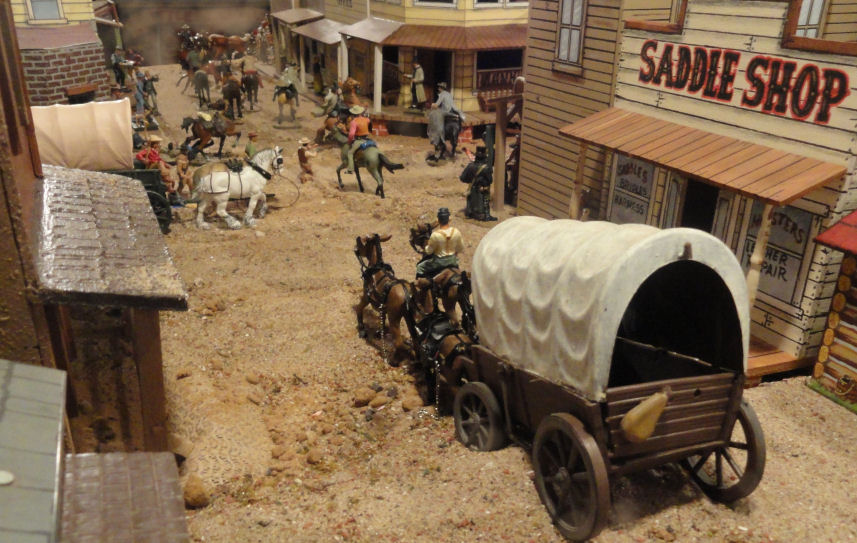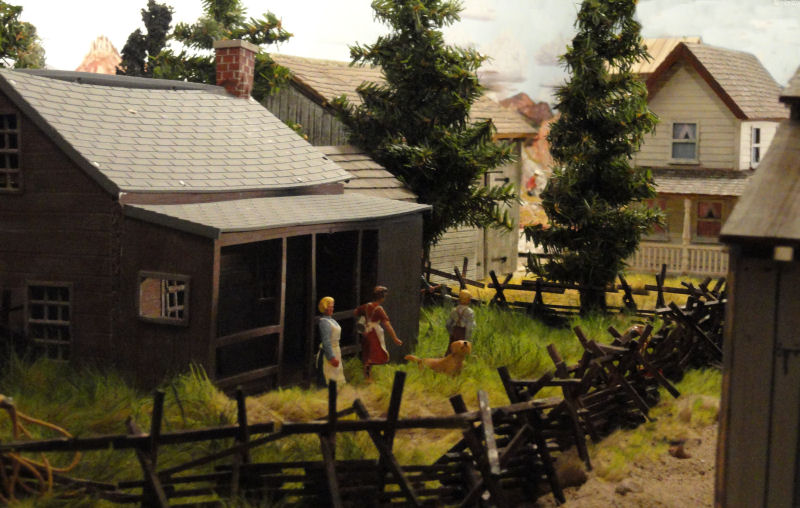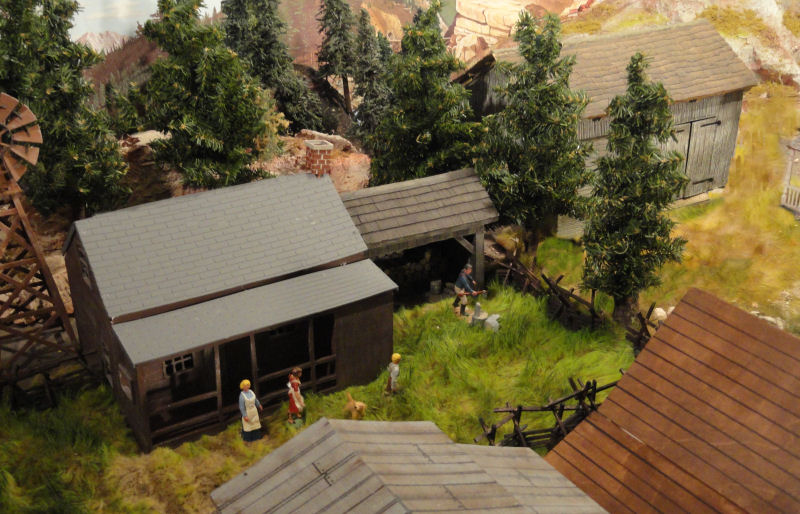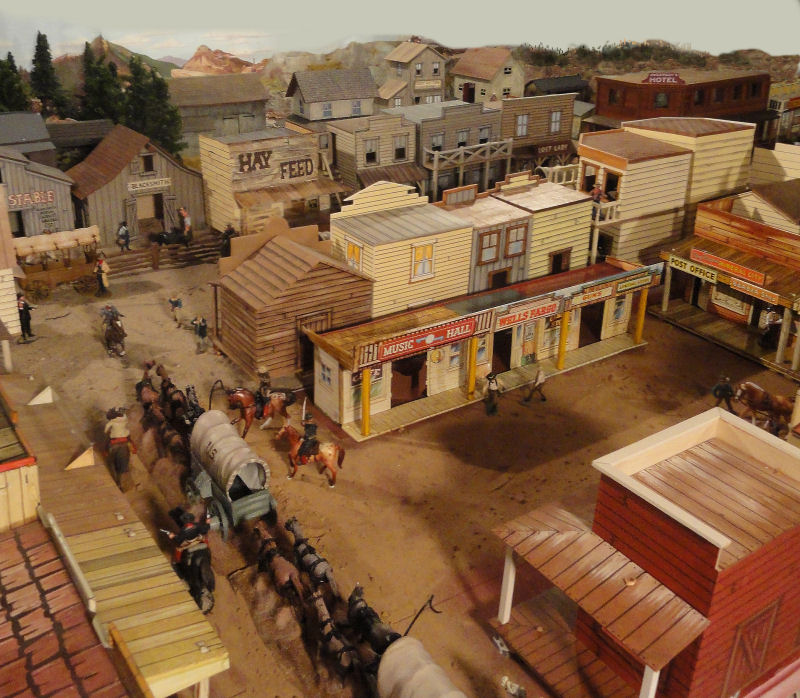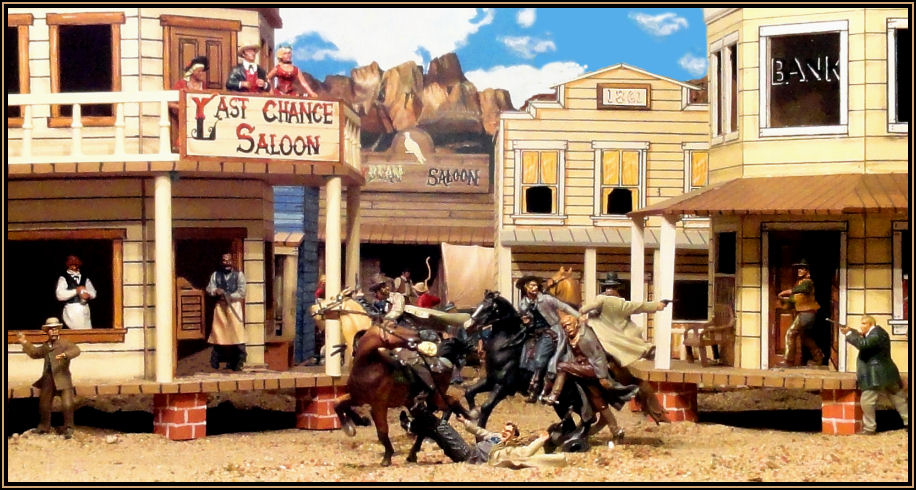 I took this shot to use a backdrop I painted in a painting class I took with my wife. I don't have the patience for it.
Western Town - Earlier Version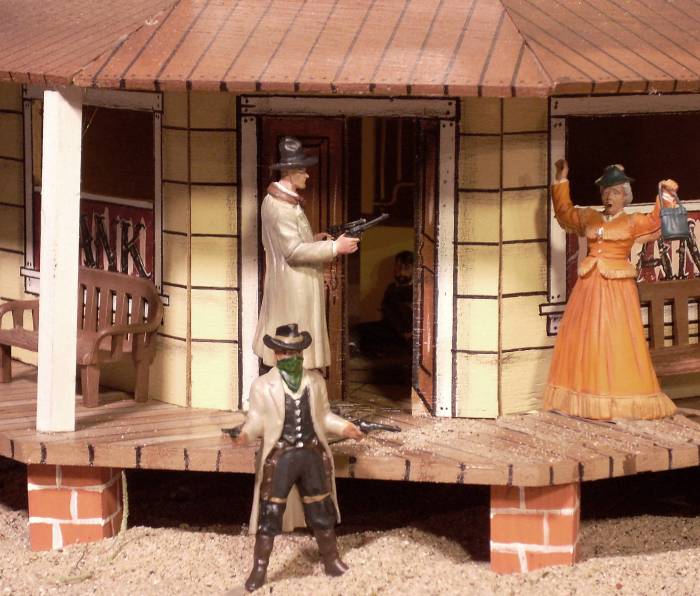 I picked up the second series of the Black Hawk Jesse James series at OTSN (2010?). I finally took the time to rebuild my Western town to give them a stage to act on. One of the great things about this series is that the figures go so well with existing Western Figures, like this Deetail bandit.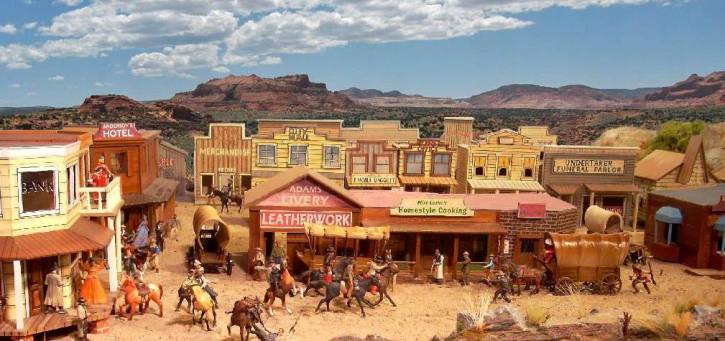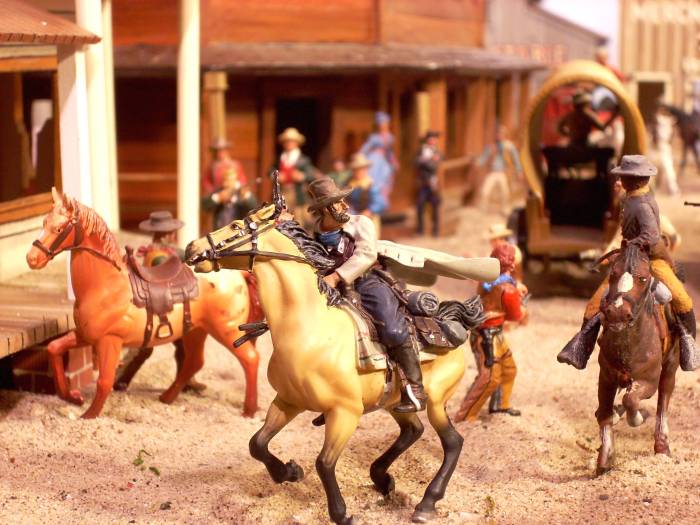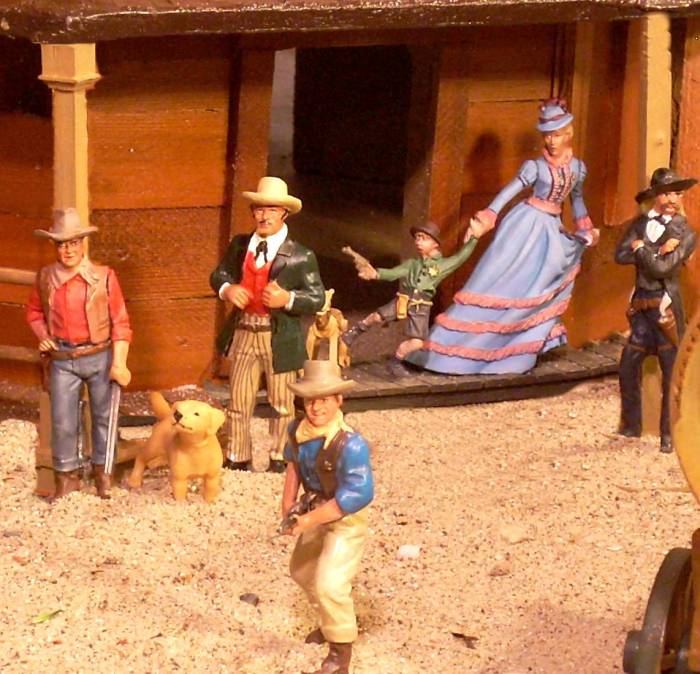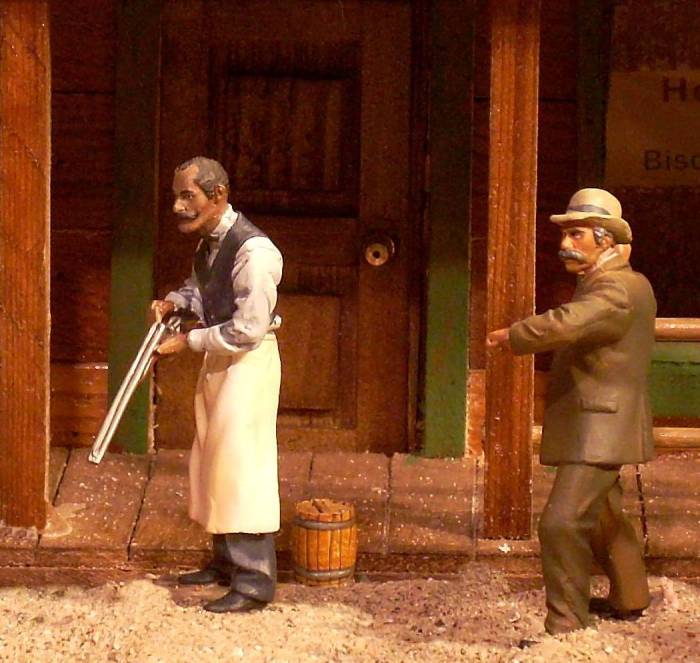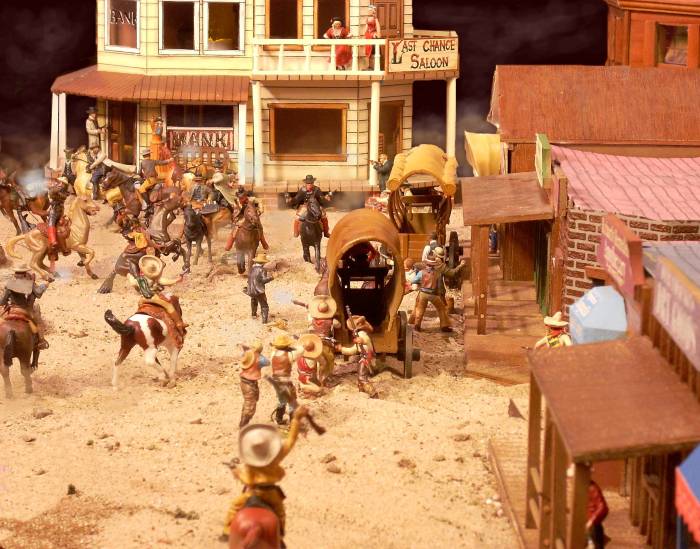 Here are some older pictures featuring the B and T Western Town Buildings.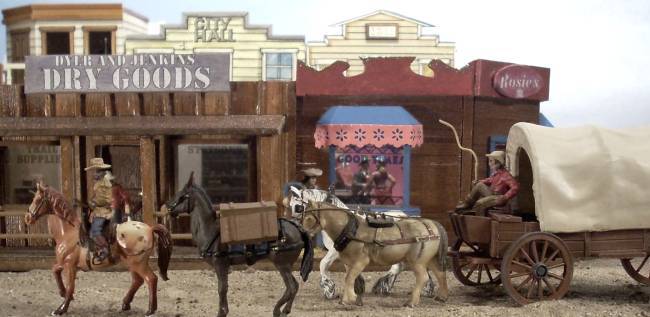 The Timpo wagon paints up nice. So do the Deetail Mexicans.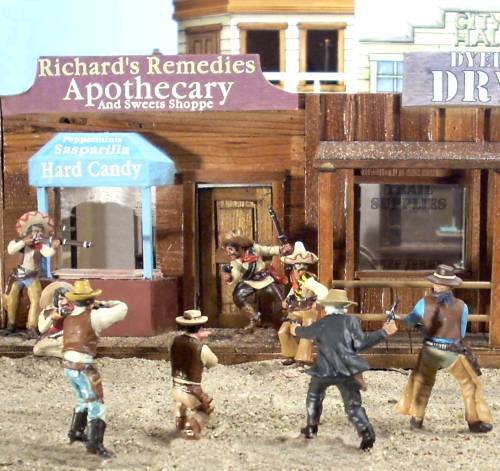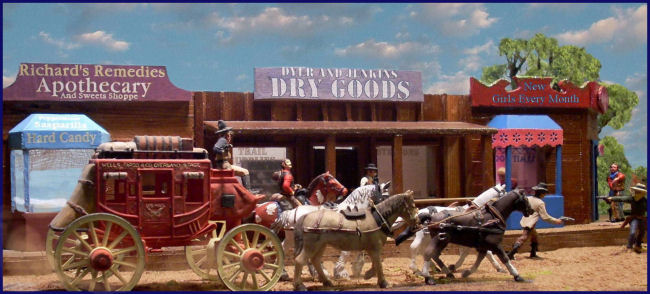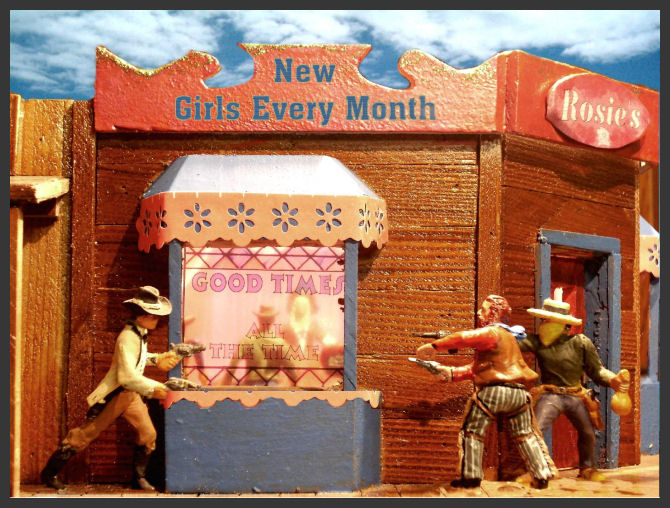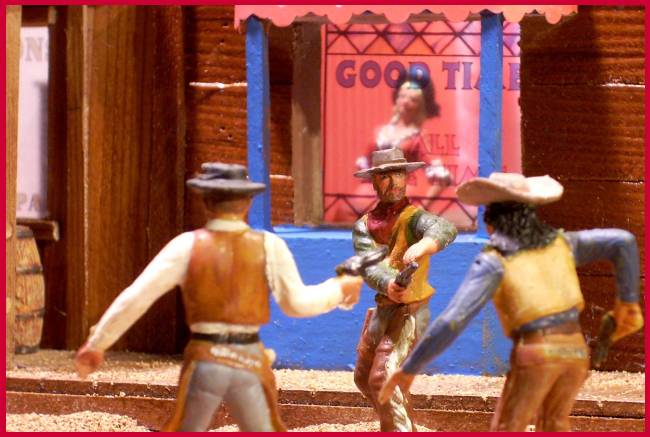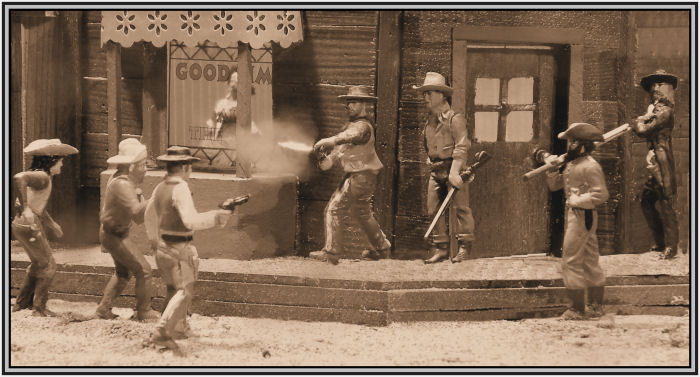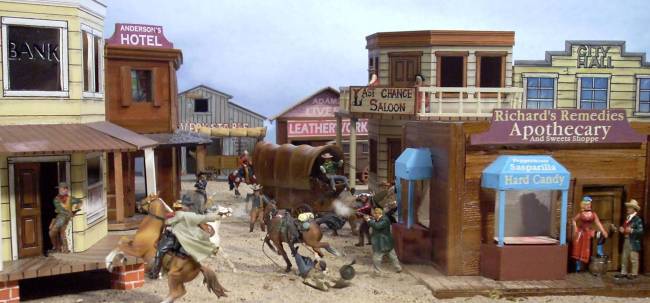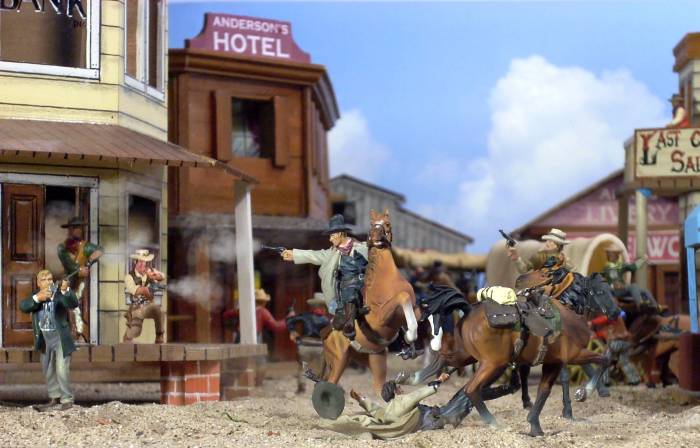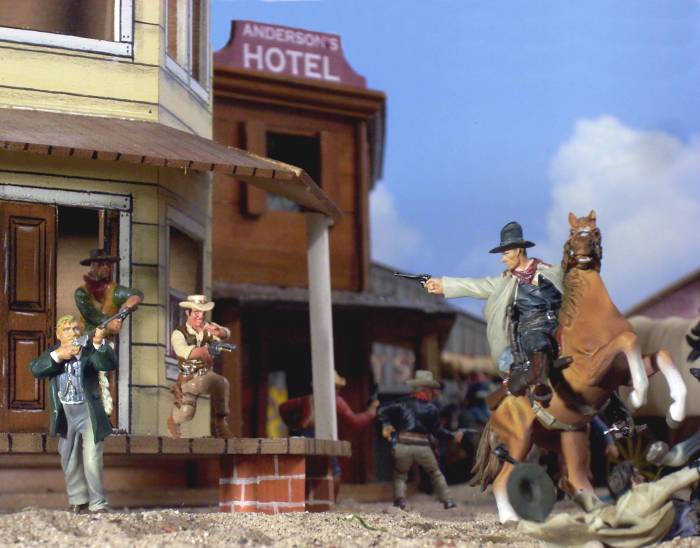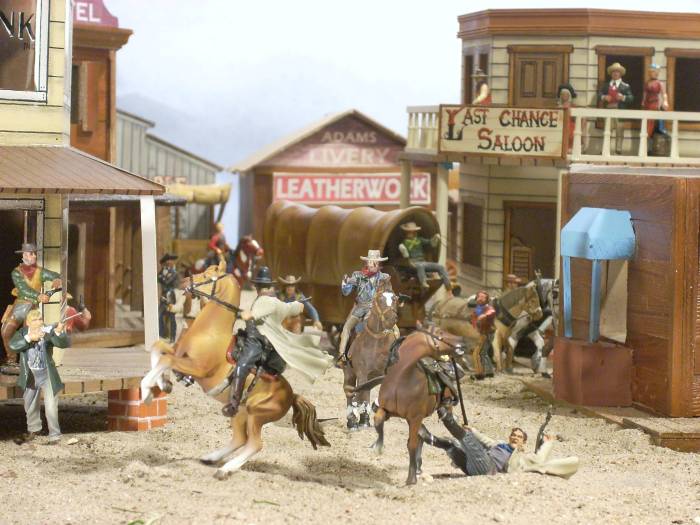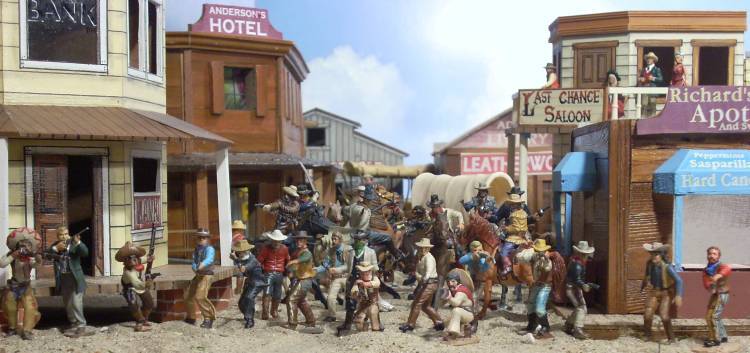 I've been painting again. A few years ago my eyes started fading on me a little and I just didn't want to strain them. But the release of the Jesse James figures and my finally getting the signage done on the B and T buildings inspired me to pick up the brush again. I am absolutely amazed at how really cool most of the Britains Deetail poses are when painted up a little more realistically. Here's shot of most of the cast. Now my decision is whether to paint up my super-cool P and P Dodge City figures or leave them single colored. I wish I could have them both ways.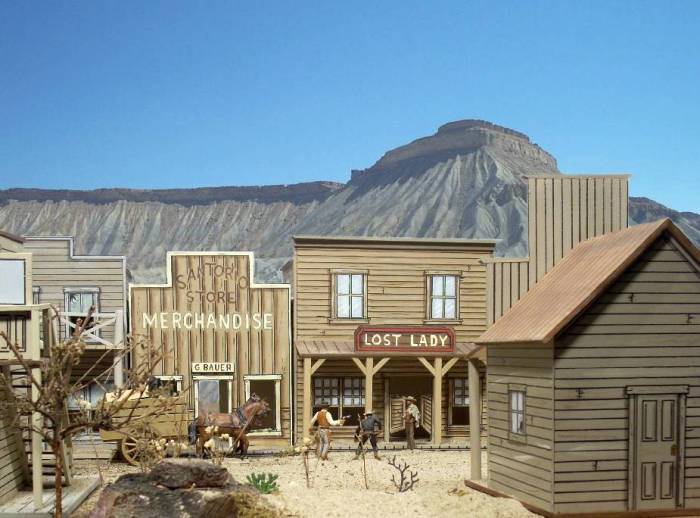 Here we go...Josey Wales vs the Long Riders.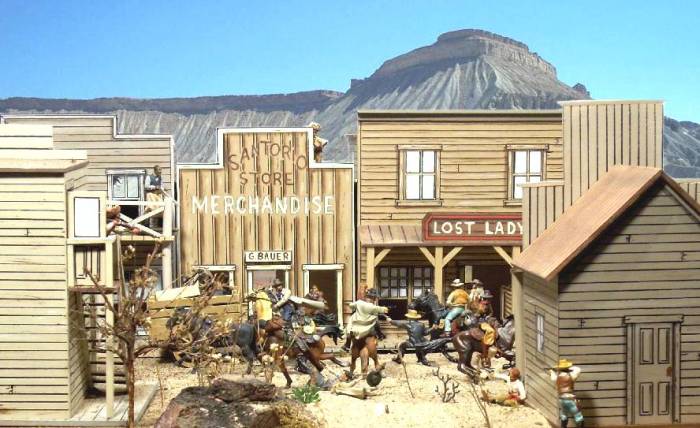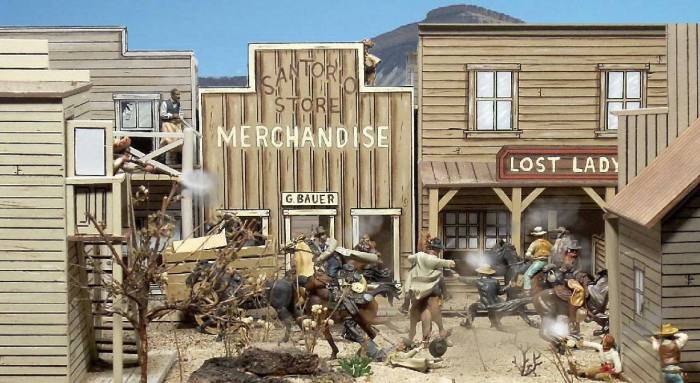 I love the Santa Rio buildings made by Allan roberts. I wish he'd make more!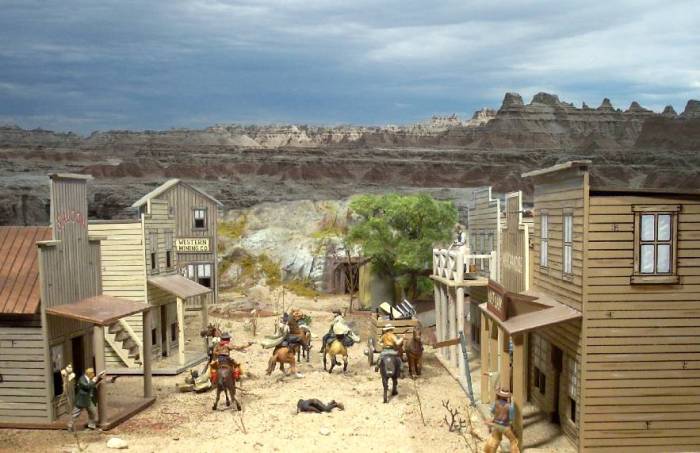 I like the way this picture came out.