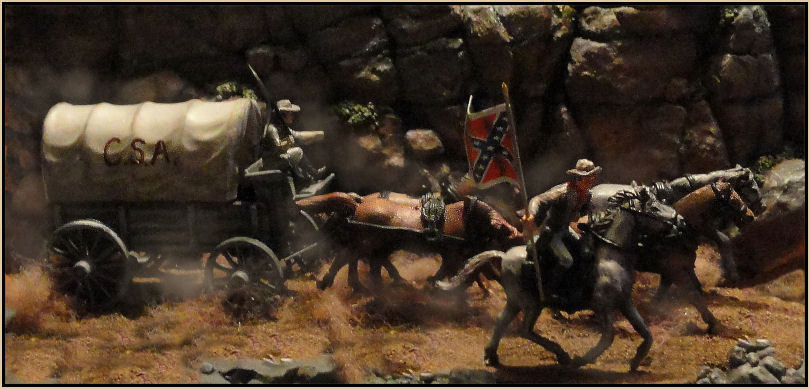 Dreams Do Come True!
Mike Luteran's Incredible Converted Wagons
The best part of my trip down to the OTSN show in 2011 was discovering Mike Luteran's incredible converted Marx wagons, beautifully painted, with custom harnessed horses. I have dreamed of creating a piece like this...but he did it. He had four of these...two CSA and two USA. I bought 'em all. I am one happy playset addict. I also picked up Traverse Dioramics' mountain pass scenic piece. I thought it set this masterpiece off beautifully.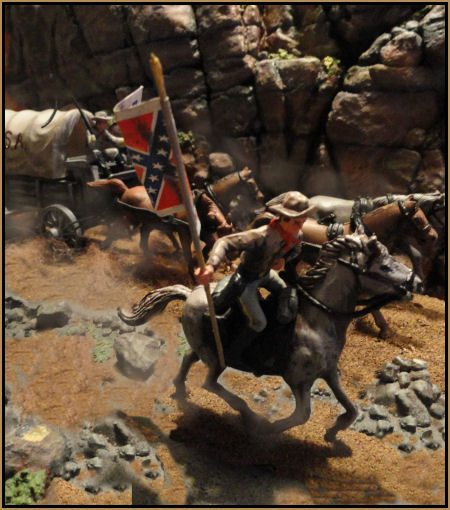 He also had a few painted plastic figures. I couldn't resist this Reb flagbearer.
Dreams do come true!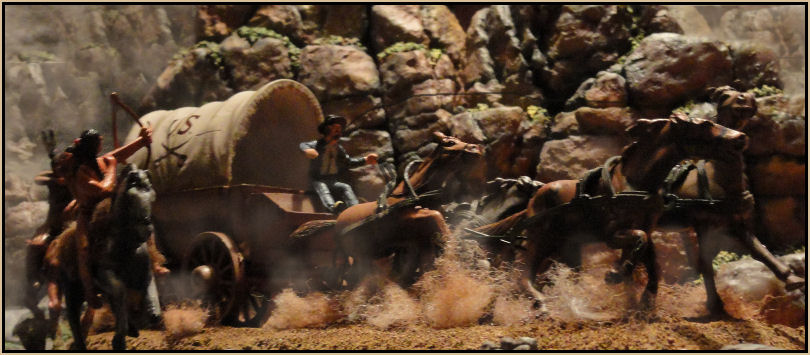 Here's a 7th Cavaly version.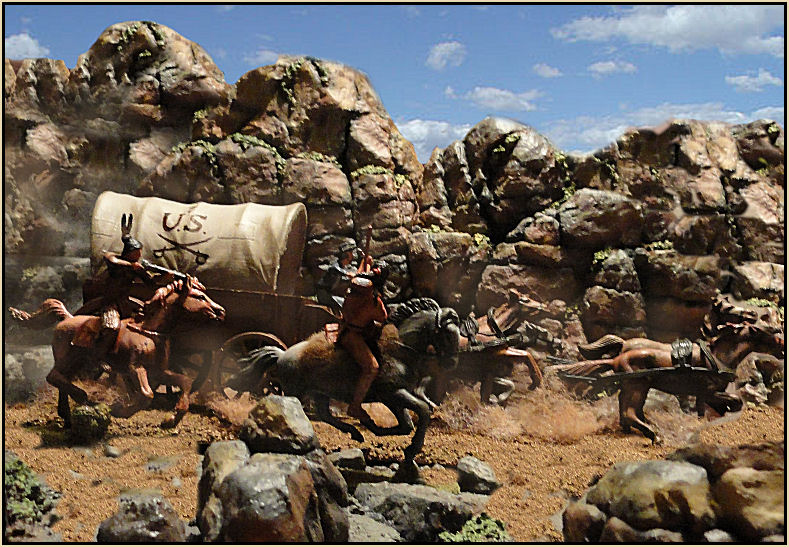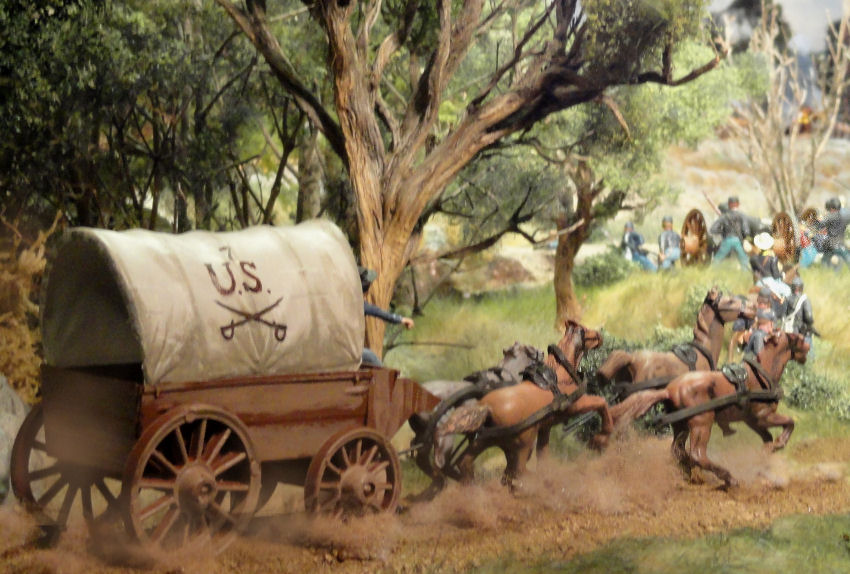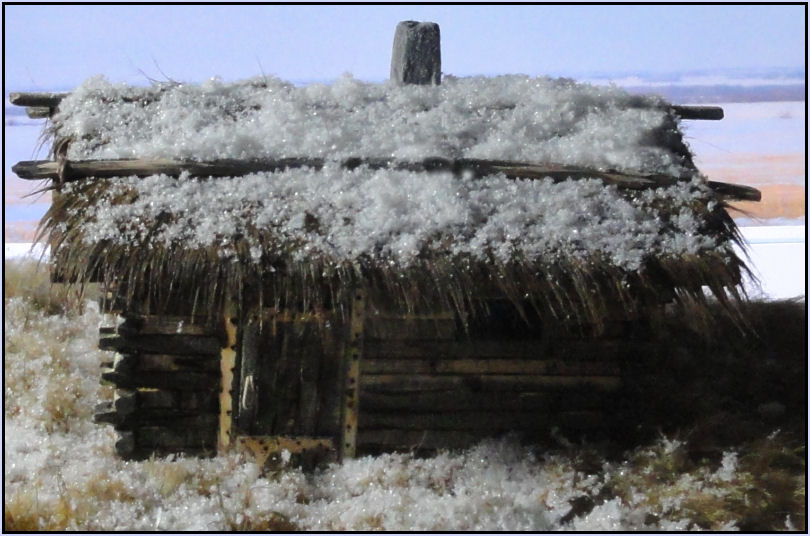 Mikeis most know for making incredible buildings and medieval Seige Machines out of wood. I picked up this Trapper's cabin.