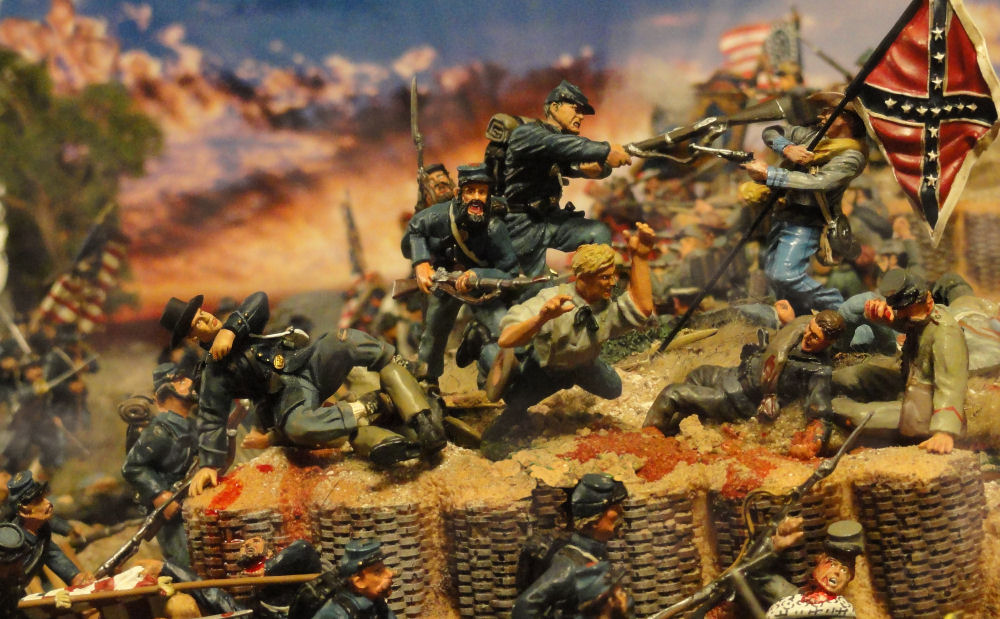 The Civil War...As big as I can make it
1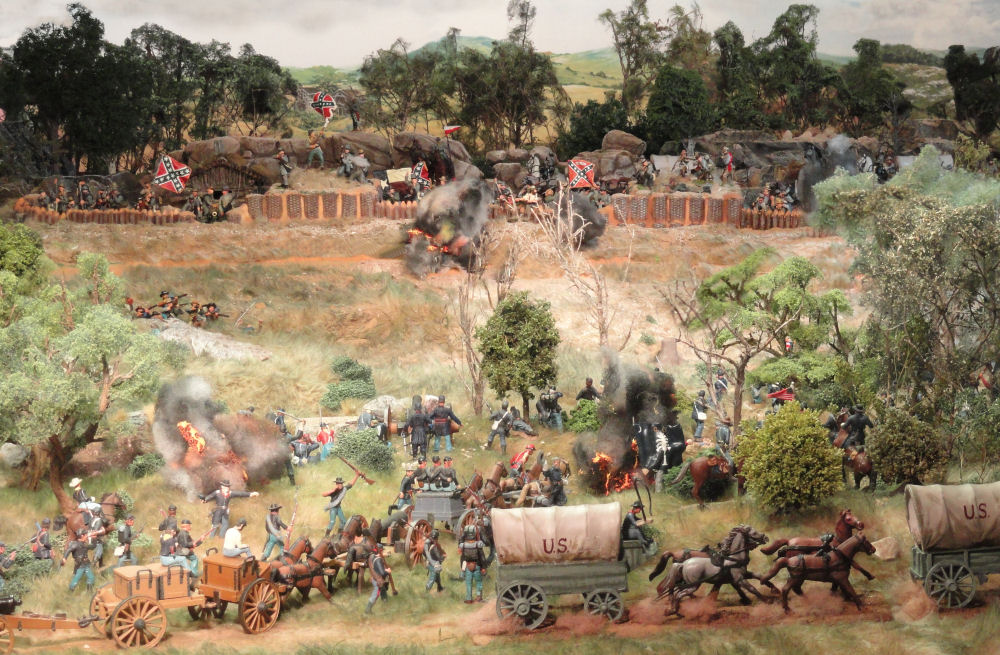 This is the beginning of one of the largest set-ups I've done. I hate to think about how much money I've spent over the years buying stuff with a set-up like this in mind. I think it was getting my hands on the great scenic pieces from Traverse Dioramics that got me inspired. I really love the depth the backdrops provide. I also really like the Devil's Den Rock Formations. A little later, as the scene develops, you'll see some more great pieces from Traverse.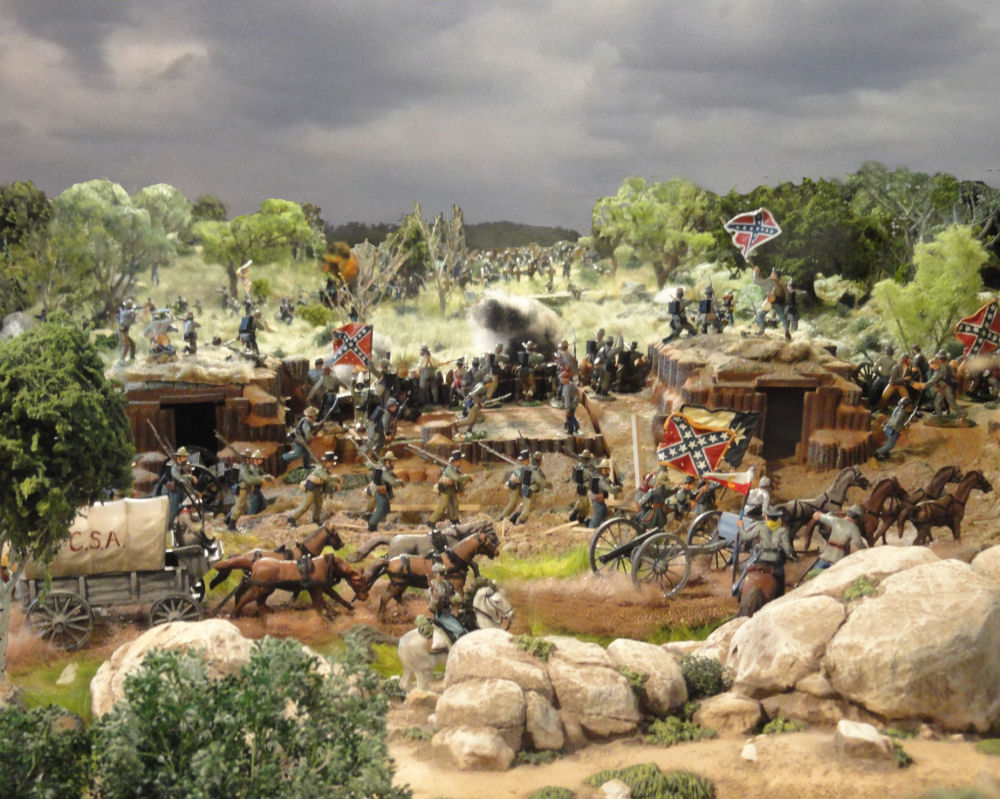 The earthworks from Conte's Civil War playsets are the central feature of this set up. The backdrops and the Rock formations by Traverse Dioramics are key components to the series of pictures. The wagons and the limber pictured above were painted and converted by Mike Luteran.

Here at the beginning I have my painted plastic Union troops advancing on the Confederate fortifications manned mainly by Conte troops.
I picked up this caisson unit from Charles Moore years ago....for such a time as this.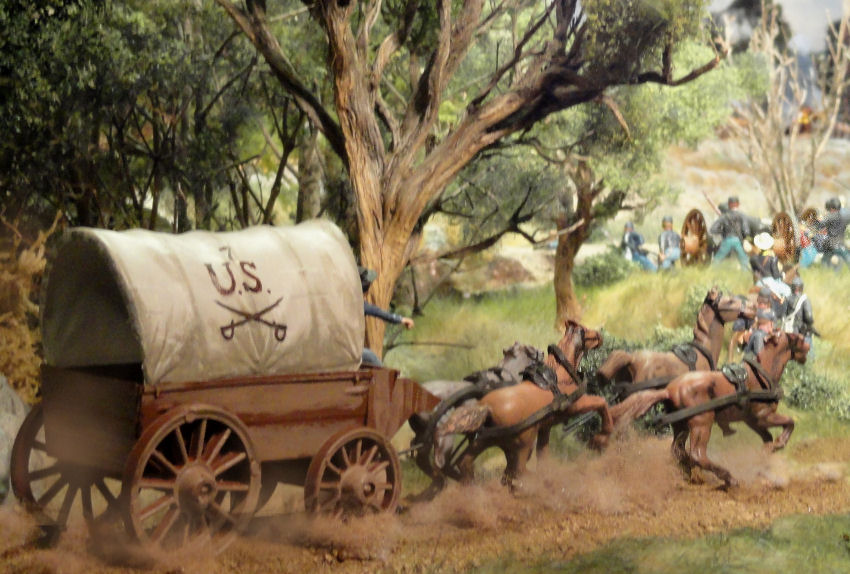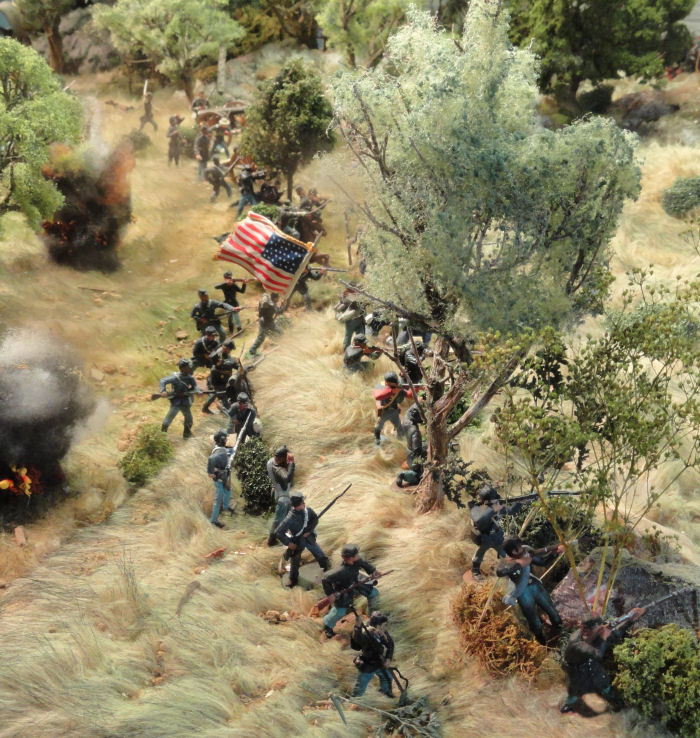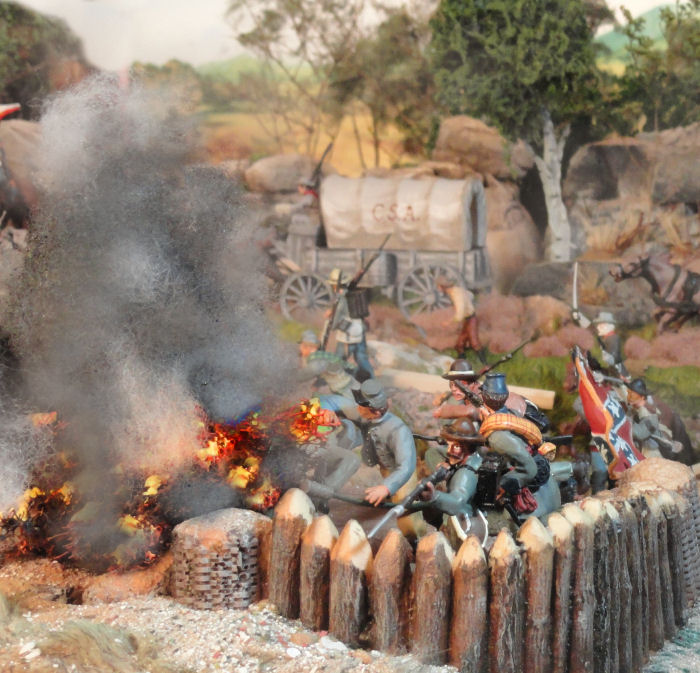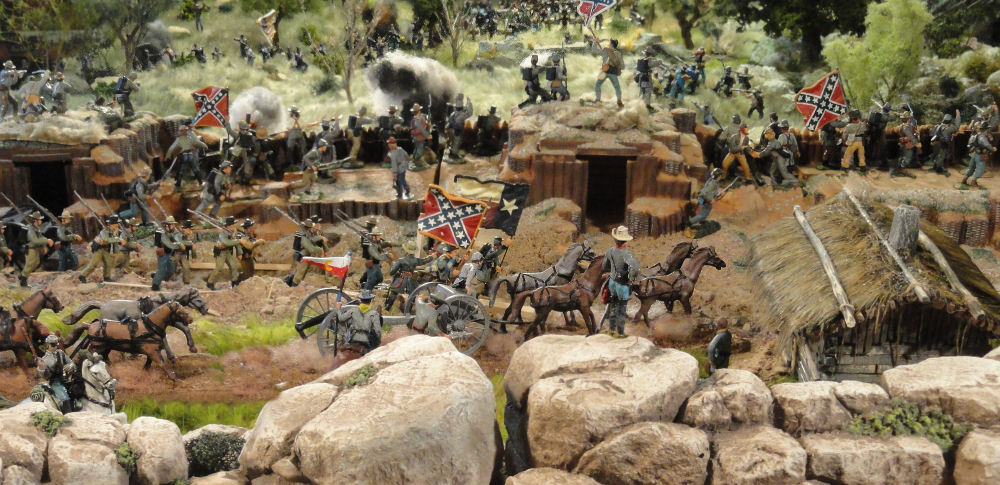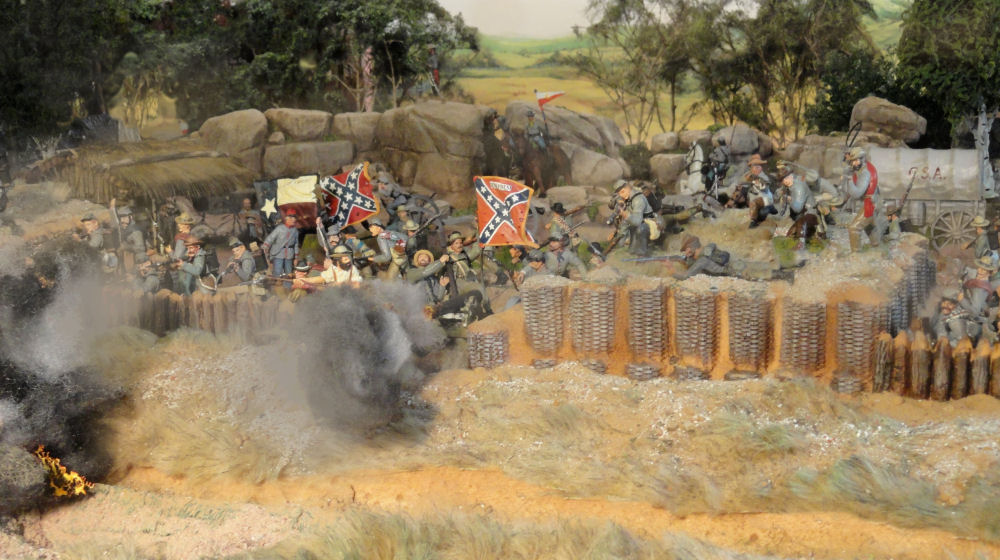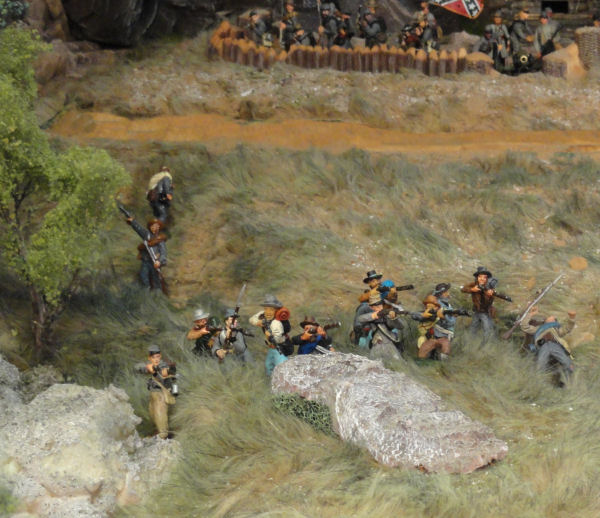 A few skirmishers, mostly form TSSD, try to slow down the advance.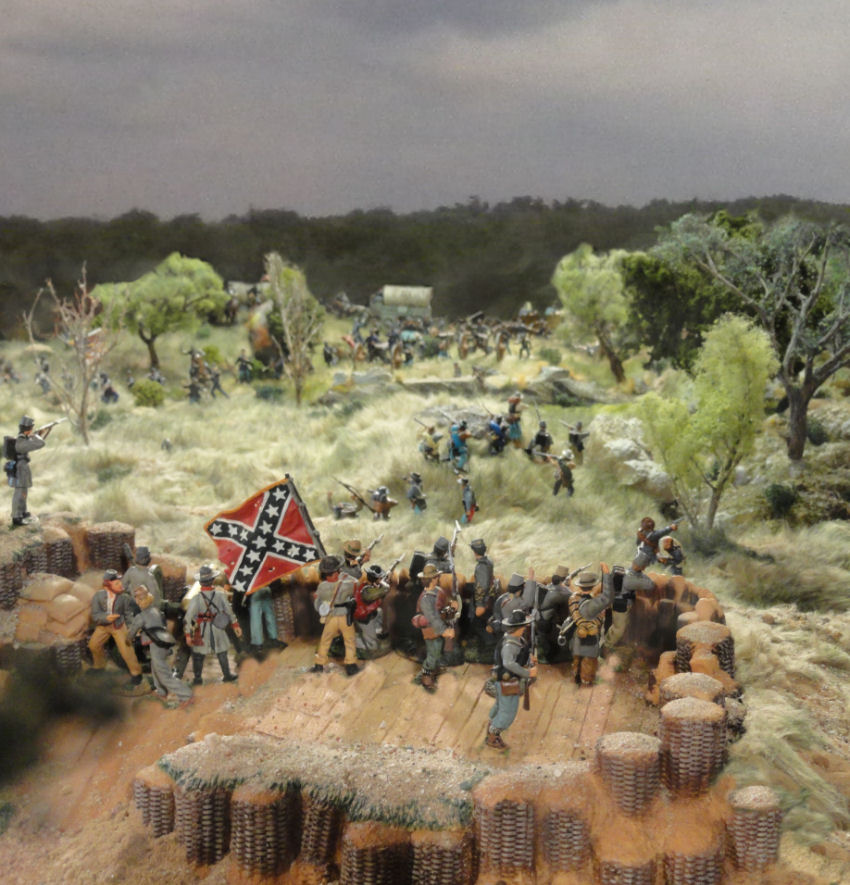 PART TWO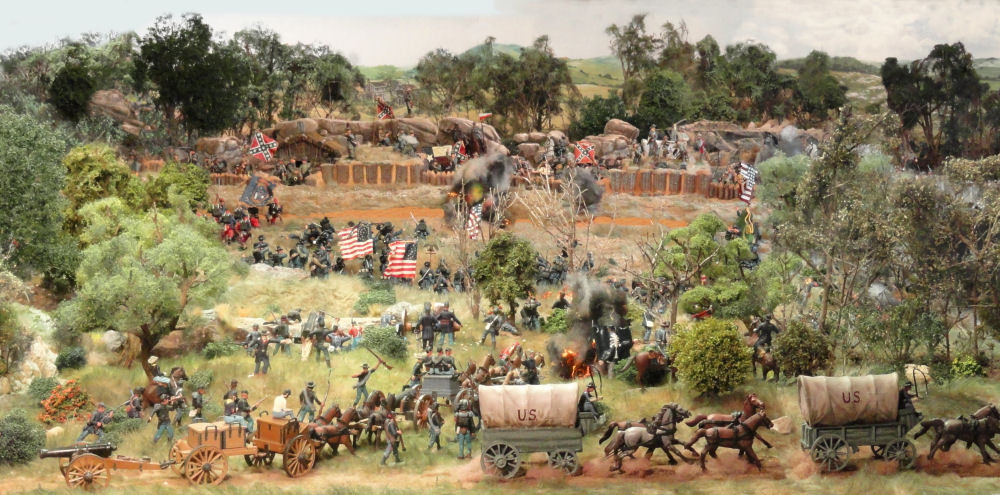 I brought in as many of my Union Troops as possible for the advance on the works. The Irish Brigade is on the right, The Iron Brigade is in the middle. The 5th New York is on the left.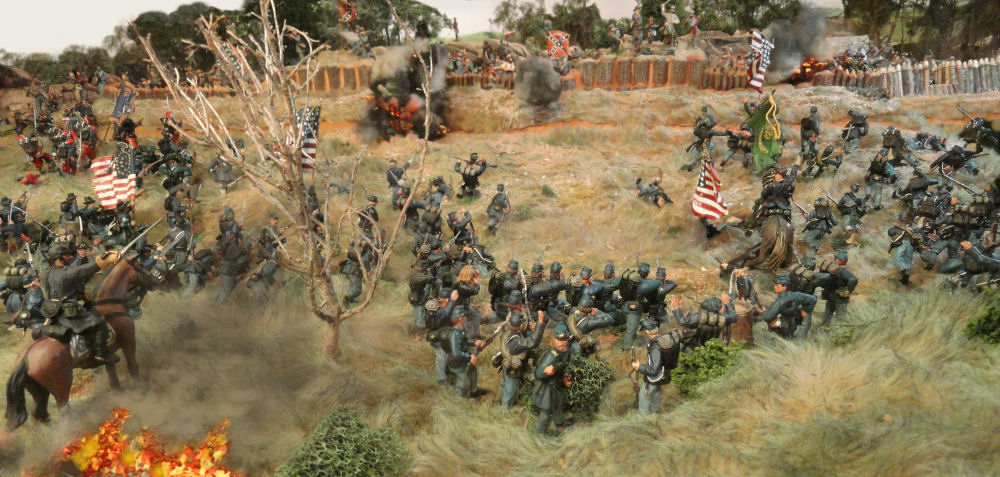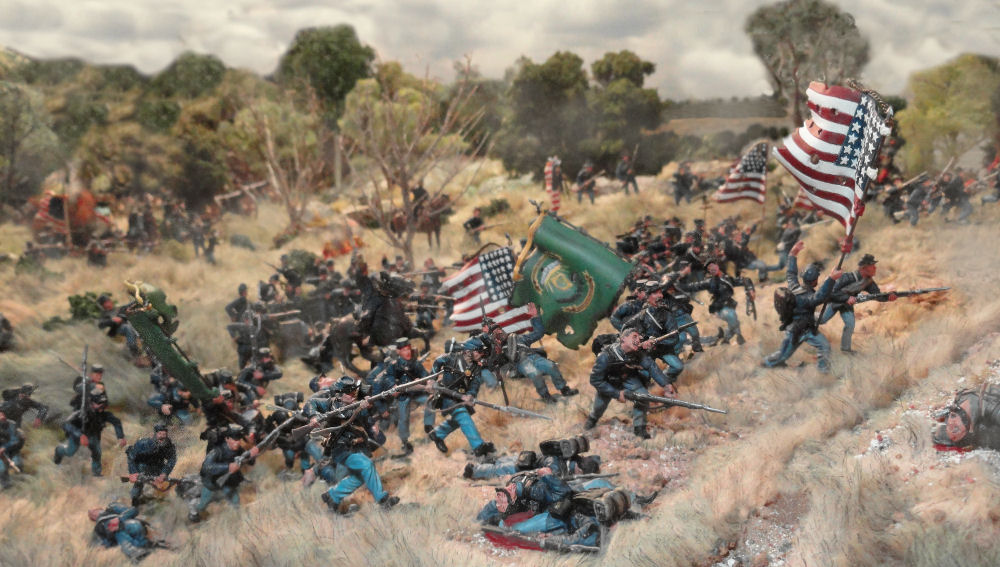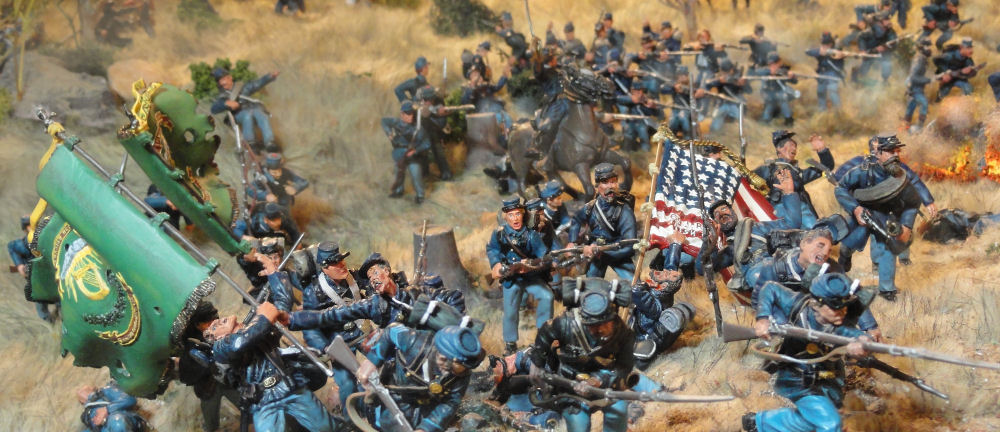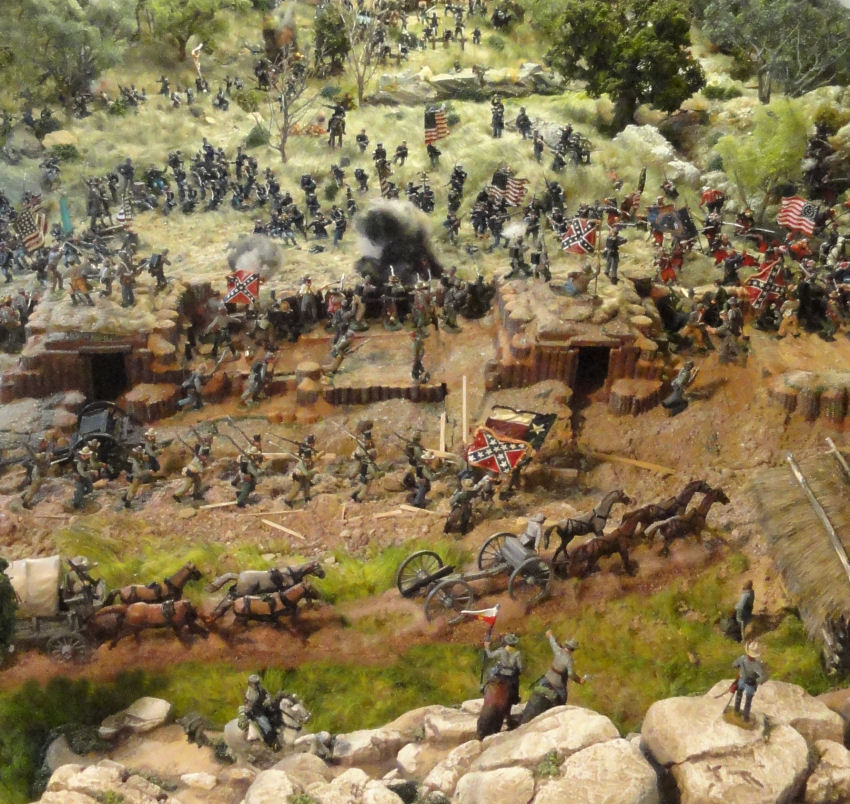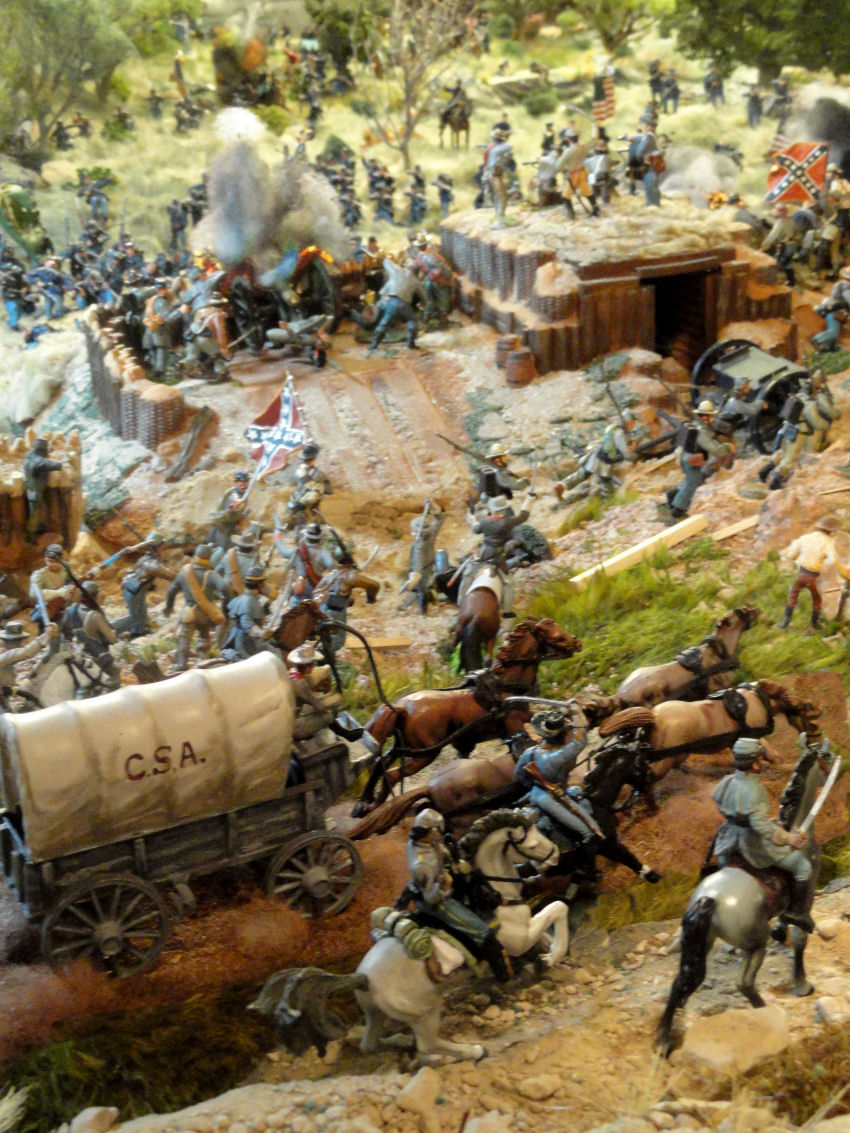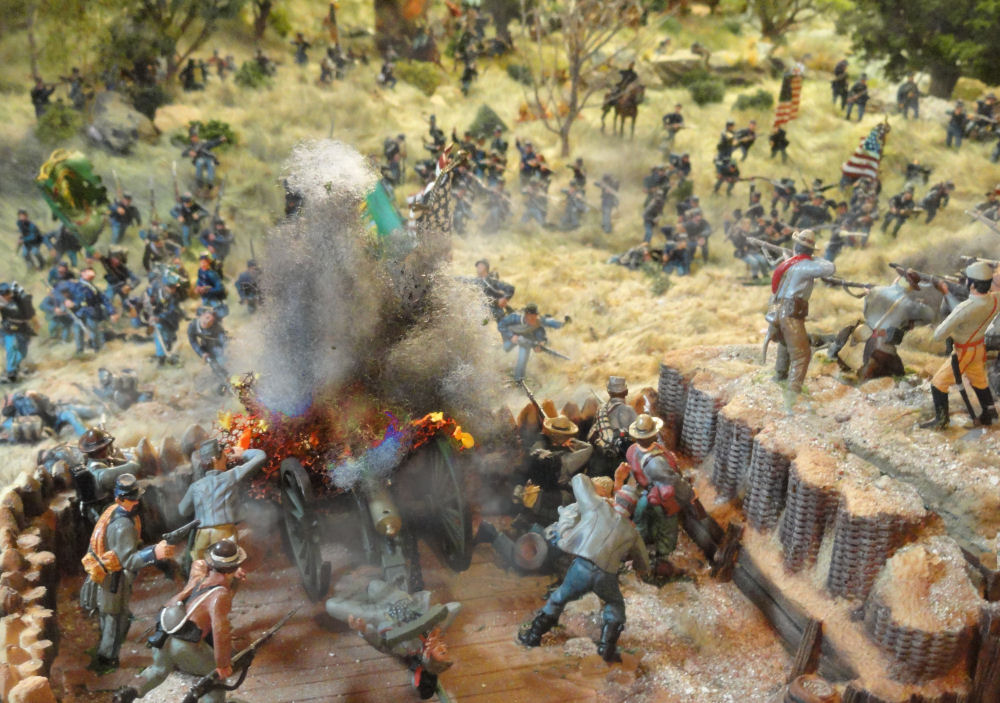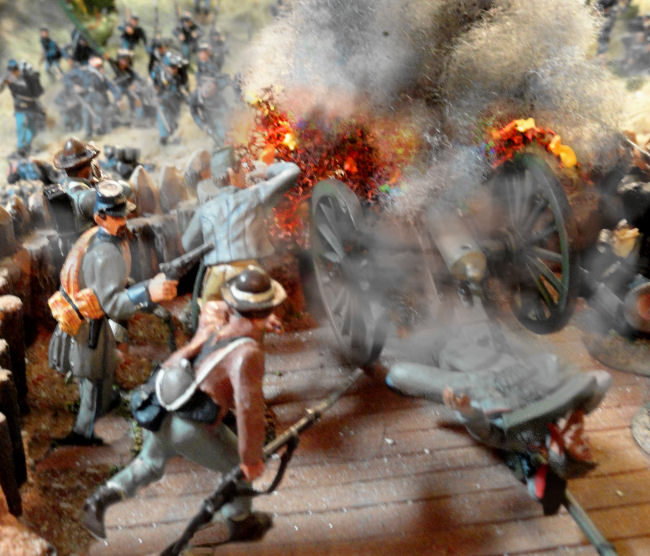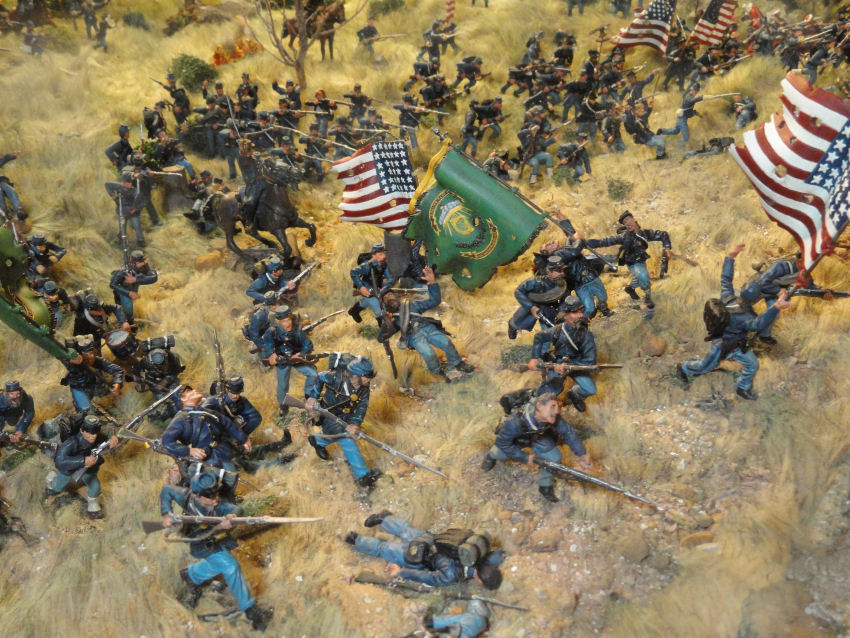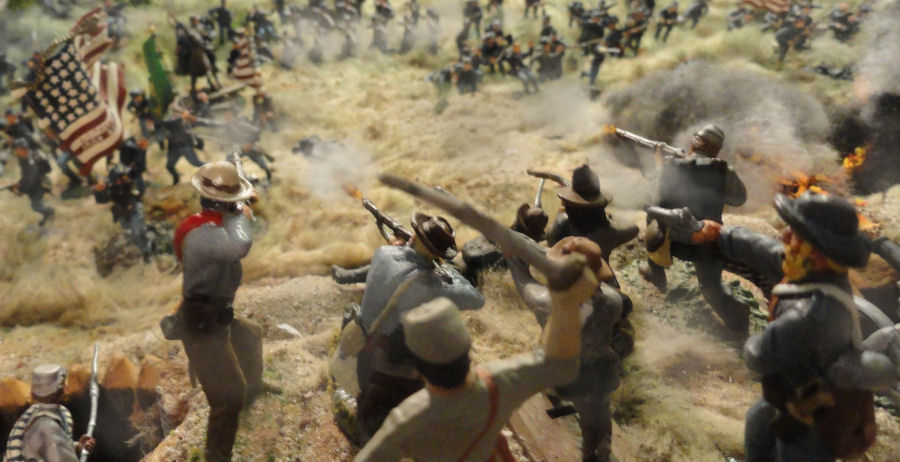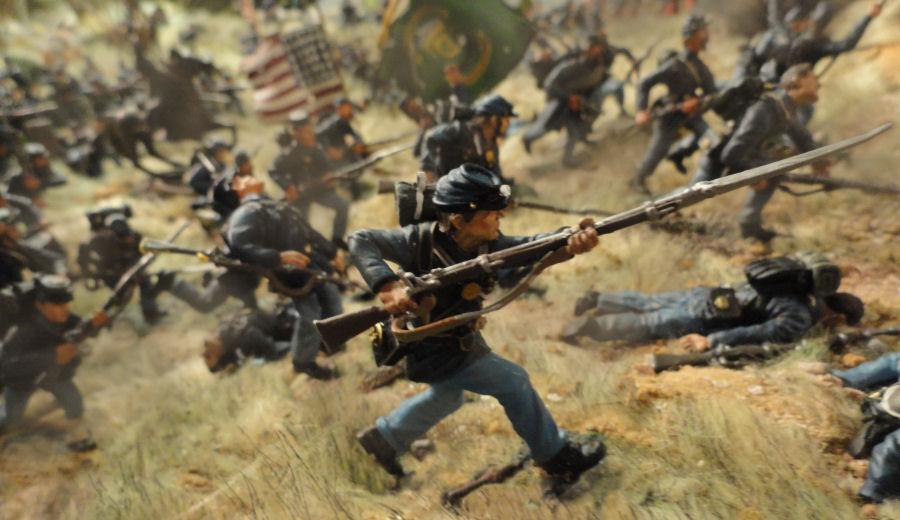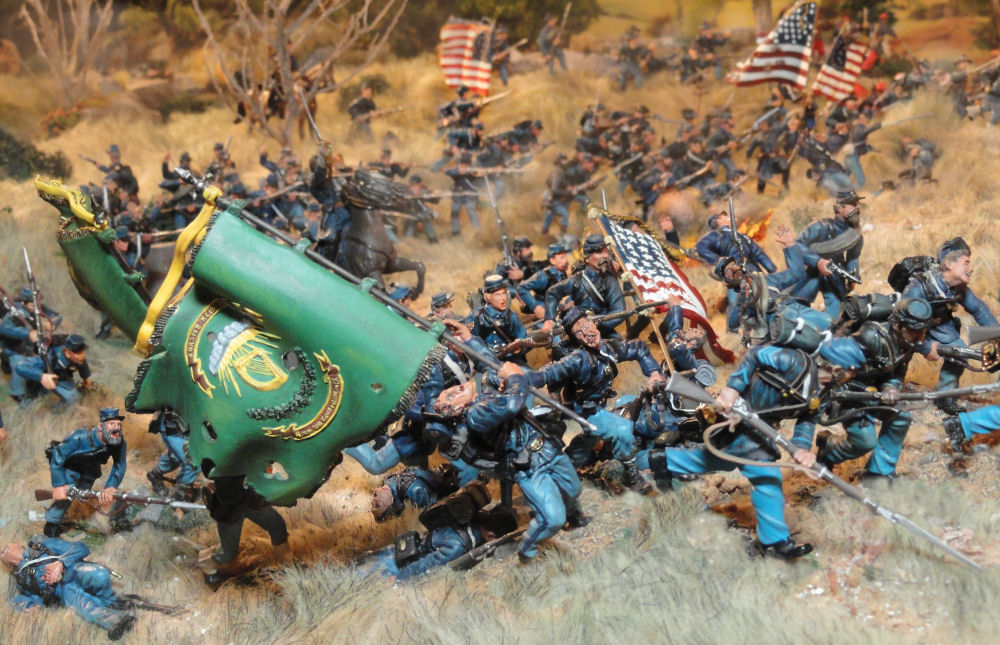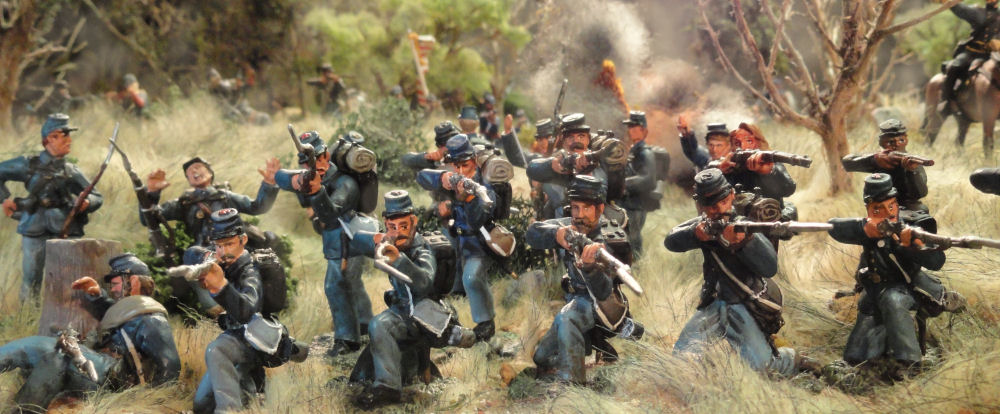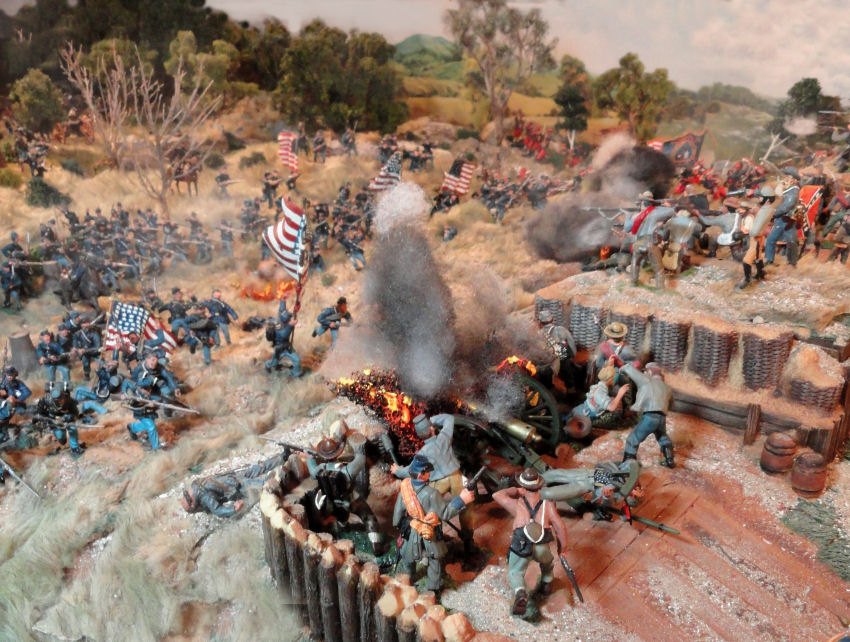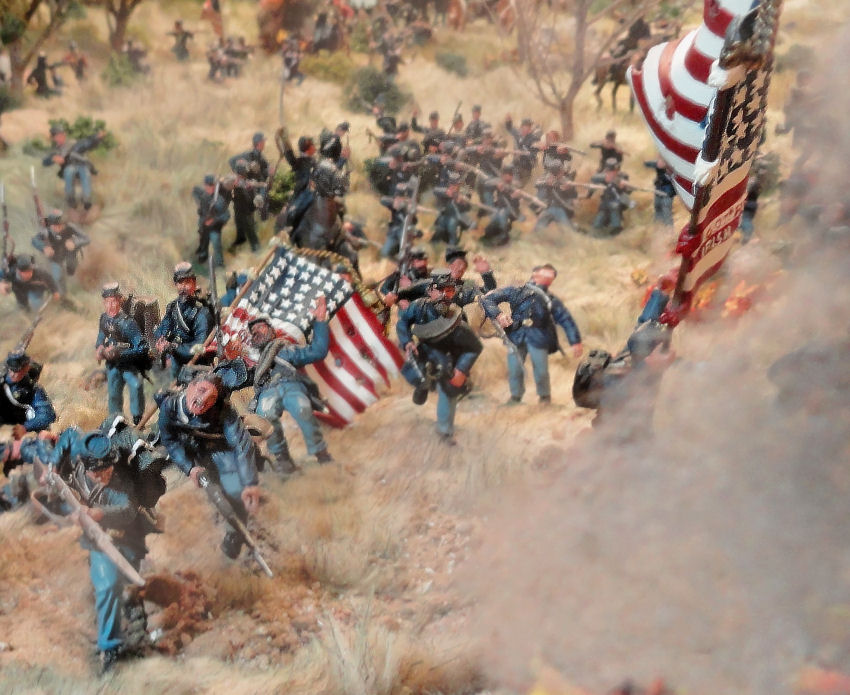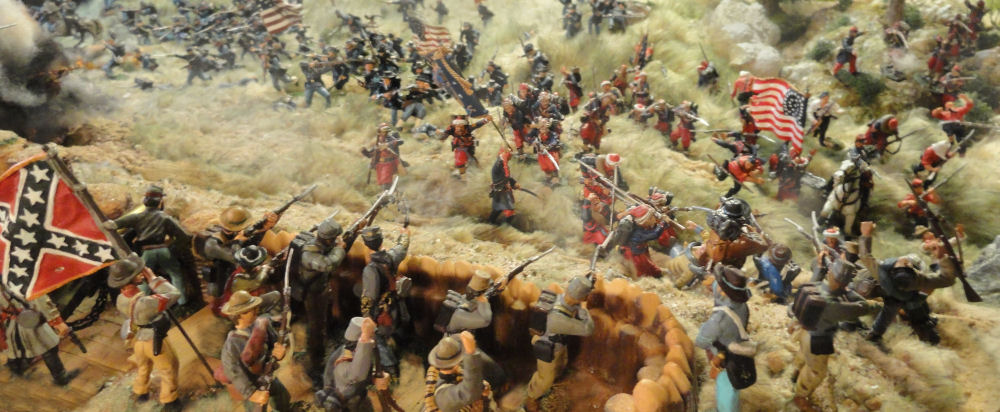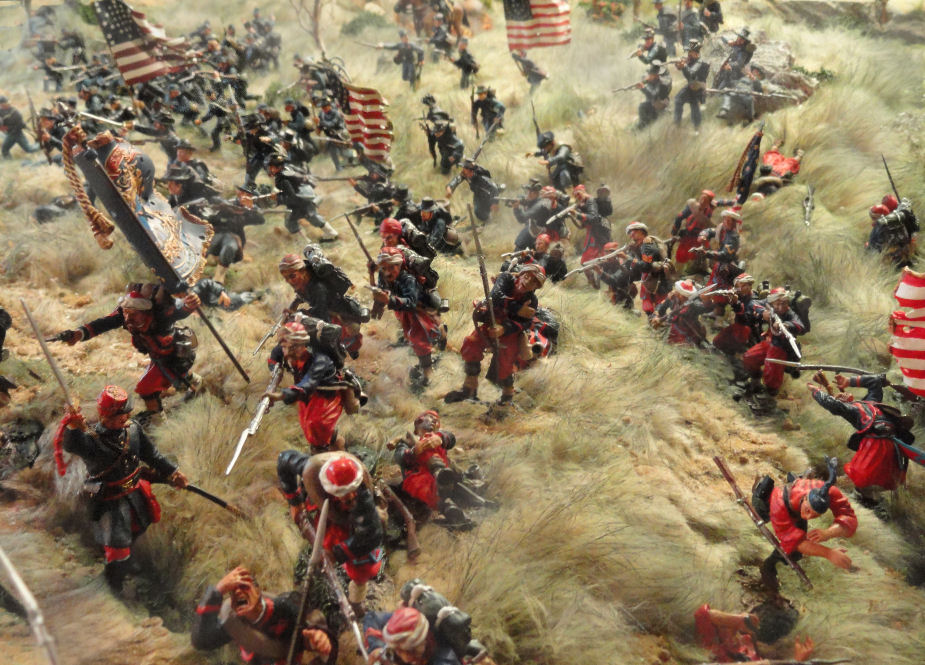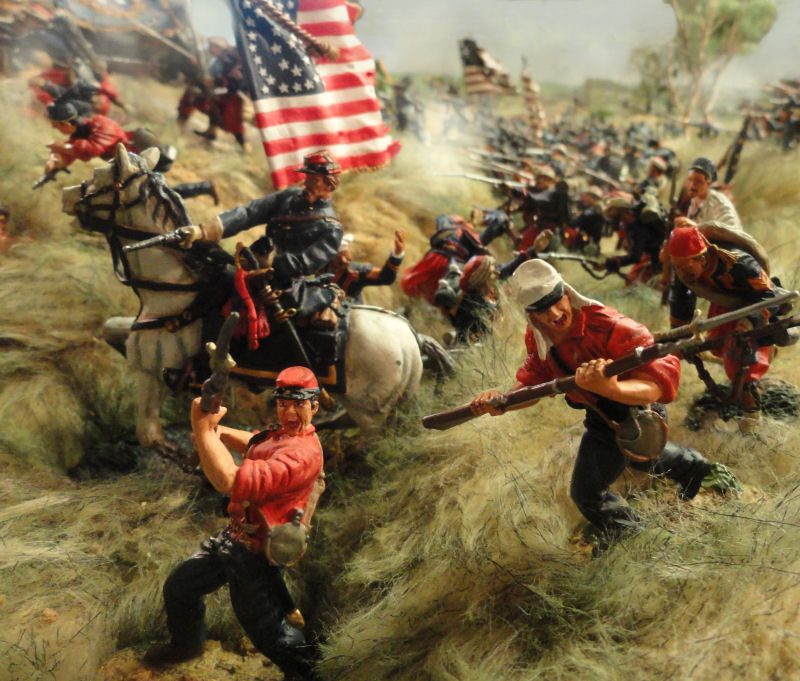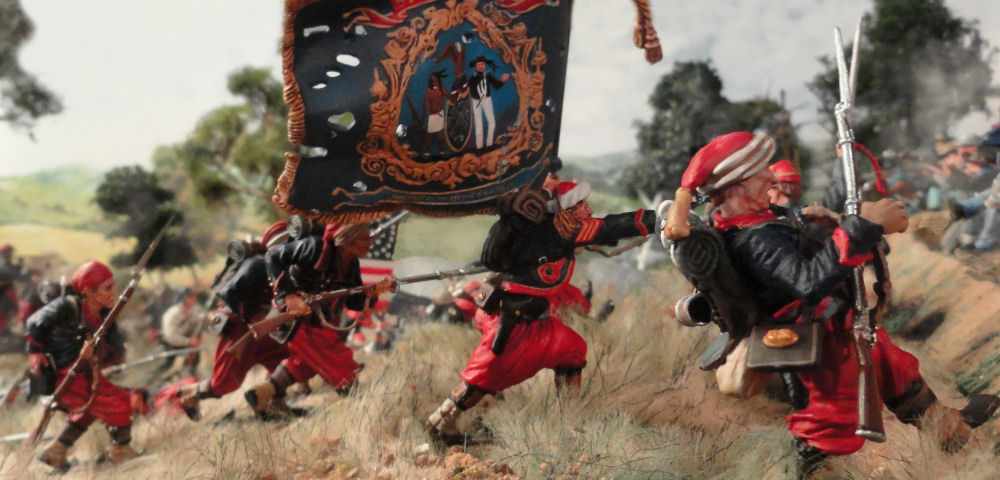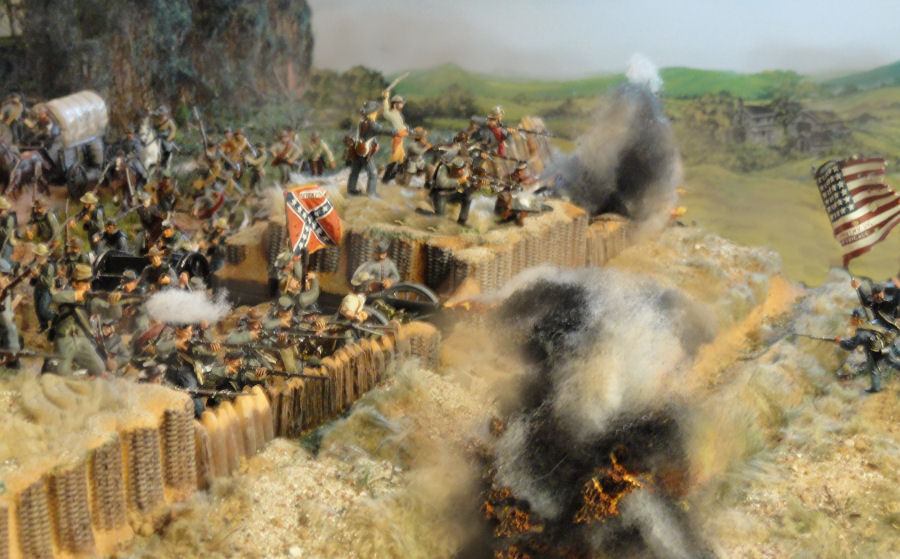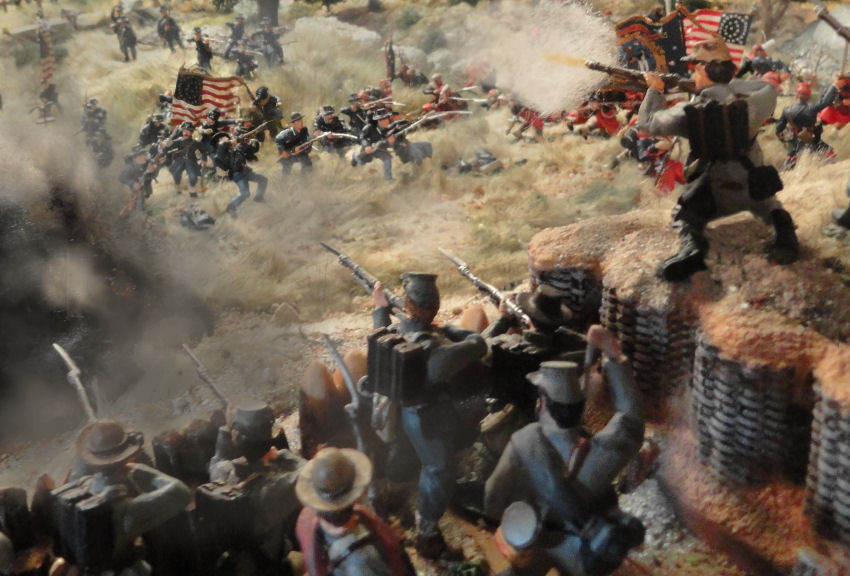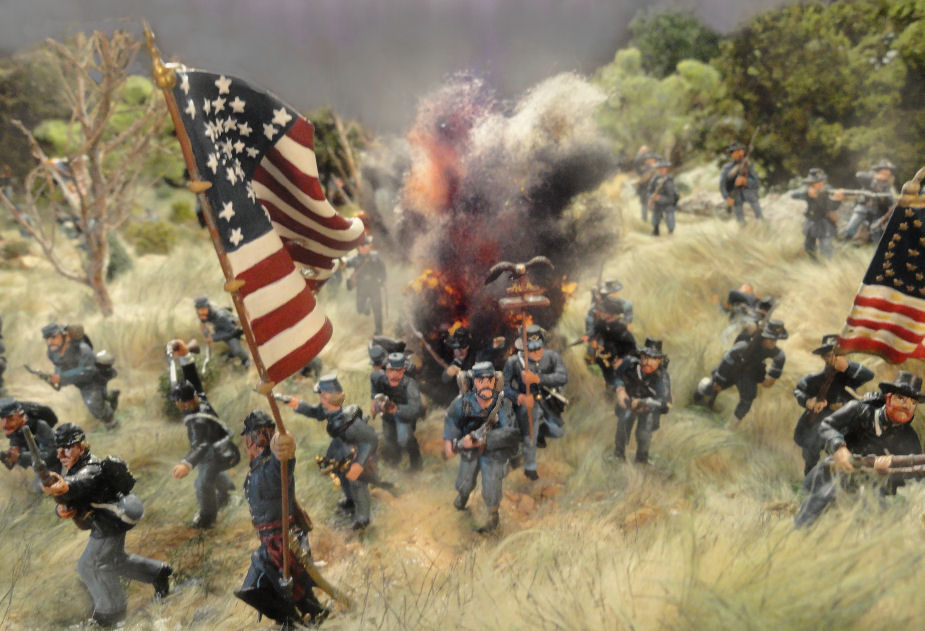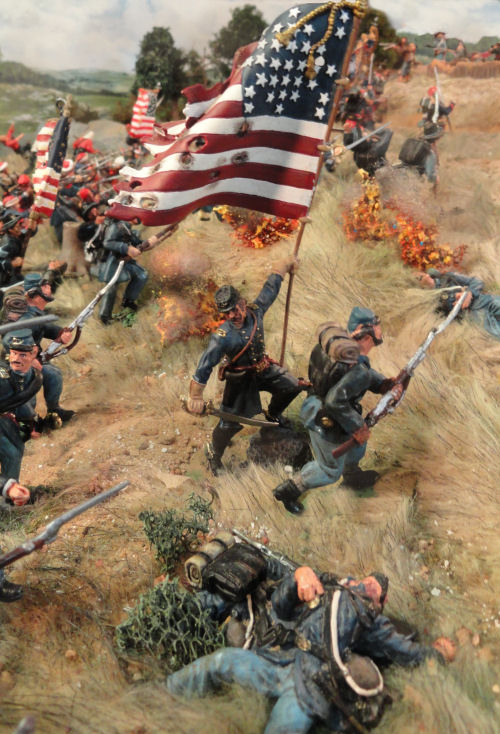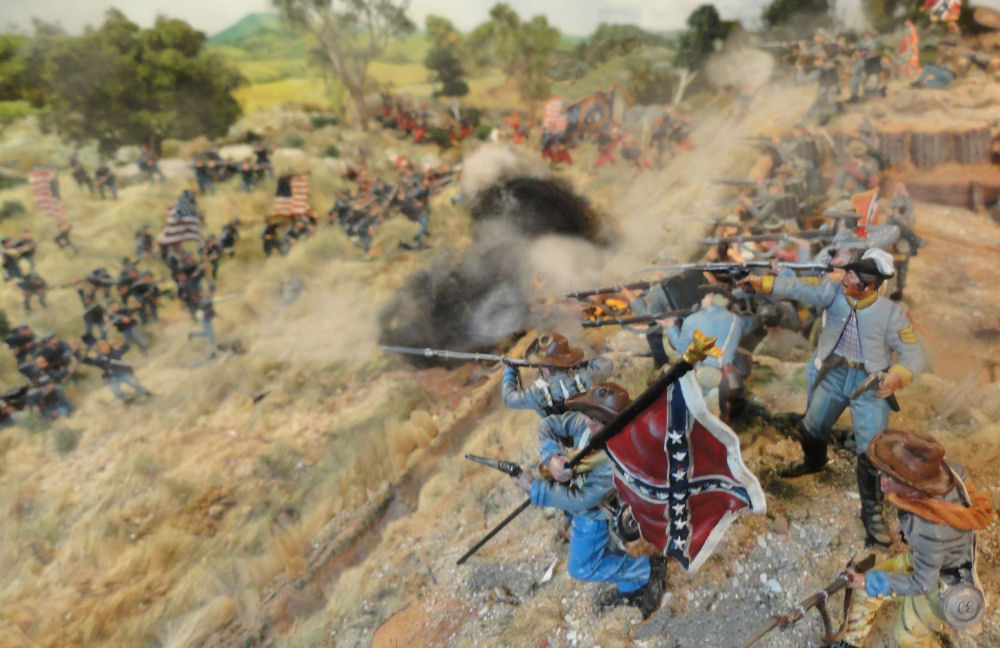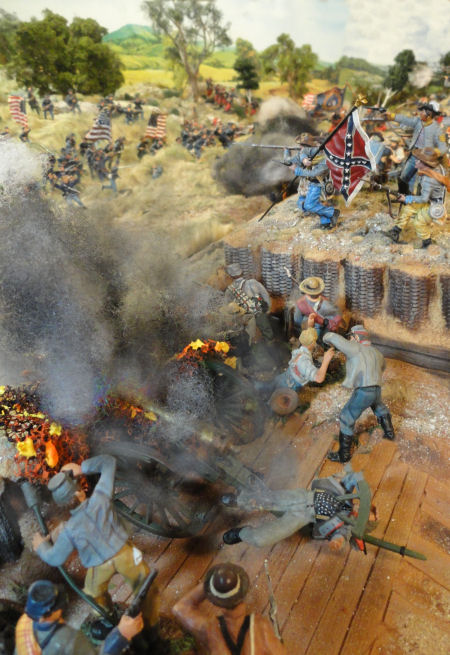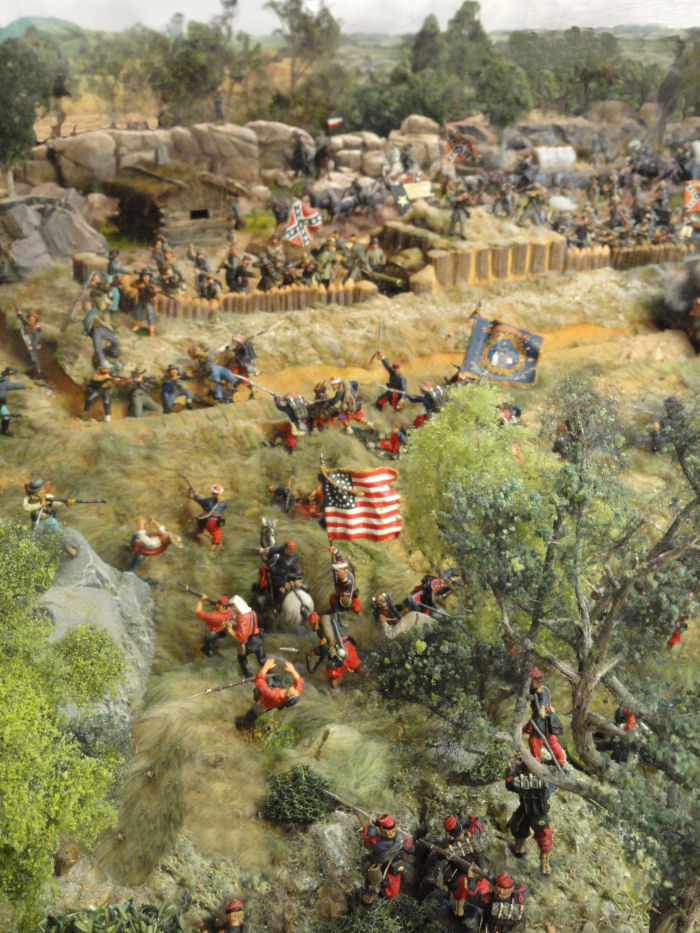 Part Three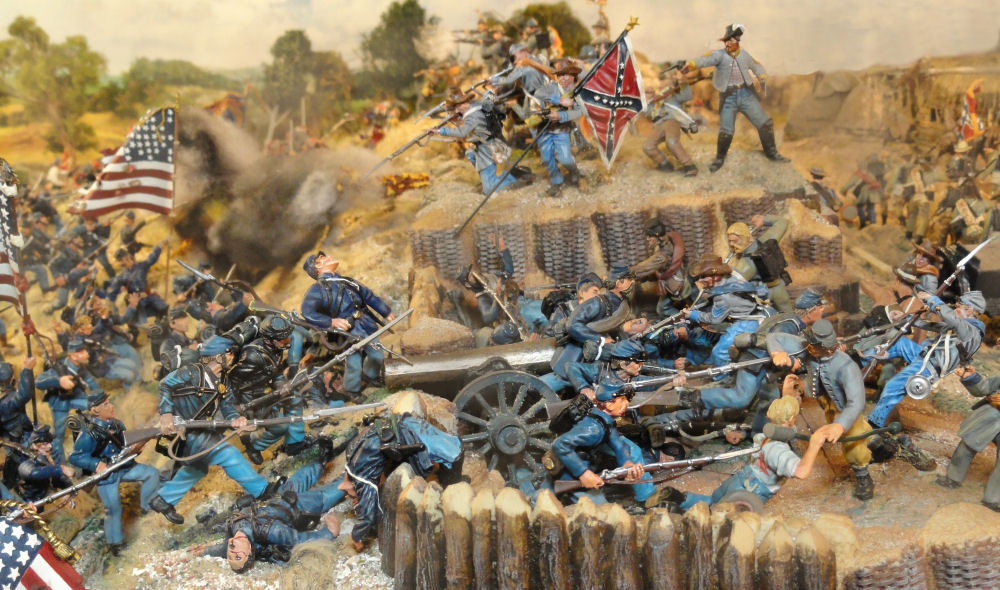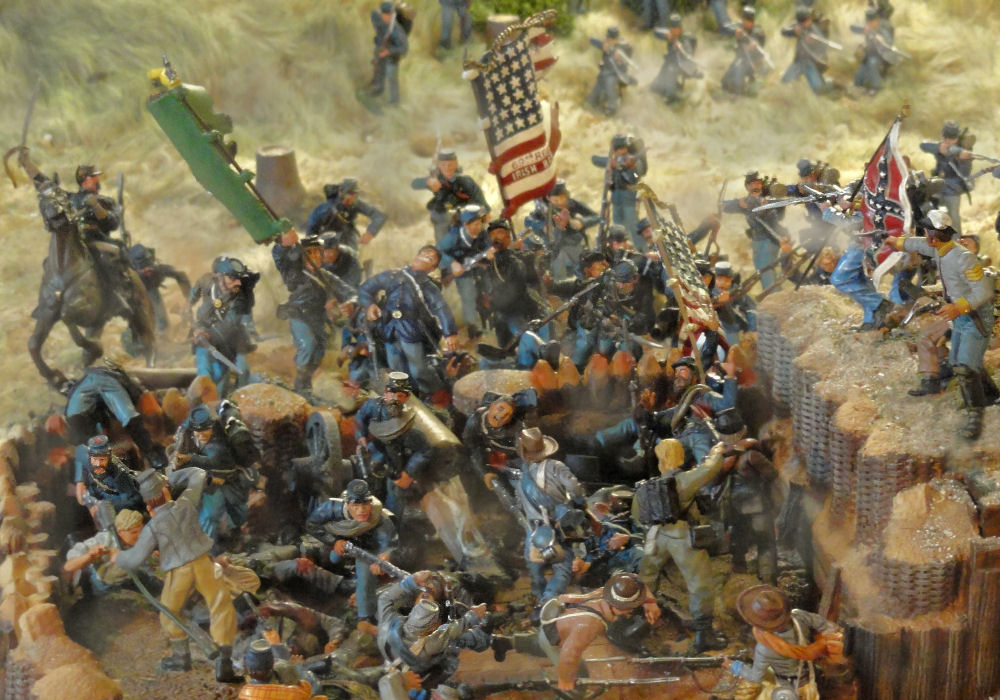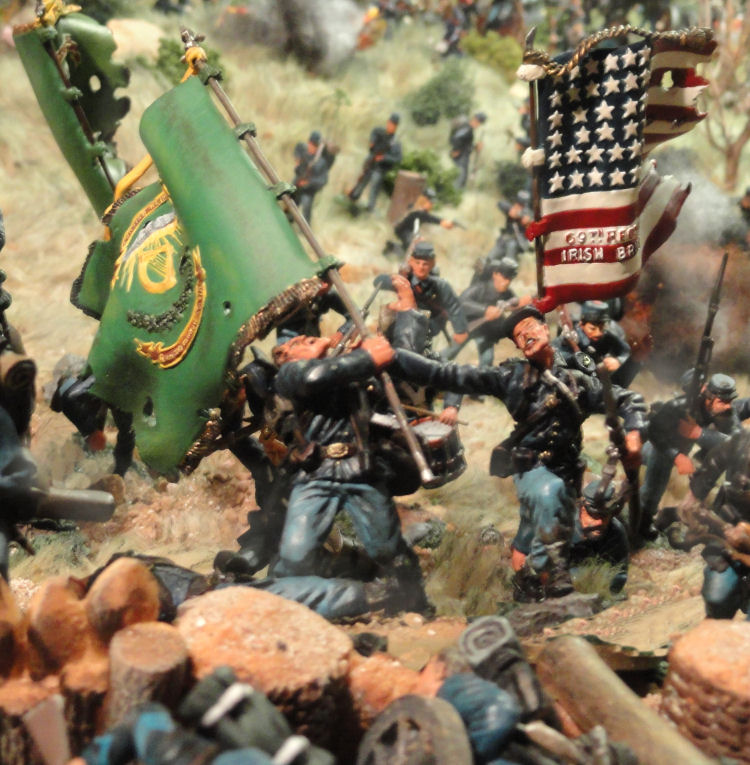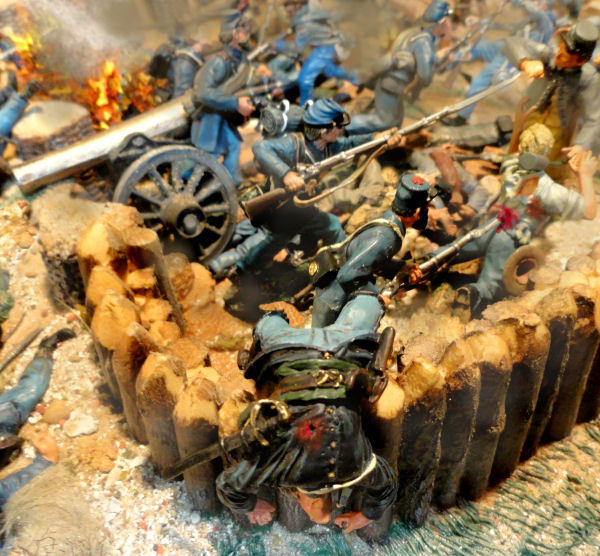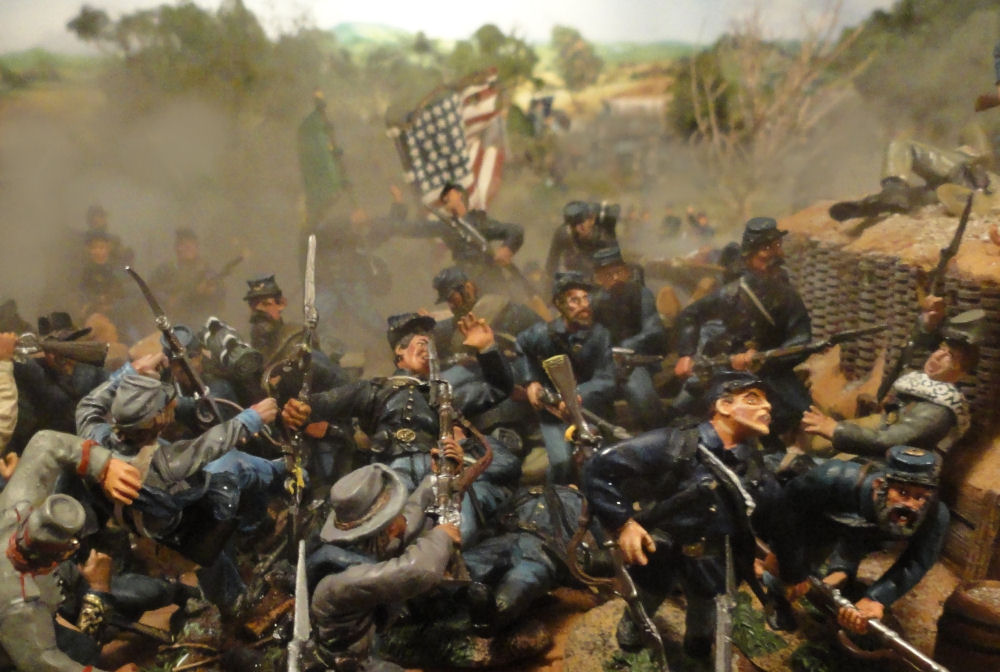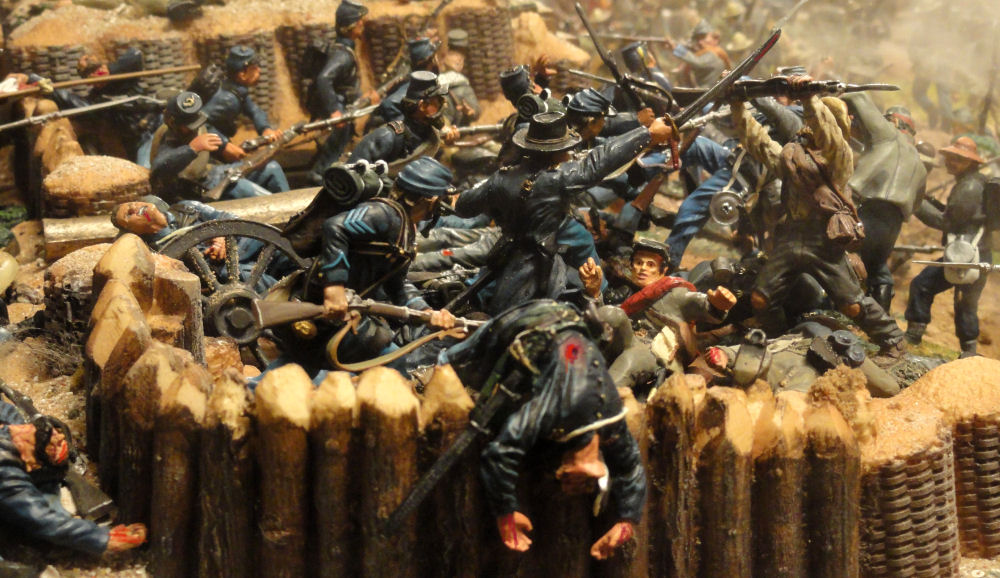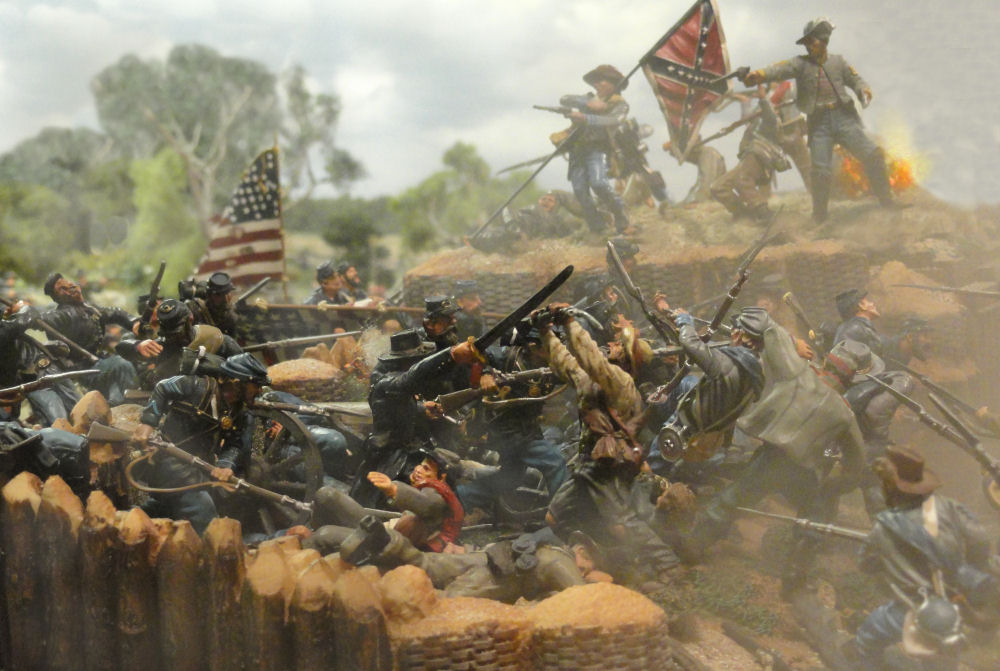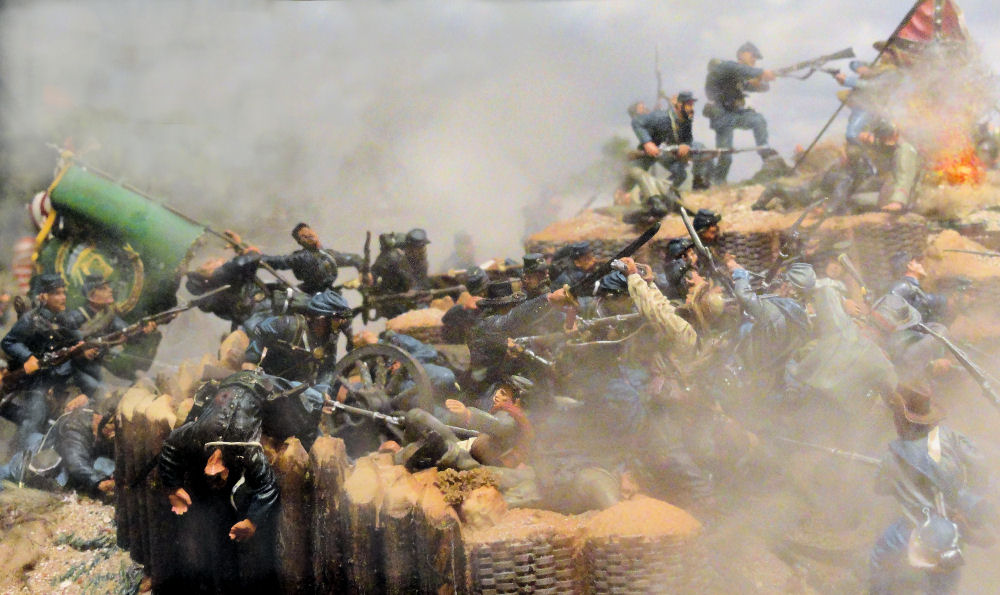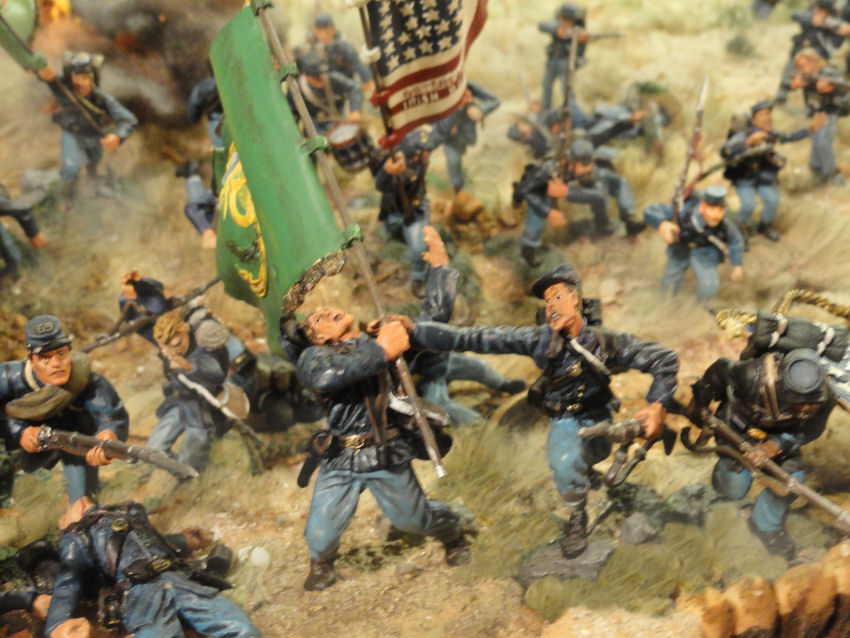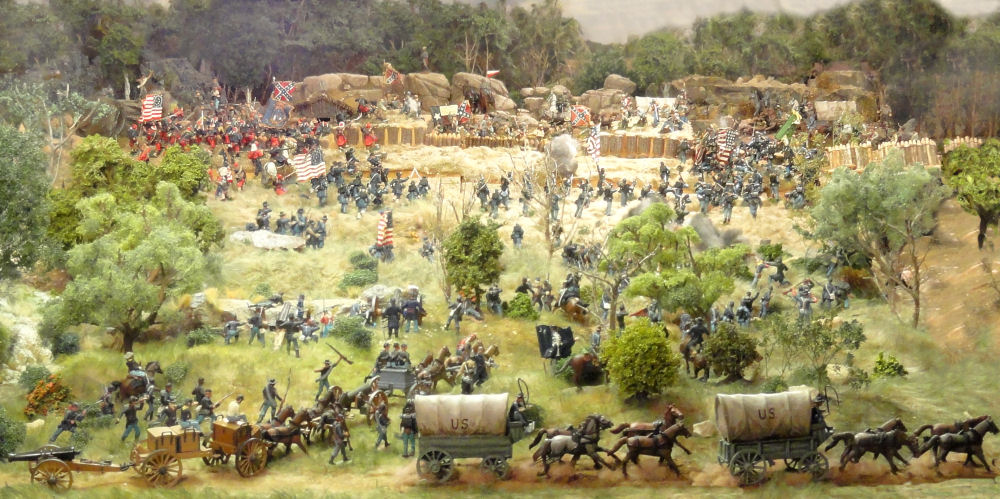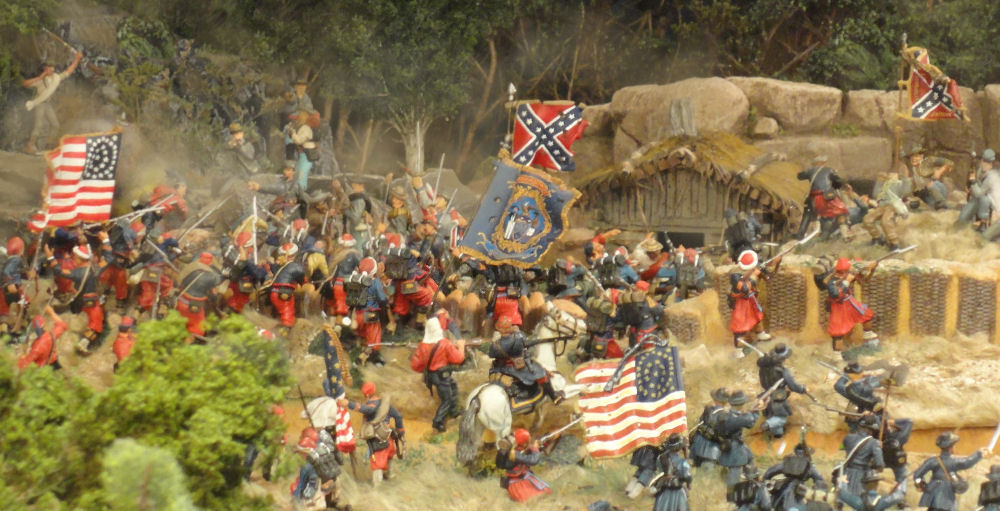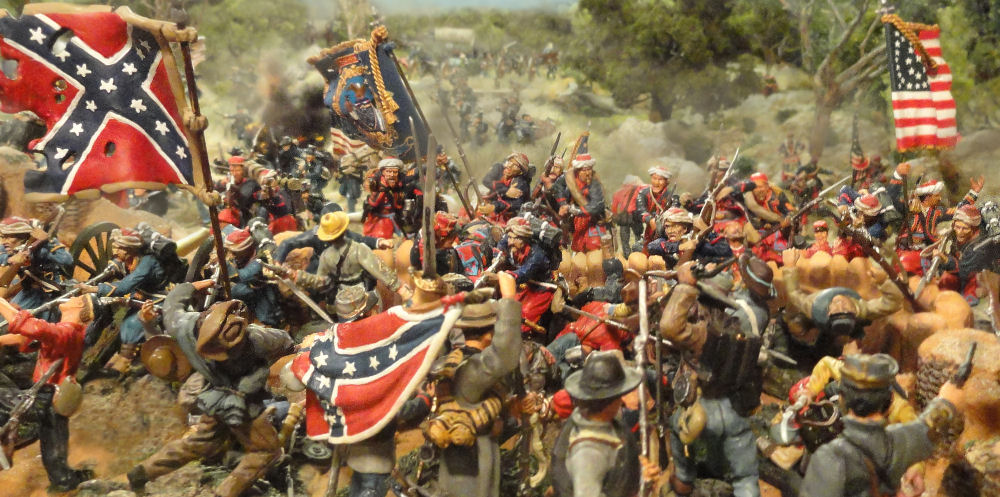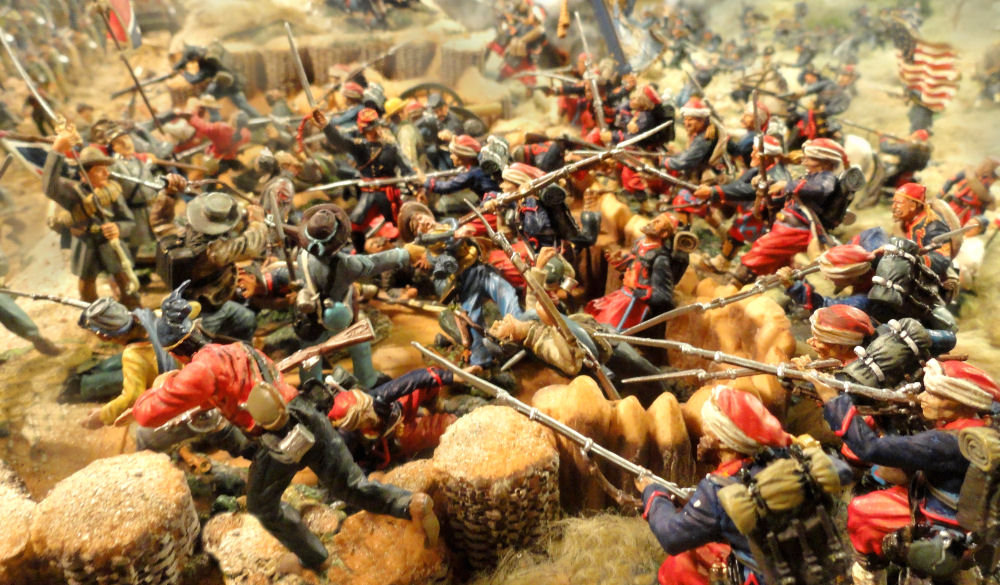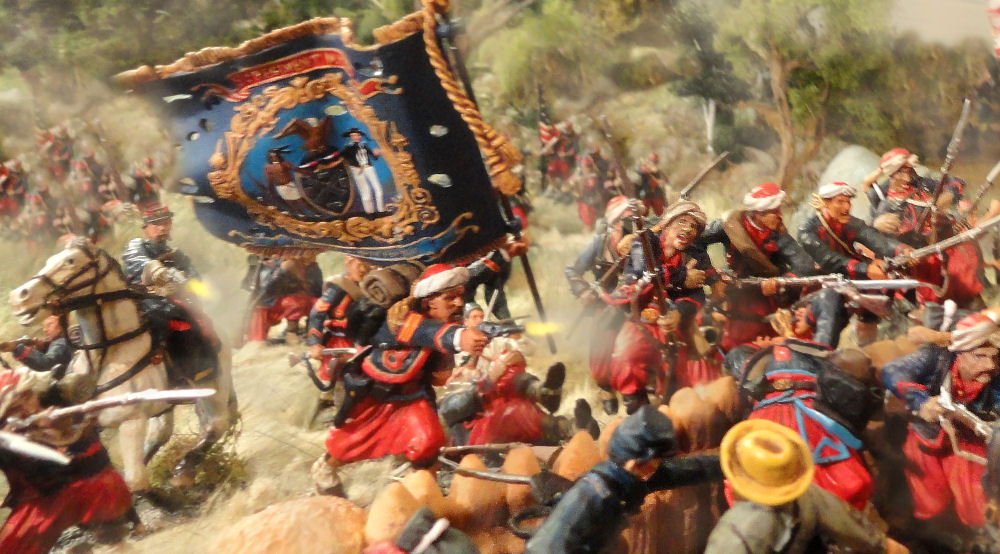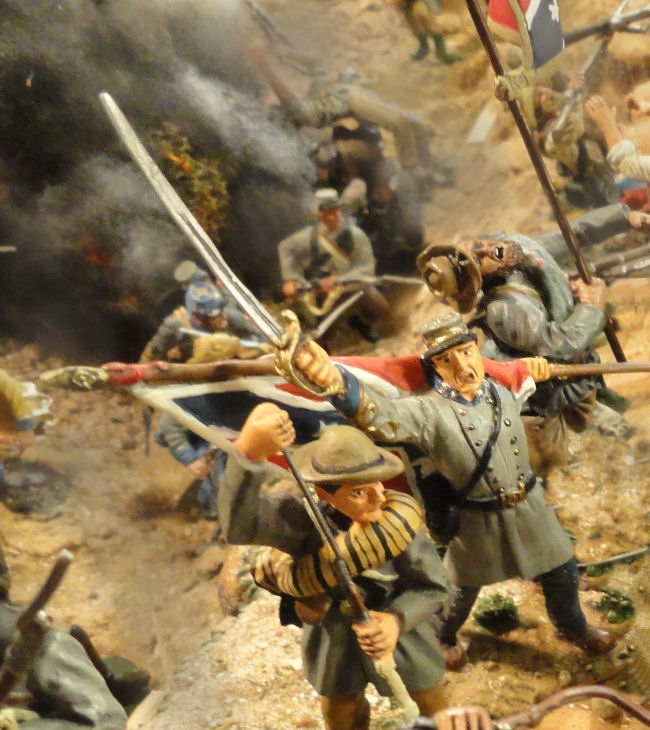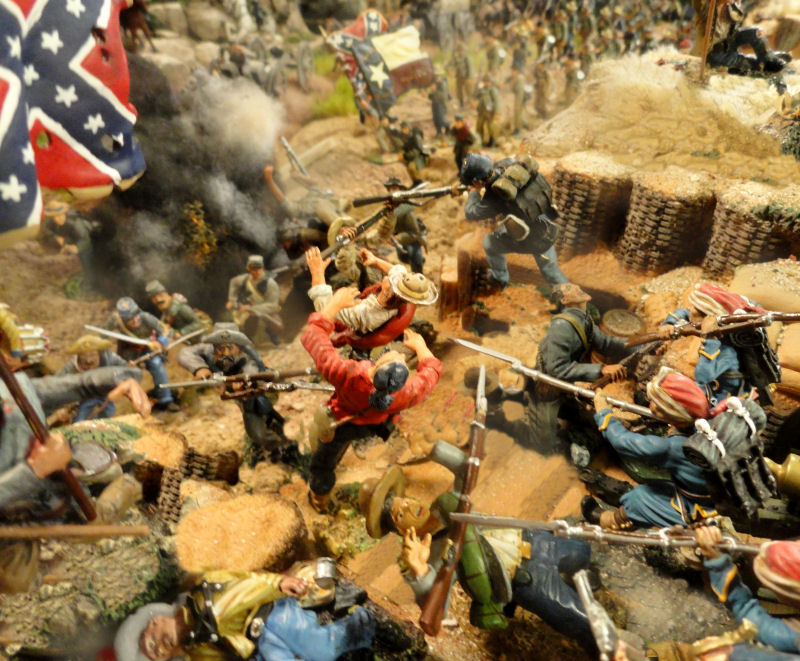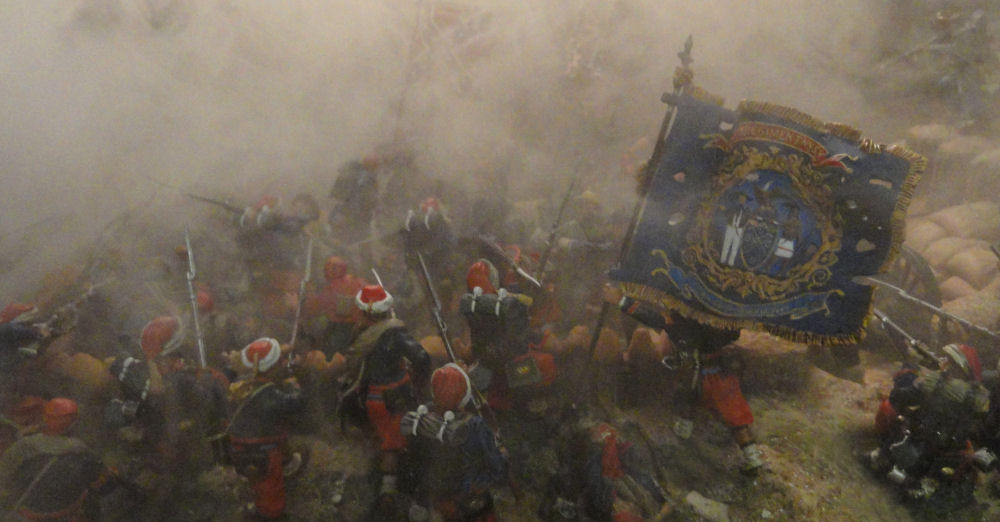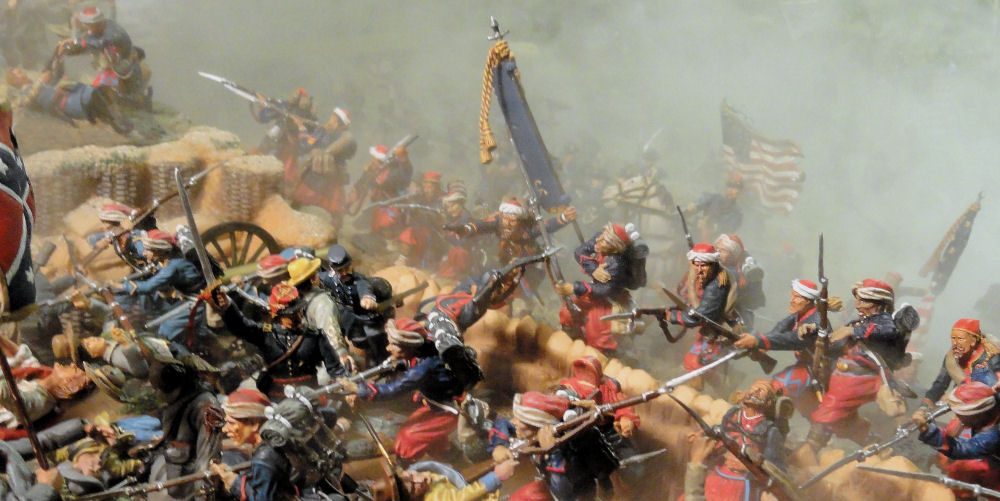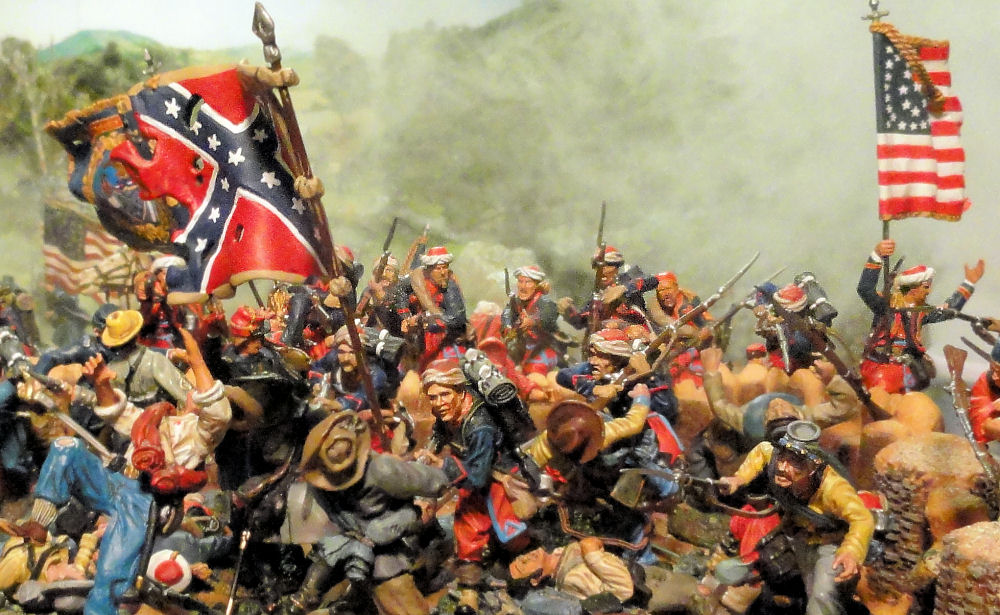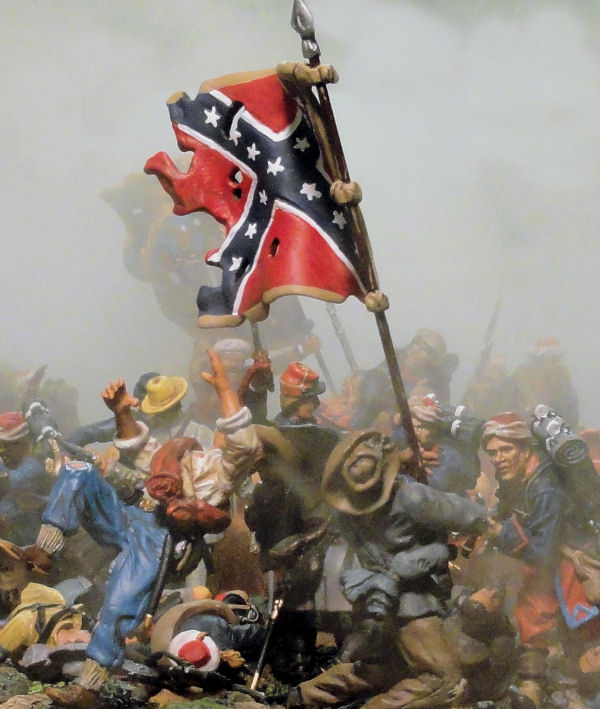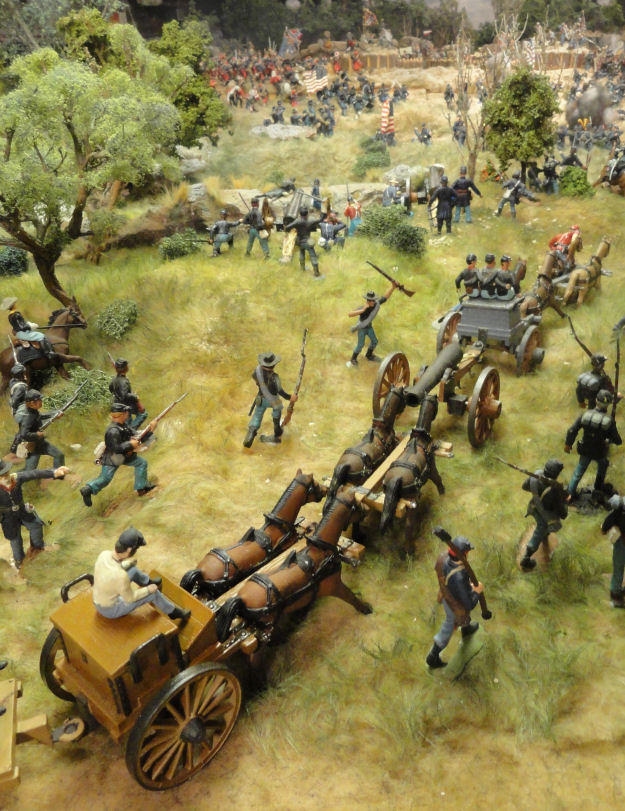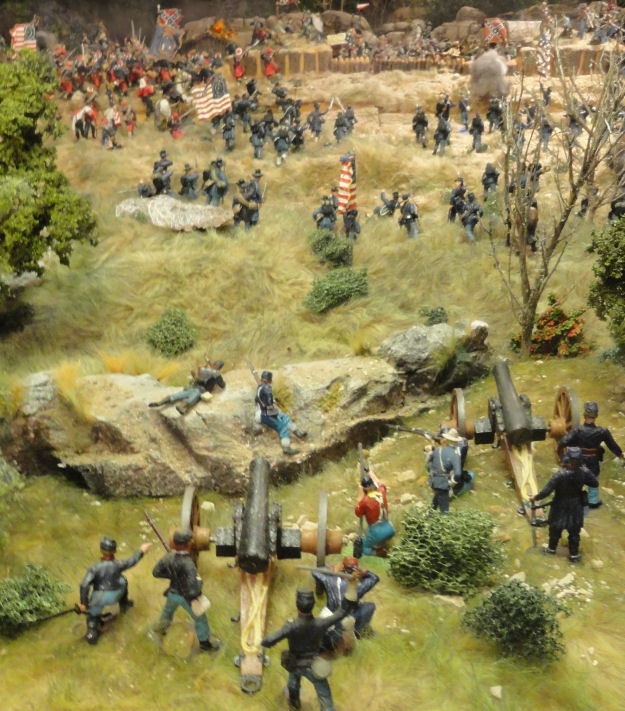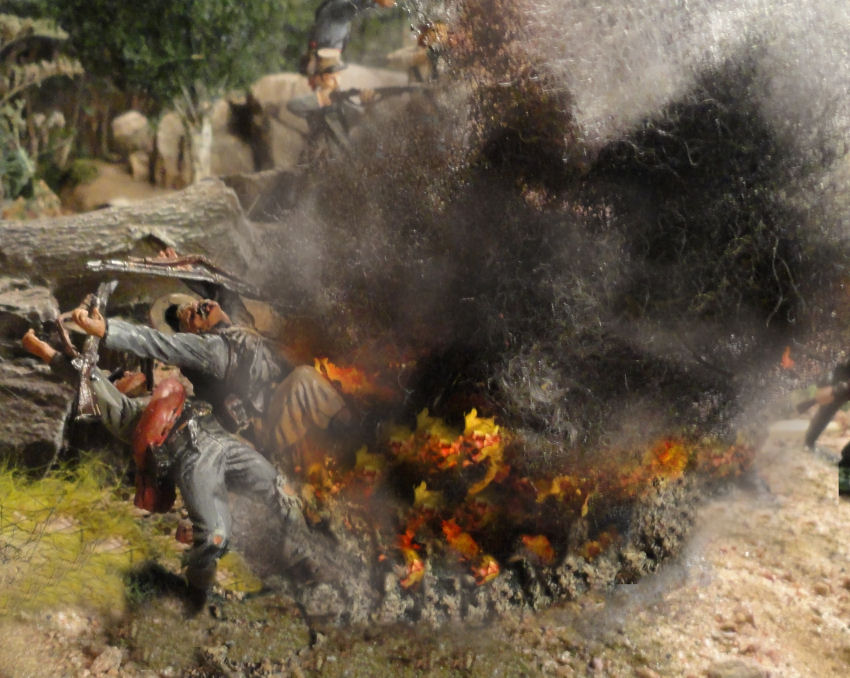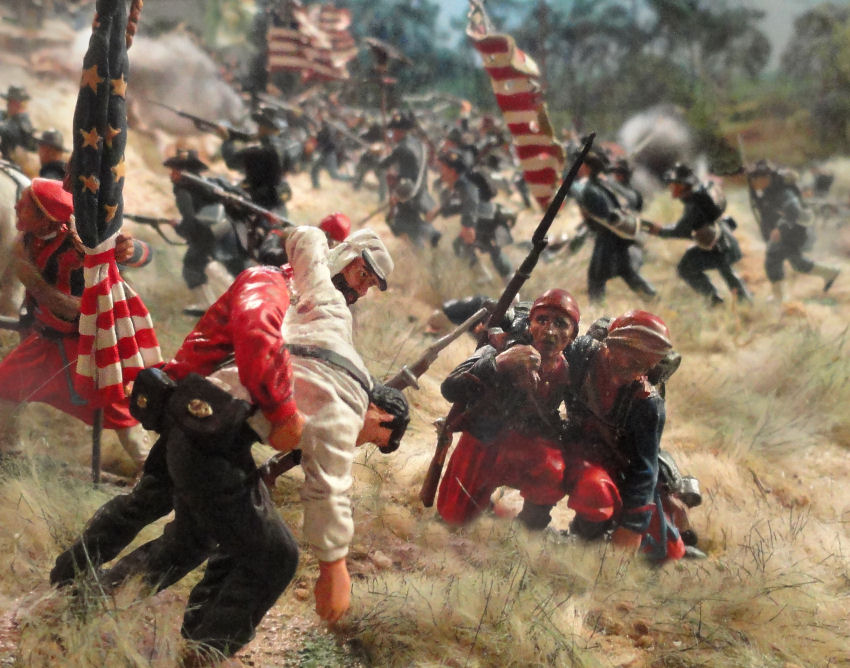 PART FOUR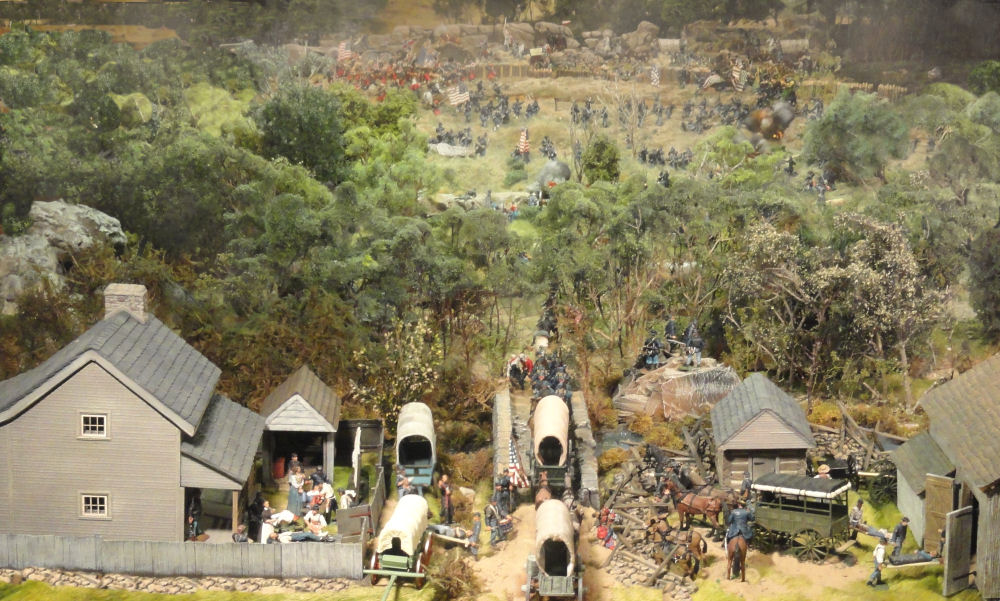 I lengthened the set-up. The Traverse Diorqmics farmhouse is an incredible piece.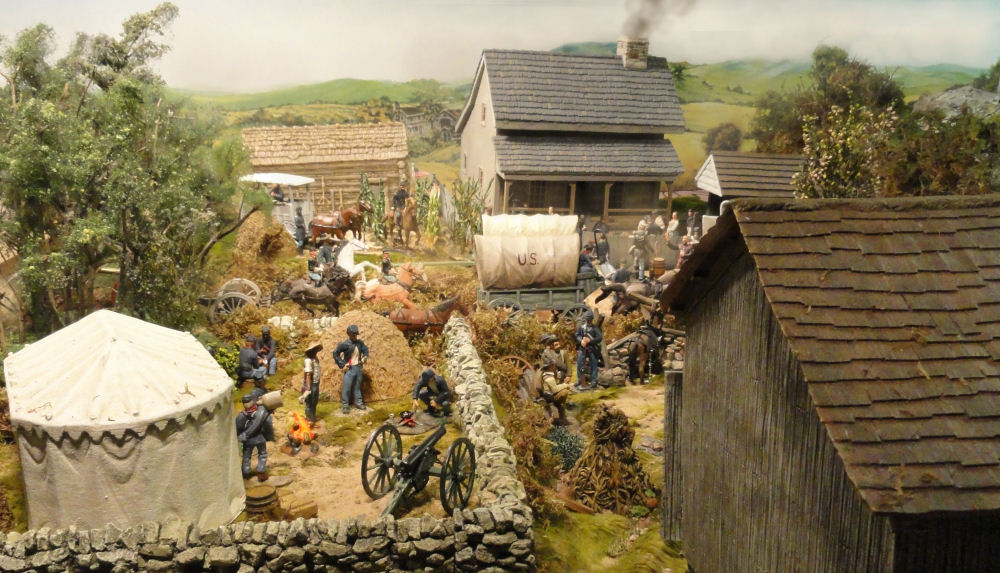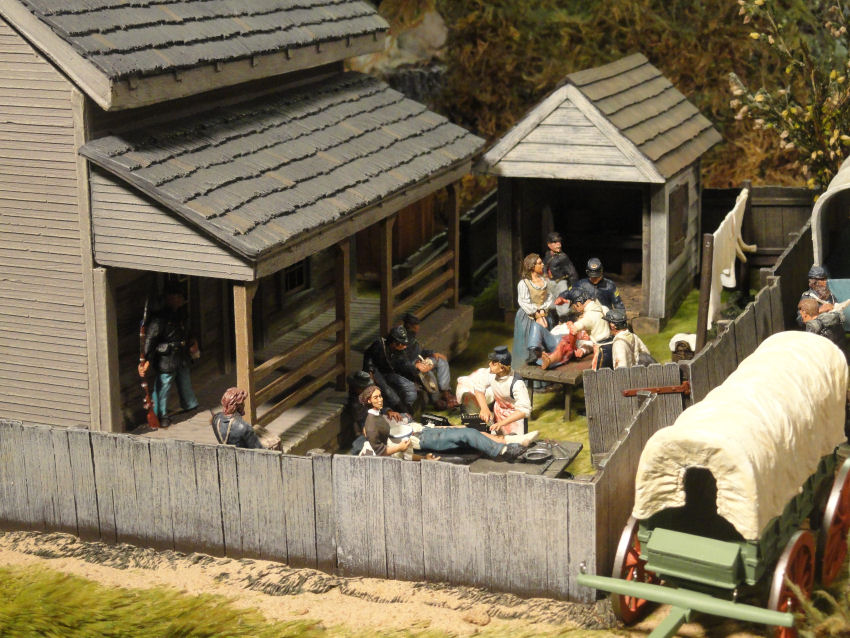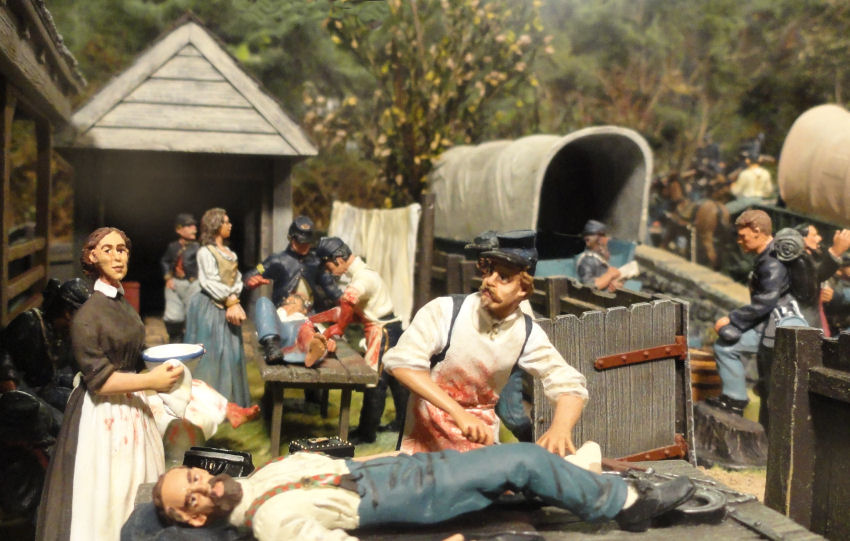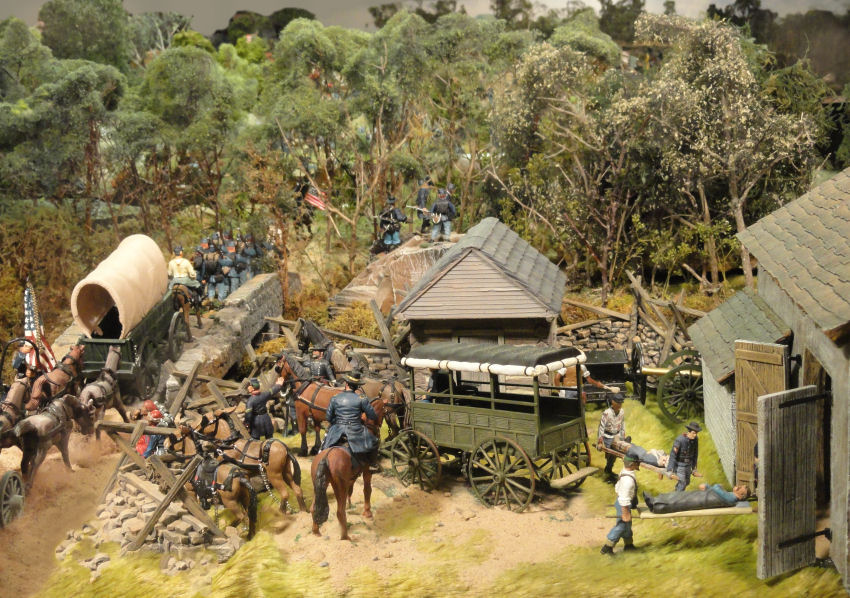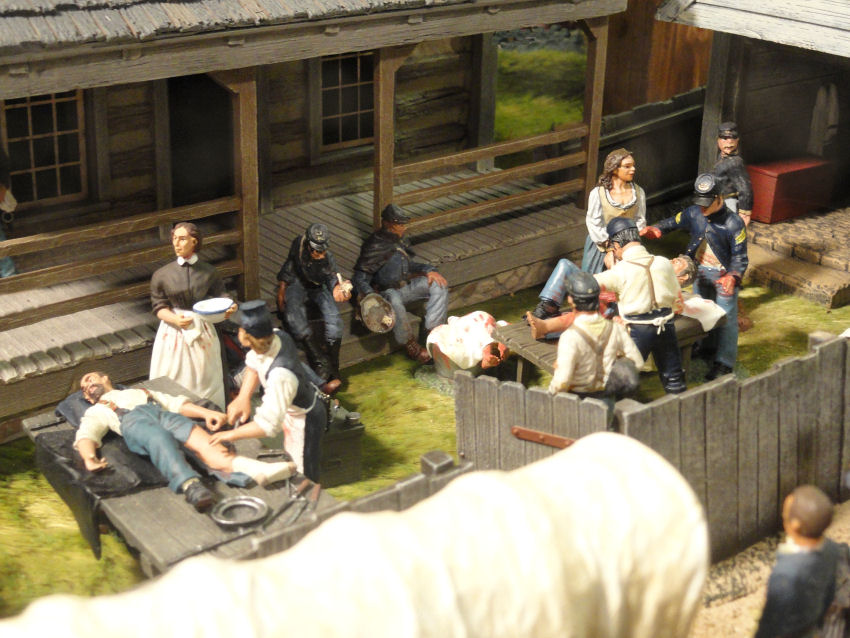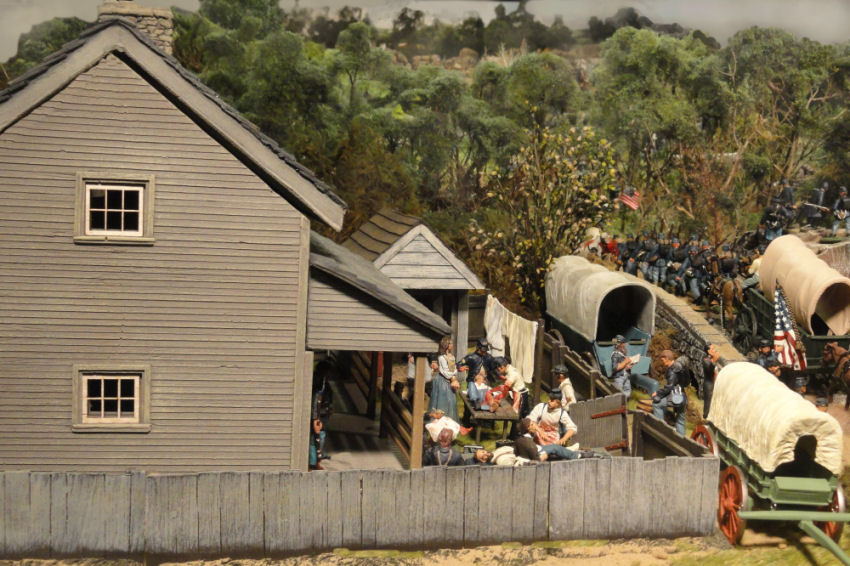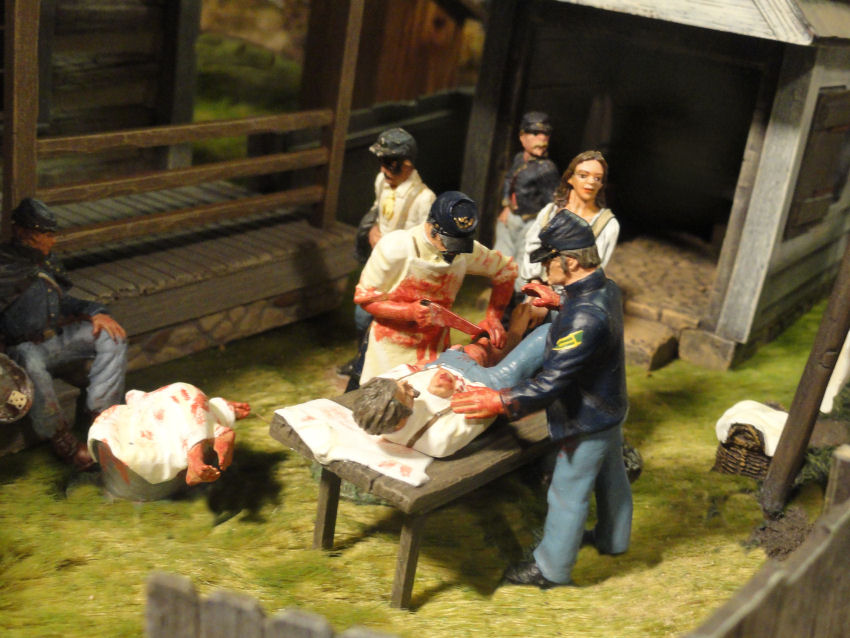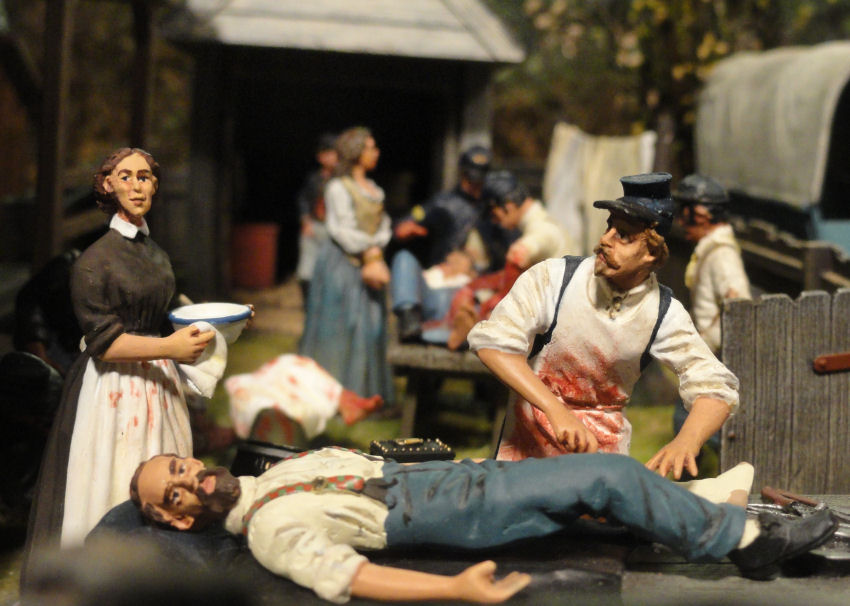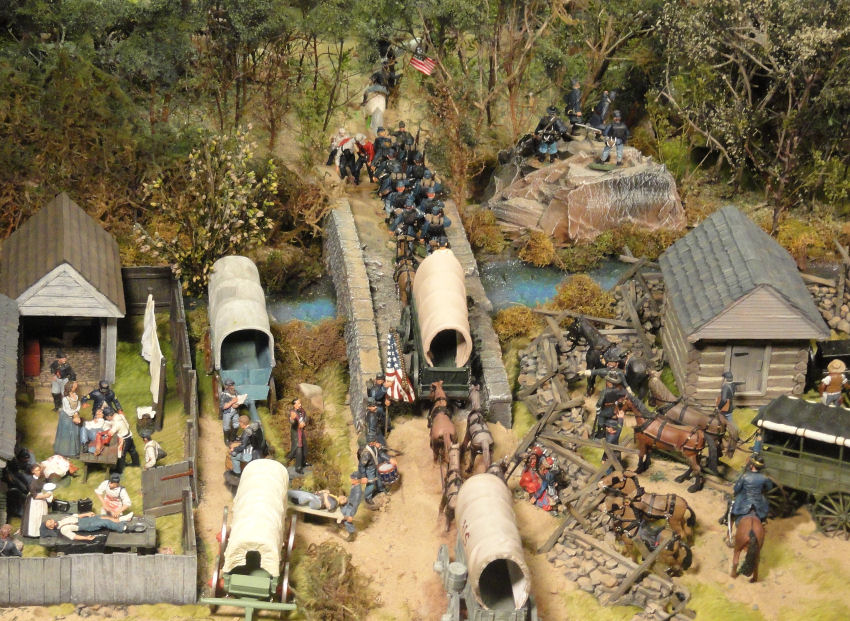 I had to take a shot that showed the river.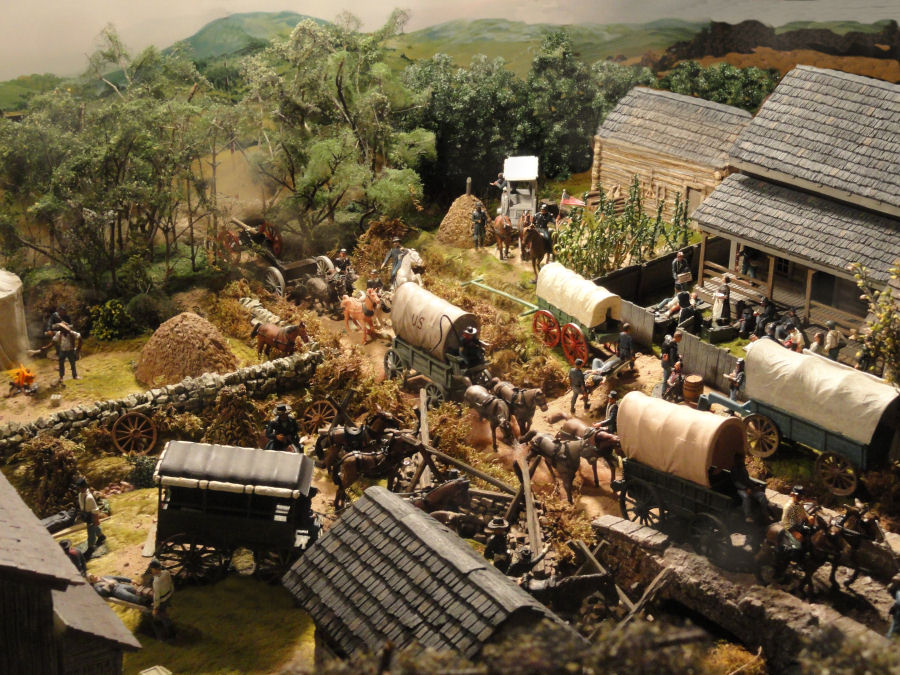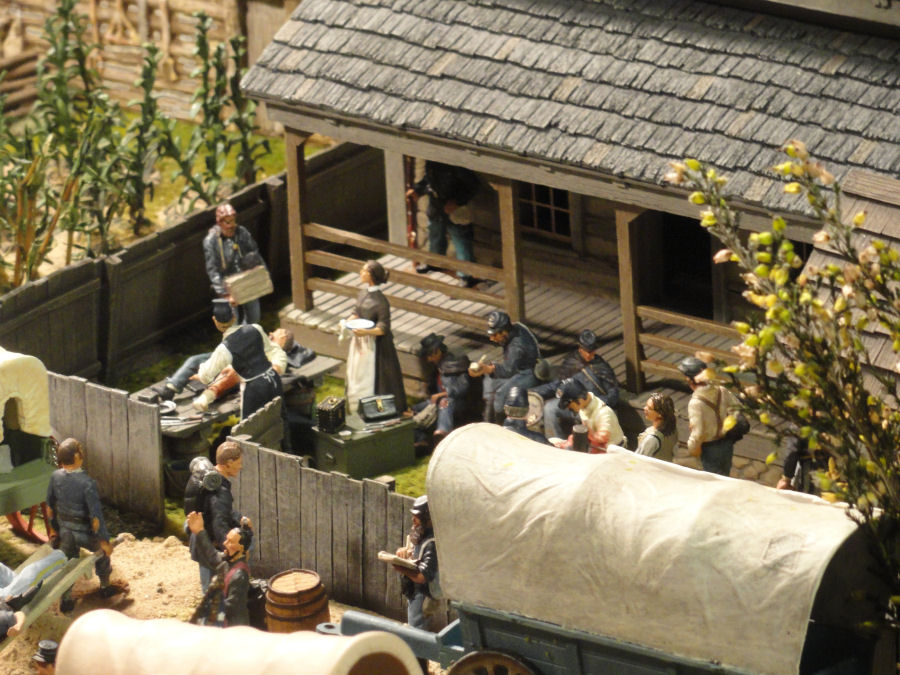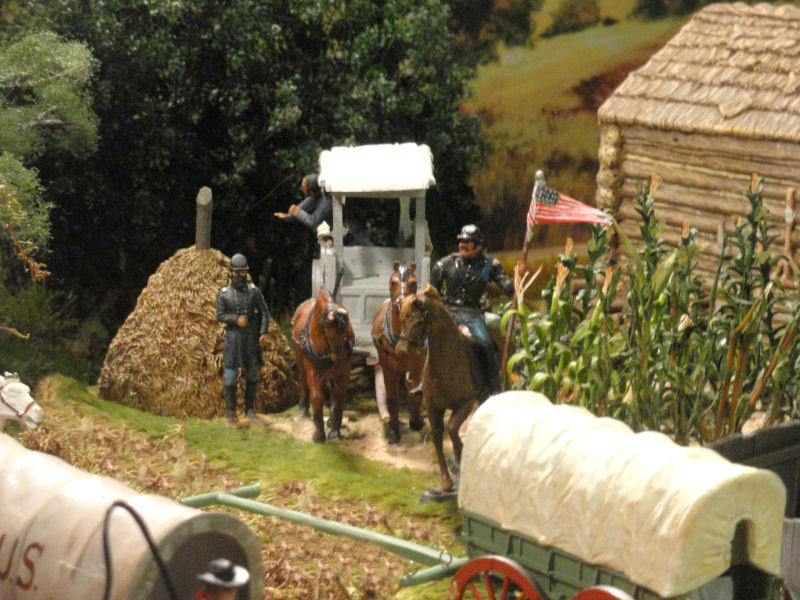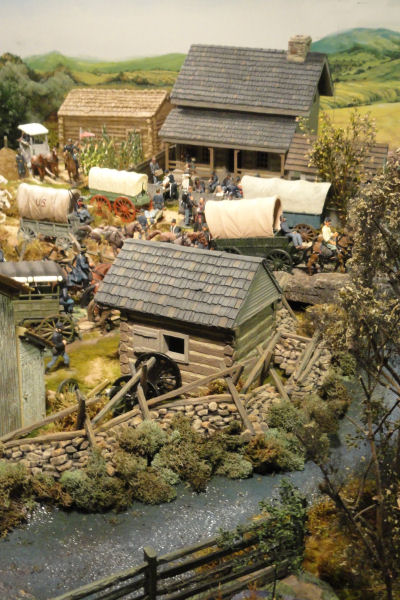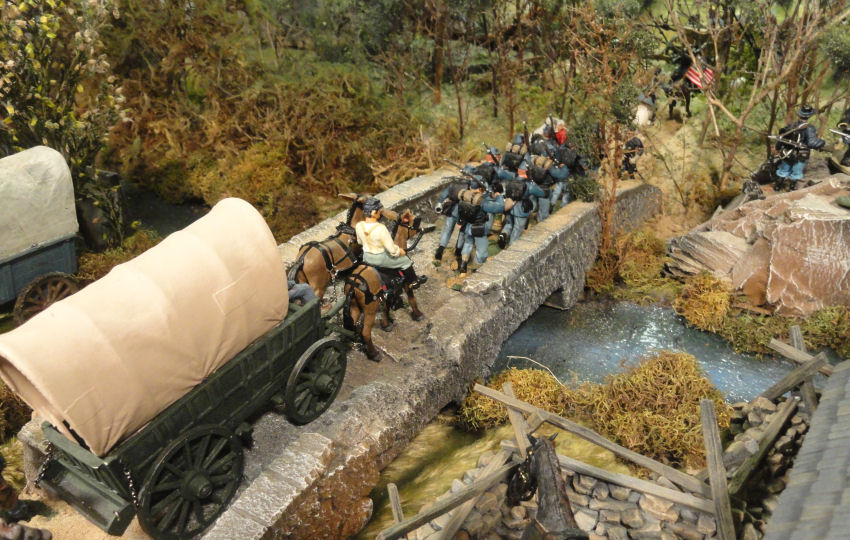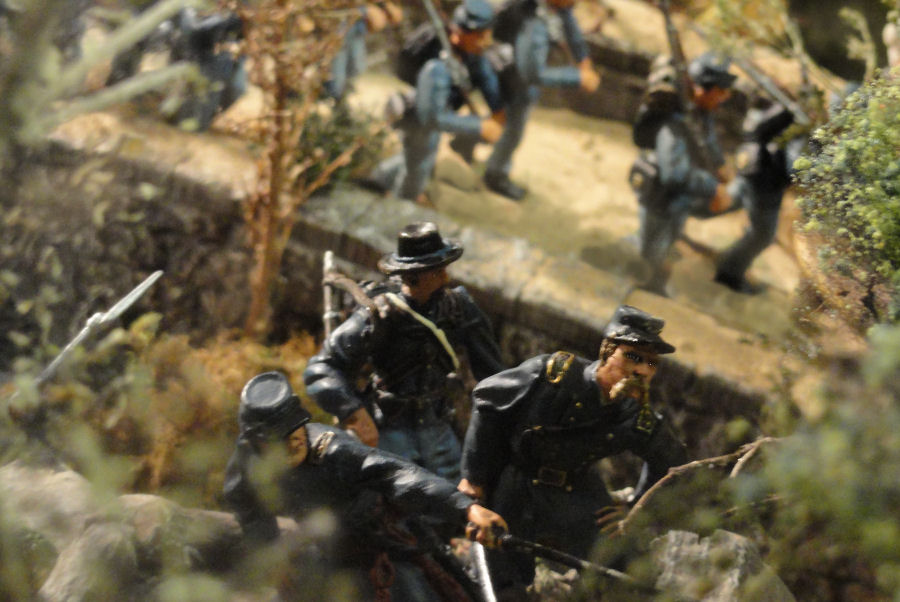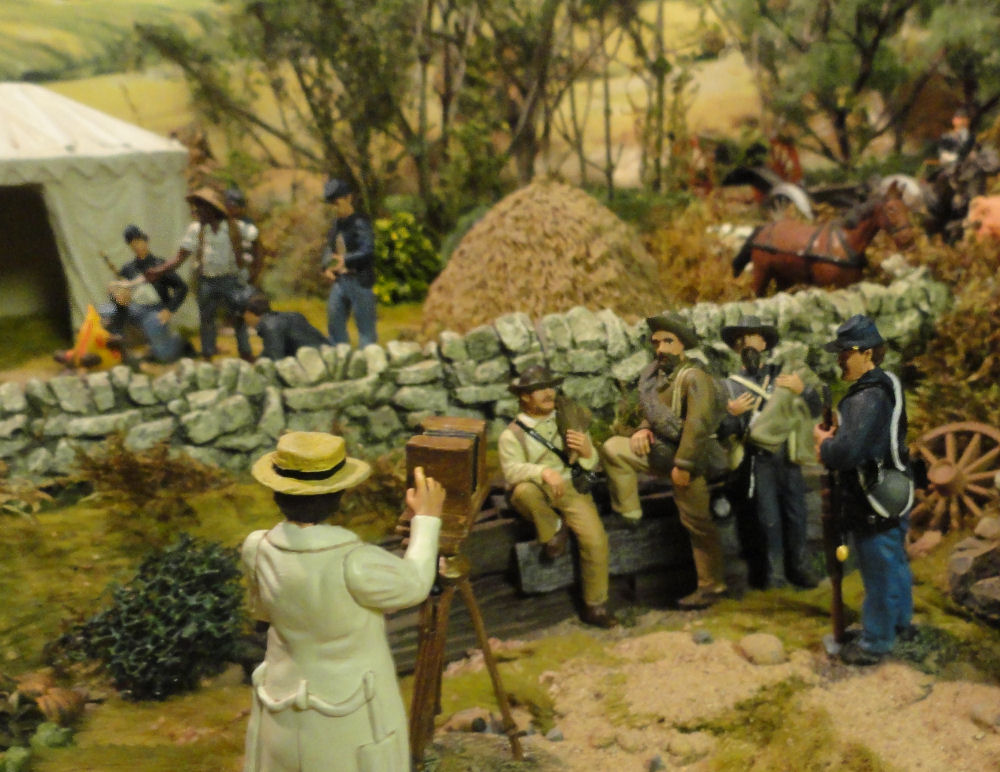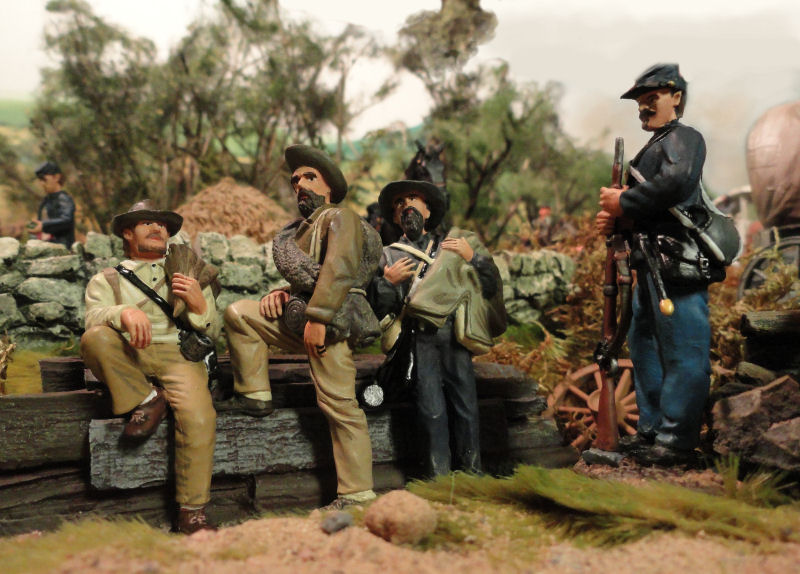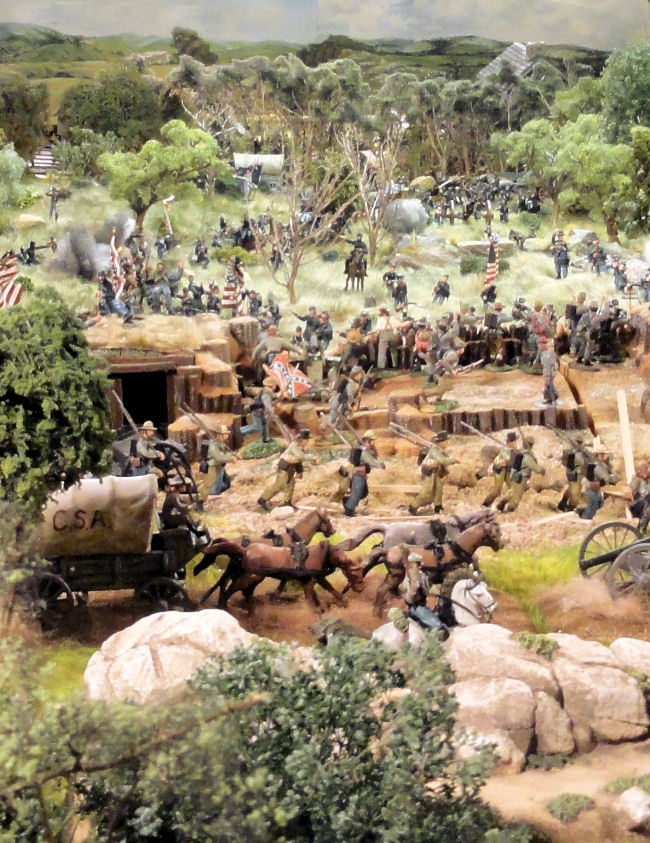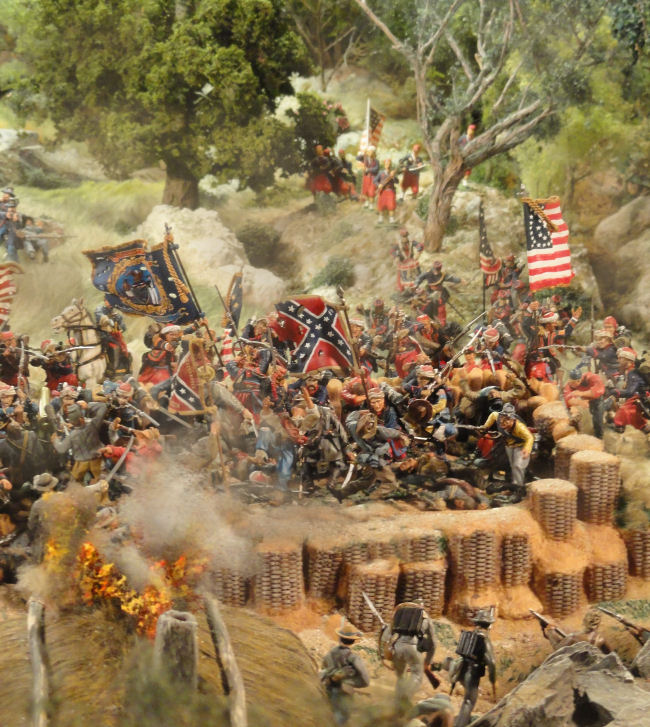 Part Five - Going for Drama