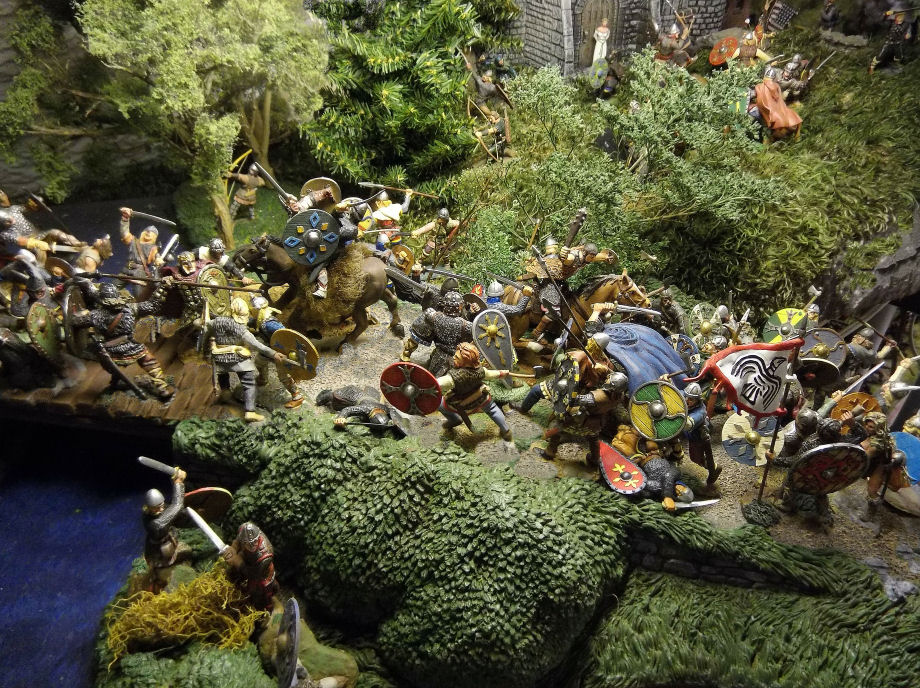 The first shelf that grabbed my attention was the Stamford Bridge Shelf. Have I ever shot it from this angle?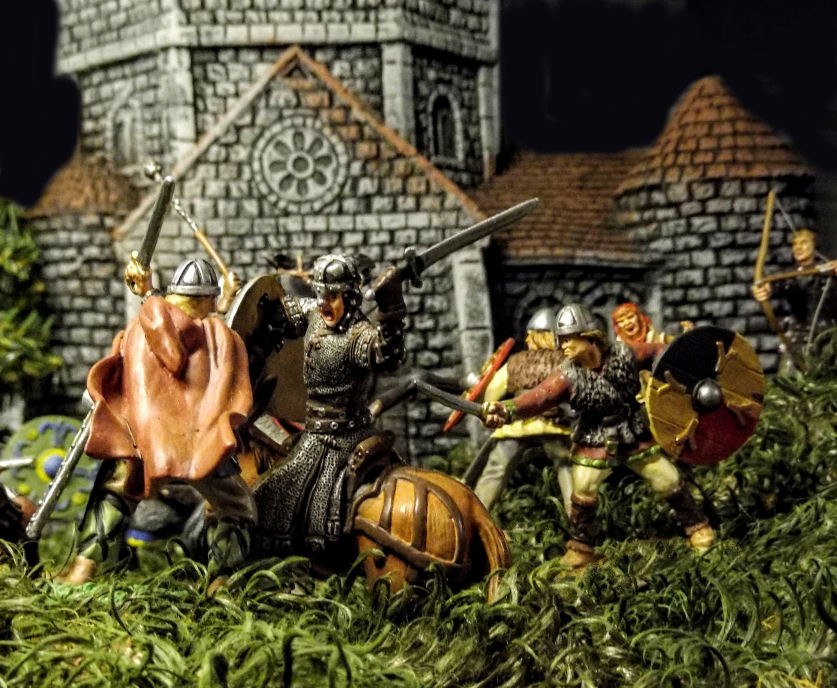 And then the foreground of the other side of the shelf where the Vikings and Normans are fighting it out by the Barzso Abbey called out to me.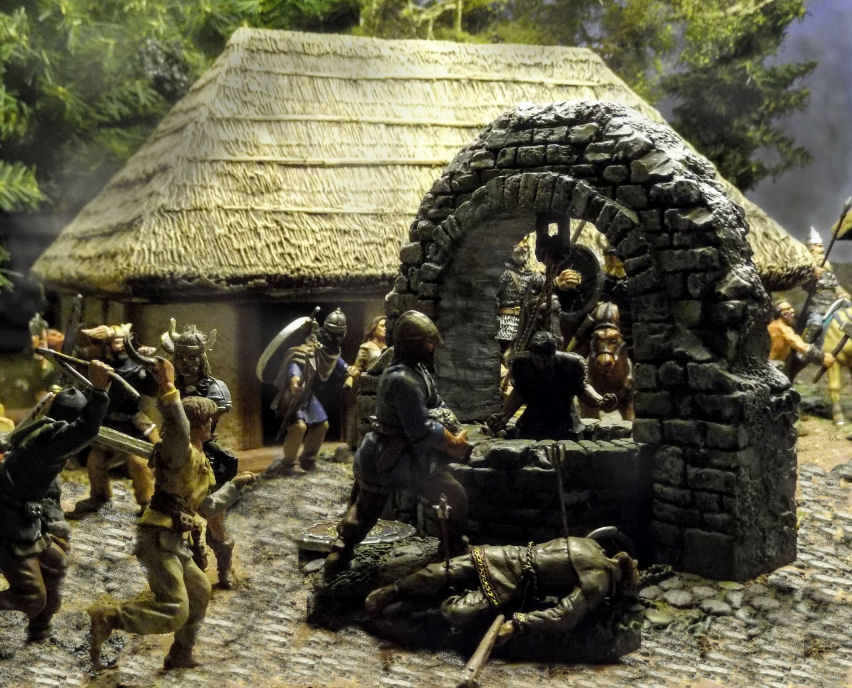 And then this vignette on the Viking Raid shelf...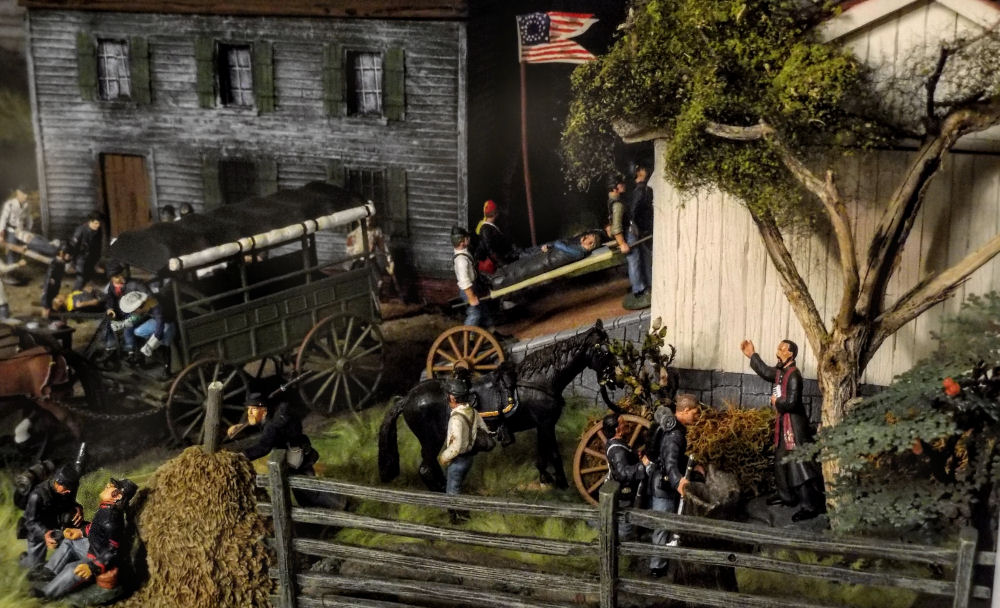 Then I saw Father Corby and thought he deserved to be featured.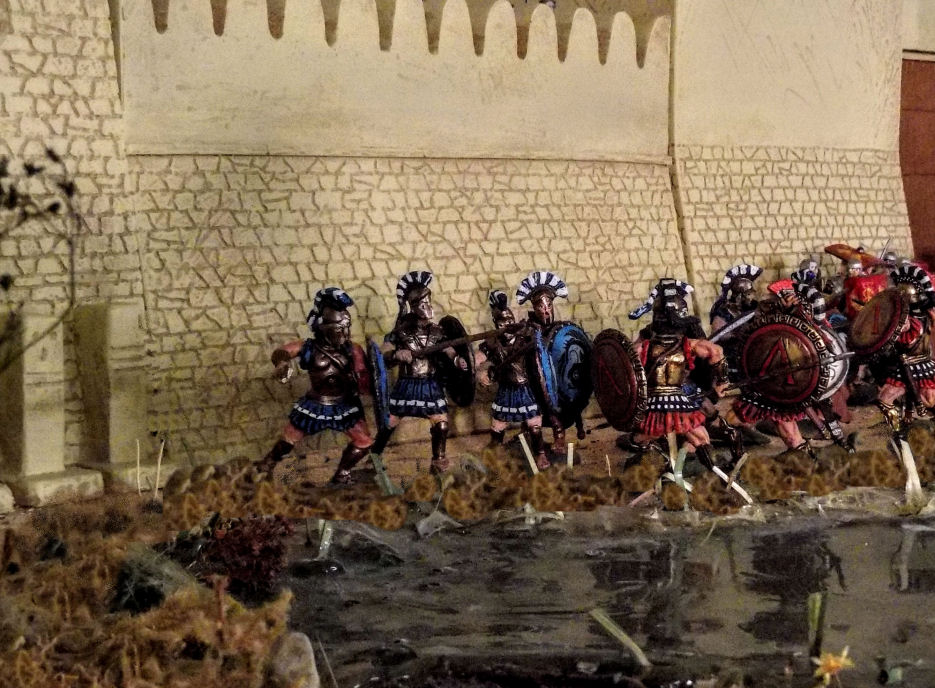 Then my unfimished Troy/Greek shelf caught my eye.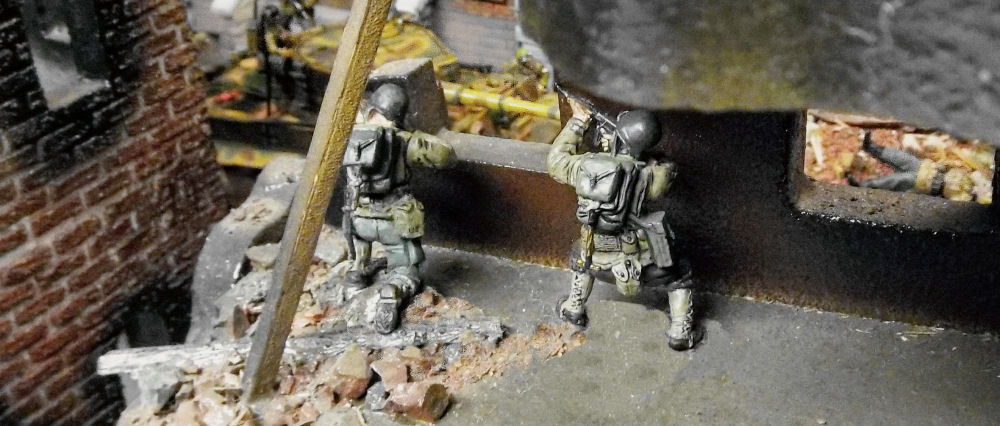 Then I remembered that this part of the WW2 set up didn't get photographed.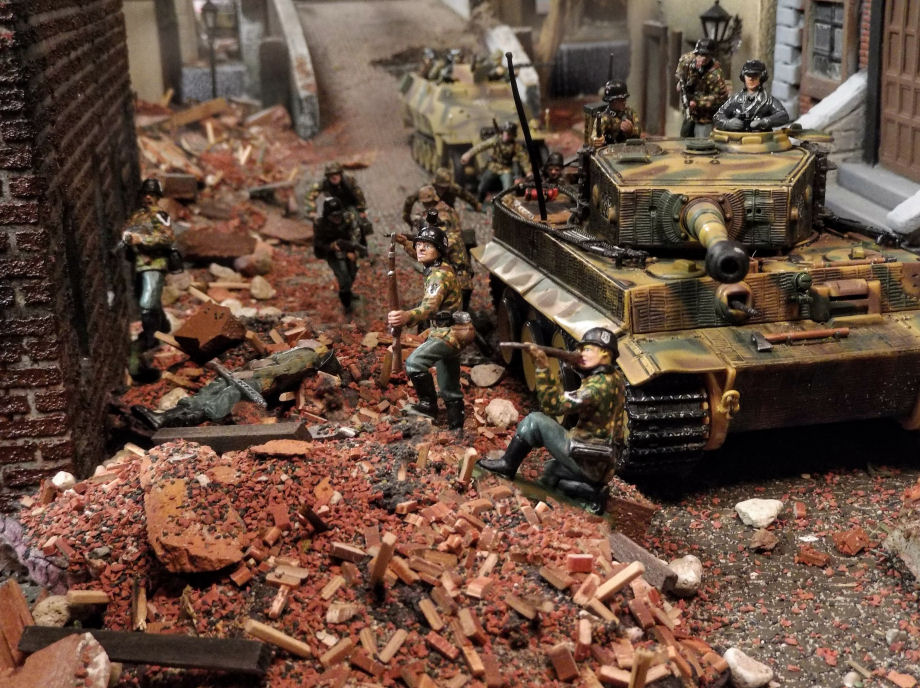 And the sniper fire required a response...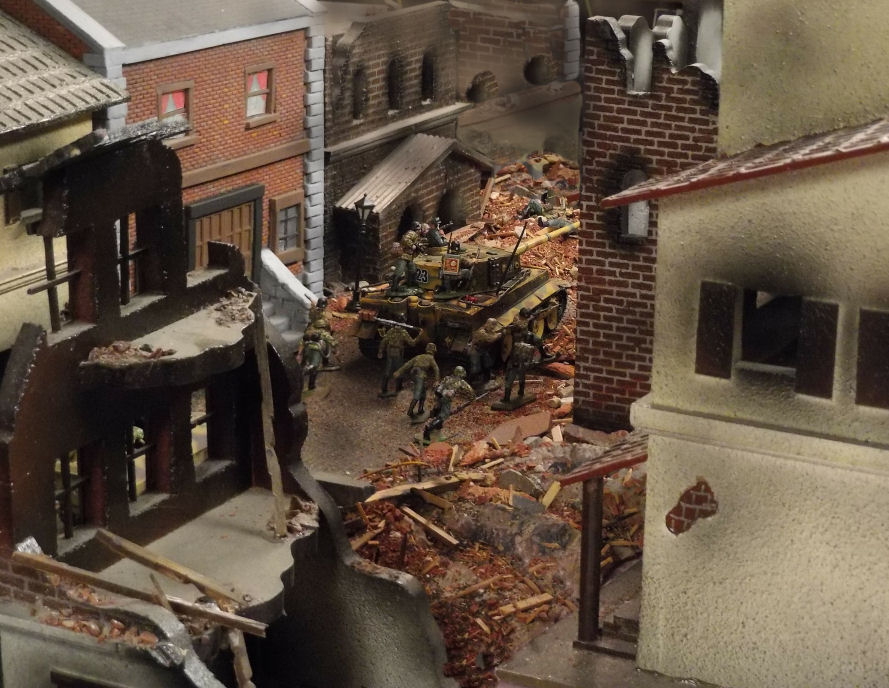 And then I thought this angle looked cool.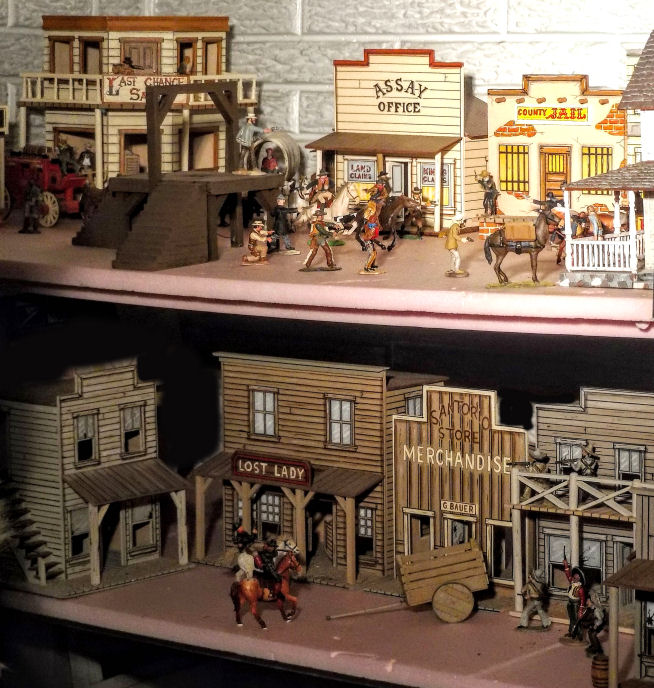 And I knew I hadn't taken a picture of these two little shelves in the back corner...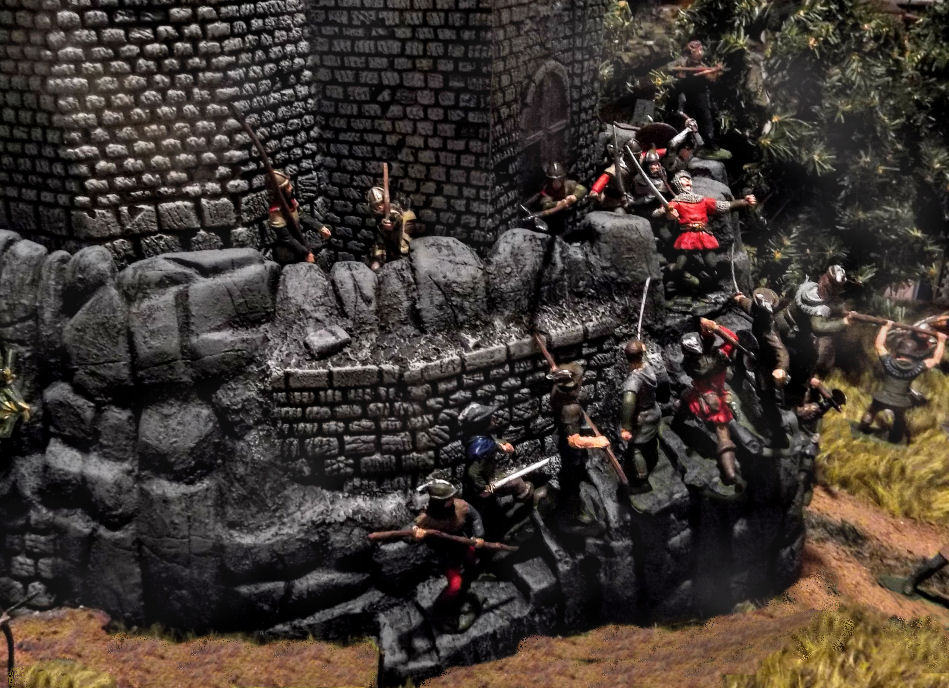 And then I tried to make my way back toward where I wanted to work on the Roman shelves, but I saw this and wondered if I had taken a shot from this view.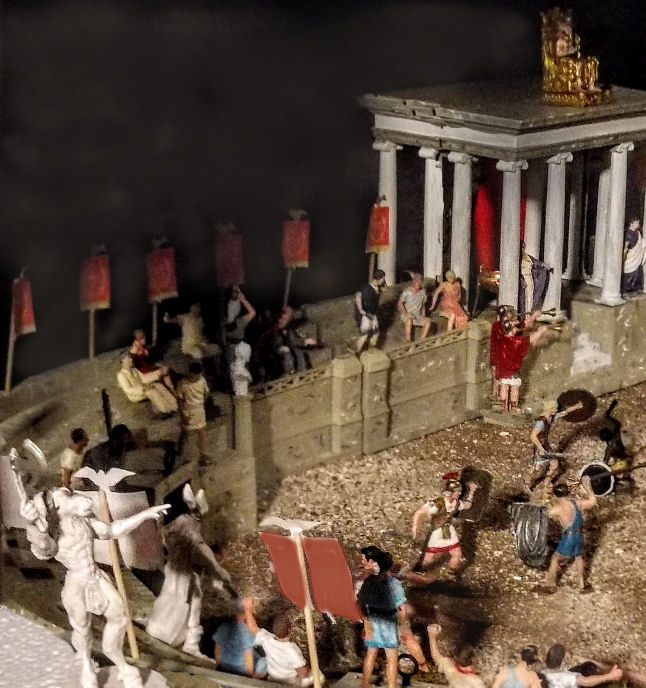 And I saw this angle...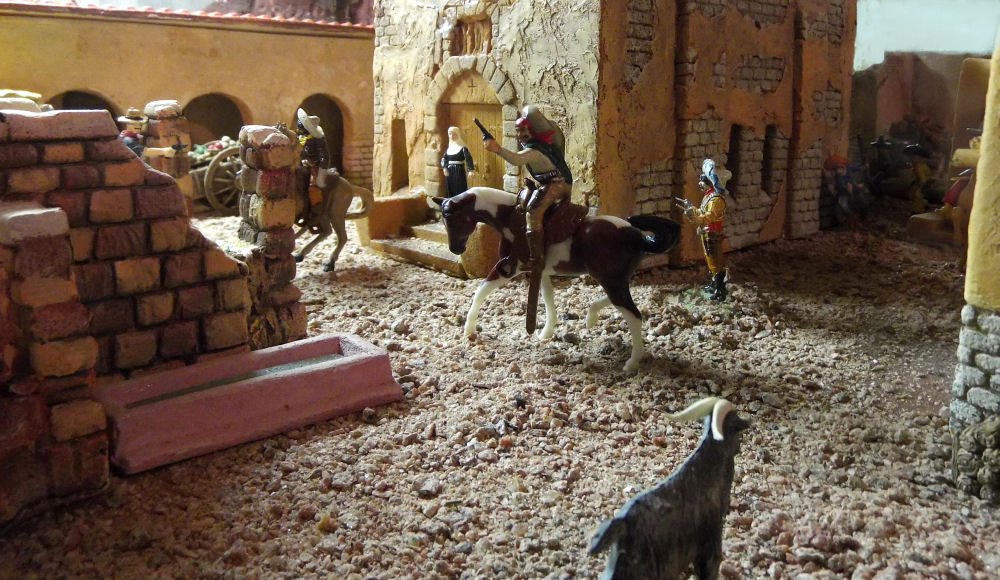 And I remembered that I had uncovered a couple of shelves that had been blocked by tables full of junk...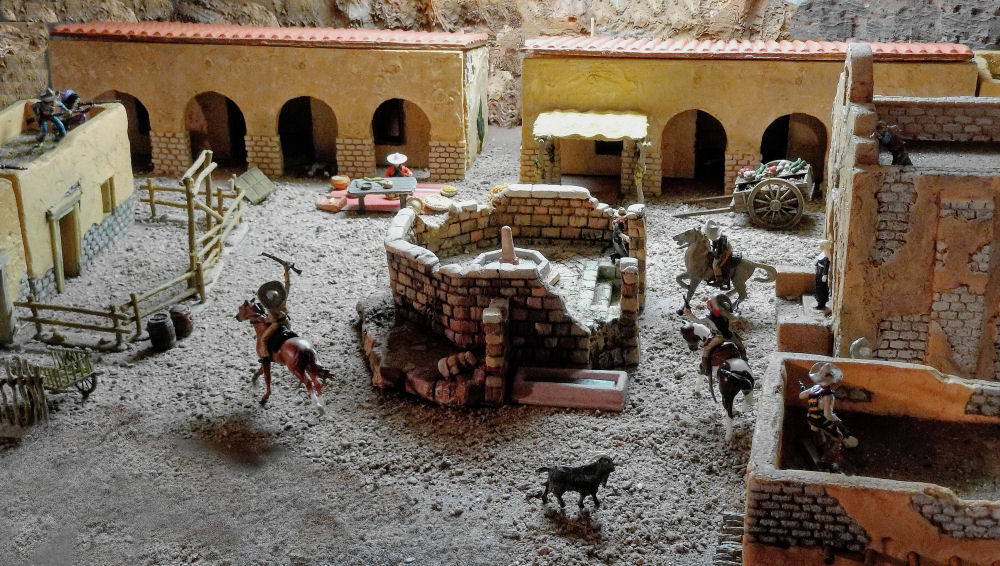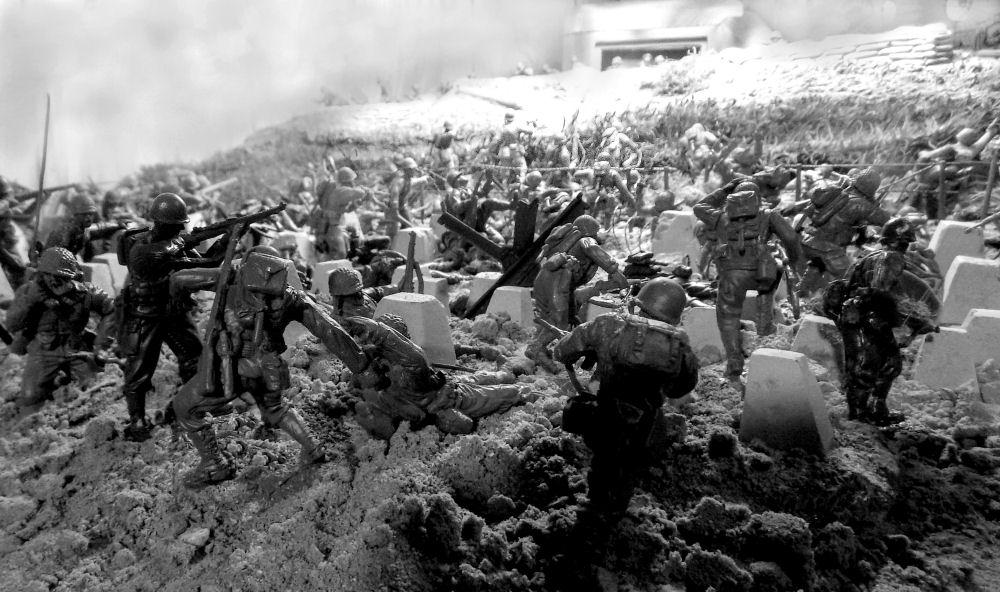 And beneath that shelf was this one. Didn't someone on one of the Facebook Toy Soldier groups want some more angles of this one?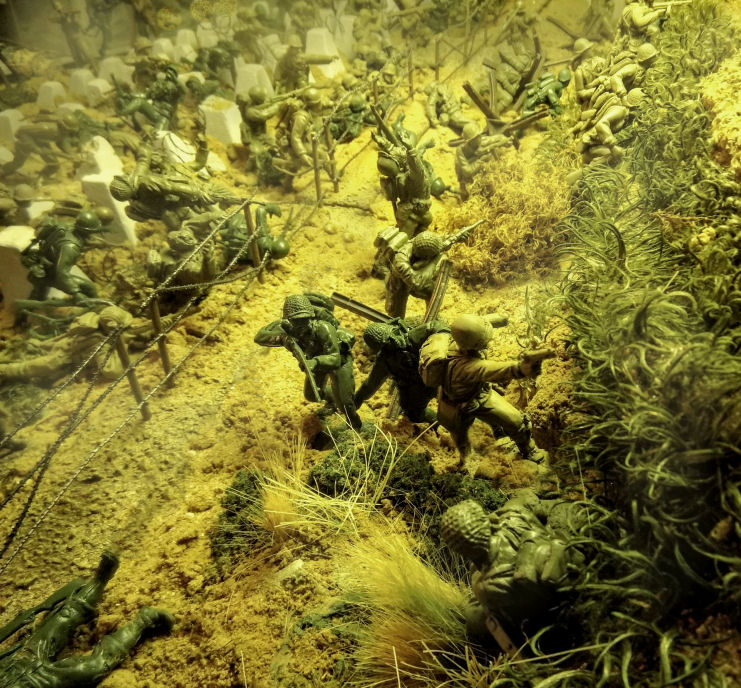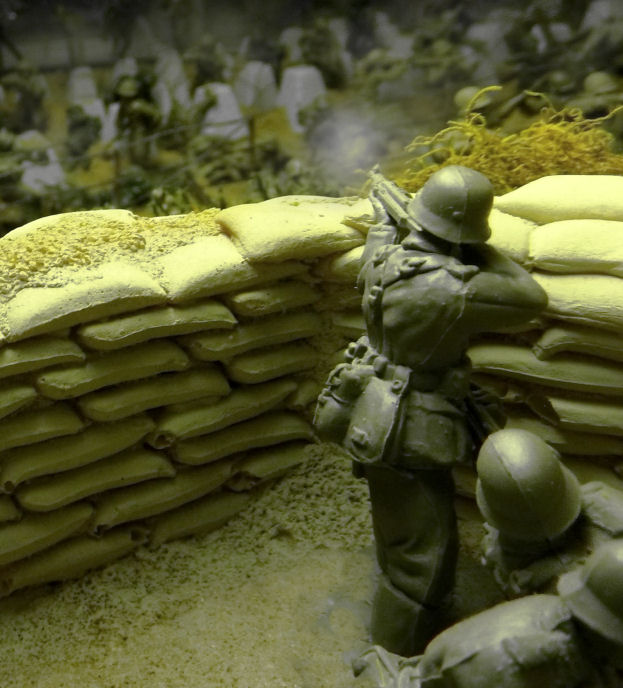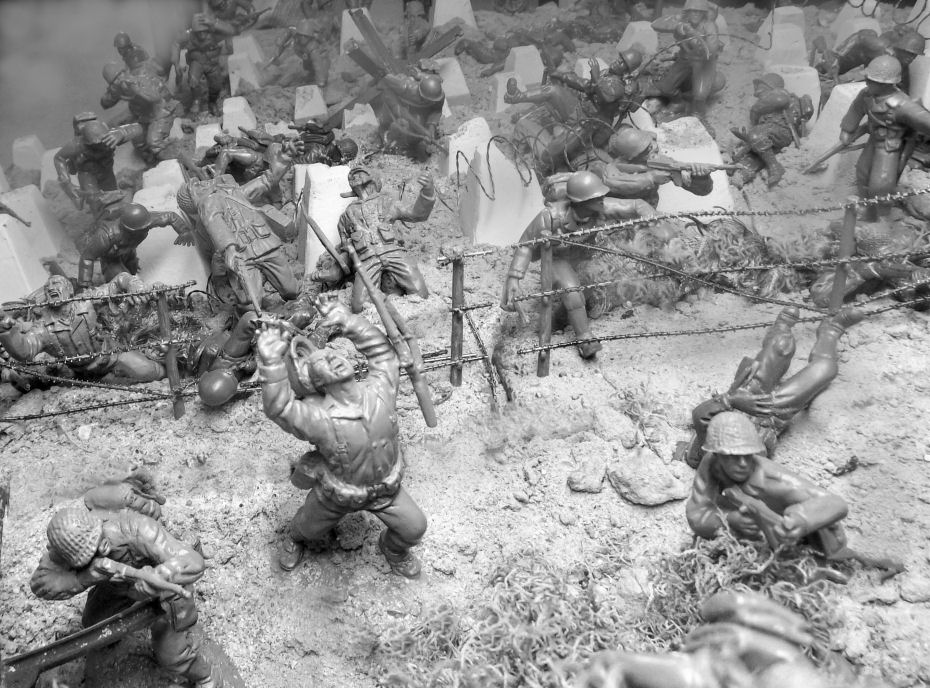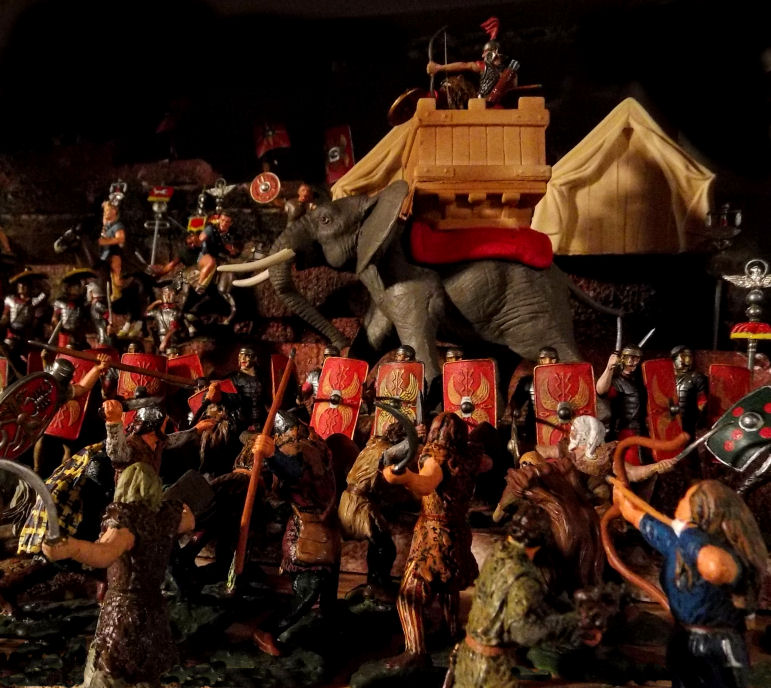 And then back to the Roman area. This shelf might look cool from this angle... And then I had to edit the photos...and post them on the International Toy Soldiers Collectors Facebook page...and then the day was over.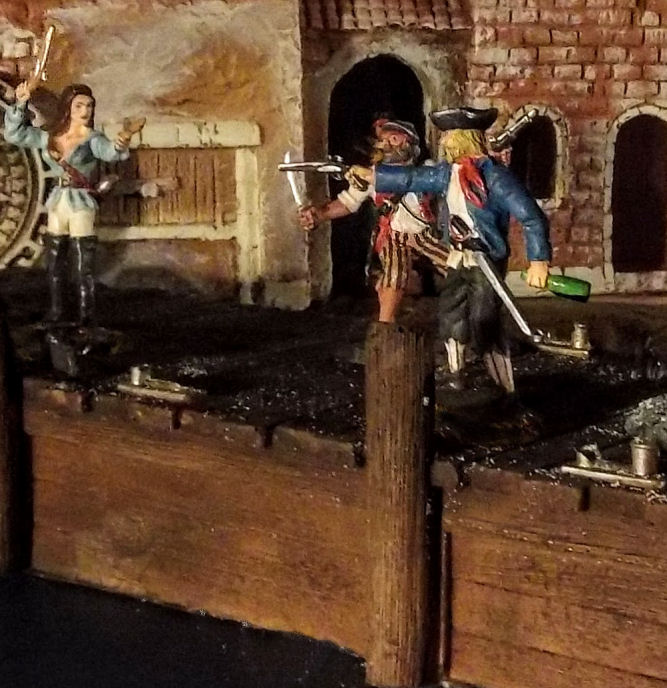 But My wife was having her Bible Study Group at the house in the evening, so I was "exiled" to the basement where I finally got to work on the Roman shelves. Paradoxically, one of the displays on the Roman Shelves is the Pirate shelf.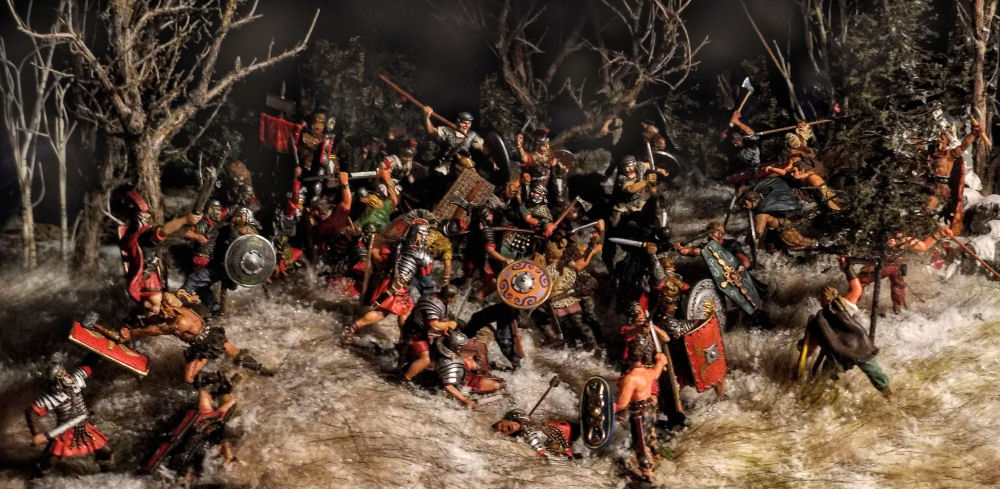 The display I needed to work on was a Roman winter battle that features some of my favorite figures. I really need to retake these pictures using a tripod and timer, but they are part of the story of my day.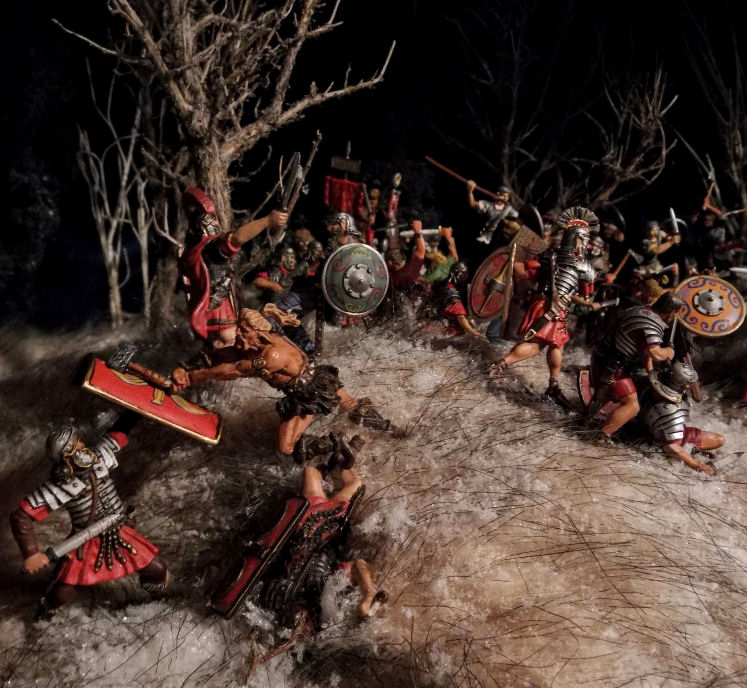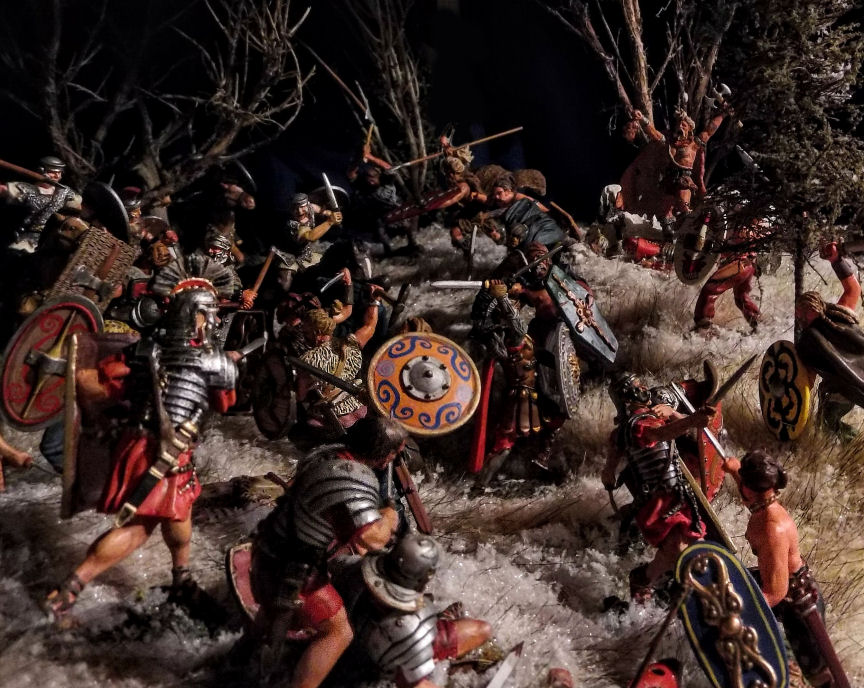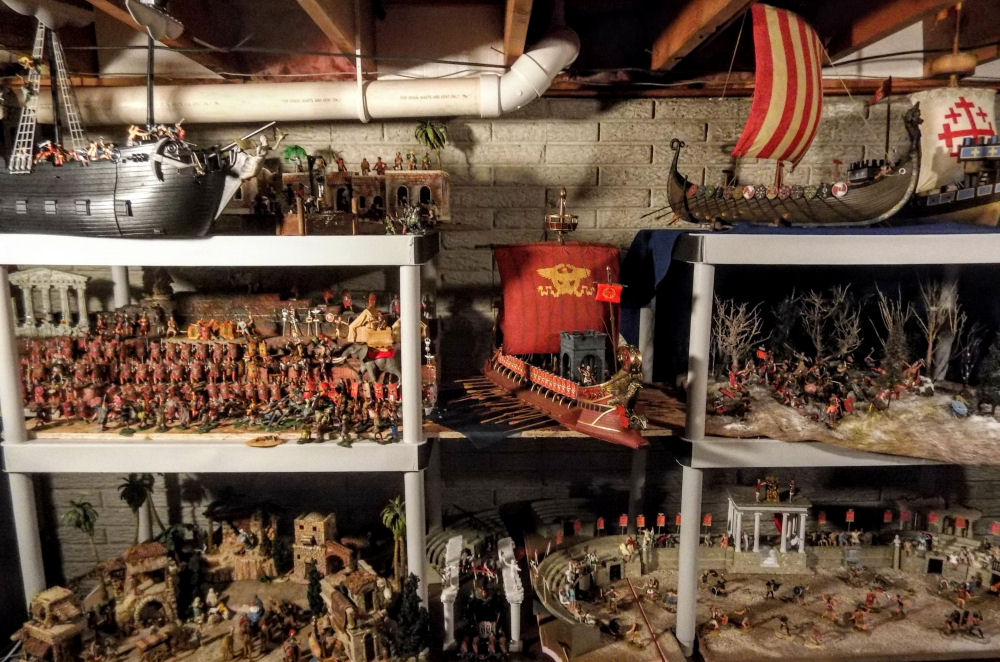 And here's the end result.
If you liked this page, check out the pictures from when I was trying out my new Camera. Click on the picture below.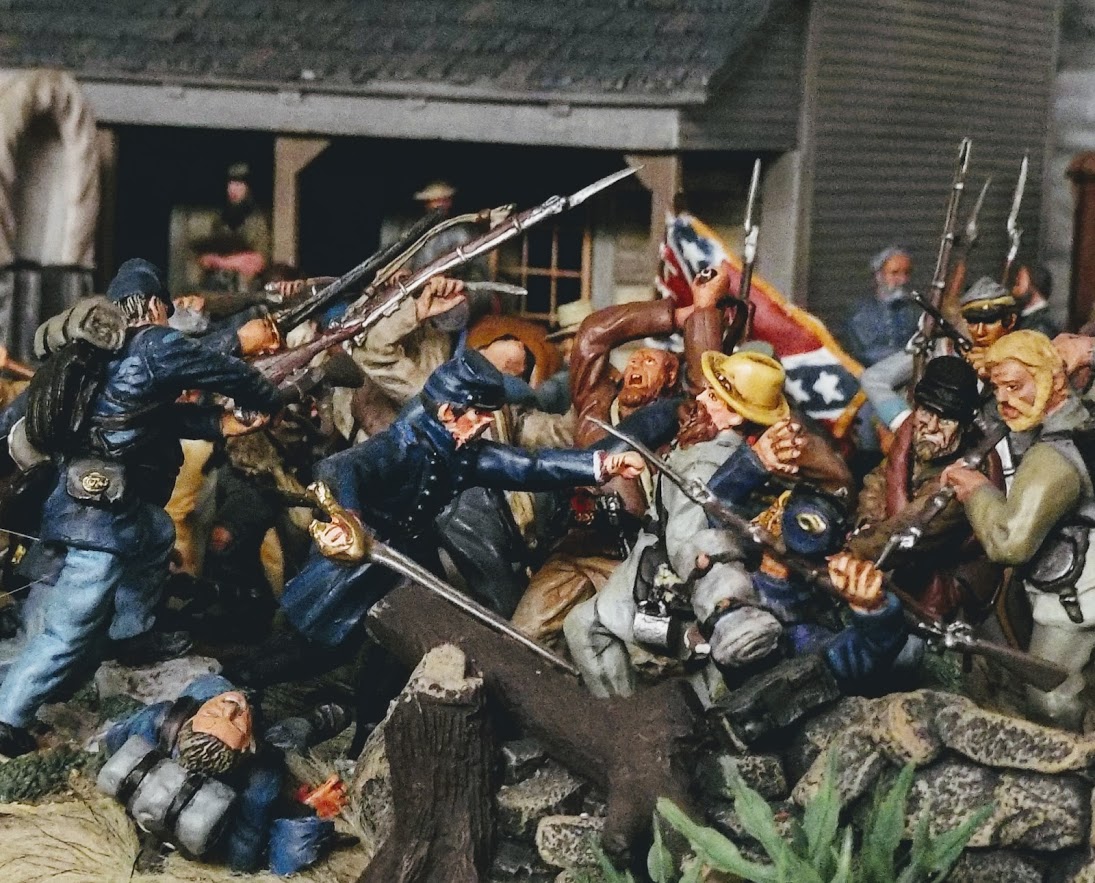 NewCameraPlay.html