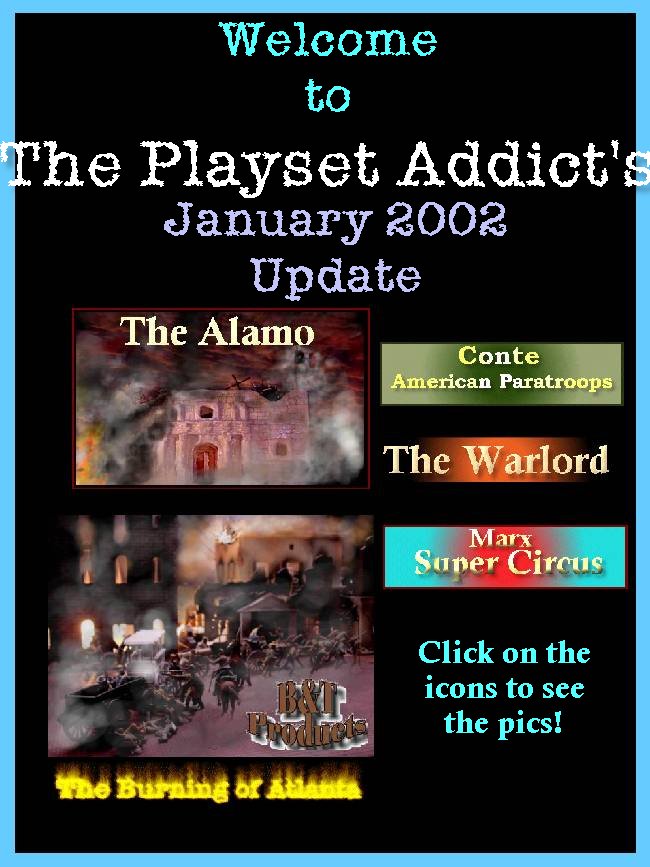 Well, I had five days in a row off and finally got to work on some photos again. I didn't get quite as far as I hoped I would, so don't be surprised if some more series of pictures appear in January. I'm also going to be getting some stuff on eBay and I'll post those photos here as well.
If all goes well, there should be a new Guestbook feature you can reach from the Homepage of jbpics.com. I would sure love to have you guys sign in on your first visit of 2002. I know people from every continent are stopping by the site in the course of most months...I'd love to know who you are.
My prayer for all of us is that 2002 might be a blessed year...one full of growing relationships, good health, security and safety without complacency, and good hunting at the flea markets and Antique Malls!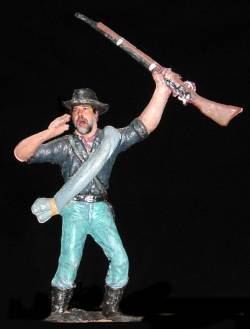 Playset Magazine is coming soon!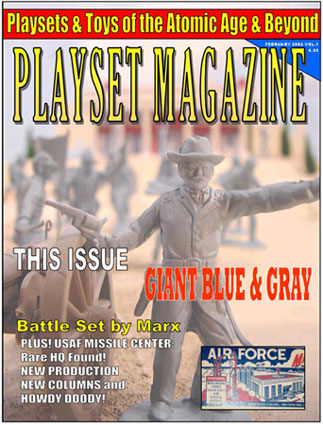 Click on cover to go to Rusty Kern's Playset magazine site where you can subscribe in time to get the first issue!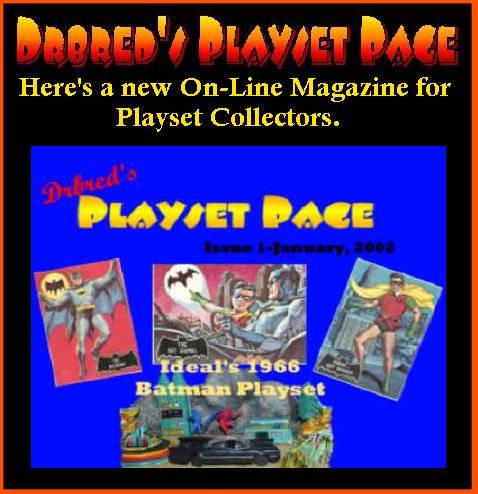 Dr. Bred has actually posted the first issue of his online playset magazine. Check it out!