Do this mean what I think it do?
I think this Christmas might be the best since the 1960s for playset addicts. Nobody works a theme like Conte and he's targeting late 2002 for the launch of the first of his Alamo and Civil War playsets. How long will we have to wait to see the Mexicans? How many sets will there be? He's not going to do a full scale Alamo complex, is he? How will we afford it?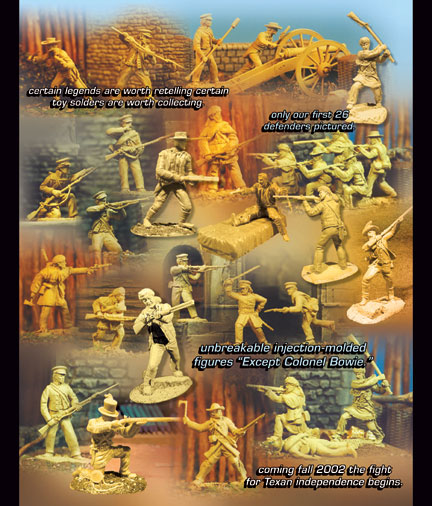 Click on the picture to go to the Conte Collectibles Website. Hopefully more details concerning release dates and ordering will be available there soon.
And if the Civil War stuff is comparable to the metal figures they are releasing...O my!