This page features
Playsetaddict Scenery and Terrain Pieces
...Rubble, trees, hedgerows, rock formations, diorama and display settings.
If interested in purchasing pieces similar to these, e-mail me at playsetaddict@charter.net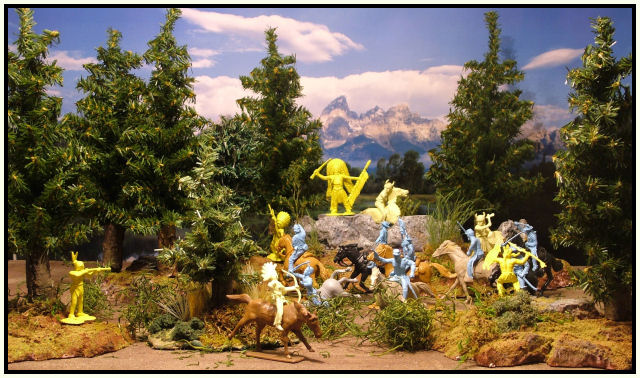 Over the years, many people have asked if I ever sold any of my scenery/terrain pieces. Up until now, I haven't, but that is about to change. The terrain pieces in this picture are the first I will be putting on eBay.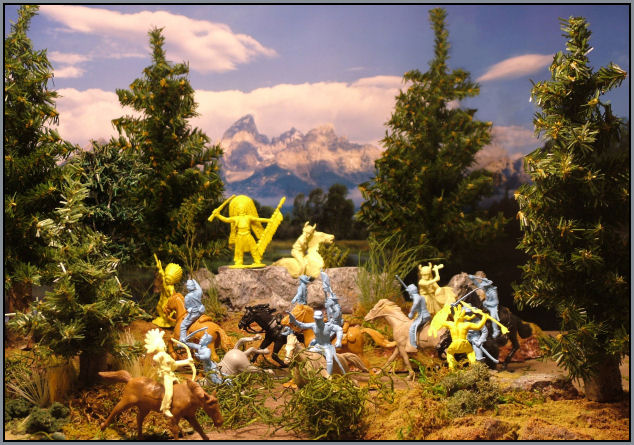 I think rocks and trees are the most versatile accessories there are. Throw in a few bushes and some little humps to give you some verticality...and you have a super cool "set" for your toy soldiers.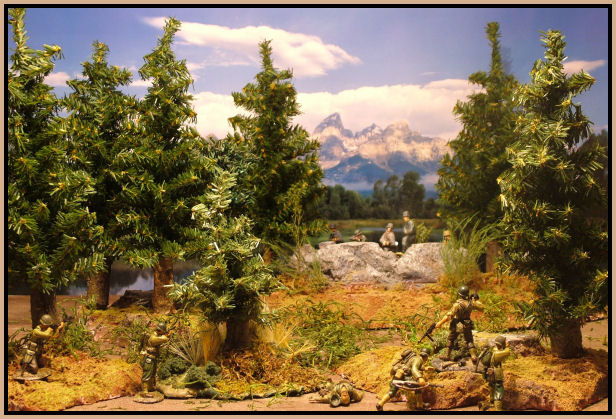 They work with any time period.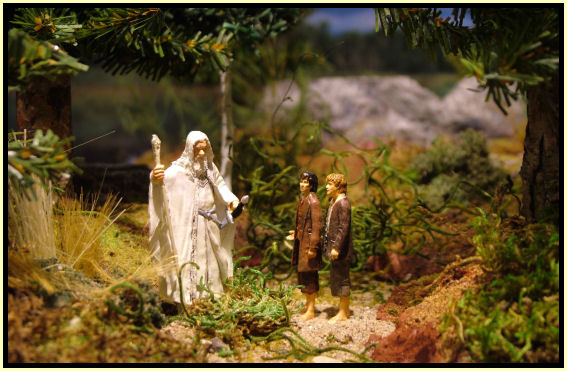 And for time periods that never were...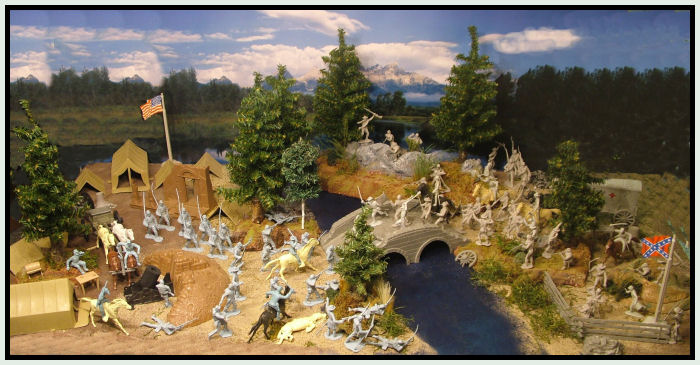 I picked up a partial Giant Blue and Gray a little while ago. These little terrain pieces bring it to life. Click on the picture to see more shots of this set up..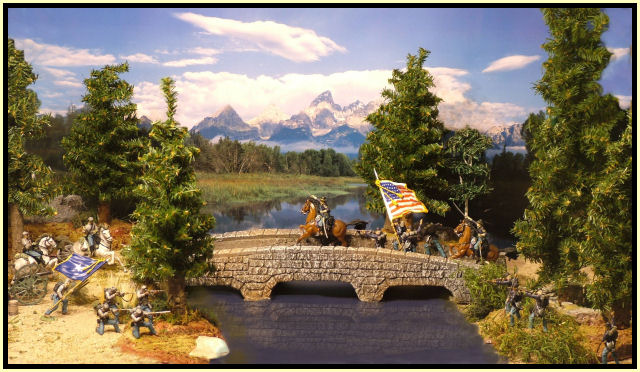 Forces of valor ACW!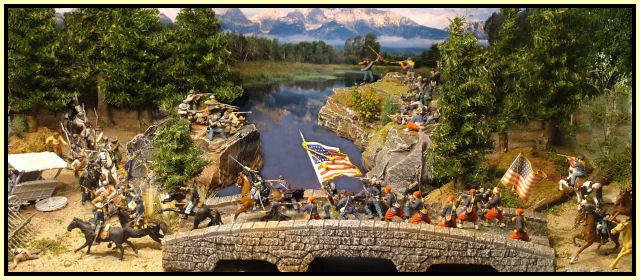 Another scenic need is debris.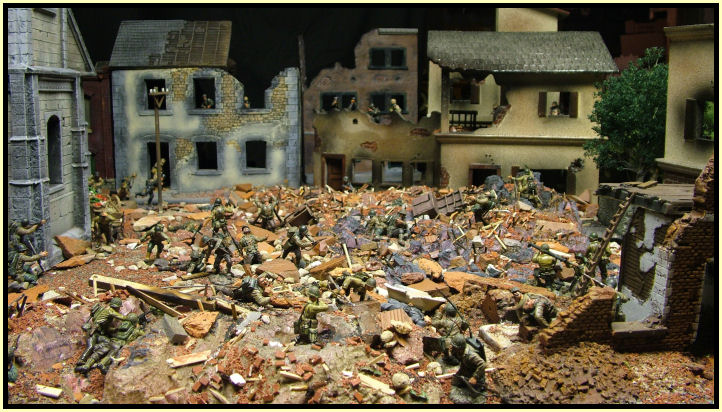 Look for some of my rubble piles on eBay soon. They make for great urban warfare!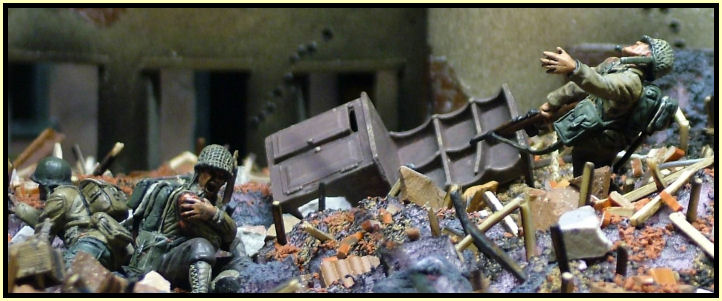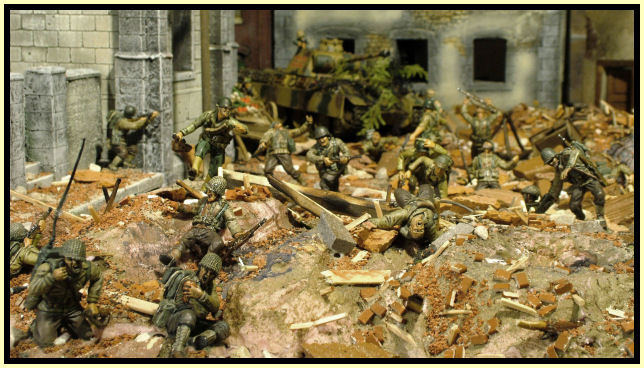 Below are some hedgerows I constructed. I am trying to find a way to make great looking yet durable pieces. I've got a little ways to go yet. I like the looks...but I'm not satisfied yet with the durability.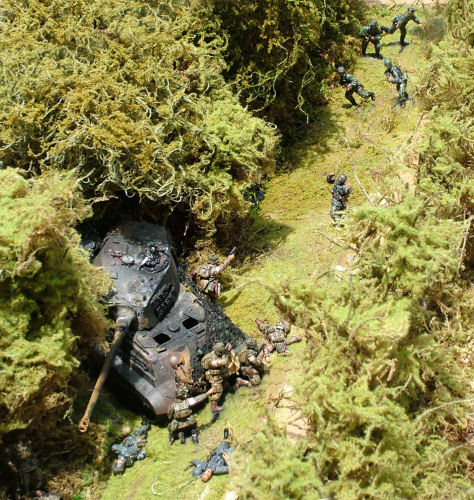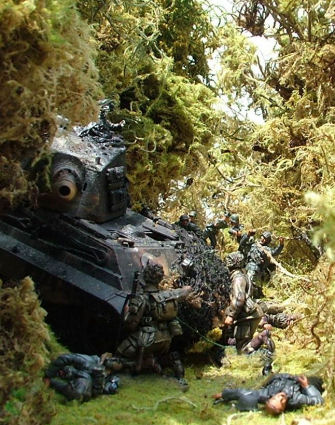 Below is more rubble.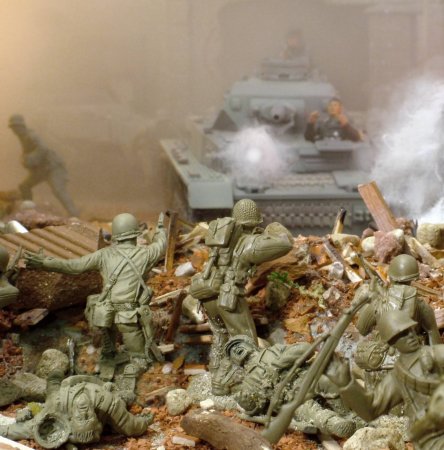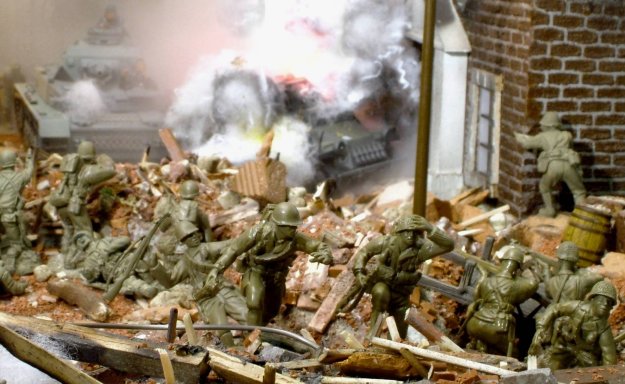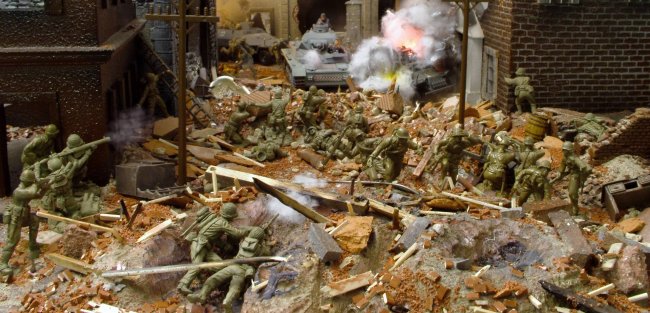 The above series of pictures features the fantastic Conte plastic GIs, some 21st Century German vehicles, Conte Germans, Conte and B & T buildings, some Forces of Valor accessories and some large rubble piles I put together. As most of you know, I am responsible for the Conte Collectibles website at http://conteco.com . There are lots of my pictures there on the Action photos pages and on the Webmaster's blog and on the blog archives.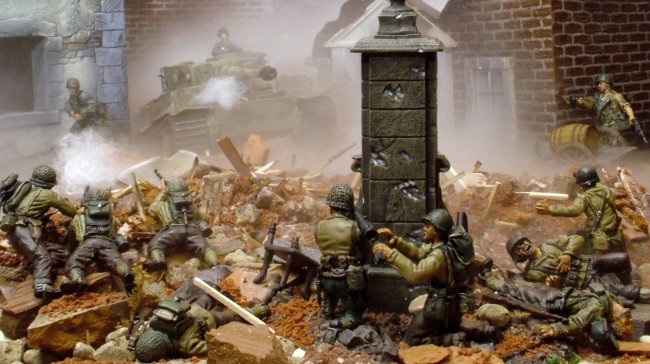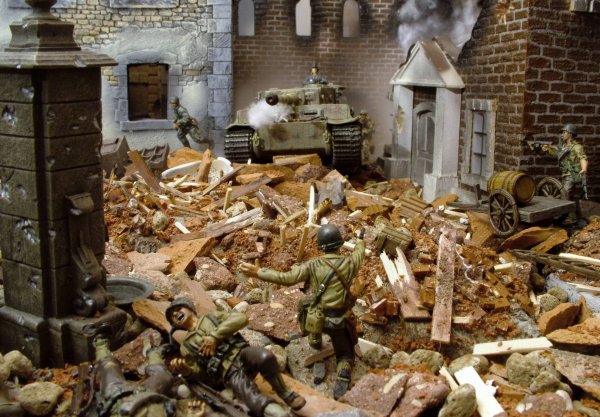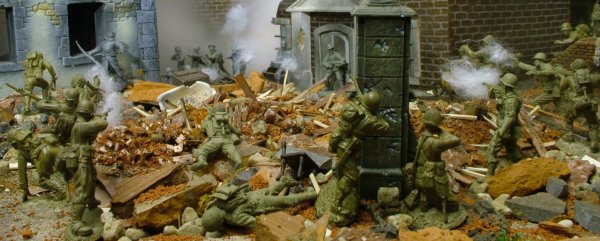 Let's get all the troops involved!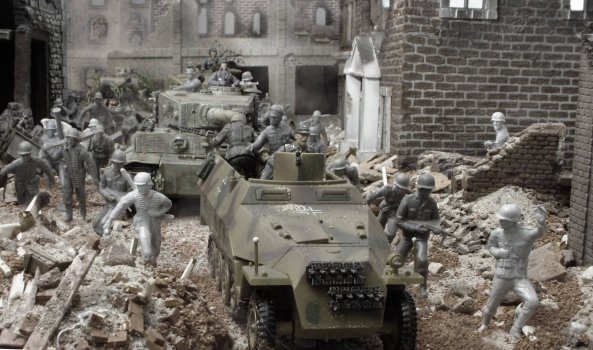 This is the first time I actually played with the downsized Marx six inch Germans that came out last year.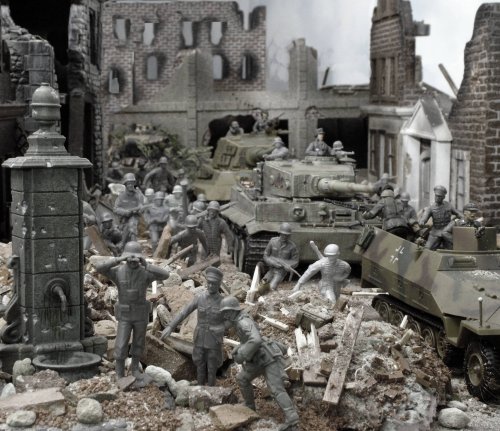 Who would have believed ten years ago that a scene such the one above could be done in 1/32nd scale?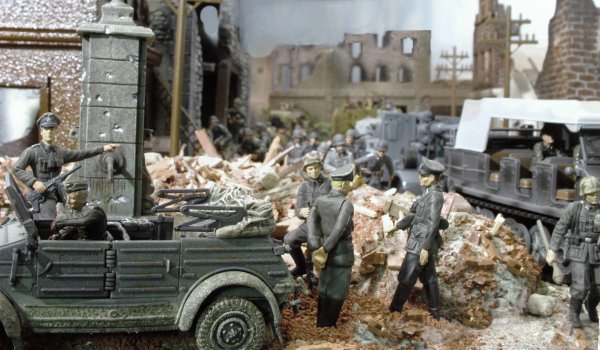 I am very pleased with how valuable my large pile of rubble is turning out. It took several hours to make but it was well worth the effort.