Alaska - Canadian Frontier by Marx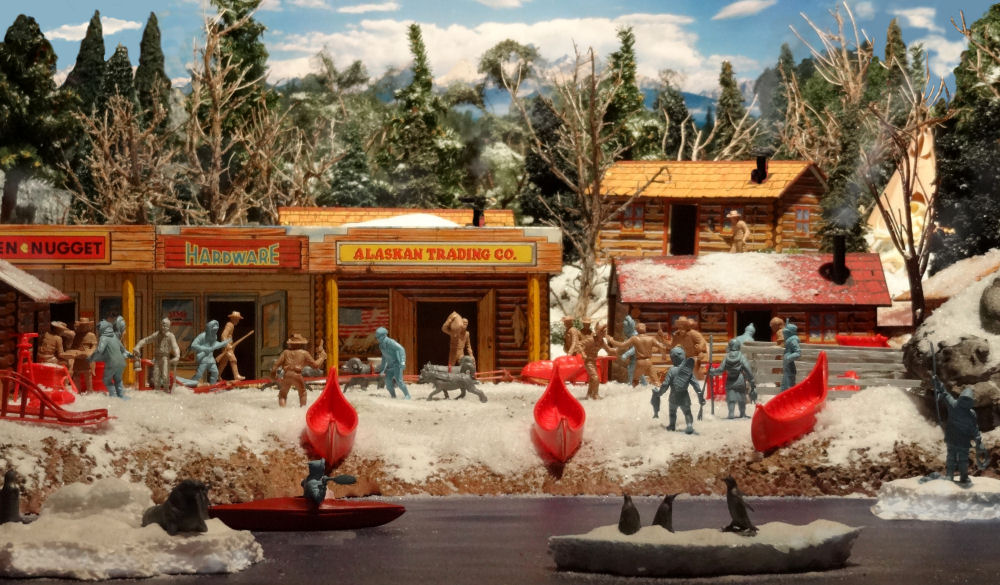 Several years ago I had the opportunity to go on a cruise to Alaska. The tripped sparked my interest in collecting pieces from the Marx Alaska Playset, the Canadian Frontier Playset and the Arctic Explorers Playset. However I never got around to setting the stuff up and photographing it. I even had Larry Patterson of P and P Products make some some cool stuff for me. Now, as I look for stuff to list on eBay, I decided I would get this thing done.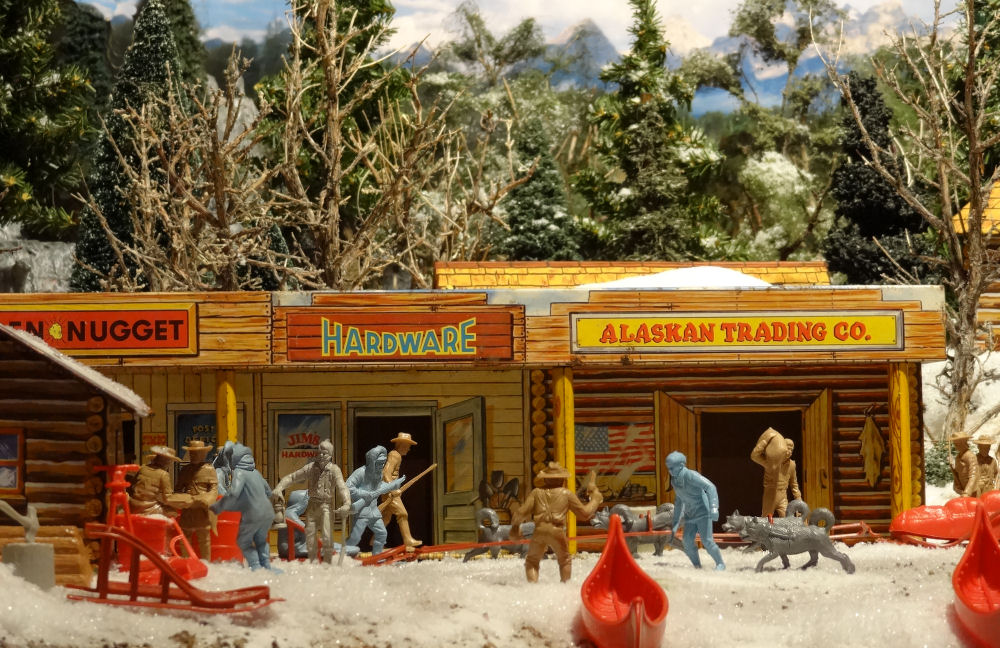 The costliest single piece in the set up is the Alaskan Streetfront from the Alaska set. The rarest pieces, though are probably the two red-roofed cabins from the Canadian Frontier set. They only came in that rare set.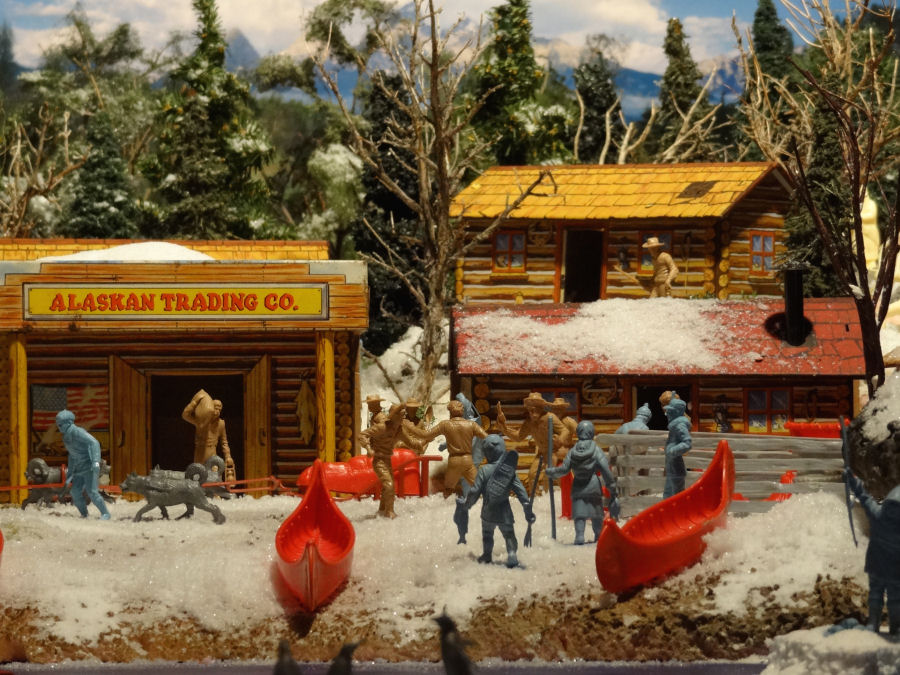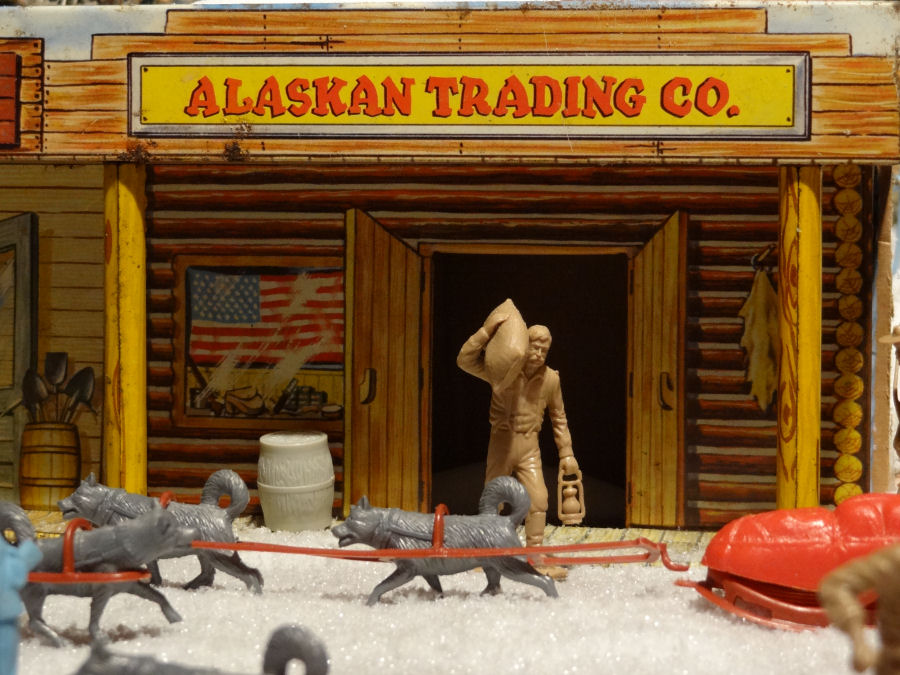 The miners and trappers from the Canadian Frontier set came in this brownish shade unique to this set.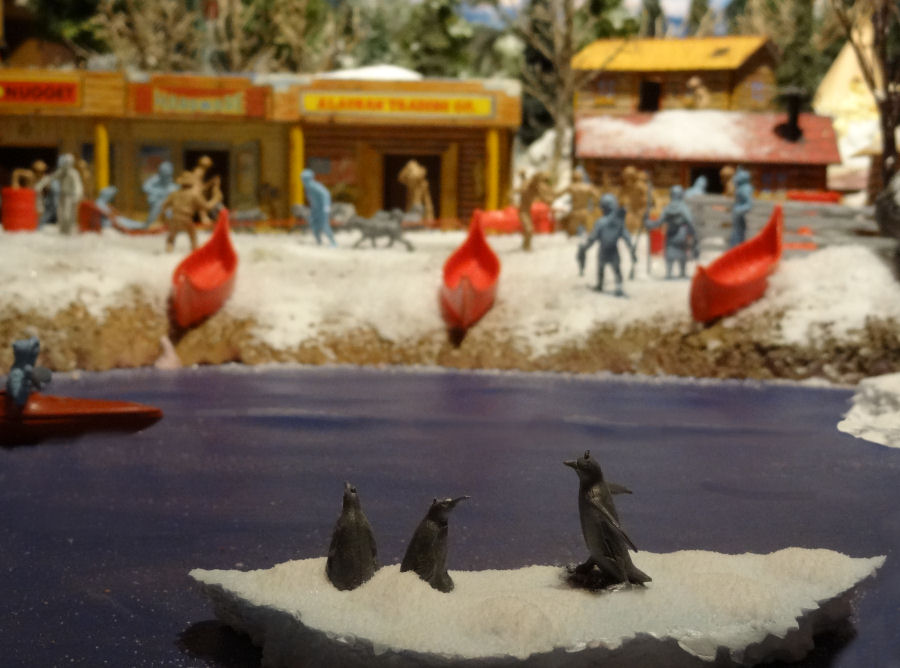 The arctic animals in the Canadian Frontier set came in a dark silver color.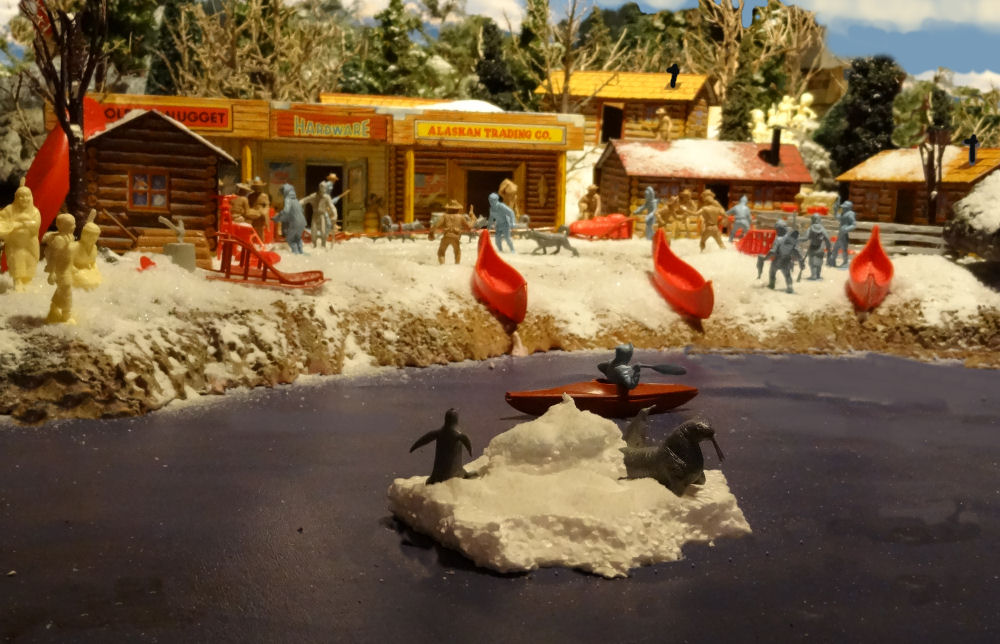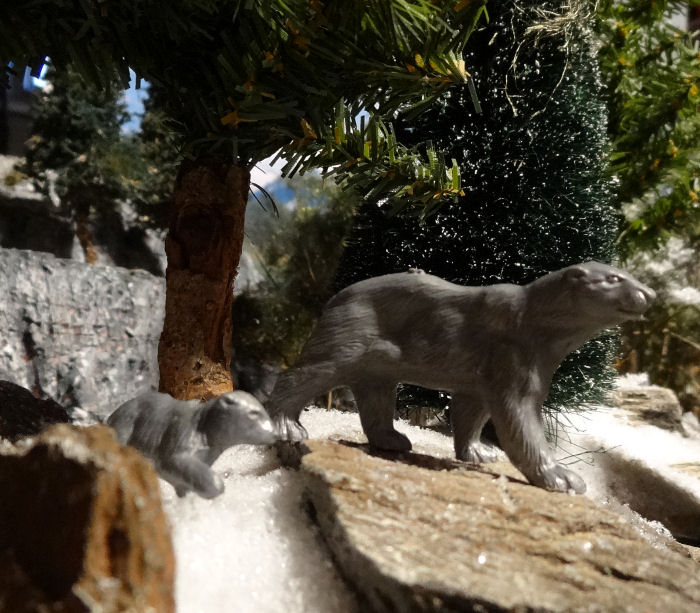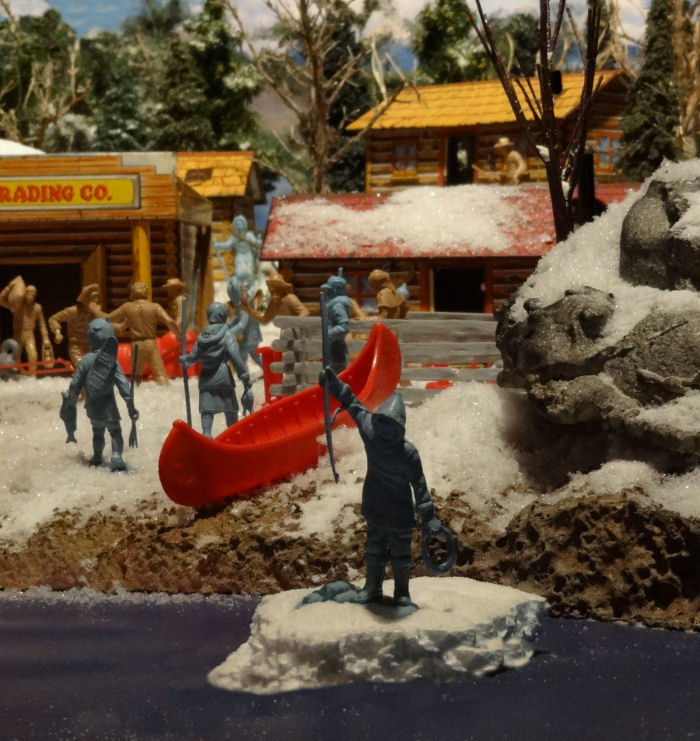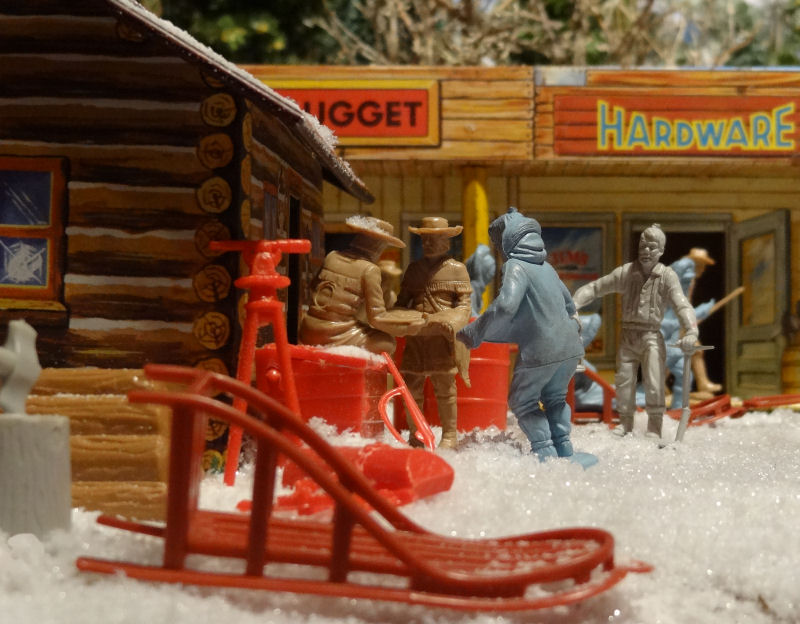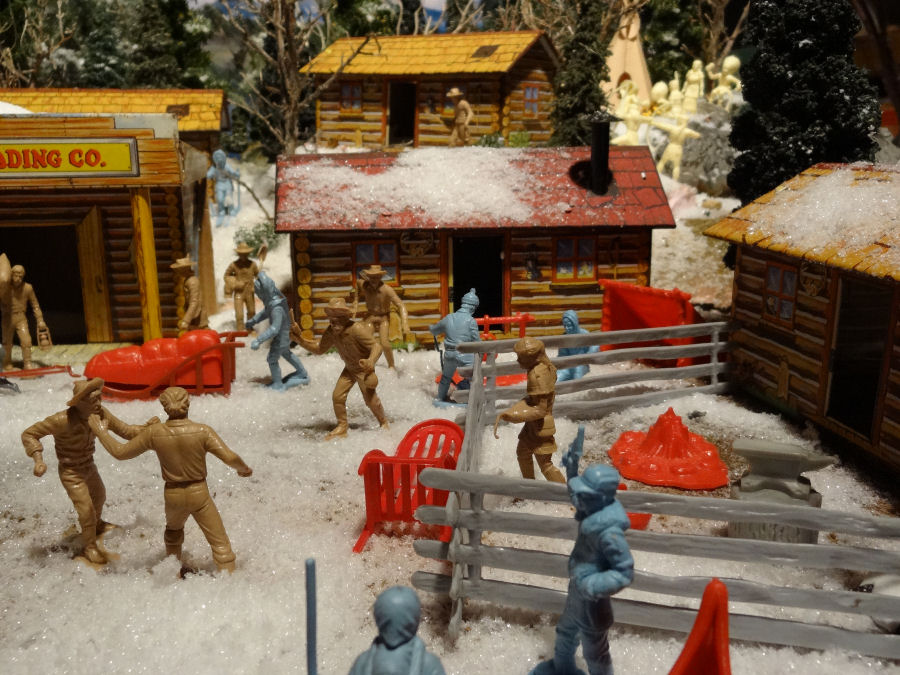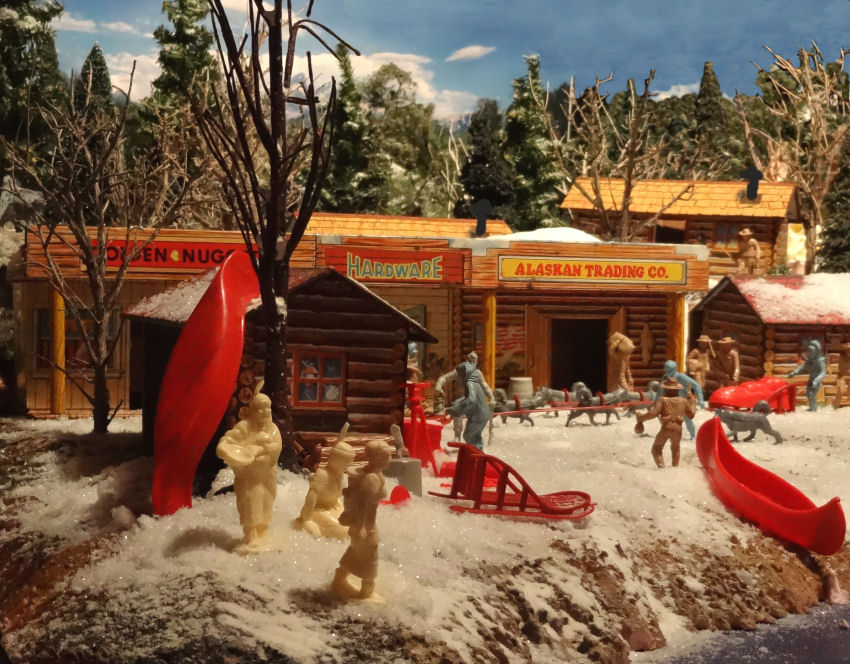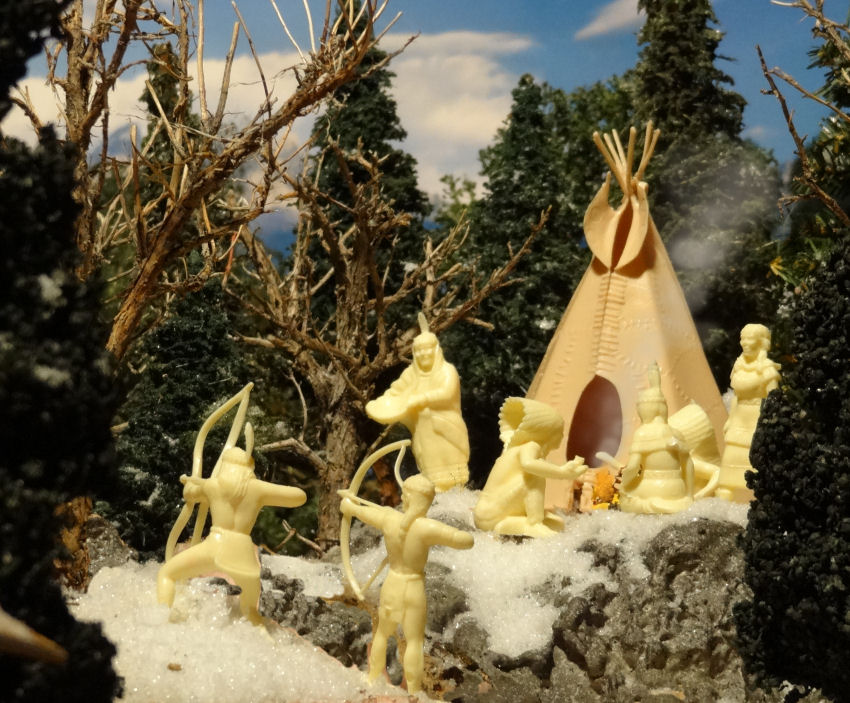 The Canadian Frontier set included a couple sets of 60mm Indians in a rare cream color