The Revolutionary War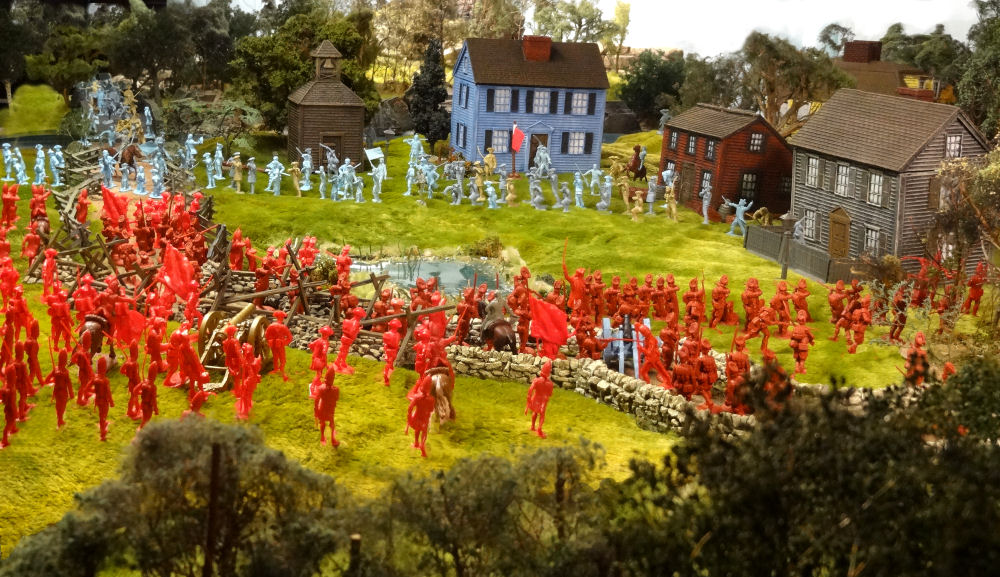 I love playsets, but I really love supersizing and enhancing the playset offerings presented by the various manufacturers. Often, I'll have a scenario in my mind for years as I accumulate material. In the past I've made "Dreamwish" versions of Fort Apache, The Battle of the Blue and Gray, Wagon Train, TV Series' Western Town, and Custer's Last Stand. Here I've finally tackled the Revolutionary War. The Barzso Battle of Lexington Green playset provides the core of this set up with the wonderful buildings and figures it contains. I added a Marx Series 1000 playset, some CTS Hessians, a bunch of Accurate figures, a few Marx 60mm Brits and an Imex British Cannon Crew. At the end, I also brought in the Marx Johnny Tremain Character figures and some of the cereal premium character figures Marx made.
It's my intention to sell most of this stuff once I've finished photographing it. I am going to have a hard time letting go of the Barzso set because the buildings are so versatile for the Civil War, but I need to let it go if I hope to get some more stuff in the future. I'll always have the pictures.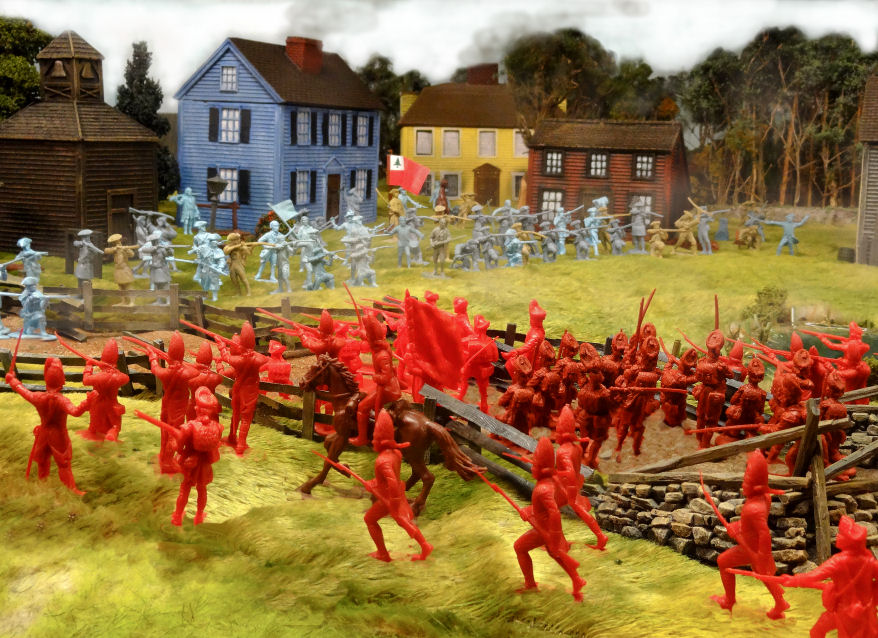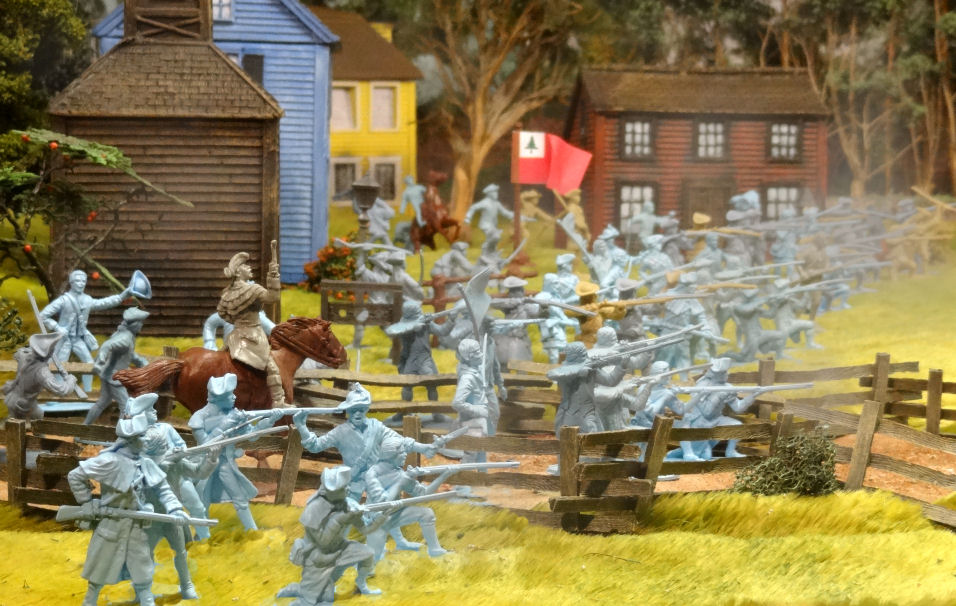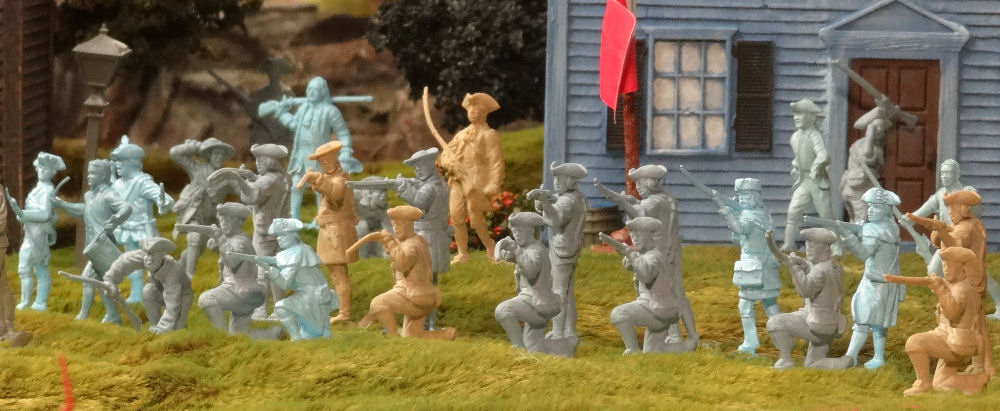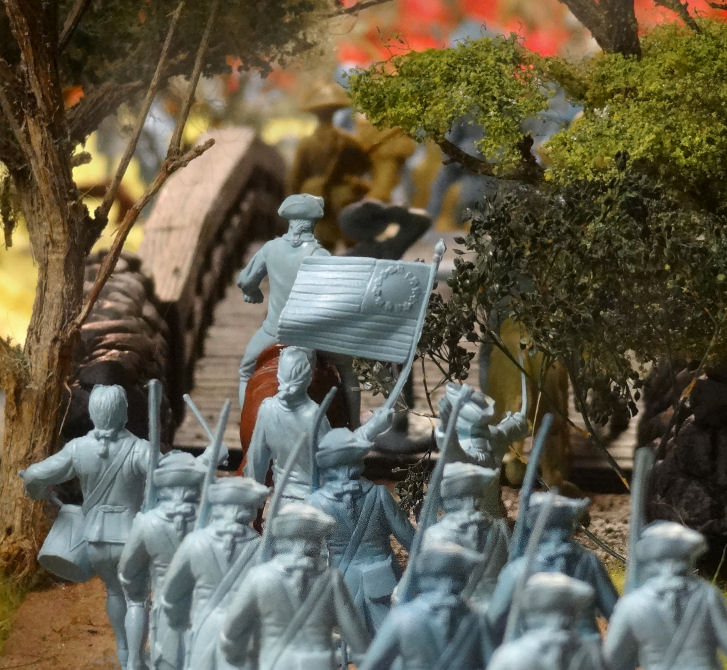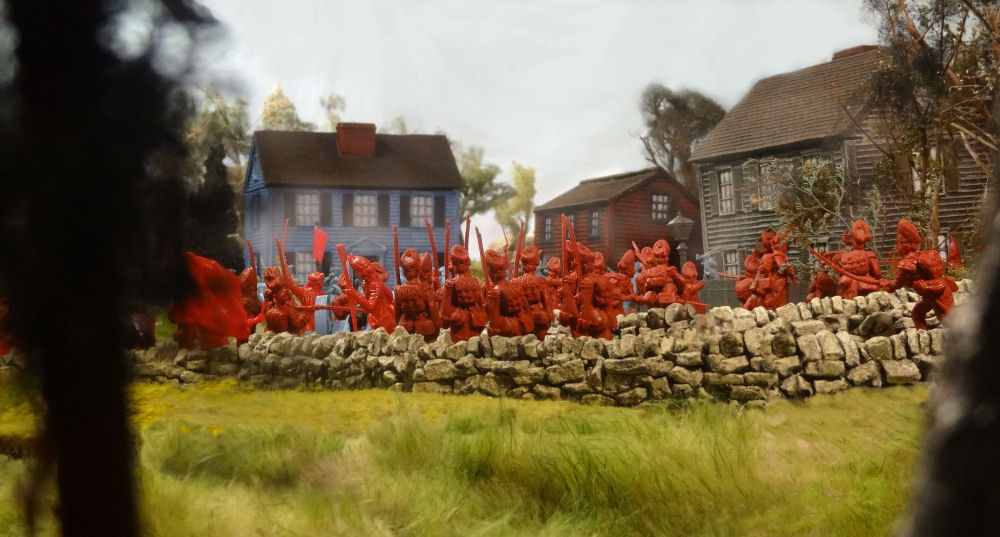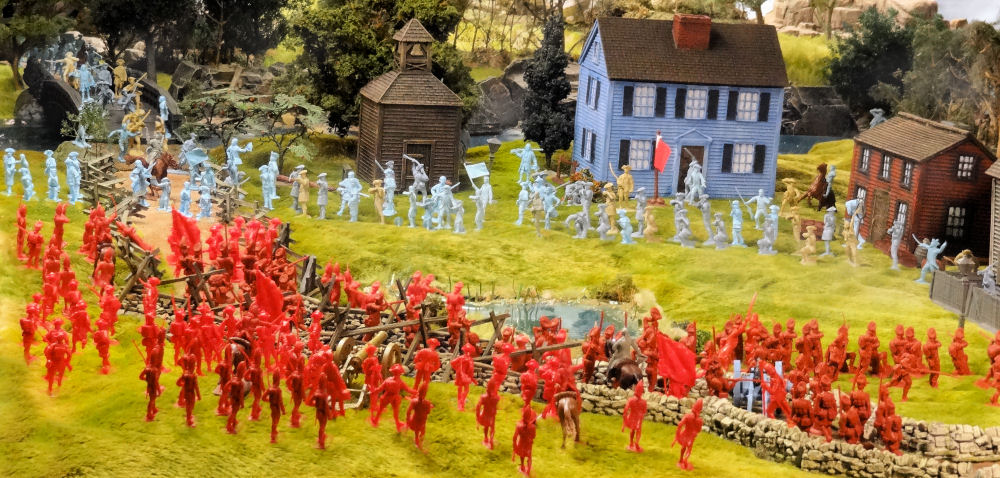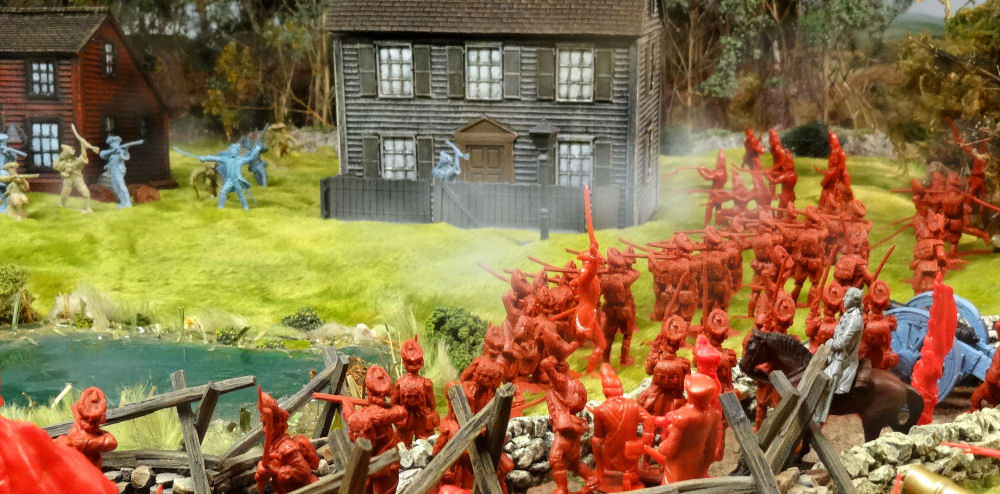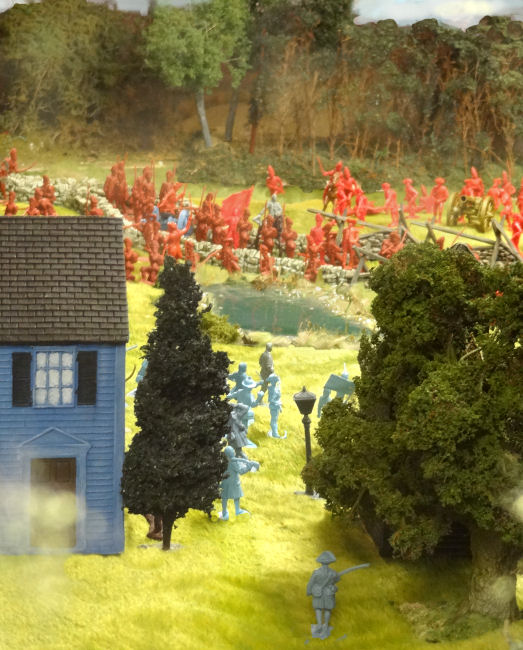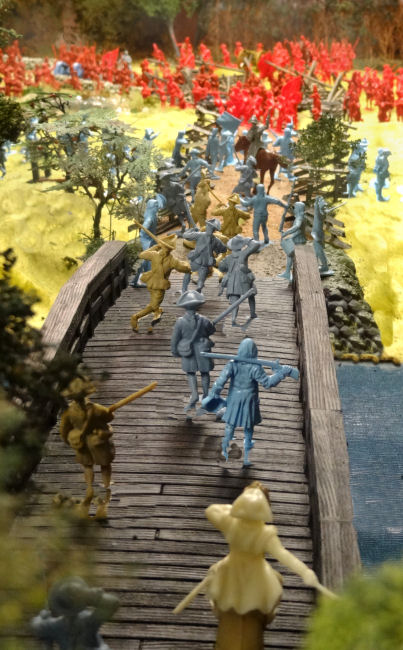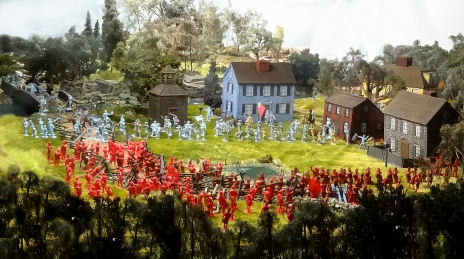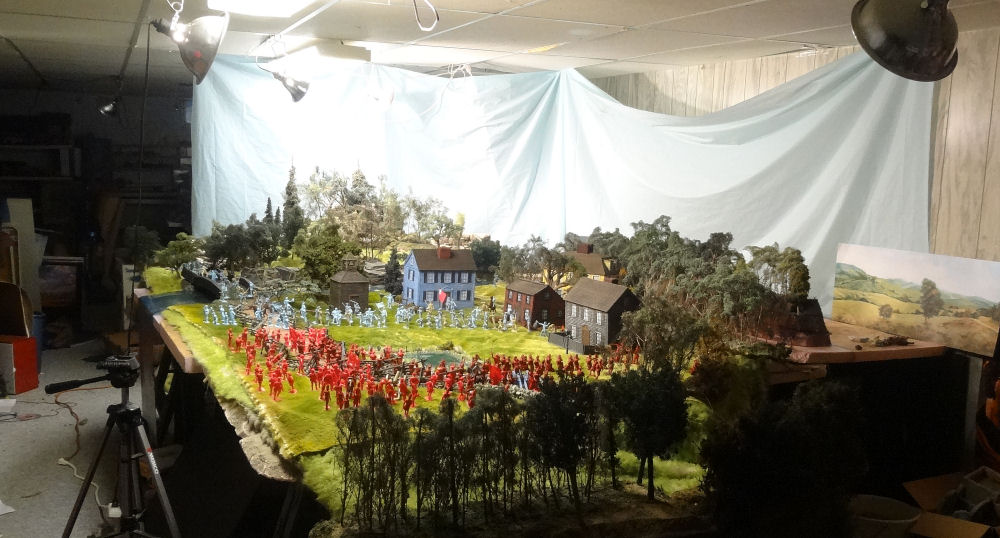 Here's a picture of the larger context of this set-up in my basement. (The smaller picture just above this shot is derived from this image.)