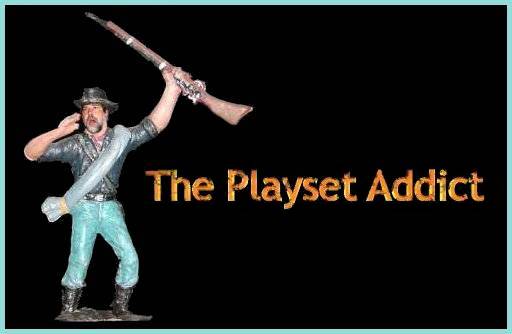 Civil War Action Photos Featuring Painted Figures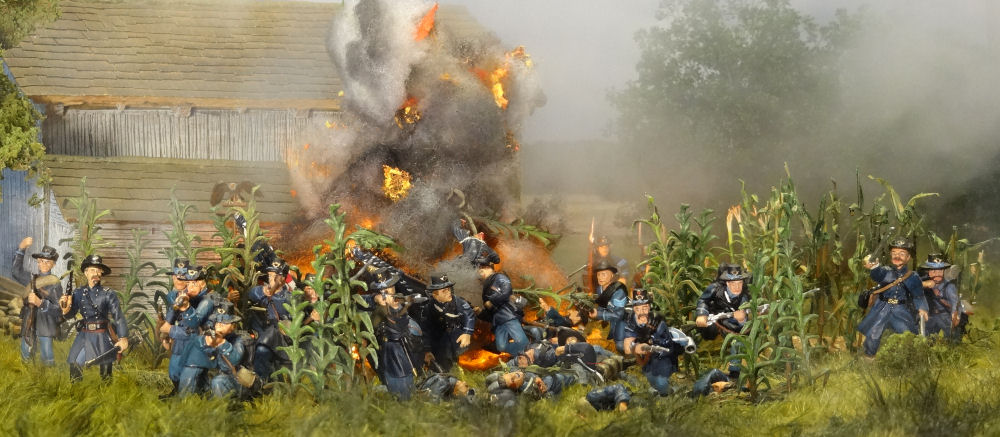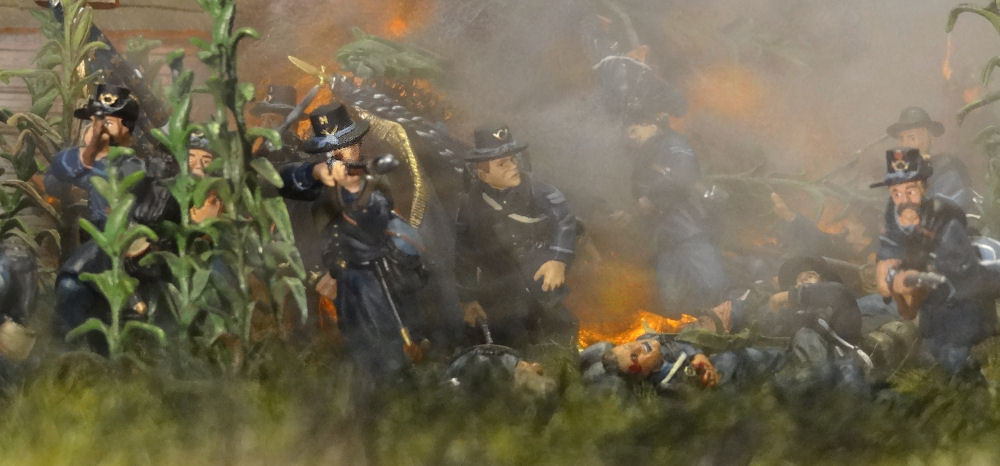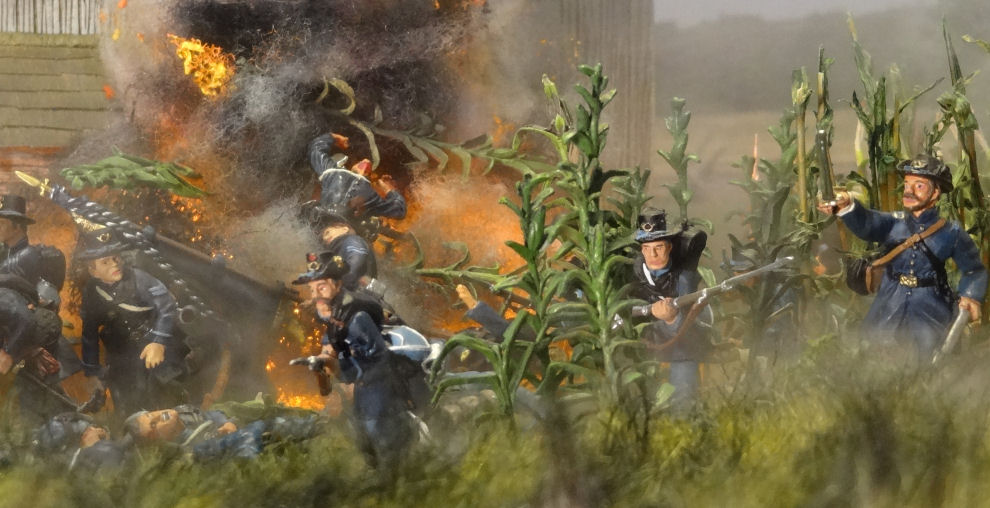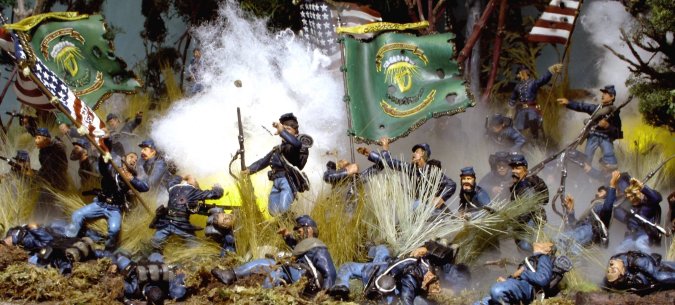 I am in the fortunate position of being able to use the Conte Painted Metal Civil War figures as if they were playset figures. (It is good to be the Conte Webmaster!) Robert Ortiz's sculpting is able to capture the emotion and horror of battle in a way I never would have dreamed possible. In pictures like the one above, the camera captured that intensity.
If you enjoy these pictures, be sure to check out the Conte website at http://conteco.com. Click on the action photos link at the top of the page.

Here are some Rival Forces working together very nicely. Click to see a bigger image...if your settings allow images larger than your screen size. Can you pick out the painted plastic TSSD figures?
I hear that some people don't like casualty poses. I think they bring intensity to any display of toy soldiers...unless you are doing behind the lines scenes. Conte does casualties better than anyone.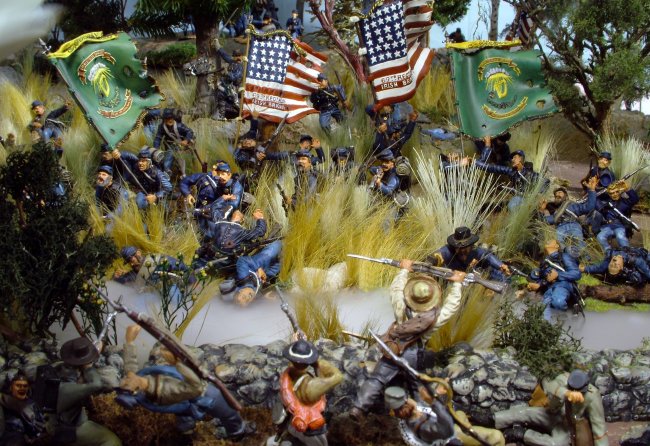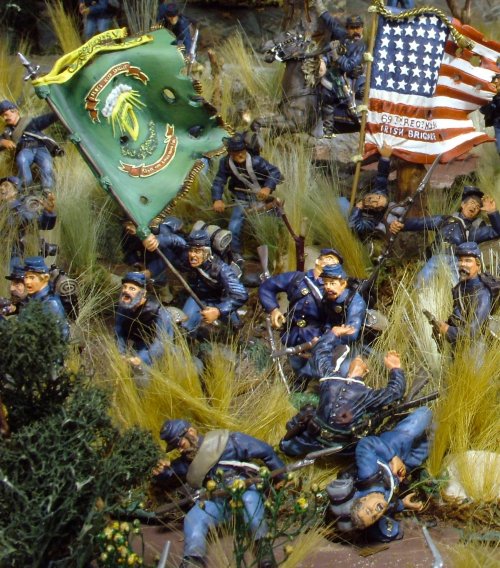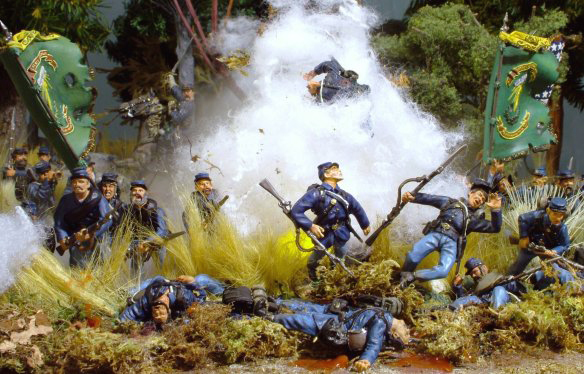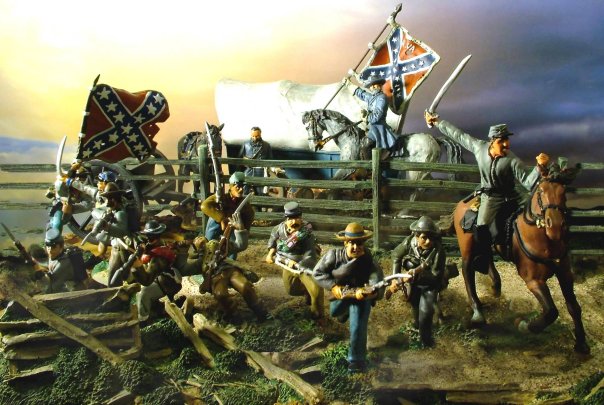 This shot has a mixture of painted plastic and painted metal figures.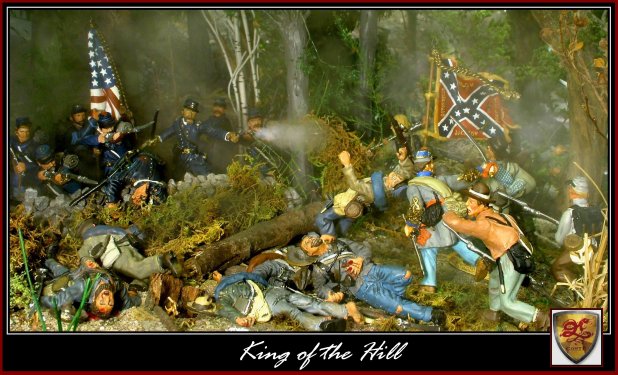 I think some of my very favorite pictures are ones which are recognizable as to the precise time and place they are supposed to portray.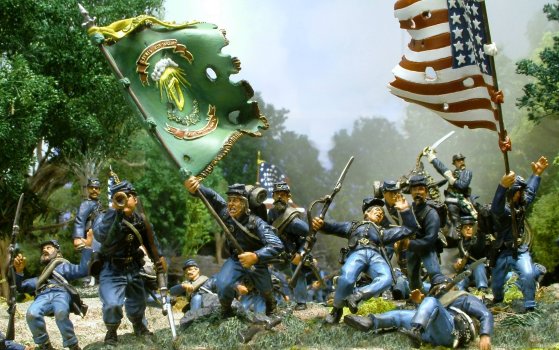 Conte's Irish Brigade!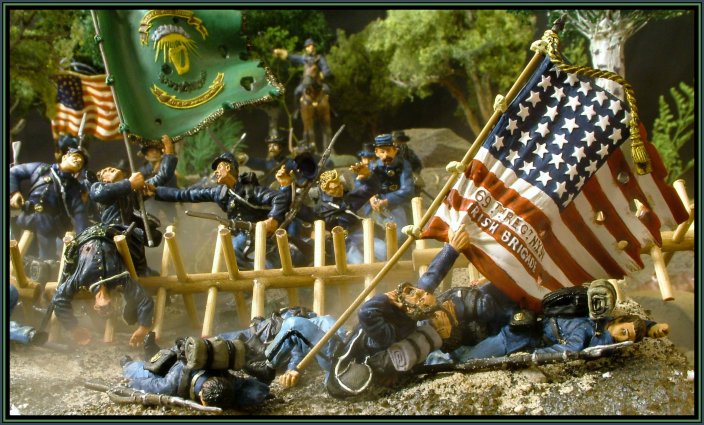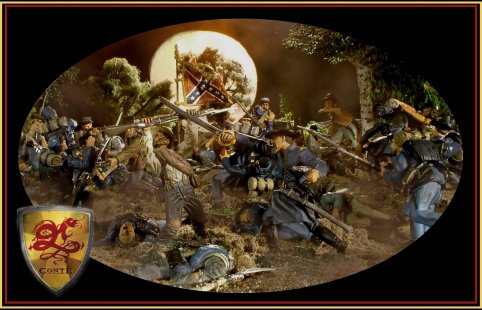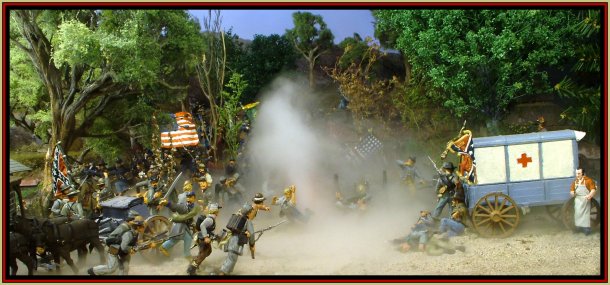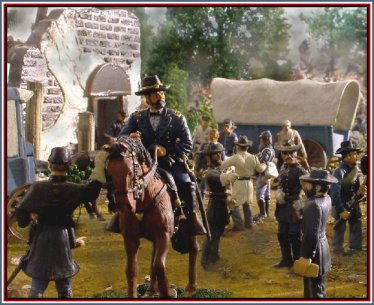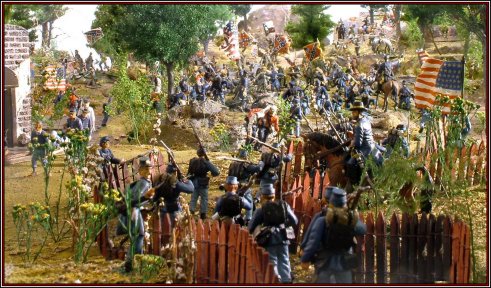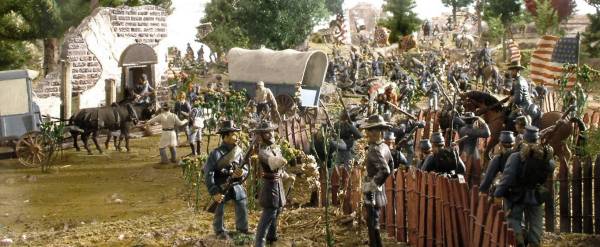 This Civil War set up featuring Conte's incredible Civil War figures just kept growing. At the end, I just had to add some stuff from other makers. How many different makers can you pick out?