FATHER AND SON TOYS DREAMWISH WESTERN BOOM TOWN PLAYSET DISPLAY - OTSN 2010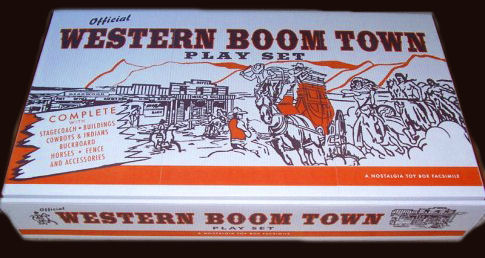 One of the things I look forward to every year at OTSN is seeing what Len and Colleen Hardt have on display. Each year the Hardt family (Also known as Father and Son Toys) have a great display set up on the bed in their room. This year they had a Boom Town set up that was just incredible. They used the Marx Town buildings and lots of repro Marx figures like the cattle pictured above and a bunch of fantastic resin figures by P and P products, as well as figures and accessories from other makers. They just "get it". (Meaning that they like to play the same way I do!) I also look forward to seeing them each year because they are just about the nicest people associated with the hobby.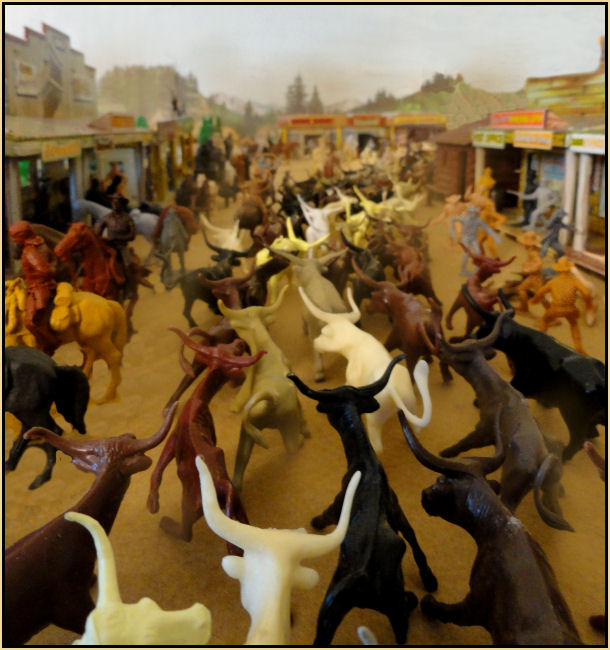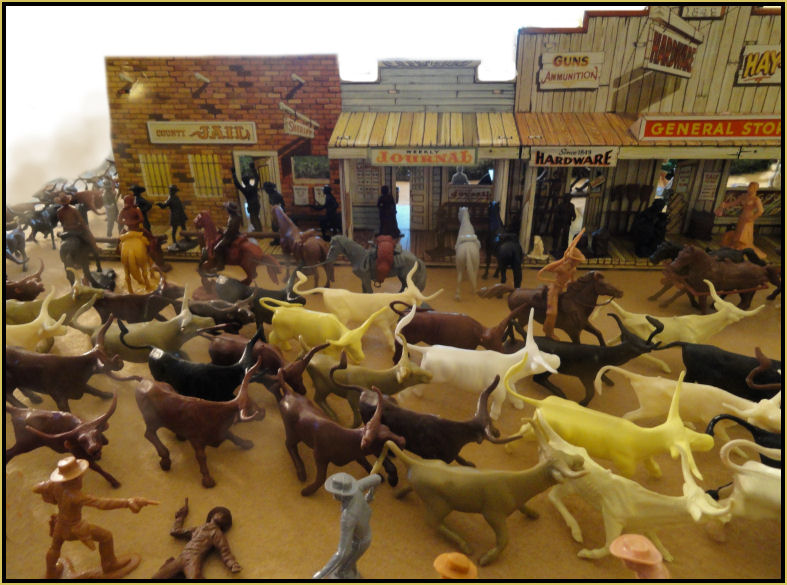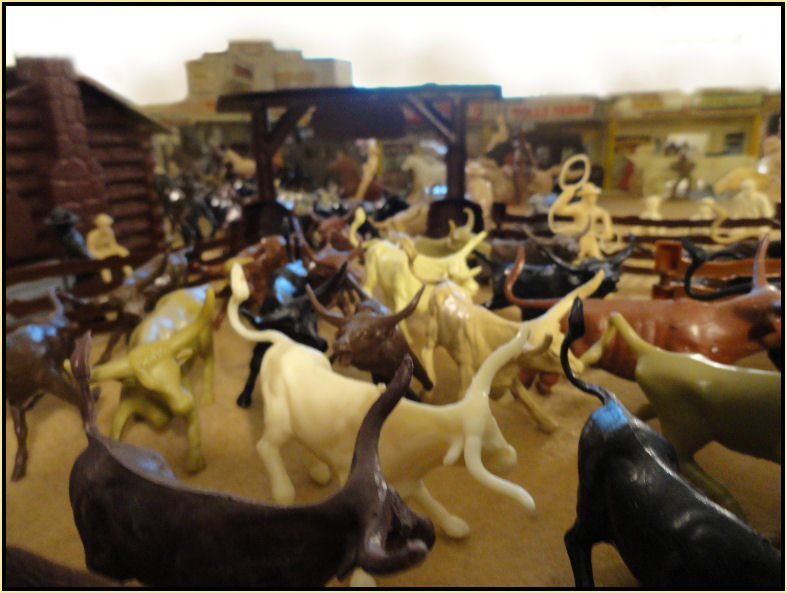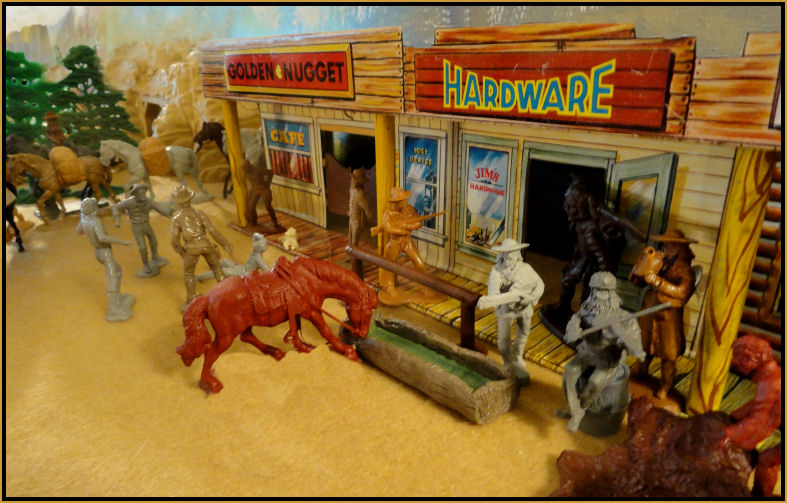 They even had 'action' going on inside the buildings!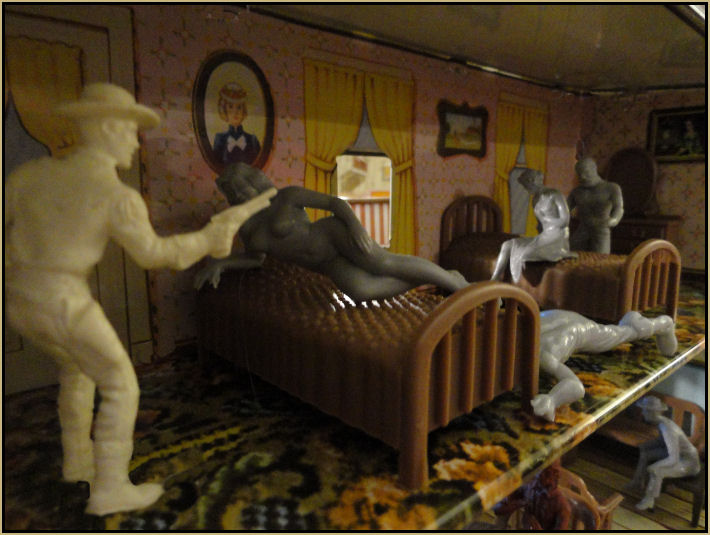 If you go to OTSN for Room Trading, be sure to find Father and Son Toys' room. It's about the most fun room in the Hotel.