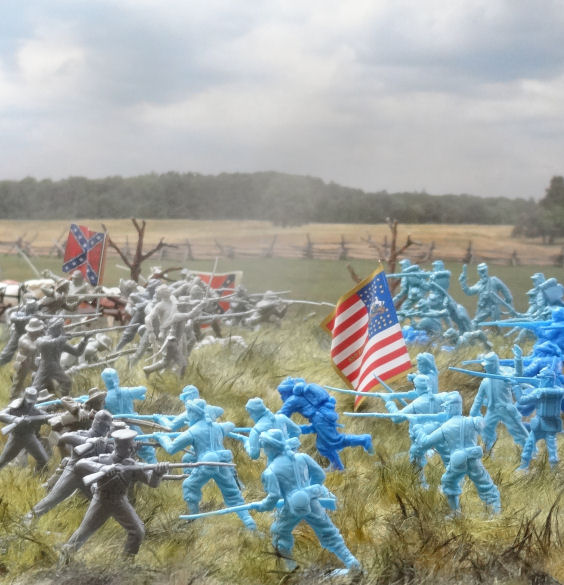 Expeditionary Force Civil War Zouaves.
This is a small set-up getting my new Expeditionary Force Zouaves into some action. These are very nice, if expensive, figures. They are much, much better than the previous Ex Force ACW offerings. They fit almost perfectly with the origianl Marx Civil War poses. Each box of figures contains nine figures with plug in arms and heads. The cool thing is that they provide extra arms and heads which can be used to convert the old Marx figures into some of the poses I've always wanted. There are a number of such conversions in these pics.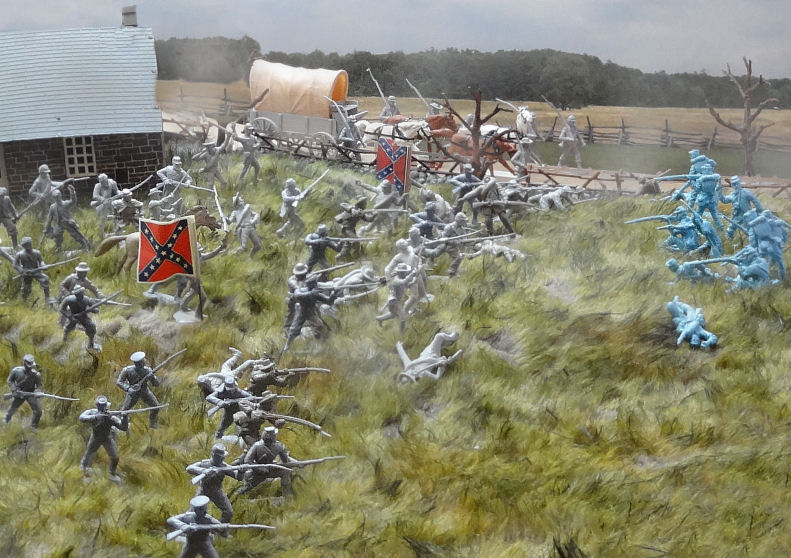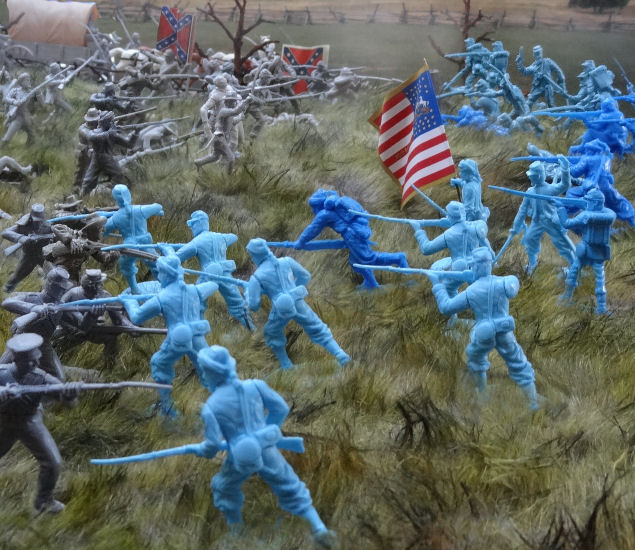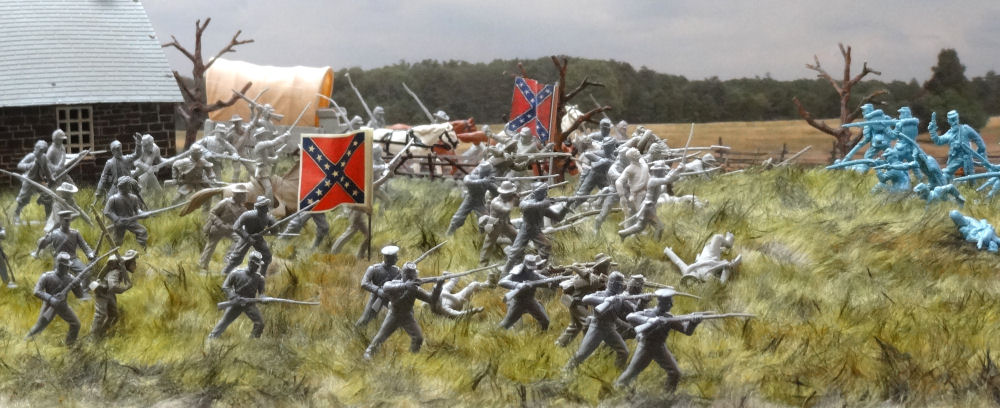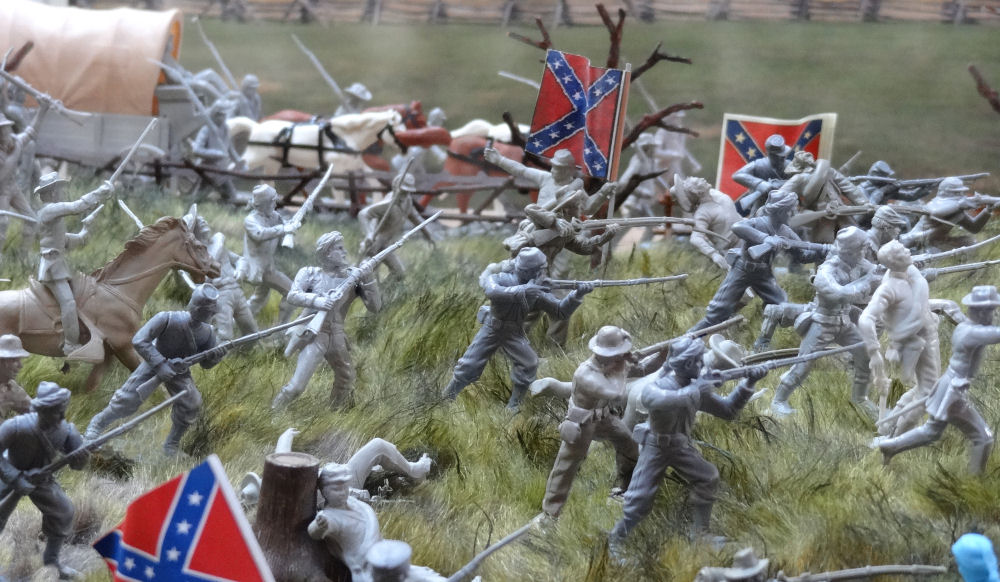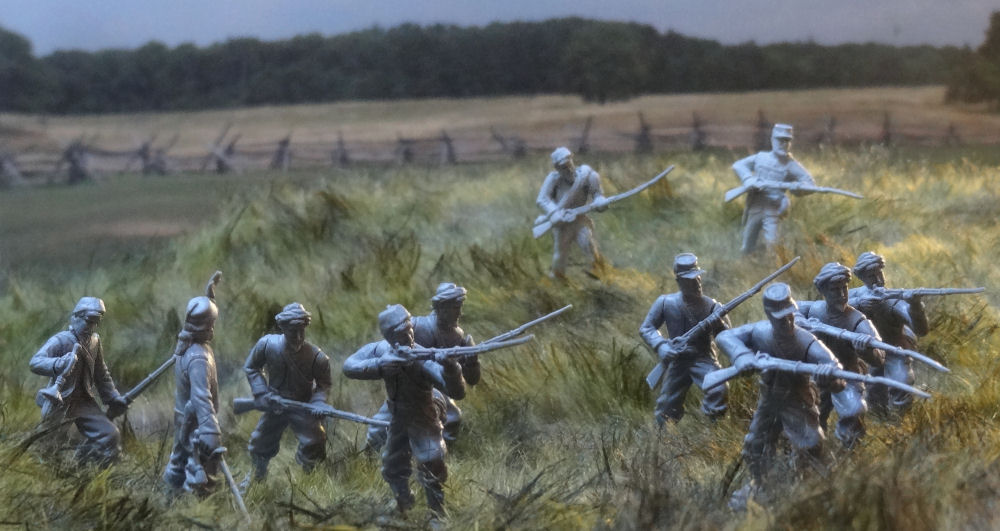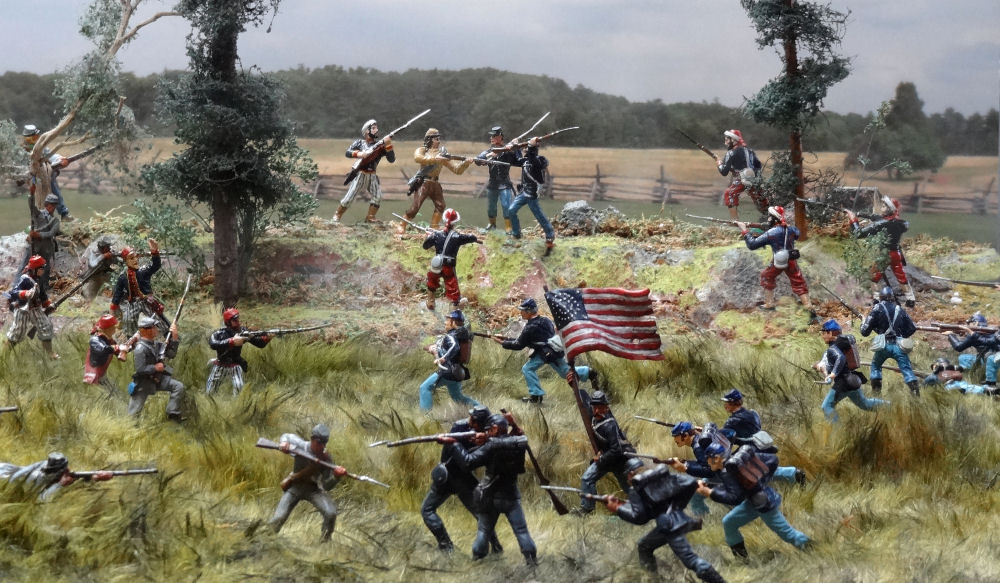 I painted up some of the figures and added some other painted figures I got off eBay.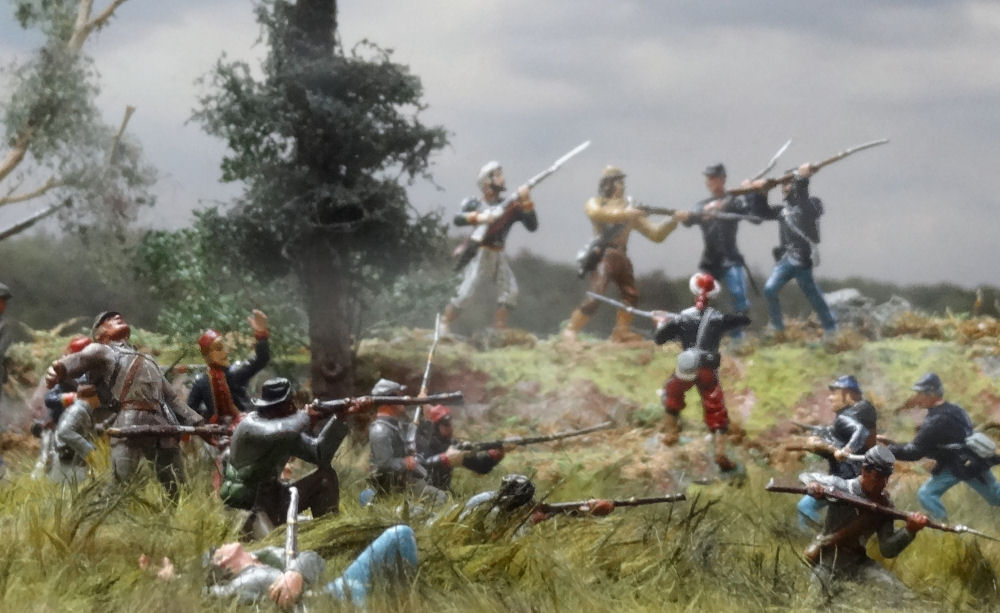 The Andy Gard figures don't fit size-wise, but whoever painted these did such a good job, I had to show them off.