The Chicago Toy Soldier Show 2016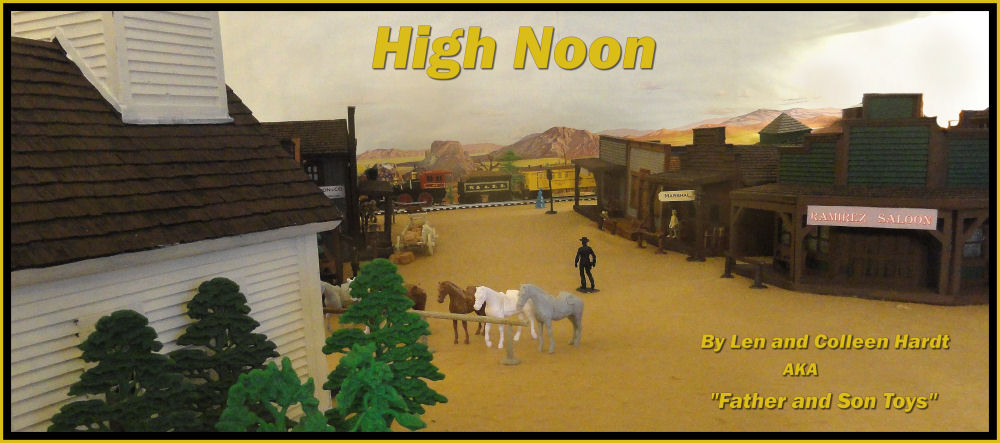 Every year Len and Colleen Hardt make a bed-sized set-up in their room. This year the theme was the movie "High Noon". It featured the Austin Miniatures buildings and a great character figure by the one and only Larry Patterson. Click on the picture for more photos of this great set-up.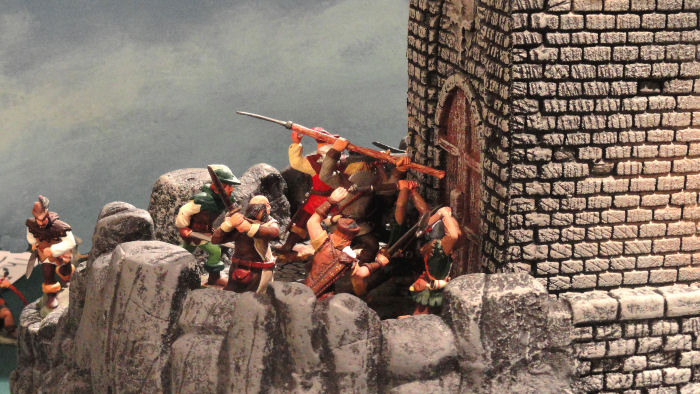 Jim Clouse's masterpiece, The Duke's Tower, released by Barzso Playsets.

The Battle for Troy was raging courtesy of Ken Clark of LOD Enterprises.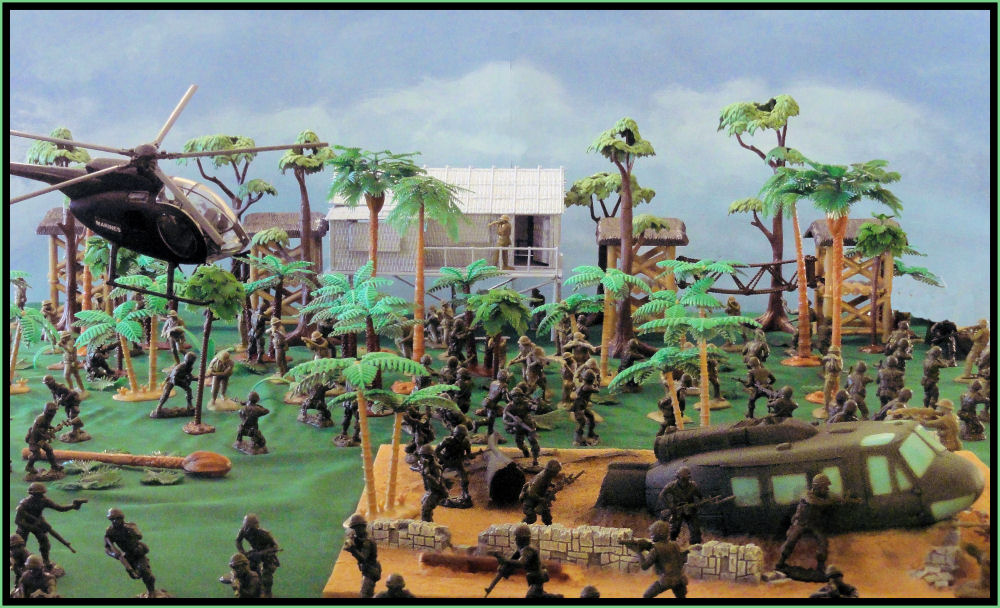 Toy Soldiers of San Diego's New Viet Nam figures! Click on the picture for more pictures.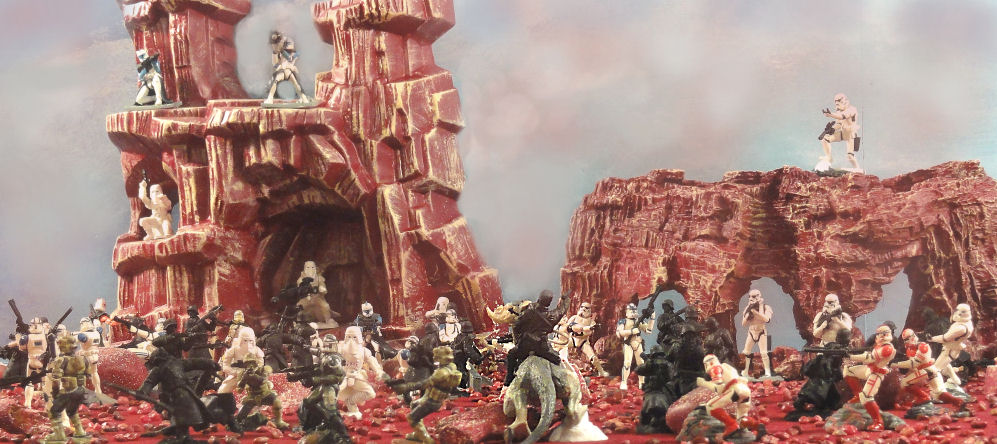 Here's something cool that TSSD had on display. I believe it was something they were selling on consignment for a collector. Click on the picture to see more photos.

Britains had this great window box diorama on display at the Chicago toy Soldier show. Hats off to Ken Osen and his team.