The Carry All Fort Apache is one of the most common Marx playsets. I found this particular set at an Antique Mall. I bought it because it contained the rare Custer figure. I turned around and sold that one figure for 8 times what I paid for the set. Now I'm getting ready to list this set on eBay, so I decided to play with it before I let it go. I thought it needed more Indians, so I put in 6 of the Rubenstein butterscotch Indians and a mounted BMC archer. Then I decided to put a few of my special turquoise guys...a wounded Centennial figure, a couple of BMC guys, a Deetail Cavalryman and a converted Airfix guy.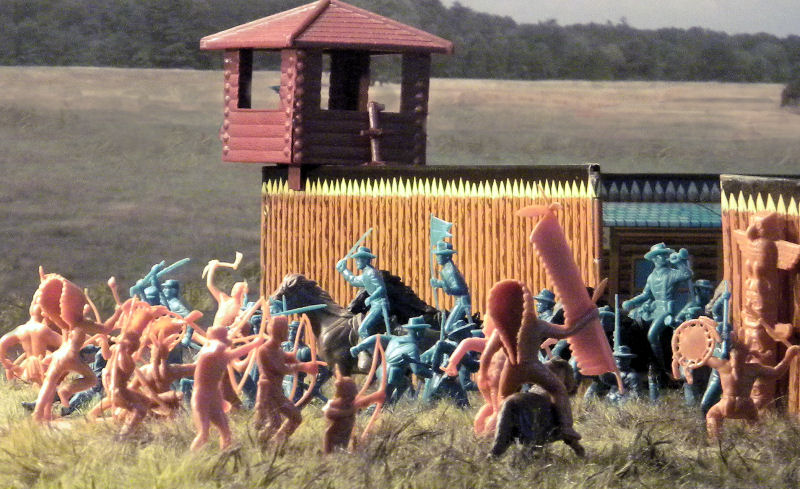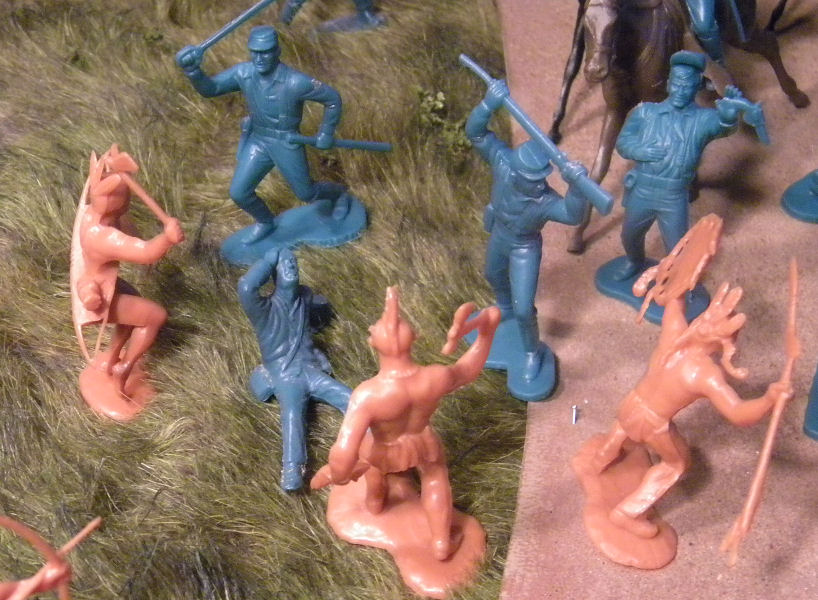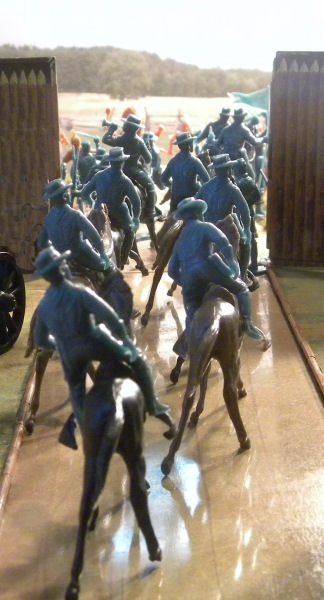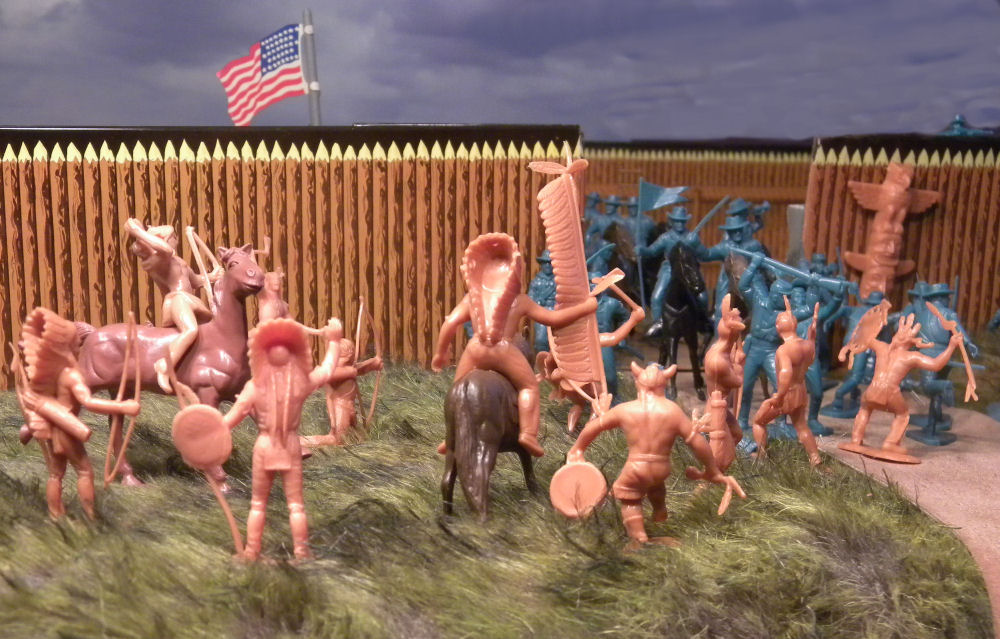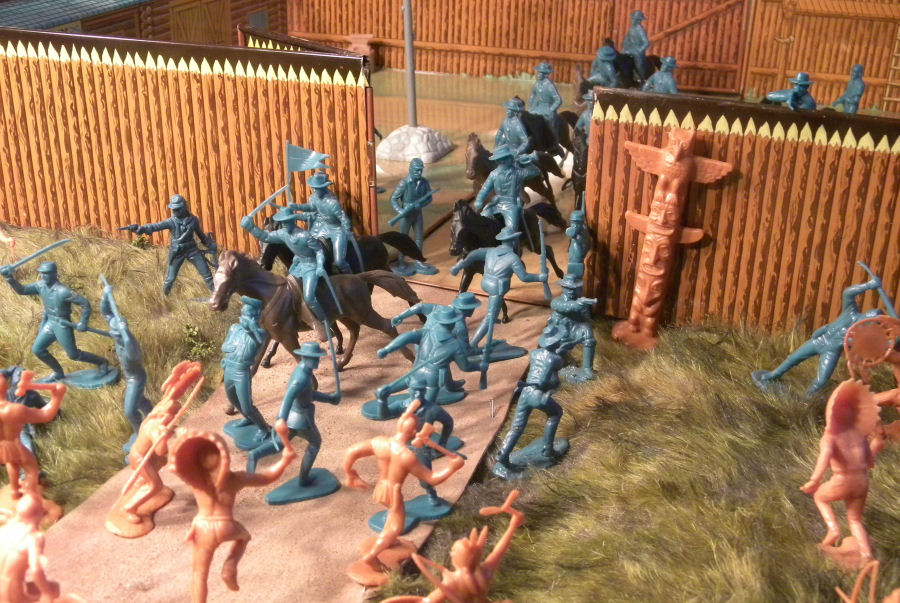 When I first got into collecting Marx Playsets back in 1991, the first set I bought was a Carry All Fort Apache at Doc's Toy Show in Buena Park, California. As a kid I loved the 7th Cavalry guys. When I started collecting, I had no idea how common the set was. In fact at that time I only knew of maybe ten playsets. I was just trying to get the figures I loved as a kid.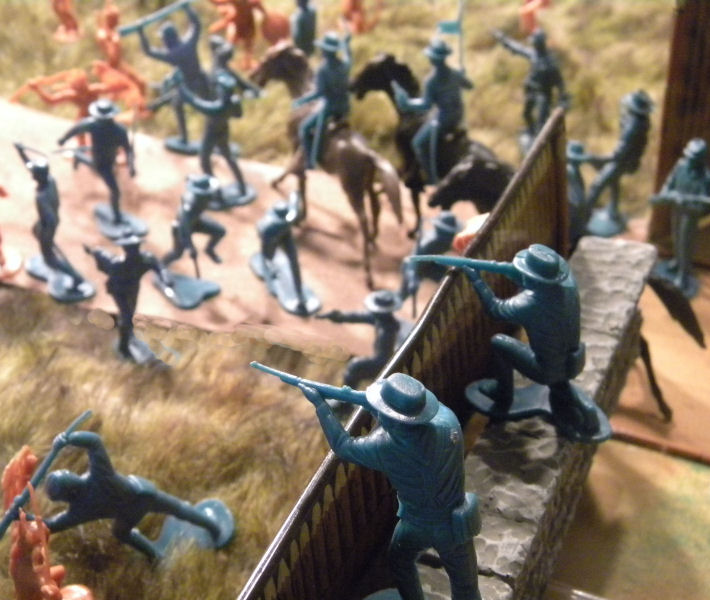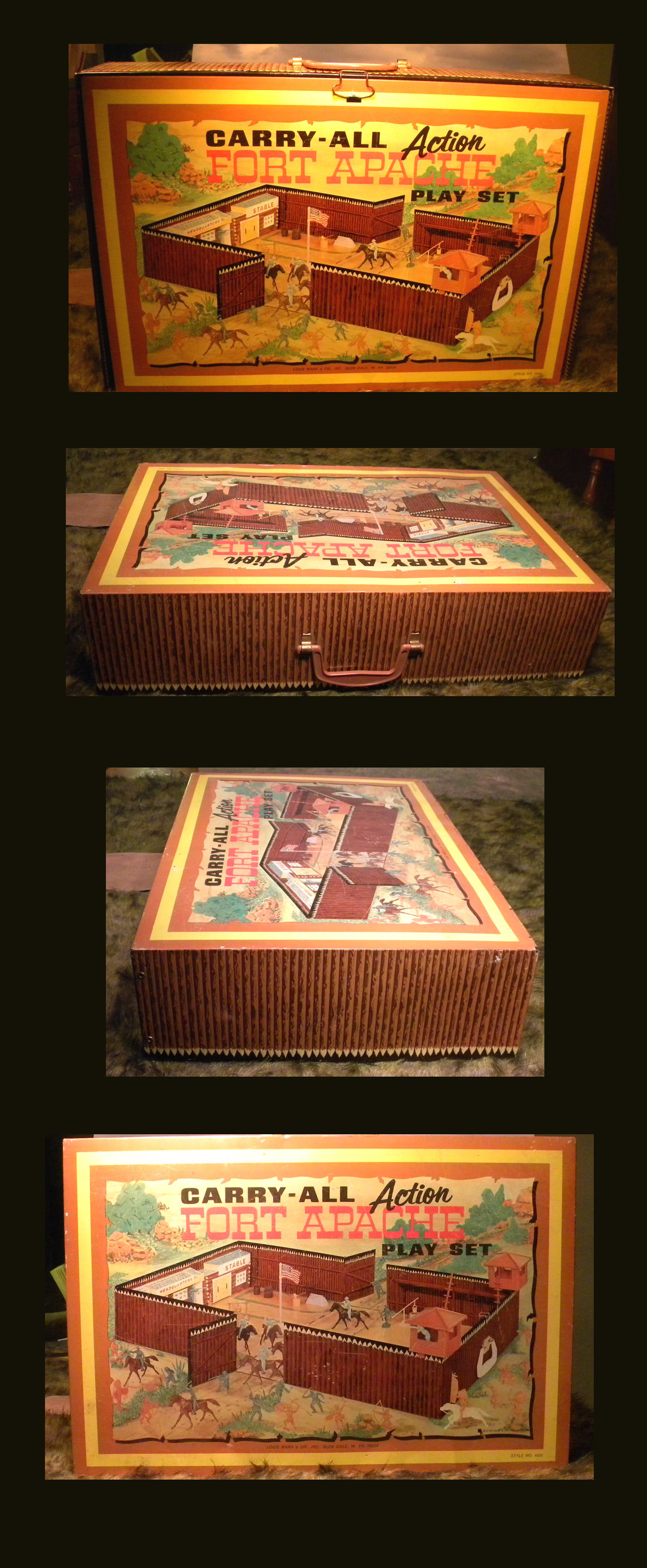 These are the original contents of the set. (I added a kneeling firing pose, two clubbing poses and one running because I thought they should be there...but I might be mistaken.)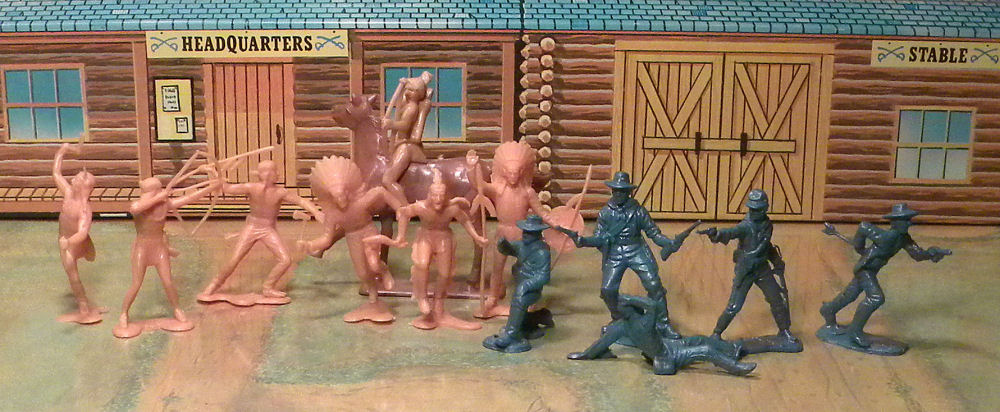 These are the figures I added. There are 6 Rubenstein Indians, one mounted BMC with horse, andthen two BMC, one converted Airfix and one Britains Deetail Cavalrymen. The Cavalrymen are painted to match the original Marx Turquoise guys.